The Ultimate Fall Travel Guide: Booze Edition
See America — with beer goggles and a wine buzz
September 7, 2023 10:45 am
I'm enrolling you in a class that I'm calling Boozy Travel 101. Today I'm gonna teach you about 6 U.S. destinations where drinking isn't just on the itinerary, but is the core of it — whether your glass is full of wine, beer, spirits or even spirit-free concoctions. Pick your poison — glass is in session. Abstain from alcohol? No worries! And congrats! We've got you covered, too. Because this is Wondercade — where we cover all the things that speak to a life well lived — we're not just talking tipples. We're also going to showcase these regions' top dining experiences and cultural activities. A fulsome, elevated approach to (potentially) louche locales. For these journeys, you won't need much beyond a sense of adventure, an empty stomach and a strong liver. – NPH
---
Grape Expectations: Wine!
Do I know wine? Yes, I do. Do I know that there are oenophiles who know loads more than I do? Oh My Grapes, yes! So here, in Act 1, I'd love to reintroduce you to sommelier and writer Kate Dingwall, who's written for Food & Wine, Wine Enthusiast, Eater and, of course, Wondercade. She's picked a couple of destinations that will surprise you (no Napa, Sonoma or Long Island!) as much as they'll delight you. -NPH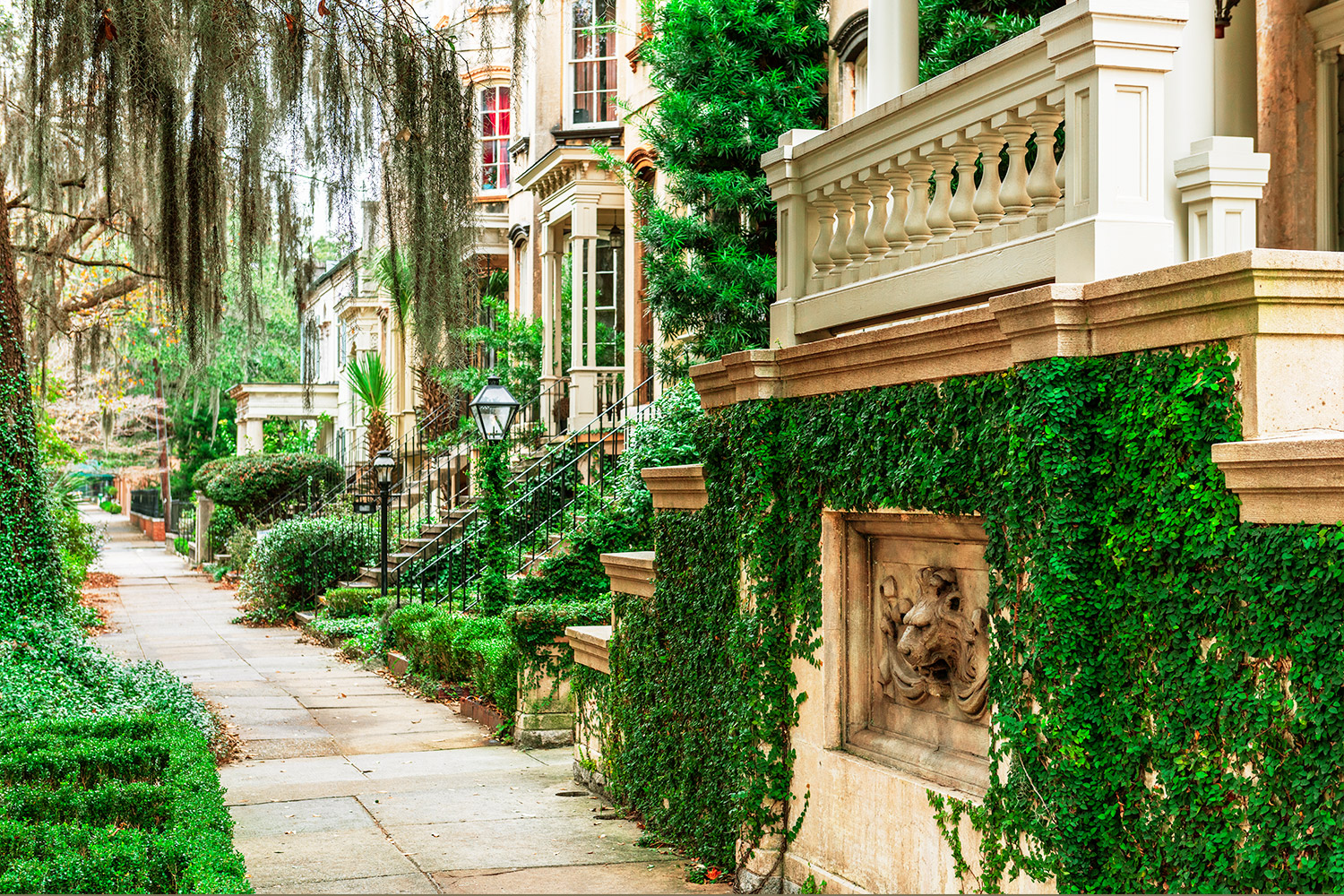 Savannah, Georgia
Savannah is simply spellbinding: gnarled oaks, Spanish moss, cobblestone streets. As the restaurant scene has grown, the wine selections have followed suit — and Savannah is an excellent place to get big city-level wine selections without the markups. Best of all, you can enjoy the city with a drink permanently in hand, thanks to its open container laws. Head out on a DIY bar crawl (just avoid glass bottles or cups) and stroll the embarrassment of antique shops and unironically excellent haunted tours.
What to drink: Sip a kalimotxo (a red wine and cola cocktail) or the draft wines (Malbecs from the Zuccardi family's Santa Julia, linear Arneis from Spain, or high-acid and aromatic Gruners from Austria) at the lounge-y Savoy Society, nibbling on mini hot dogs, Spam sliders and spicy pimento cheese plates while grooving to a vinyl-only playlist. You may spot students from the nearby Savannah College of Art and Design finding creative inspiration (or cutting class). Camp out with the locals at Late Air Wine Bar, enjoying chilled pais, or a bone-dry biodynamic Riesling while reading at the quiet tables. And since Savannah is one of the few American cities with an open container law, stock up at Le Chai, a European-leaning wine shop on Forsyth Park, Savannah Wine Cellar or Provisions Wine & Groceries in the historic district.
Where to eat: At Brochu's Family Tradition, start with a few low-country oysters, served raw, steamed, grilled, roasted or casino. Save room for fried chicken, gravy, sunchoke hot sauce and biscuits (and sip from their wine list, which pairs well with briny and crispy delicious things). At Strangebird, housed in an old Streamliner, expect Mexican hits with a smokehouse lean, like cochinita pibil tacos and smoked beef cheesesteak tortas. For more fanciful fare in a historical 1897 home, head to Common Thread which spotlights low-country ingredients: oysters brightened with summer melon leche or wreckfish with okra, corn and blankets of salsa verde.
What to do: Seafood season runs well into the late autumn, as does the Savannah sunshine, making Tybee Island — just over half an hour from the city's downtown — an excellent place for an impromptu beach day. Or, lean into Savannah's spookier side and head out on a haunted tour of the city's renowned Bonaventure Cemetery, the Mercer-Williams House and the Pirates' House. (Yes, you can bring a drink.)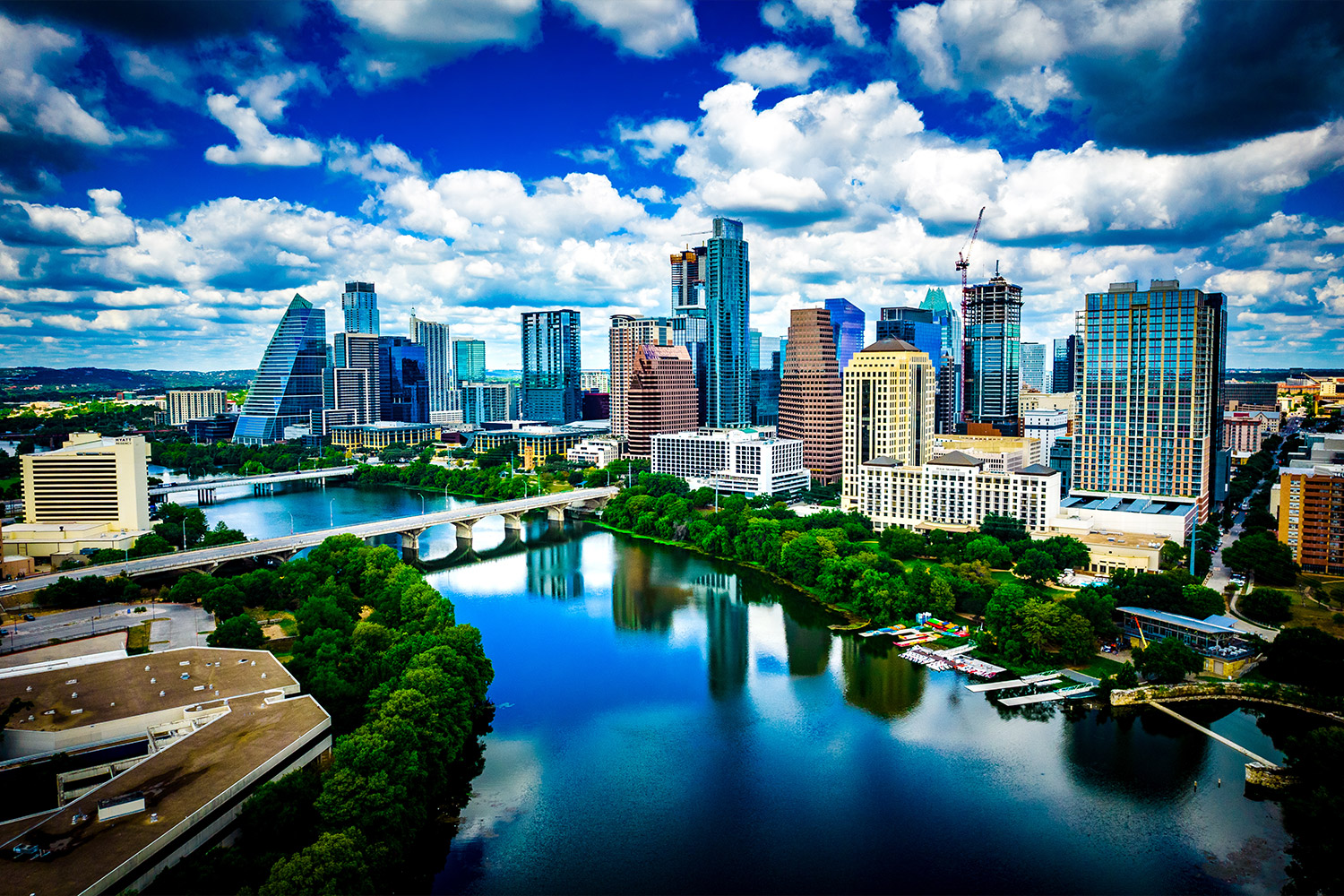 Austin, Texas
You may associate Austin with catching a concert (the locals will tell you, often, it's the live music capital of the world), or getting your fingers sticky with barbecue…but don't sleep on its wine scene. In Hill Country, a few hours outside the city, winemakers produce 100% Texas-grown wines, battling humidity and heat to make an assortment of still and sparkling varieties. Then there are Austin's bars — seemingly on every corner and always alive with energy. Plus, the city's food scene stays open late, so no settling for a fast food burger in the wee hours. Score.
What to drink: South Congress Avenue continues to be one of Austin's best drinking spots, and while local beers and high-proof cocktails tend to be the drinks of choice, there are plenty of places for great wine. Spend a sunny autumn afternoon at Perla's sipping bubbles from their extensive list, running through pet-nats and heavy-hitting Champagnes. LoLo carries small-producer, natural, biodynamic wines and wine cocktails in a quiet Scandinavian-inspired bar with a stellar back patio: look for easy sparkles from Poderi Cellario and salty Sicilian whites from Mortellito Cala. If you can't hightail it out to Hill Country — one of Texas's leading wine regions — visit the Austin Winery for black-grape tempranillos and easy orange wines made on the High Plains.
Where to eat: Barbecue is an Austin requisite, and Franklin remains the most famed. There's a line — like, locals with camping chairs and coolers of beer — but it's worth it for the James Beard-recognized brisket. (But don't skip the pulled pork and the cheap buckets of Lone Star.) Tacos are another city staple, and Nixta Taqueria offers up some of the best — it's an East Side spot with colorful murals, a big disco ball and a kaleidoscope of tacos, including tempura squash with confit tomatoes. Don't miss Elementary either for one reason: birria soup dumplings.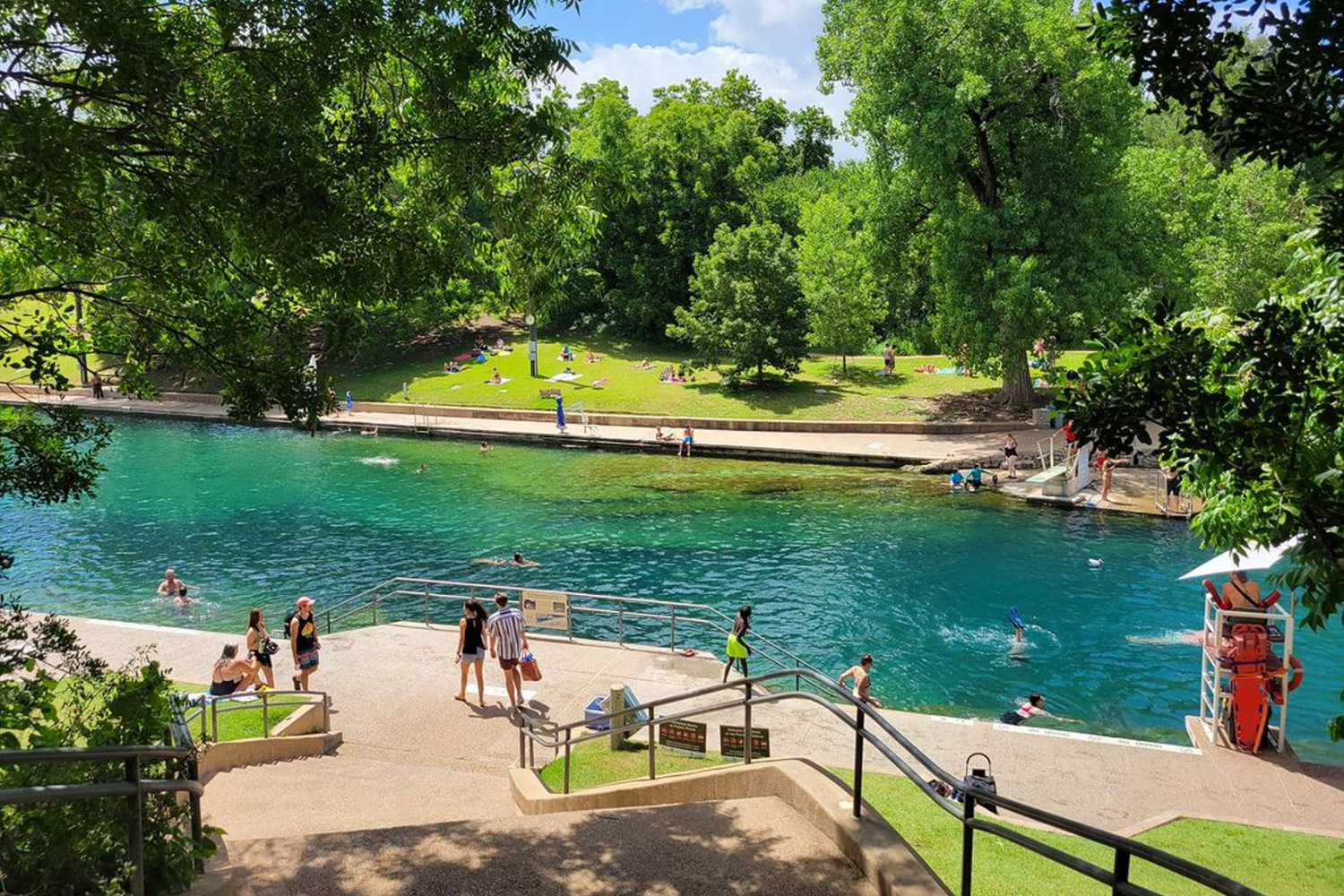 What to do: Drive to Hill Country, where wineries and distilleries make a strong case for drinking local. William Chris, Ron Yates and Lost Draw Cellars are all well worth a stop. (Bring a picnic to break up tastings.) Or chill out in Barton Springs, a 3-acre pool (powered by an underground spring and swimmable pretty much all year).
Spirited Away: Spirits!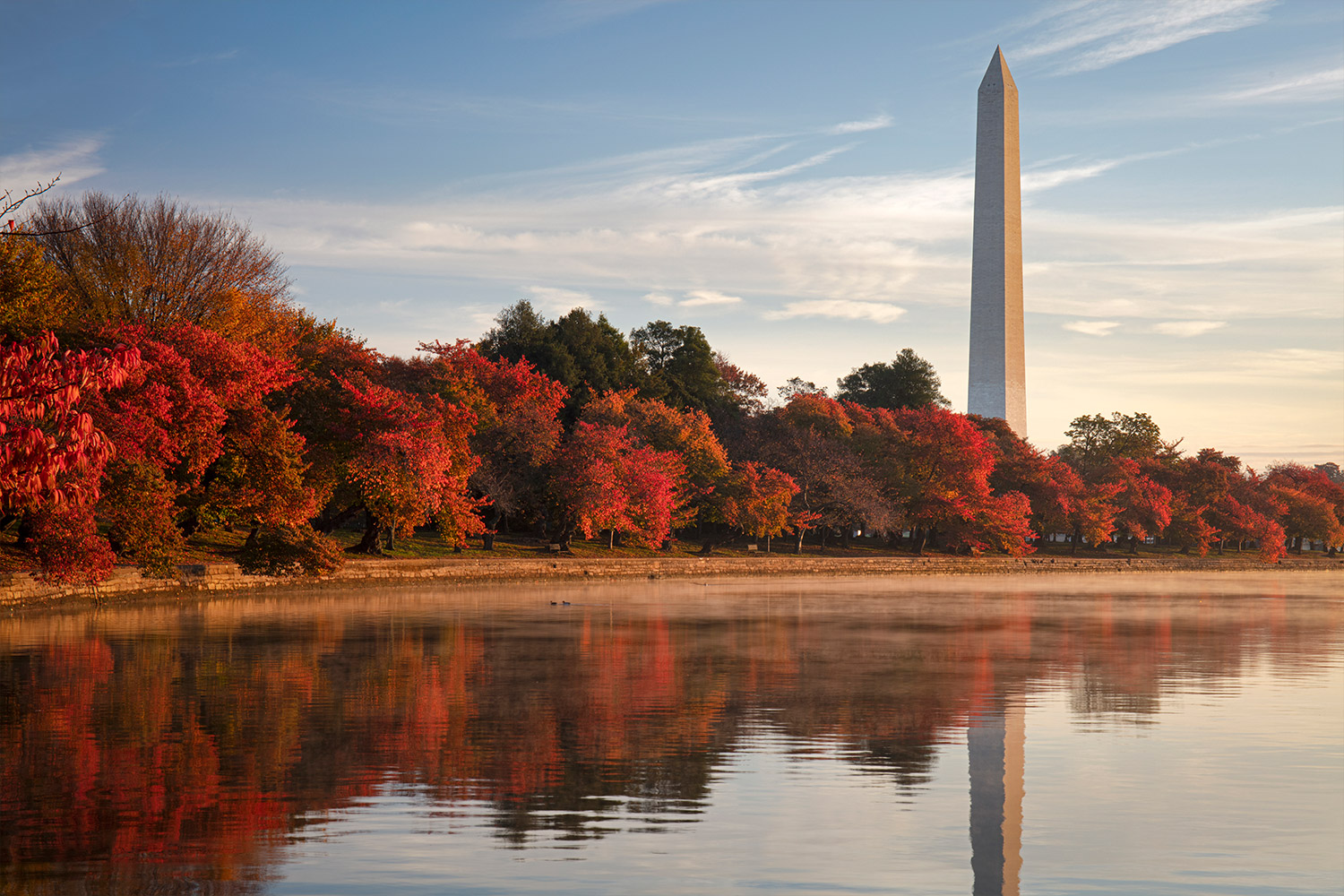 Washington, D.C./Baltimore, Maryland
The D.C.-Baltimore corridor may not be as top of mind for whiskey diehards as, say, Kentucky's Bourbon Trail — but the region boasts an ever-increasing number of indie distilleries that make it a top spot for spirits seekers. And because Baltimore and D.C. are less than 40 minutes by local train from one another (20 minutes by Amtrak), the rich cultures of both of these fantastic cities are easily accessible during the same vacation.
What to drink: Republic Restoratives is a relatively new, women-owned, LGBTQ-led, Indiegogo-funded distillery that serves up gin, brandy, rye, vodka and more to wet your whistle. Or cast your eyes up and down Jack Rose's immense whiskey selection — seriously, it's floor-to-ceiling in all directions. In Baltimore, visit the waterfront Sagamore Spirit distillery right on the Patapsco River for tours and seasonal mixology classes, then stay for a cocktail on the water (they specialize in rye).
What to eat: We simply can't send you to Baltimore without a crab cake recommendation, so here you go: Koco's Pub serves a self-described "Frankenstein's monster" of a crab cake that's 11 ounces, brimming with Old Bay and double the size of an MLB baseball. You're an out-of-towner. Embrace it. Then head down to Fells Point and choose from a bunch of iconic tourist traps (that also happen to be delicious and tons of fun), like Bertha's Mussels and Thames Street Oyster House. Down the way in D.C., Founding Farmers on Mass Ave. is a distillery-slash-restaurant that's majority-owned by a union of over 50,000 farmers (so you know it's gonna be fresh). Finally, fall is chili season, so D.C.'s 65-year-old, no-frills staple Ben's Chili Bowl is a must. And speaking of warm bowls of deliciousness, the ramen at Akai Tori, in nearby Vienna, is spectacular.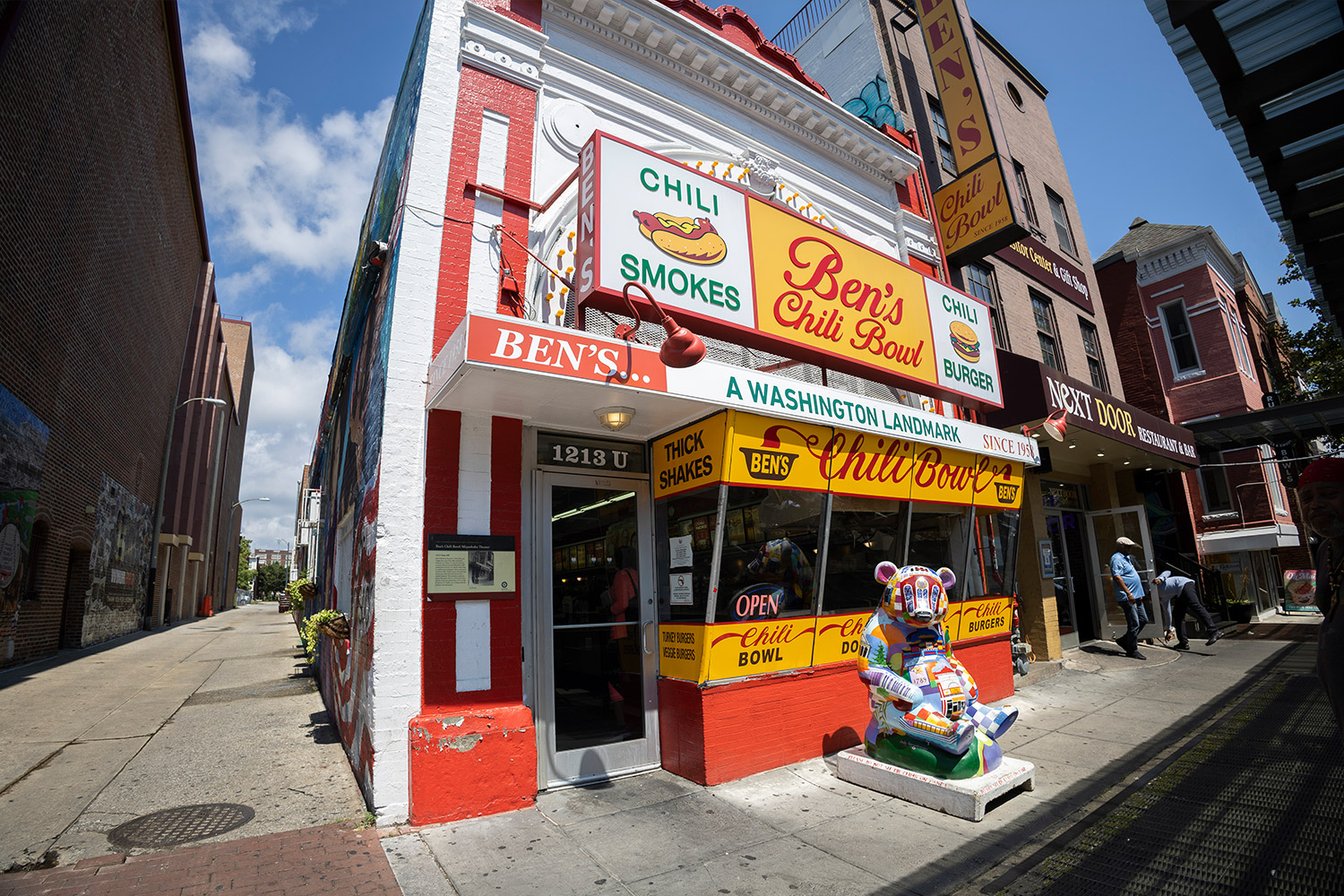 What to do: Appropriately enough, there's a Whiskey, Wine & Fire Festival just outside Baltimore in October, which will be replete with food trucks, booze and firepits under the stars. And a gentle reminder that almost all the museums in D.C. are the low, low price of free. Be sure to visit the Smithsonian's National Portrait Gallery to see Kehinde Wiley's iconic portrait of President Obama. (Kehinde is one of my favorite contemporary artists.)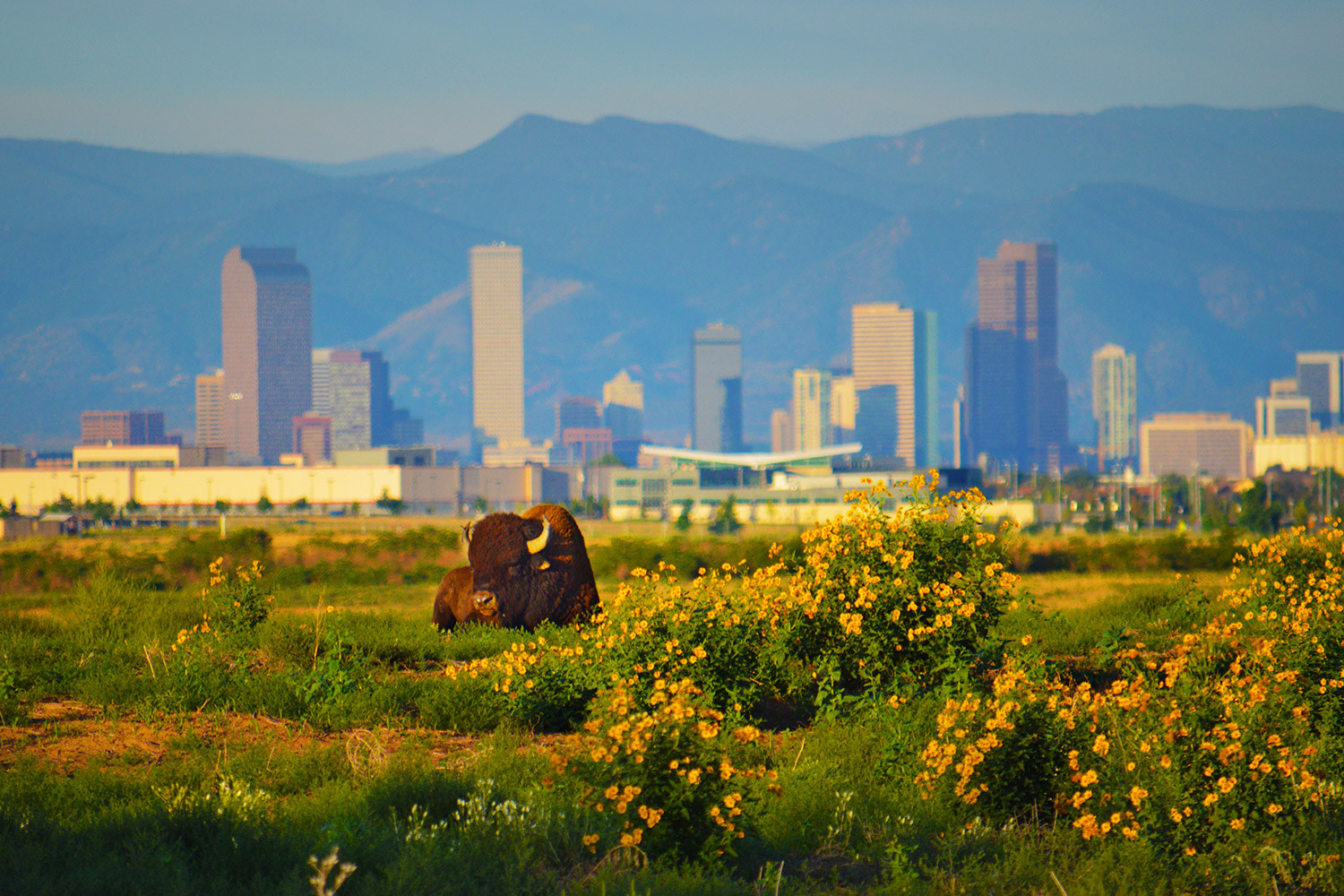 Denver, Colorado
Colorado's capital could really fall anywhere on this list — its local wine and beer selections (especially microbrews; Denver is the annual home of September's Great American Beer Festival, after all) are top-notch. But the craft liquor scene be booming…whether it's bourbon, rye or even the green fairy, the Mile High City lures you in with its myriad outdoorsy offerings, but its boozier ones will make you want to stick around.
What to drink: An award-winning spread of independently crafted spirits — fernet, gin, absinthe and fruity whiskeys ranging from blackberry to peach — await you at Leopold Bros., a family-owned-and-operated distillery a stone's throw from the Rocky Mountain Arsenal National Wildlife Refuge. There's also Stranahan's, a distillery founded in 2004 by a volunteer firefighter that put American single malts on the map using spring water from the Rockies. Want a little international flair? Colorado Sake Co. offers sake pairing classes, izakaya fare like yakitori skewers and seaweed salad, plus, in a delightful twist, stand-up comedy nights.
What to eat: Feeling like you wanna splurge? Allow yourself to be beckoned by Beckon, whose menu changes just 4 times a year along with the seasons. For something of the greasy-spoon variety, you absolutely can't go wrong with Pete's Kitchen, a Denver treasure since 1962. (I will never say no to a 24-hour diner. Give me 3 a.m. bacon, please and thanks.)
What to do: So, just in case we haven't given you enough booze recs, consider crawling the Colorado Spirts Trail: Download an app, venture outside the capital and start ticking off the hit list of over 40 craft distilleries in the state. Or, try to catch a show at Red Rocks Amphitheatre, the world-renowned, all-outdoor concert hall carved directly into a gargantuan sedimentary rock formation.
Hop Stops: Beer!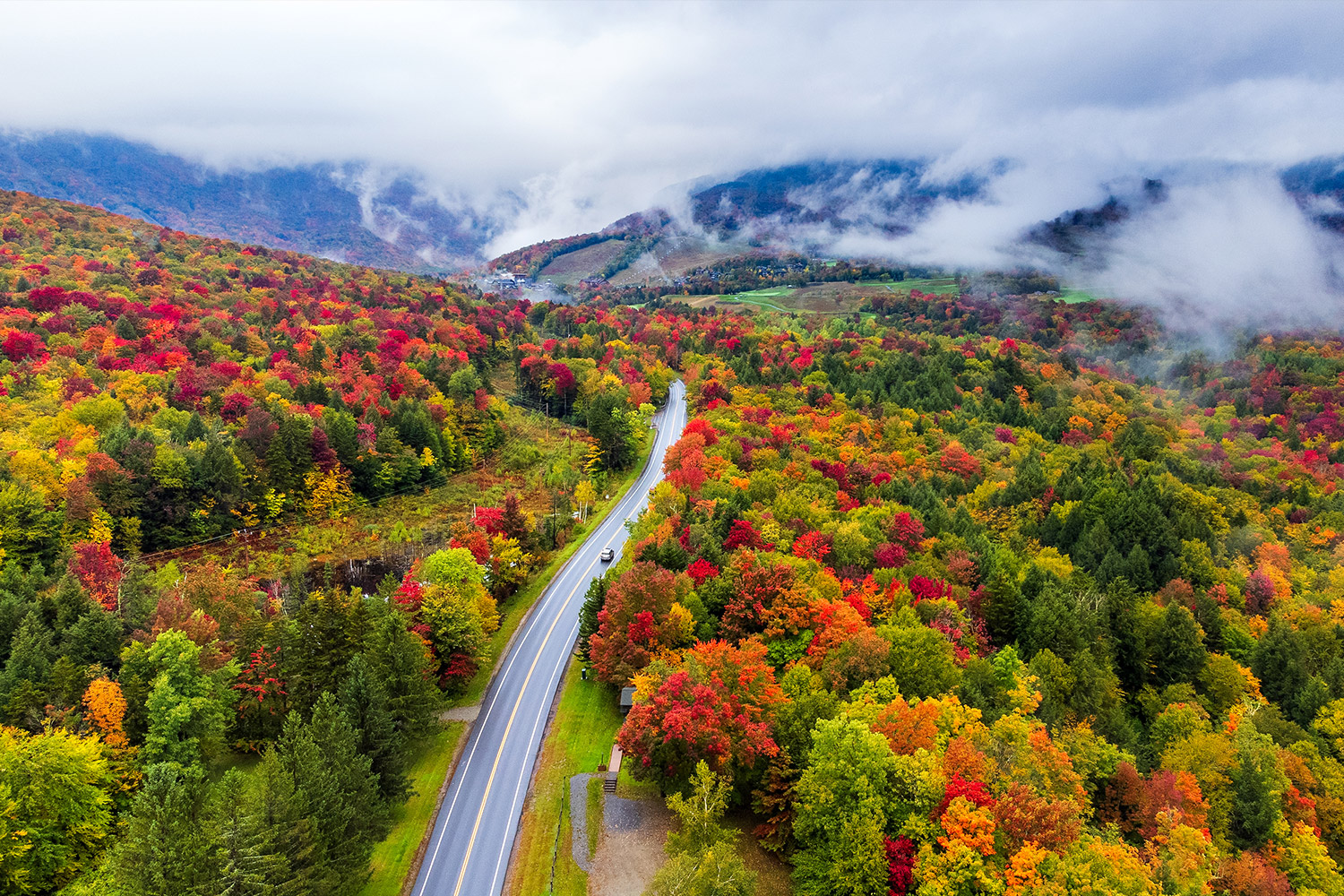 Vermont
If beer is your thing, Vermont is your mecca — it has the most breweries per capita in the entire U.S. Plus, what better way to celebrate autumn than with beer and cider…the latter of which is arguably the beverage de rigueur of the season and the unofficial drink of the state: Vermont orchards produce over 40 million pounds of apples a year.
What to drink: Check out Vermont Cider Co.'s cidery in quaint Middlebury for a self-guided tour and tastings of the 20 concoctions on tap. And, of course, wherever you are in Vermont, you won't be let down by their classic Woodchuck, one of the top-selling (and tasting) hard ciders in the U.S. For something a bit hoppier, dip into Idletyme Brewing Company in Stowe for their Munich-style pilsner, grapefruit pale ale or their famous 8.0% double IPA. In Burlington, hit up Vermont Pub & Brewery, the state's oldest craft brewery.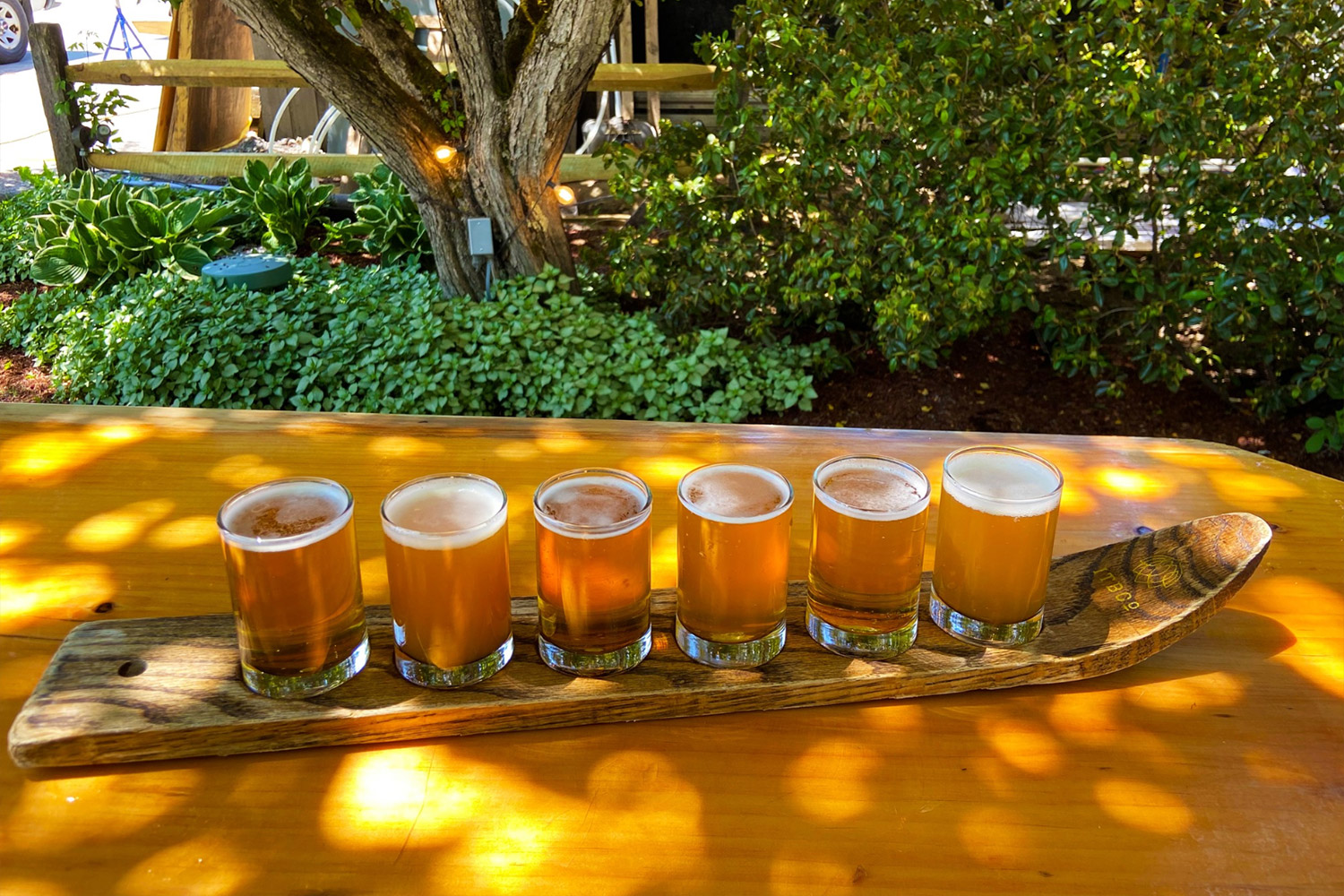 What to eat: You could organize your own farmers' market crawl, or go to one of the state's many restaurants that source ingredients from the region's lush valleys, many mountains and fantastic farms: Hen of the Wood in historic downtown Waterbury offers local duck breast and roasted carrots in a chic and gorgeous space; Worthy Burger in South Royalton slings mouth-watering patties grilled over a wood fire.
What to do: Autumn in New England always means leaf-peeping (which sounds more scandalous than it really is…), but Vermont offers so much more than visual splendor. Hit up one of the charming county fairs (like the Sheep & Wool Festival — adorbs — in October), hike the 272-mile Long Trail (the oldest continuous footpath in the U.S.), learn to forage for wild mushrooms or camp in the stunning Green Mountain National Forest — Vermont is the Green Mountain State, after all (though the fierier foliage in the fall turns it into a welcome misnomer).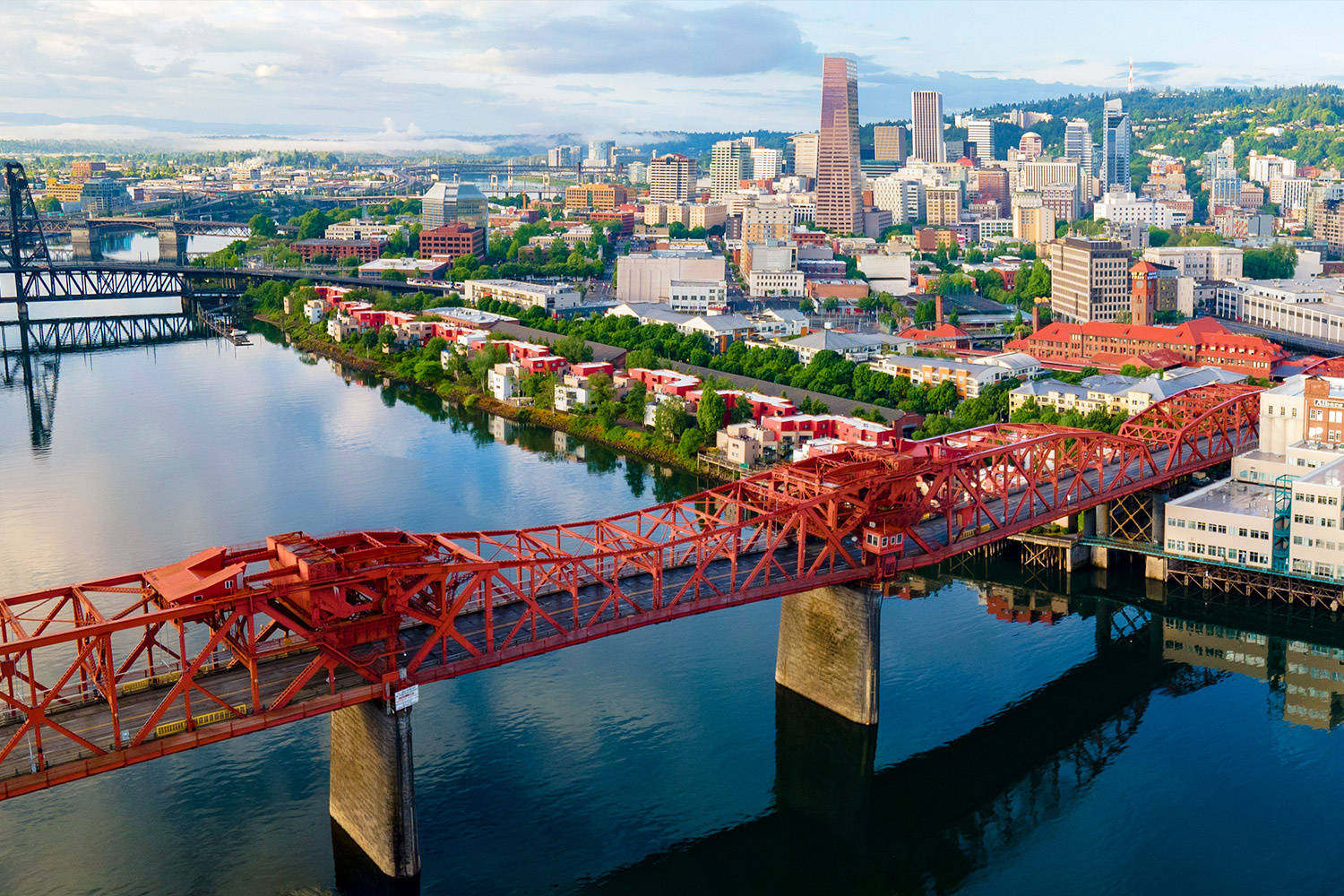 Portland, Oregon
Oregon's biggest city is home to 70 breweries. Portland? More like beerland, amirite? (See what I did there?) And for those with sensitive stomachs or abstainers, gluten-free and booze-free beer abound in this beautiful town. Plus, fall is a great time to visit the marvelous and moody Pacific Northwest; there's nothing like cozily sipping a cold one in a windbreaker surrounded by majestic mountains, or atop a boat cruising the Willamette River, which runs straight through downtown PDX.
What to drink: Truly, when it comes to your vacation's libation situation, you're spoiled for choice in Portland, especially with beer. You can visit the nationally famous Deschutes, or hit up one of the many other fine breweries based on your preferred style. Lager-leading Wayfinder will welcome you with its heated outdoor space, while Cascade Brewing is great for sour-centric tastes. (Try their blueberry sour, made from fruit harvested in Oregon's own Willamette Valley.)
What to eat: Locals love the seasonal pizzas at Double Mountain. Head to Ox for an Argentinian steak dinner in the city's Northeast quadrant, or pick up a banh mi, lavender tea and French macarons at An Xuyen, an Asian bakery and deli that's been serving Portlanders since 1995. If all else fails, hit up one of many of the city's famous food carts.
What to do: Being fall, you'll find plenty of offerings for spooky season, like a gnarly H.P. Lovecraft film festival in October, now in its 28th year. A 45-minute drive away is Spirit of Halloweentown, a festival in the quaint town where Halloweentown and Twilight were filmed. Plus, the Portland Night Market that starts in the summer will keep trucking 'til early December: 175 local vendors and artisans sell wares from jewelry to burgers, all for your taking (or eating). Feeling outdoorsy? Hood River is a scenic 60 miles away for hiking trails, flower fields and — you guessed it — more breweries.
---
Recommended
Suggested for you