A Seasonal Switcheroo: The Off-Season Summer Travel Guide
Plan out your dream winter vacation — but go on it this summer
May 25, 2023 5:06 pm
This year's Summer Travel Guide is exploring vacation spots typically visited in winter. The benefits abound with this see-'em-in-summer strategy: smaller crowds, lower rates, a beach bod that hasn't been seriously derailed by delicious holiday cookies. So take a peek at our off-peak but on-point destination recommendations!
Saint Barthélemy, Caribbean
The minute you step foot on this French island — accessible by ferry from nearby St. Maarten, or small planes from neighboring islands nimble enough to land at the tiny airport — you'll be awestruck by the glamor. Yes, St. Barth is in the Caribbean, but the mood is decidedly Riviera: impeccably posh and impossibly chic. While the holiday season brings moguls and movie stars, and hotel and dining rates most of us could never justify spending, summer is more affordable. (Note: we said "more affordable," not "affordable.") There's only one place you'll want to stay: the sublime Hotel Christopher, which has the sexiest pool you've ever seen, lush landscaping and the prettiest sunsets on the island…and nearly every room has a private terrace from which to enjoy all three. Splurge for a massage at the hotel's Sisley Spa as the sound of crashing waves brings you ever closer to nirvana. And relax further knowing that from now until the property closes for two months in late August for hurricane season, rates are more than 50% off their holiday peak. Boom. If you're keen on a chill beach day, book an afternoon at Hotel Le Toiny. Upon arrival you'll be whisked, in open-air Land Rovers, from a clifftop reception down to their quiet seaside retreat and charming dine-with-your-feet-in-the-sand restaurant. If it's a party scene you're after, Nikki Beach is an Instagram feed come to life, with thumping music and beautiful people popping bottles of Champagne at all hours of the day. (Memo to the manager: You should stock our new Wondercade Rosé. Less danger of rogue cork injuries.) Venture into the port town of Gustavia for dining and dancing (often in the same place, sometimes at the same time), gawking at yachts and a drink at Le Select, the closest thing to a dive bar on St. Barth. There you'll meet friendly locals, like the raucous group that invited us to celebrate a birthday. With lots of gesticulating, help from Google Translate, and many rum cocktails and shots, the language barrier proved to be no barrier at all. Oui had a good time.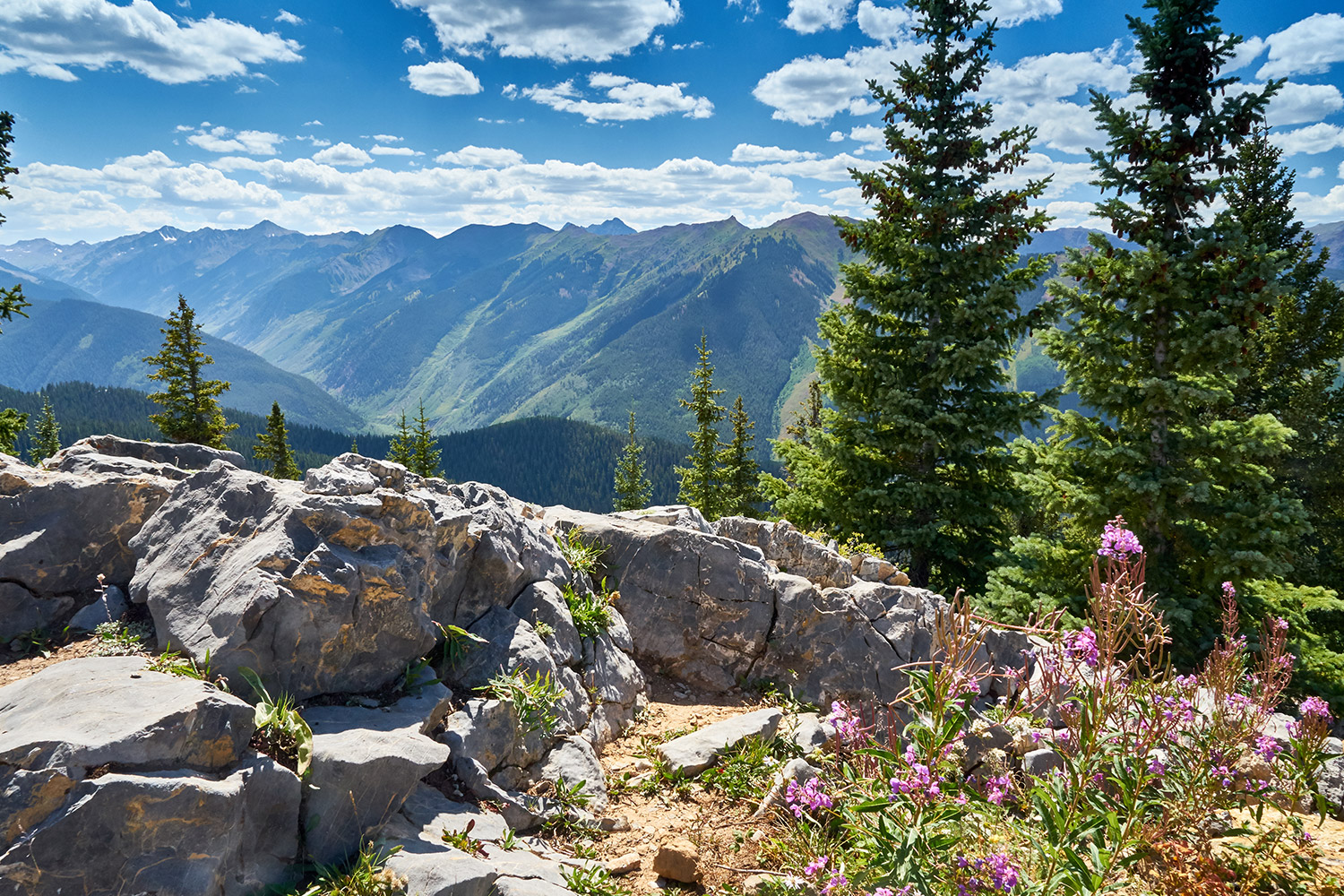 Aspen, Colorado
Think a fresh flurry of fallen powder is peak Aspen? With apologies to ski bums, you haven't seen the summer wildflowers: Indigo cones of lupine, towering sunflowers, wild geraniums and dozens of other blooms paint the resort's green slopes and meadows with strokes of crimson, yellow and lilac. (Bee tee dub, if you like flowers like these, consider learning how to arrange 'em to be all purrty.) See them on the Silver Queen Gondola, which carries you up 11,000 feet to the top of Aspen Mountain, then hike the trails back down to town. Or if you prefer your adventure wet (heh…wet), grab a kayak or stand-up paddleboard — the Stillwater section of the Roaring Fork River is exactly how it sounds, a placid stretch of water perfect for beginners. Nature takes center stage in Aspen this time of year…but also shares that stage with the musicians that perform in the city's many open-air bluegrass, classical and jazz concerts. Then get a different kind of wet (again, heh) at Aspen's ne plus ultra of fine dining, Element 47, where the wine list stretches 125 pages long. Yes, waiter, another bottle! You need only wander upstairs to bed, as Element is the signature restaurant at the impeccable Little Nell.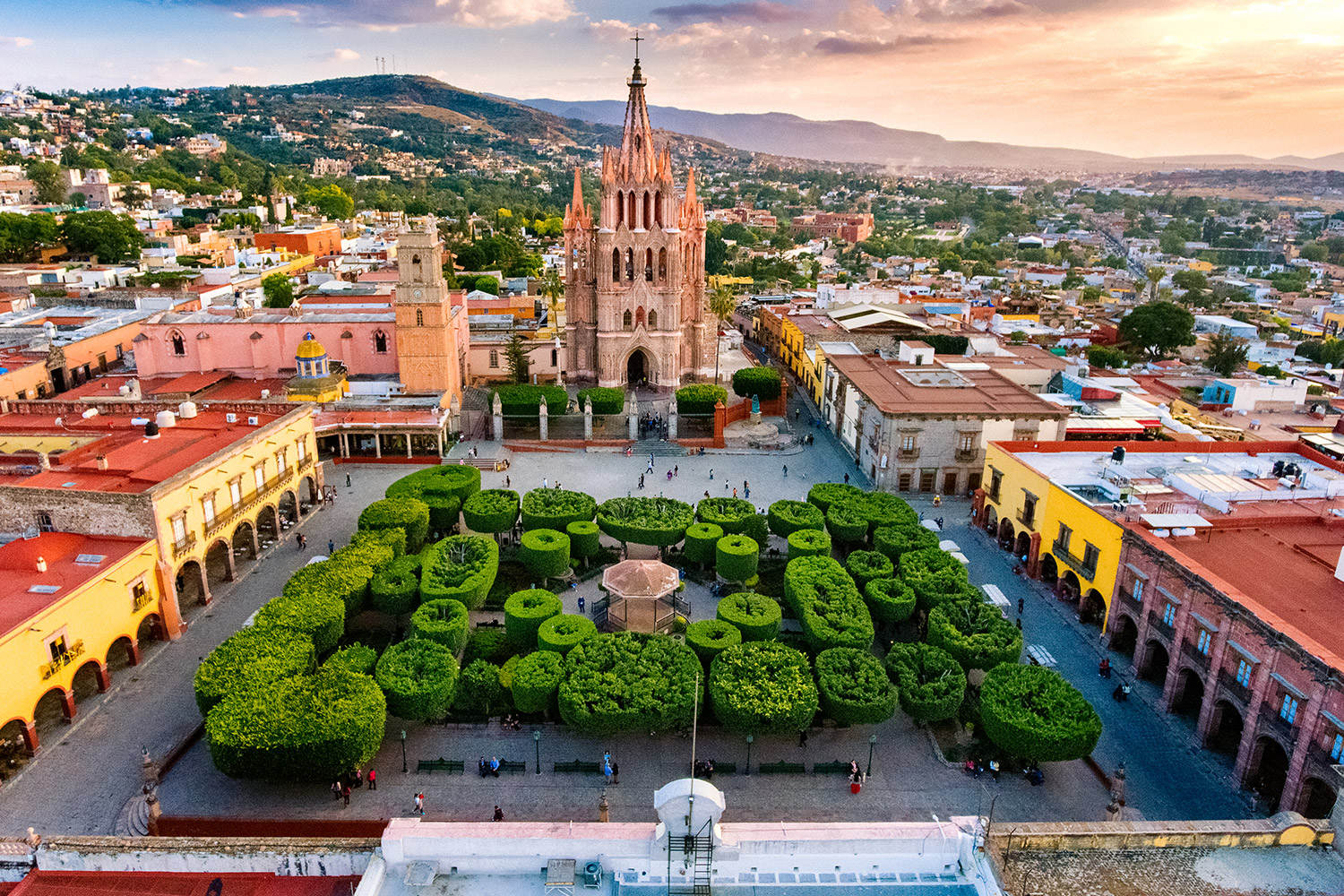 San Miguel de Allende, Mexico
It takes a minute to get to San Miguel de Allende, the colonial jewel of Mexico's central highlands. You have to fly to Guanajuato, which typically involves a connection, then make a drive on occasionally rough roads — and that's the short way. But thank Frida, because if it was any easier this stunning walled city colored like a pack of Starburst in shades of orange, lemon and pink would be even more crowded with expats and tourists. (Now I want a pack of Starburst.) Visiting in the summer assuages the situation, making it much simpler to facetime with the painters and sculptors of Fabrica la Aurora, a textile factory-turned-arts complex, and find an open table in Rustica's dreamy garden to fill with tropical jugos and thick-cut toast paved in fruit, nuts and cocoa nibs. The drinks scene is fantastic here, too, from local wineries to the lush Tanqueray gin bar Yintony to the multitude of rooftop aeries. The most magical of them is Luna Rooftop at the Rosewood, where the sunset vistas of San Miguel's spiky baroque cathedral are absolute magic. (And you know that I love magic.)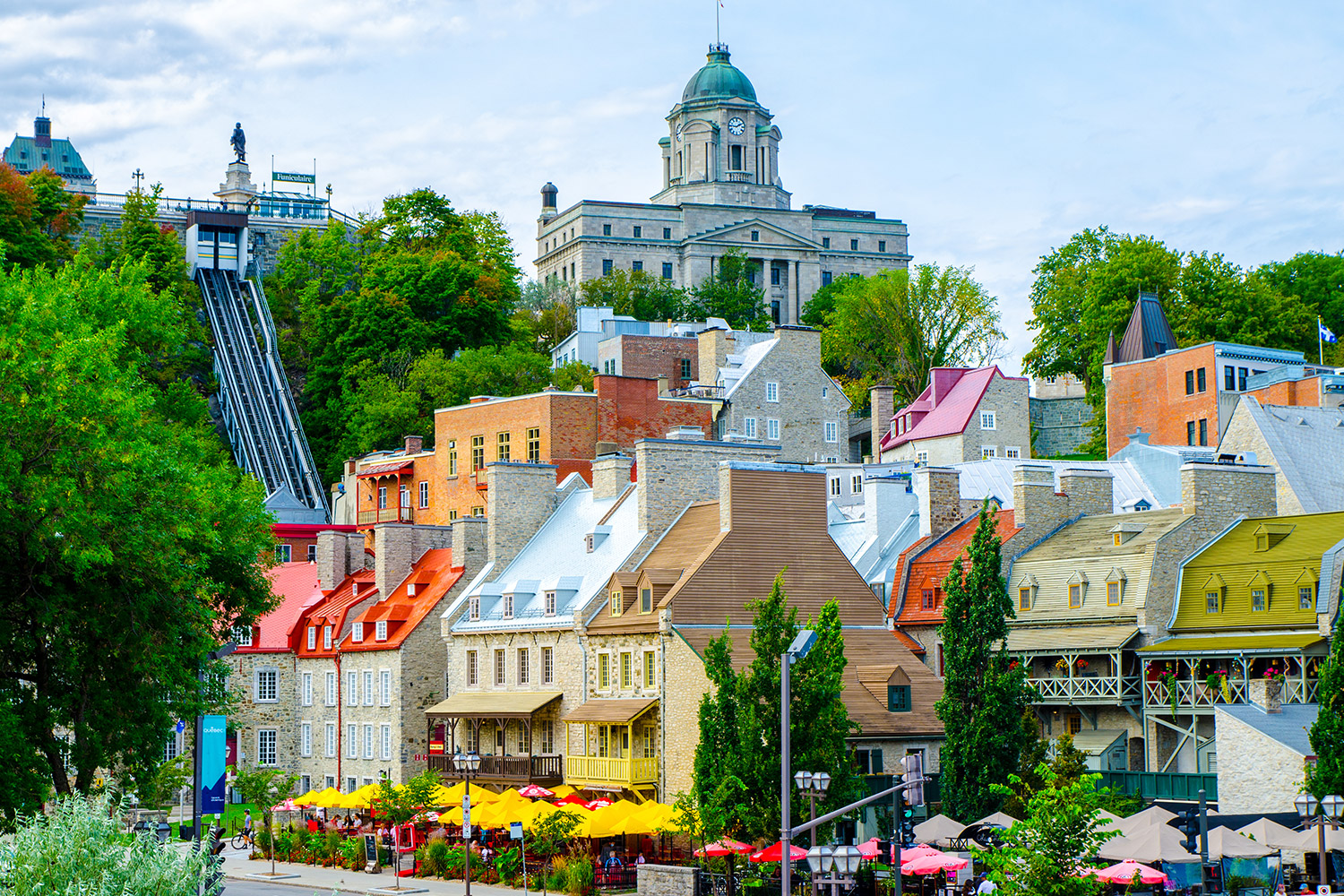 Québec City, Canada
The storybook snow globe of a city in Canada…in summer? Mais oui! Québec City thaws splendidly, with residents flocking outside to urban greenspaces like Moulin Cavalier and Chauveau parks, while just on the outskirts of town, the immersive art installations of Onhwa' Lumina light up a nocturnal forest while lighting up your brain with the legends of the Huron-Wendat people. Q.C.'s more popular sister, Montreal, might have a reputation as the fashion maven of the family, but it's the former getting an evocative Alexander McQueen exhibit at the Musée National des Beaux-Arts du Québec in June, followed by the Festival d'été de Québec, an 11-day music extravaganza in July. Stay a block from the St. Lawrence waterfront at historic, family-owned Auberge Saint-Antoine, where artifacts unearthed during construction are displayed museum-style and the pristine ingredients at Chez Muffy (!!!) come from the inn's own farm.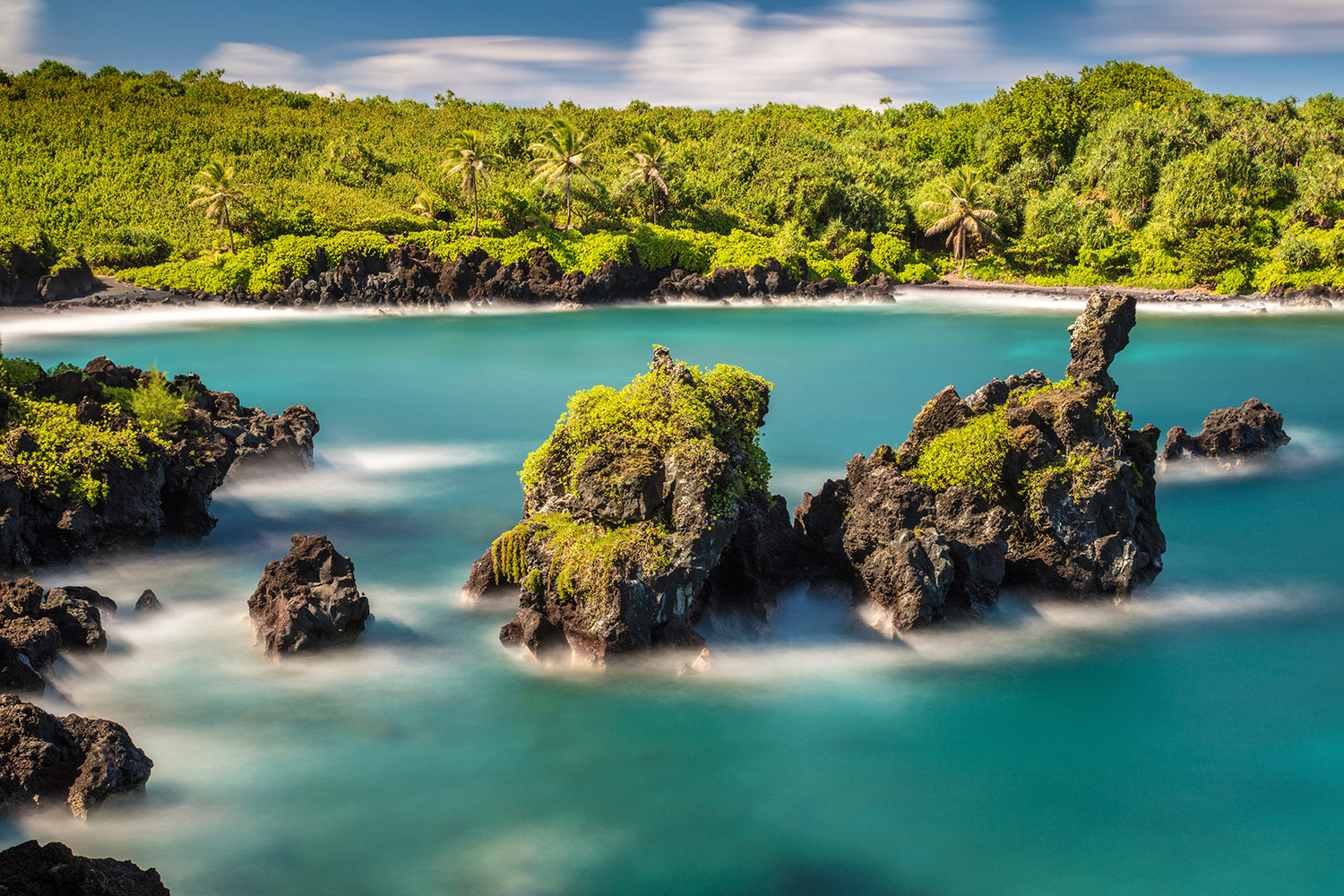 Maui, Hawaii
People love them some Hawaii, descending on the islands year-round, but most especially around the winter holidays. Avoid! Avoid! This is bad for you, and bad for Hawaii, a delicate ecosystem that has a difficult relationship with rapacious tourism. Instead, look toward the end of summer (August), when high season transitions into shoulder season; and look to Maui, where the rippling Hana Highway has less crazy-making traffic between its picturesque overlooks, waterfalls and picnic stops. Start at one end of the famous road with a tour and tasting of ice cream bananas, rambutans, durian and other tropical fruit at Ono Organic Farms in Kipahulu, then cross into Paia 8 to 10 hours later, just in time for ahi, ono-and-opakapaka curry and the life-giving coconut cake at Mama's Fish House. On the opposite side of Maui, we also love chef Lee Anne Wong's new Papa'aina in Lahaina (macadamia nut hummus! Pork katsu with Big Island figs!), a scenic — and much more manageable — 30-minute drive to the legendary Hotel Wailea, an adults-only boutique named the best hotel in Hawaii last year by Travel + Leisure. Check me in, please.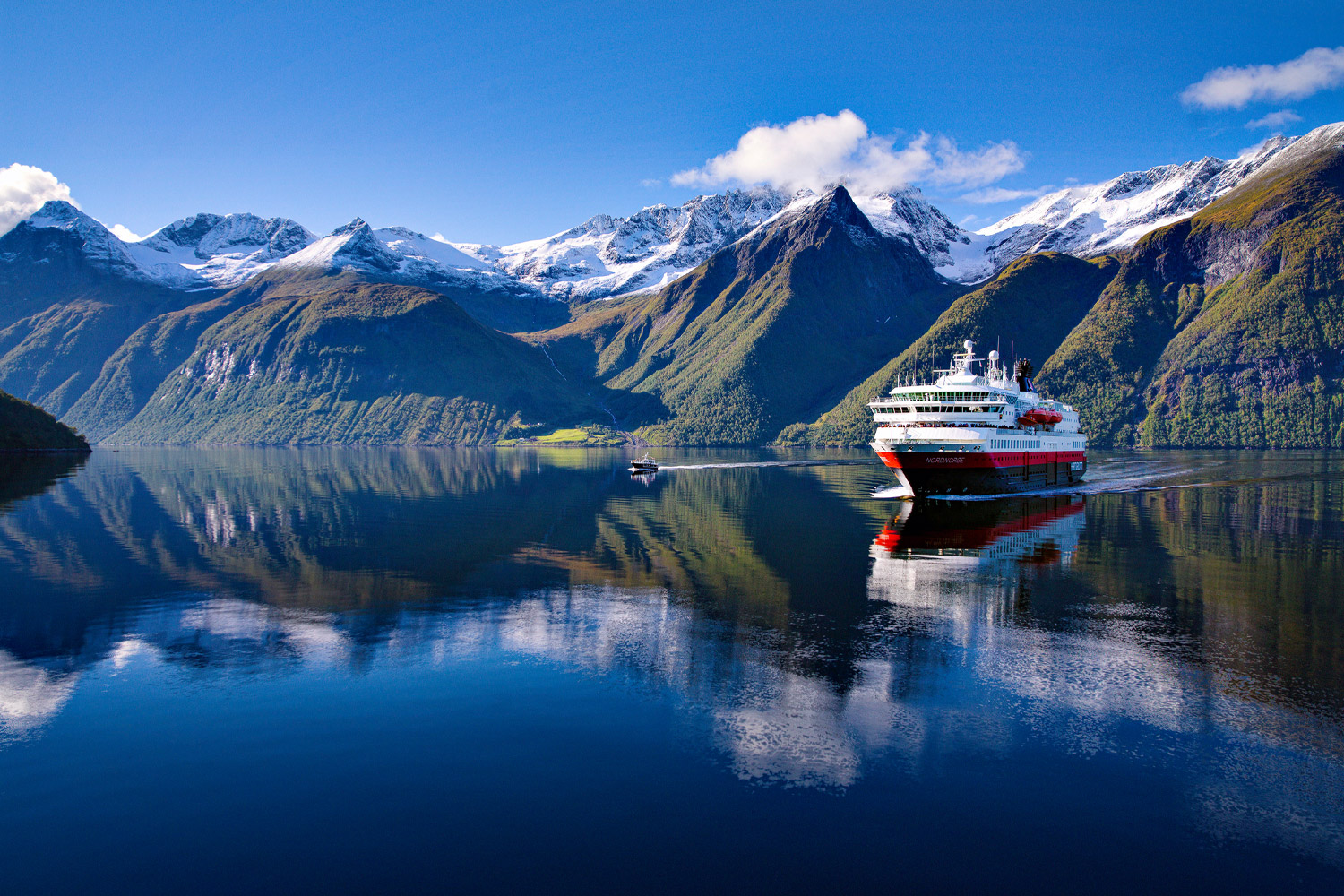 The Norwegian Coast
Let's talk about light. Most people who sail on Hurtigruten's cruise ships are chasing glimpses of Norway's Northern Lights. But as that magical phenomenon of dancing colors in the upper latitudes can't be seen in daylight, the 24 hours of summer sunlight make this the outfitter's offseason. The Svalbard Express sails nearly the entirety of the Norwegian coast, including a trek to its namesake islands, one of the northernmost settlements in the world. Itineraries range from 7 days to an oh-so-leisurely 16, and every one of them (save the one-day Barents Sea crossing to Svalbard) is filled with seasonal opportunities to get off the ship and explore — hiking, kayaking, paddleboarding, fishing, excursions to villages and natural wonders — while the boat is loaded up with local, delicious delicacies. A network of over 50 local farmers and suppliers ferry fresh produce, fish, cheese, meat, beer, wine, bread and pastries to the ship in every port…forget farm-to-table, this is farm-to-ship! (Also, I'm totally trademarking that term. Ship yeah, I am.) Not to be overlooked: each cabin has mechanized light-blocking window shades strong enough to keep a vampire comfortable (i.e., they allow you to get to sleep amidst that neverending sunshine).
---
Recommended
Suggested for you