5 Romantic Getaways for You and Your Boo
Escape the winter doldrums with some of these fab travel plans
February 25, 2023 1:00 am
No holiday is more prone to planning pitfalls than Valentine's Day, when even otherwise smart hoteliers push dubious pre-fixe packages on faltering couples — the whole thing gets extremely Blue Valentine, extremely fast. The only solution? Resist the temptations of travel's great romantic clichés! No serenades on Venetian gondolas (it's chilly in February), no locks on Parisian bridges (they're polluting the Seine). Instead, plan an amazing vacation for two to one of these outstanding destinations. When you're with the right person, the rest will take care of itself.
---
Swim Alongside Dolphins in Oman's Fjords
Musandam, Oman
Musandam's sparkling cerulean "fjords" are the Arabian Peninsula's answer to Norway's famous inlets — with better weather, provided you like it hot. This 700-square-mile exclave jutting into the Persian Gulf is most easily reached from Dubai, a three-hour drive away, where you can rent a dhow for the day and swim in the bathtub-warm water near Telegraph Island, which 150 years ago connected the eponymous communications services between India and Britain. Depending on their mood and your luck, you might get to observe some dolphins living their best lives from a respectful distance. For a higher-end experience, the Six Senses at Zighy Bay runs cruises into Haffa Bay, from where you and yours can watch the sunset over the Al Hajar mountains.
Cuddle Up Under Mont Blanc
Megève, France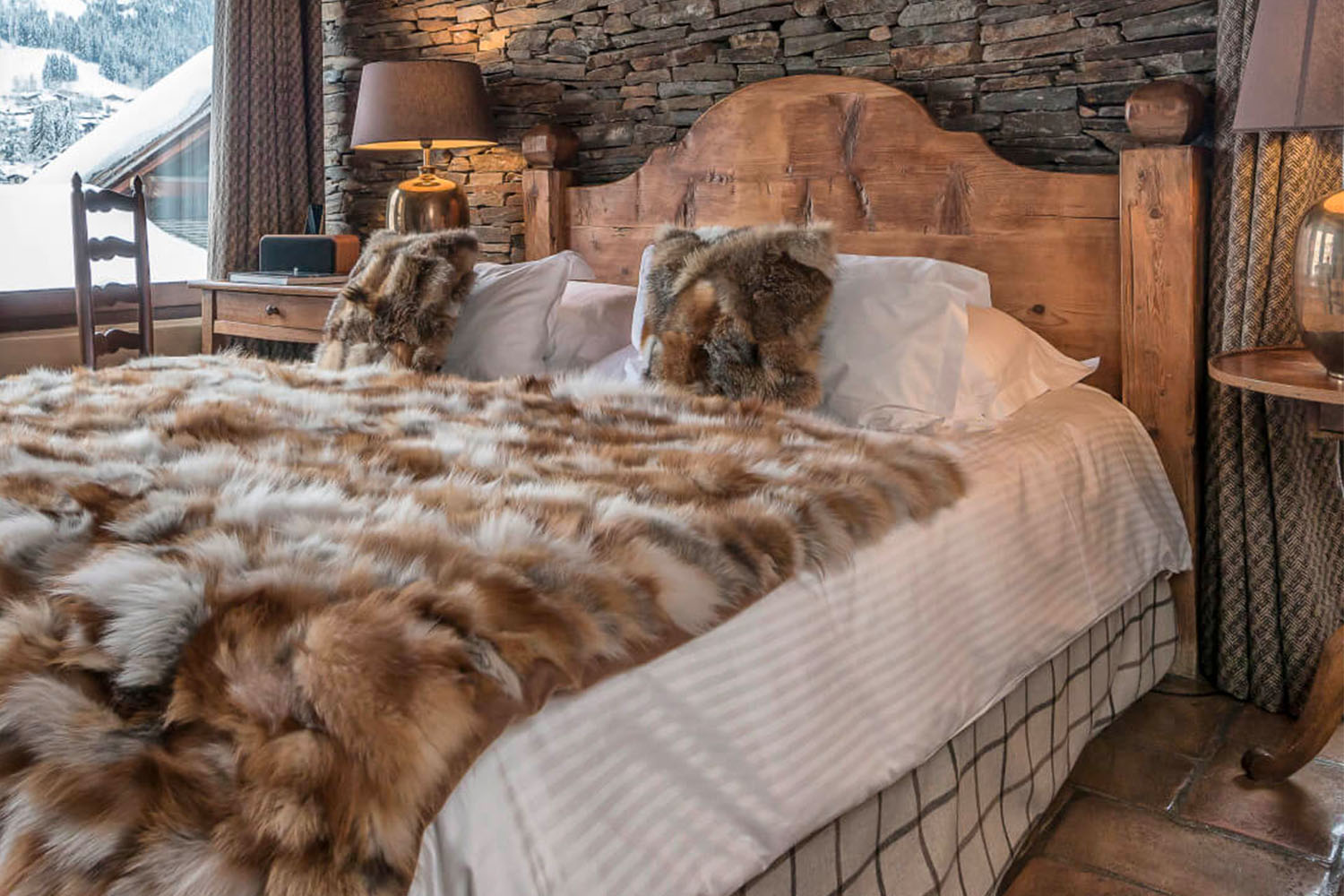 Tucked away in posh Megève, Les Fermes de Marie — a five-star take on a rambling, rustic alpine farm — might be the coziest destination in the French Alps. If you plan on hunkering down, the Rochebrune Suite is spectacular. Think wood-walled alpine ambiance and vintage oak furniture and ultra-snuggly textiles (read: wool sheets); the Pure Altitude spa has an indoor pool as well as a steam room, Turkish bath and a full slate of treatments and massages. If you plan on heading into the surrounding mountains, the hotel can arrange basically anything you want, from free transfers to the Chamois cable car five minutes away to ski days with Marc Garcia, the former world champion alpine skier. Sled dog rides? Sure. Horse-drawn carriage rides through lovely Megève? They can arrange that, too. And if you just want to sit down and eat your body weight in meat and cheese, there's nowhere better than Le Restaurant Traditionnel, with hearty Savoyard cuisine like chimney-smoked Sauget ham on the bone followed by onion soup with Beaufort cheese followed by Bougna pork belly for two, slow-cooked in Mont Blanc amber ale. Oui. OMFG, Oui.
Get Cozy Lakeside After Skiing and S'mores
Canandaigua, New York
The Lake House on Canandaigua offers a lifetime's worth of winter bucket-list activities: Cozying up around a fire pit with s'mores and a glass of wine? Snow-shoeing through the woods? Newbie-friendly skiing and snowboarding? Checks all around. Lakehouse lodges up in the Finger Lakes are a dime a dozen, but this one is next level — the hotel earned the number two spot on Travel + Leisure's list of the best resorts in the U.S., plus fawning coverage in the design mags for its moody, modern spaces, like the Rose Tavern. Make a reservation there for a local cheese and charcuterie plate, followed by your pick from the "Post Oak Ember Fired Hearth" — Black Angus tenderloin, Niman Ranch grass-fed strip, ribeye and more — smartly dressed with Bayley Hazen Blue butter, red wine jus or horseradish crème fraîche, among other options.
Surf a Perfect Beach — Then Dance All Night
Puerto Escondido, Mexico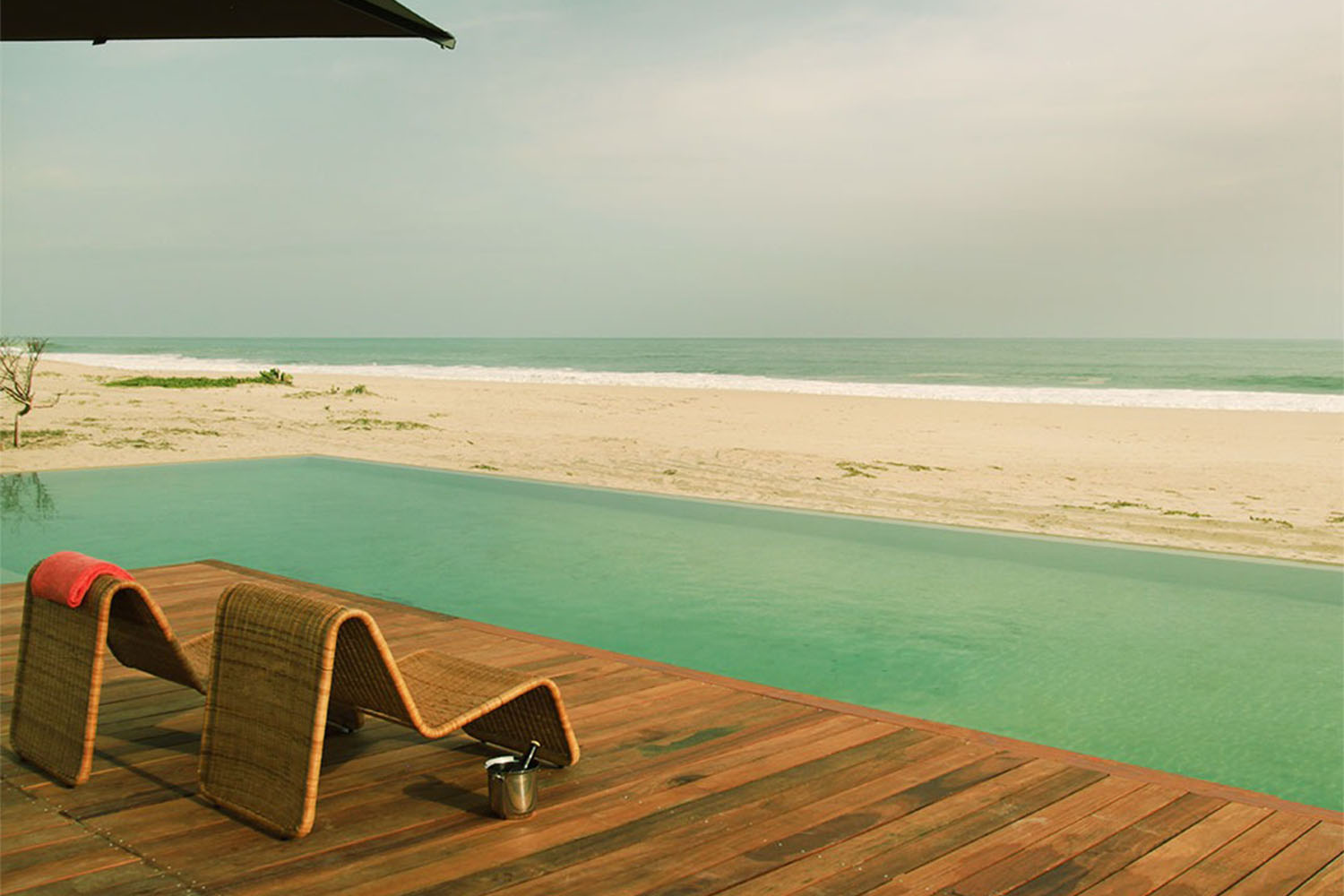 Grupo Habita is behind some of the best hotels in Mexico — properties like Condesa DF in Mexico City and Azùcar in Veracruz are reliably intimate, with just the right amount of sexiness. It's no wonder their new Hotel Escondido in Oaxaca showed up on travel writers' top post-pandemic destinations. Chic and spare, the sixteen 376-square-foot cabanas are deeply rooted in modern Mexican design and perfect for couples looking for an understated, refined take on the tropical beach vacation. Spend your afternoons surfing, yoga-ing, swimming in the sand-bottom pool or doing absolutely nothing; at night, live DJs take over the on-site dance club.
Get Dinner on the Beach in Jamaica
Ocho Rios, Jamaica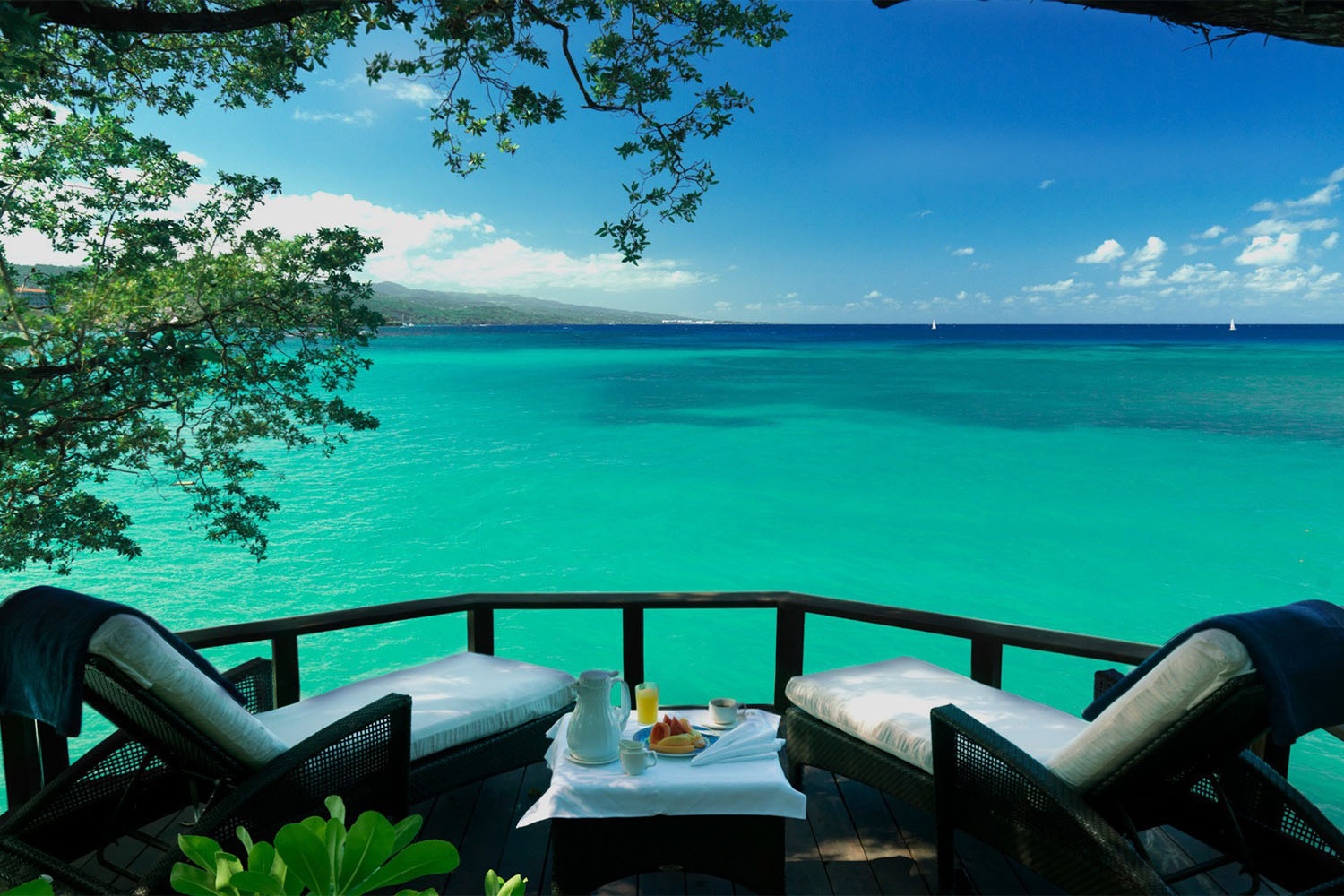 Before, while, and after piloting his nation through World War II, Winston Churchill painted watercolor landscapes of enough warm-weather destinations to fill a shelf's worth of Lonely Planets, including Madeira, Marrakesh, Naples, Malta and Jamaica. In the process, he stayed at some of the world's best hotels — the Jamaica Inn among them. While at this beachfront spot in the 1950s, Churchill would set up his easel on the balcony and paint the Ocho Rios coastline. As befits a former prime minister, his favorite room — the nearly 2,000-square-foot Suite 21 — offers private access to the shore, as well as its own plunge pool. Dinner on the terrace and under the stars is wonderful; dinner à deux on the beach is even better.
Recommended
Suggested for you