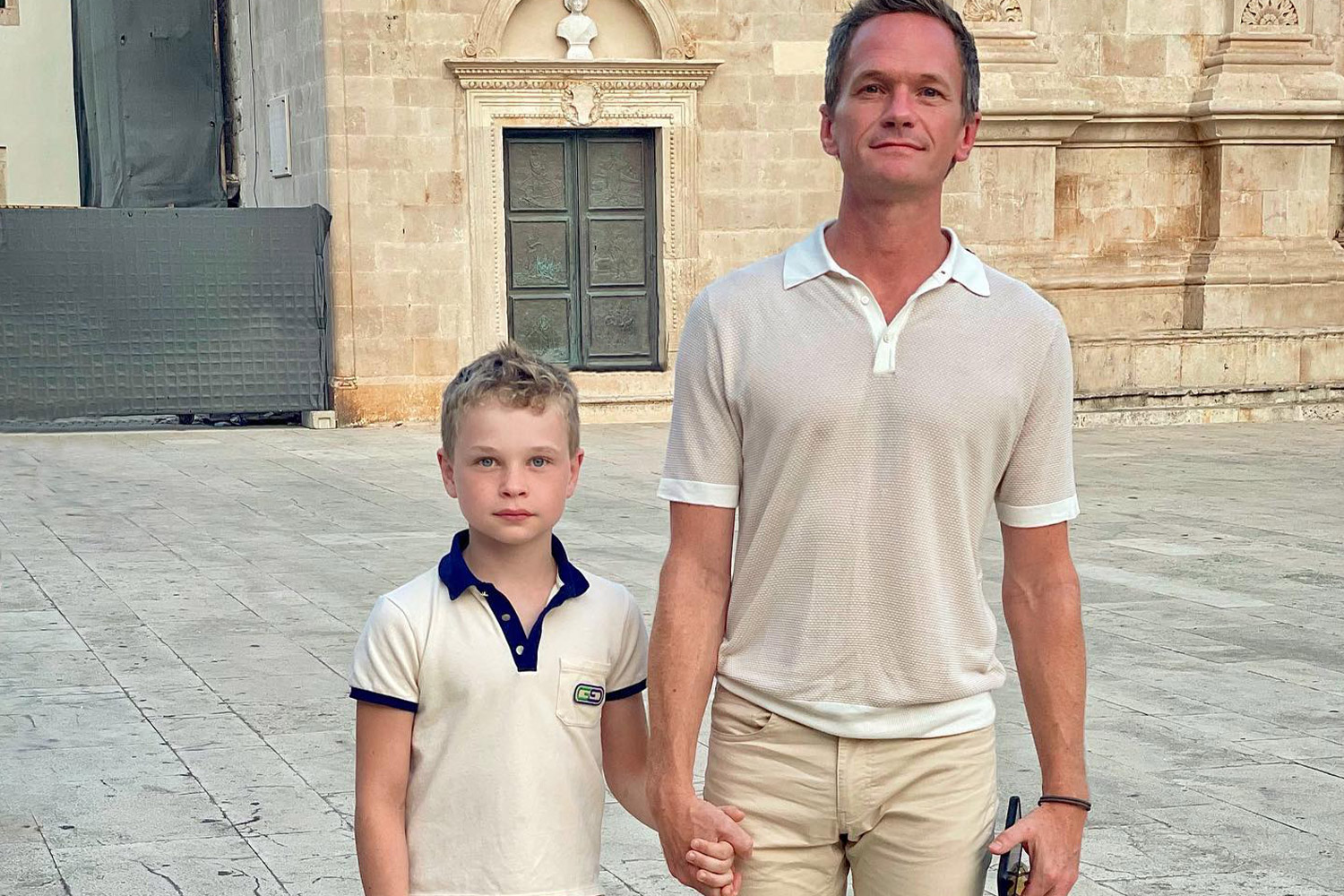 The Back-to-Basics Summer Style Guide
Your official go-to summer list for all things linen shirts, white sneakers and more
June 2, 2023 2:41 pm
Summertime calls for light loads, ditched deadweight, minimal burdens. You want to stay easy, breezy, beautiful (CoverGirl)! It's all about comfort and staying cool. And looking cool, of course. That's why having a wardrobe of simple, stylish, never-fail, reliably beautiful and high-quality core pieces is so important. So today, we share the very best of the basics you need…no exhaustive lists, just our #1 favorites. (In some cases, when an item's cut or sizing demands we share a men's or women's option, we've provided one of each. So, you know, two. But you do you, and wear whatever you feel best suits you. We've got you covered. Literally.)
An A+ Tee
Does any piece of clothing do more of a heavy lift as elegantly as the simple T-shirt? If you have an amazing one, it's like the sun…the rest of your wardrobe will orbit around it. Be it V-neck or crew-neck, plain white or an elaborate pattern, sleeveless (my pref) or sleeved…a high-quality tee is literally all an outfit needs. (Okay, well, not literally. Pants help too. And are actually legally required, in many places, you exhibitionist, you.) Point is, pick up one of the T-shirts below, and dress it up, dress it down, wear it all around. You're welcome.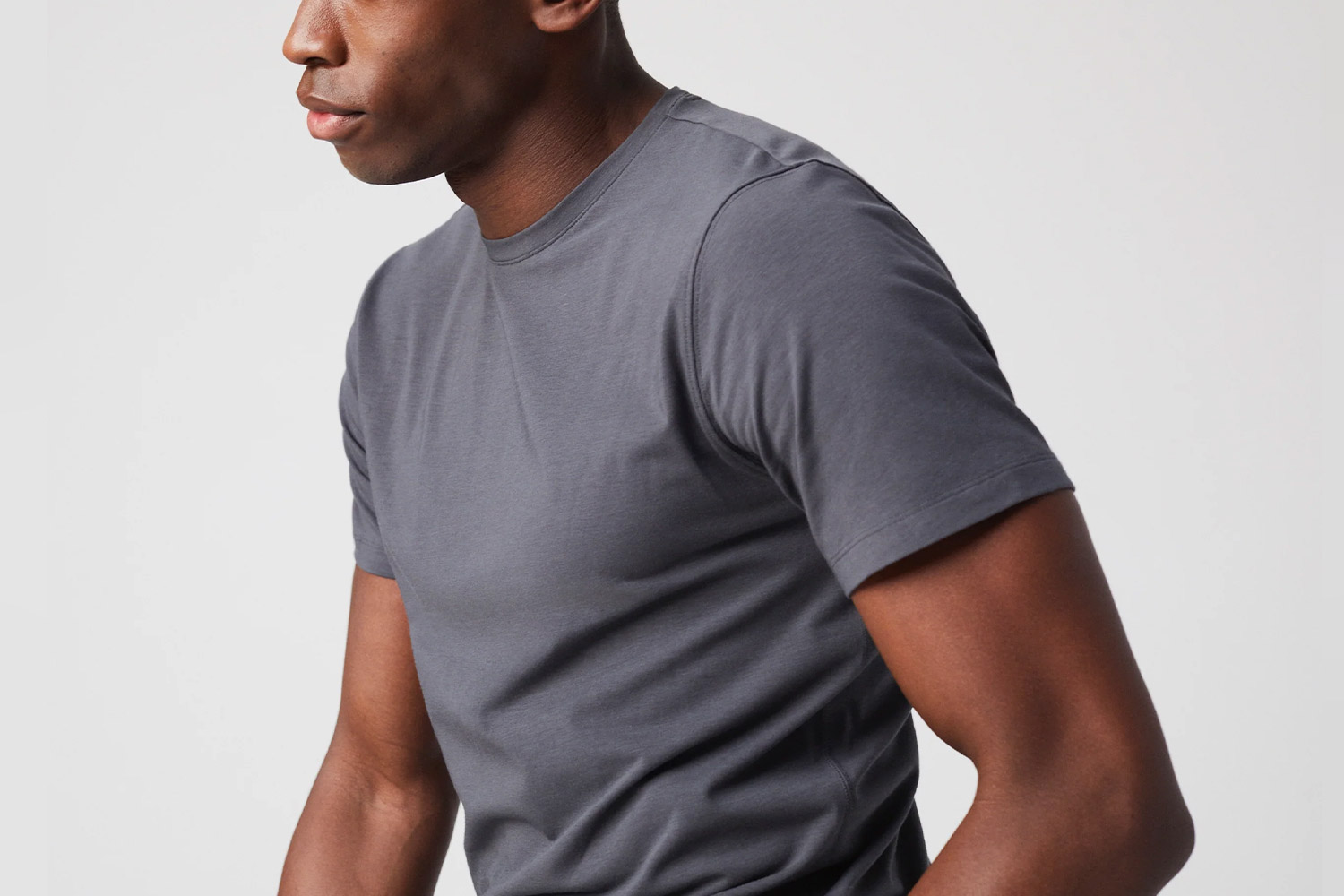 For Men: Mack Weldon Silver Tee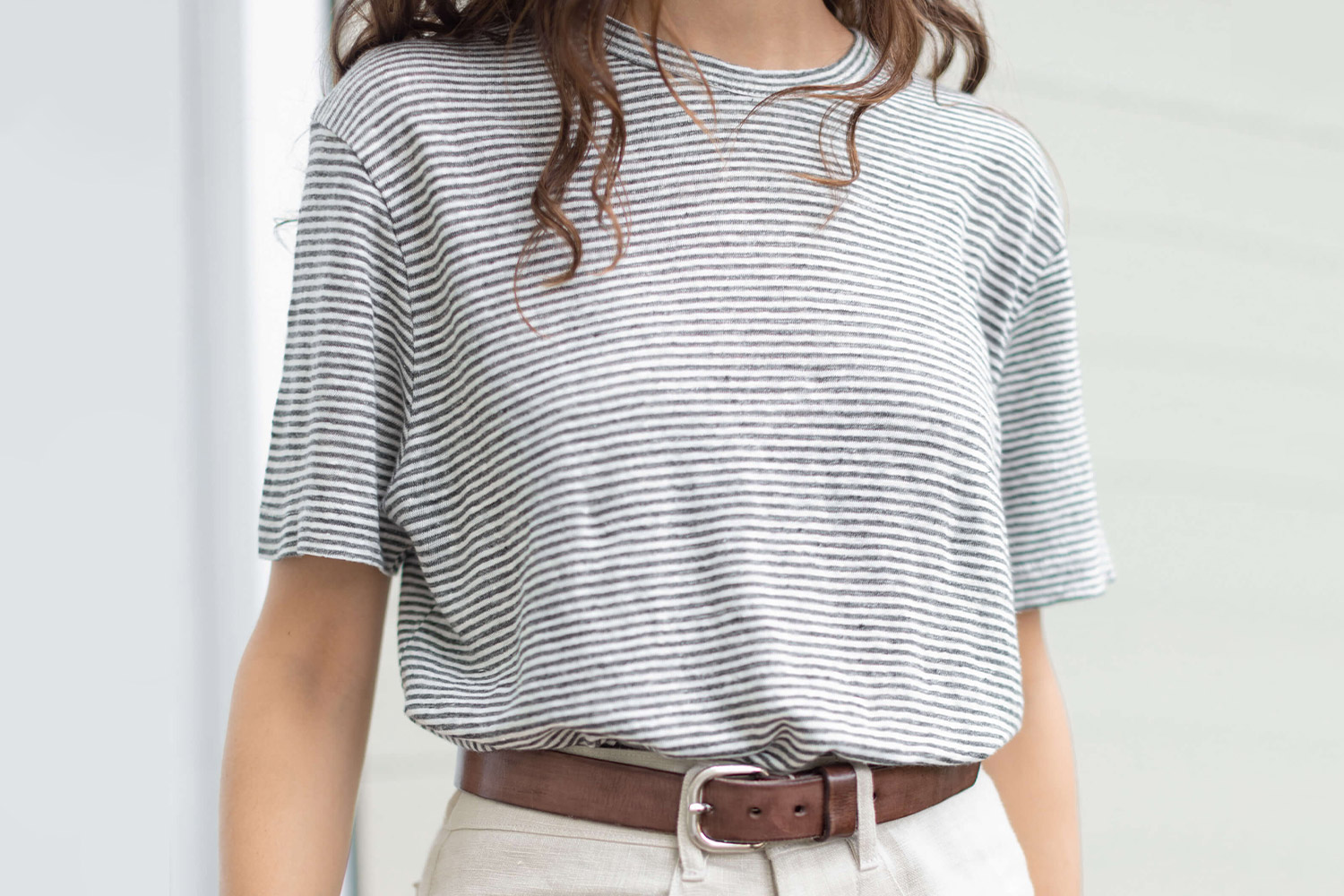 For Women: Alex Crane Sun Tee
A Nice Linen Shirt
A breathable, beautiful linen shirt is another versatile vestment for the season of al fresco dining and outdoor cocktail hours. Maybe you want to crank up the yacht rock on your schooner (or pretend you're on one, anyways). Maybe you want to live your best coastal grandmother life. Do you, boo. Point is, the linen shirt is a crucial — and classic — piece for summer hijinks. Add this iconic number to your rotation and you'll be set 'til September (and beyond, weather permitting).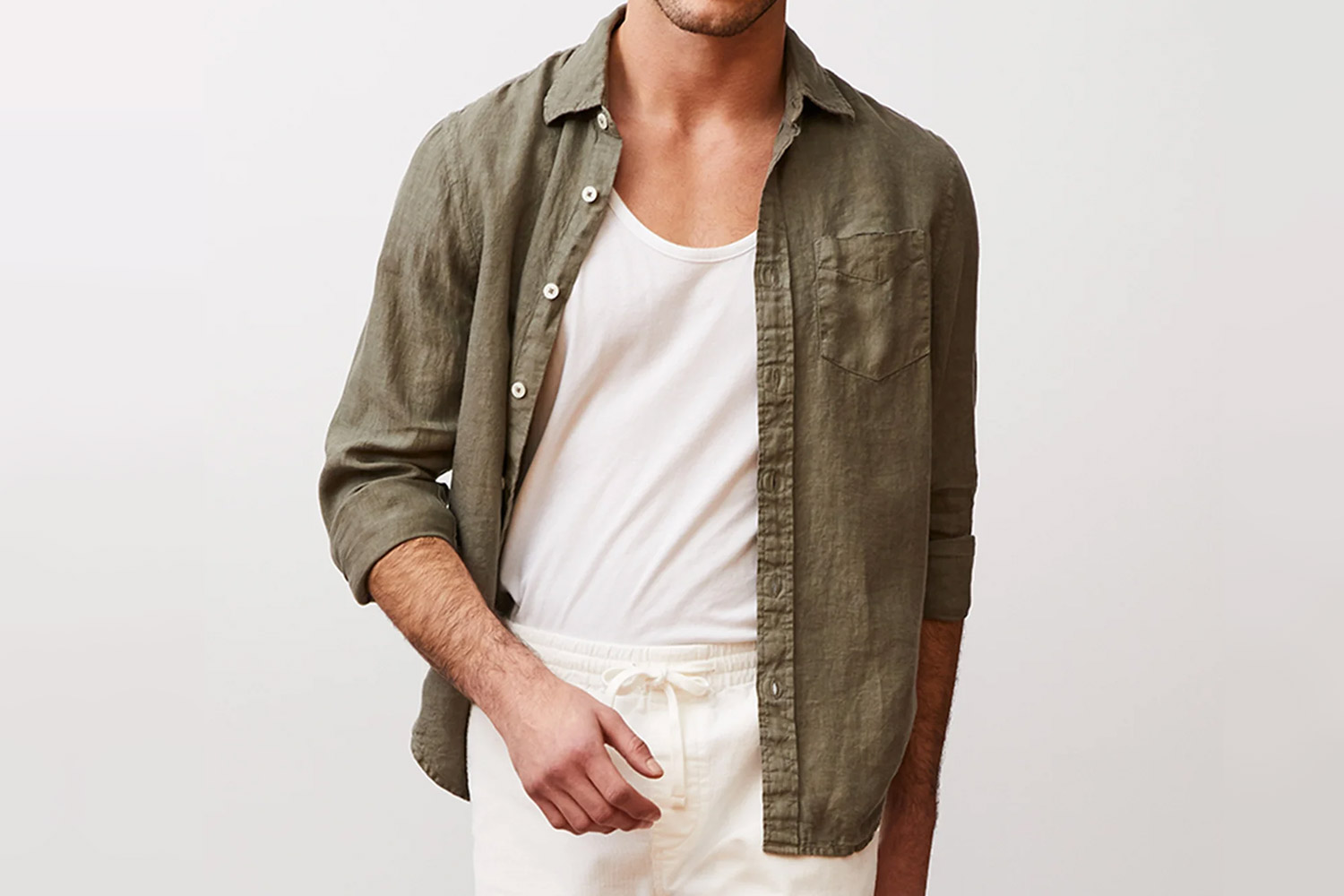 For Men: Todd Snyder Irish Linen Shirt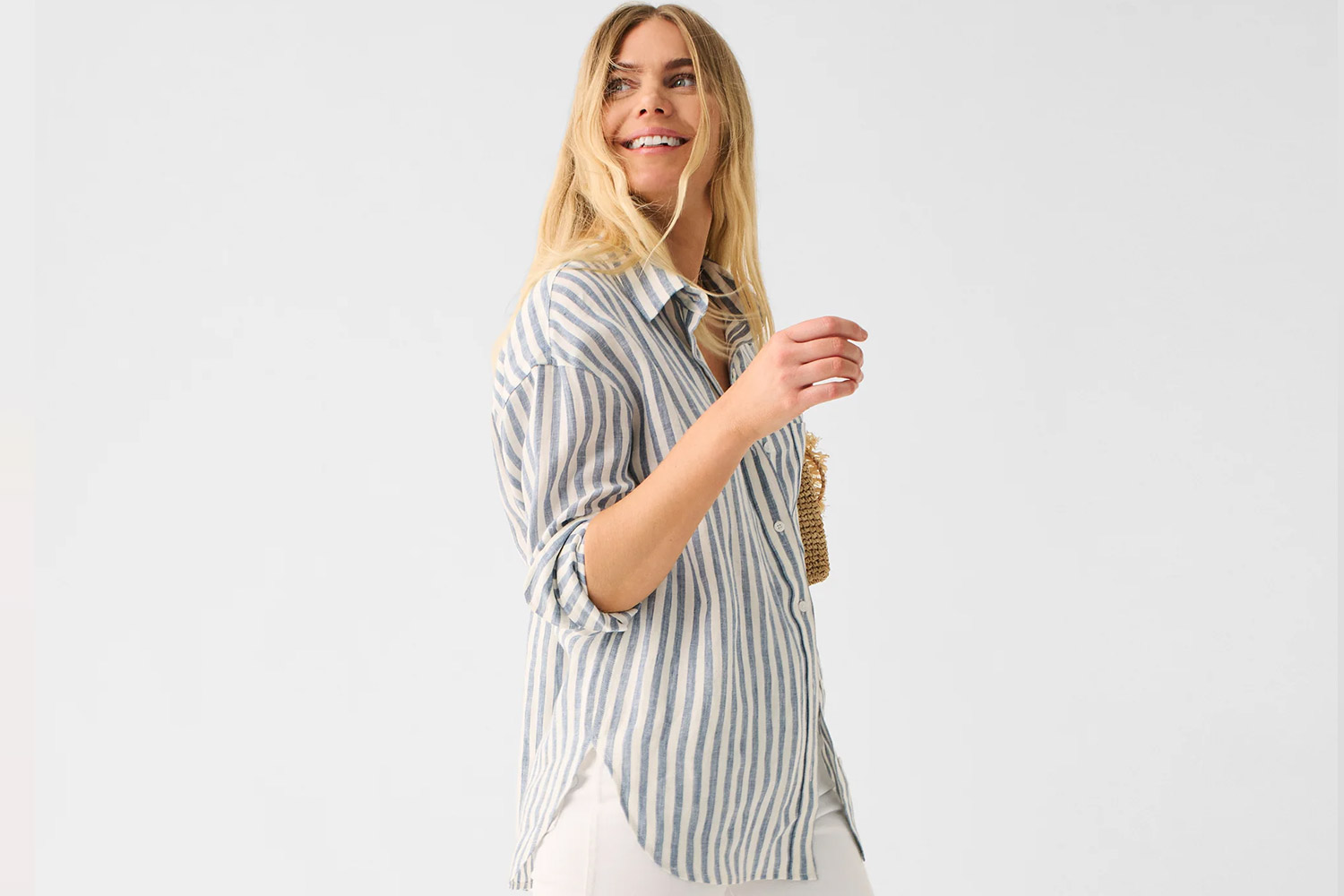 For Women: Faherty Linen Laguna Shirt
A Summer-y Swimsuit
Okay. This one is a no-brainer. I mean, it's summer — you need a swimsuit. Duh. Thus, it's best to invest in a single really good one. One that'll work at the pool, at the beach, on a boat, or even with a sprinkler in your front yard or local playground. (Note RE the last one: Don't go without your kid, that's weird.) Now, our picks aren't exactly cheap, but a great suit will save you money in the long run. A classic fit will never, ever go out of style, and properly cared for, these suits will last for many years, unlike cheaper, lower-quality, quicker-to-go-out-of-fashion swimwear. (Unless, of course, a riptide slips it off your body and it's lost to the depths. In which case, I suggest you immediately pivot to becoming a fan of skinny-dipping.) This OB suit is my absolute fave.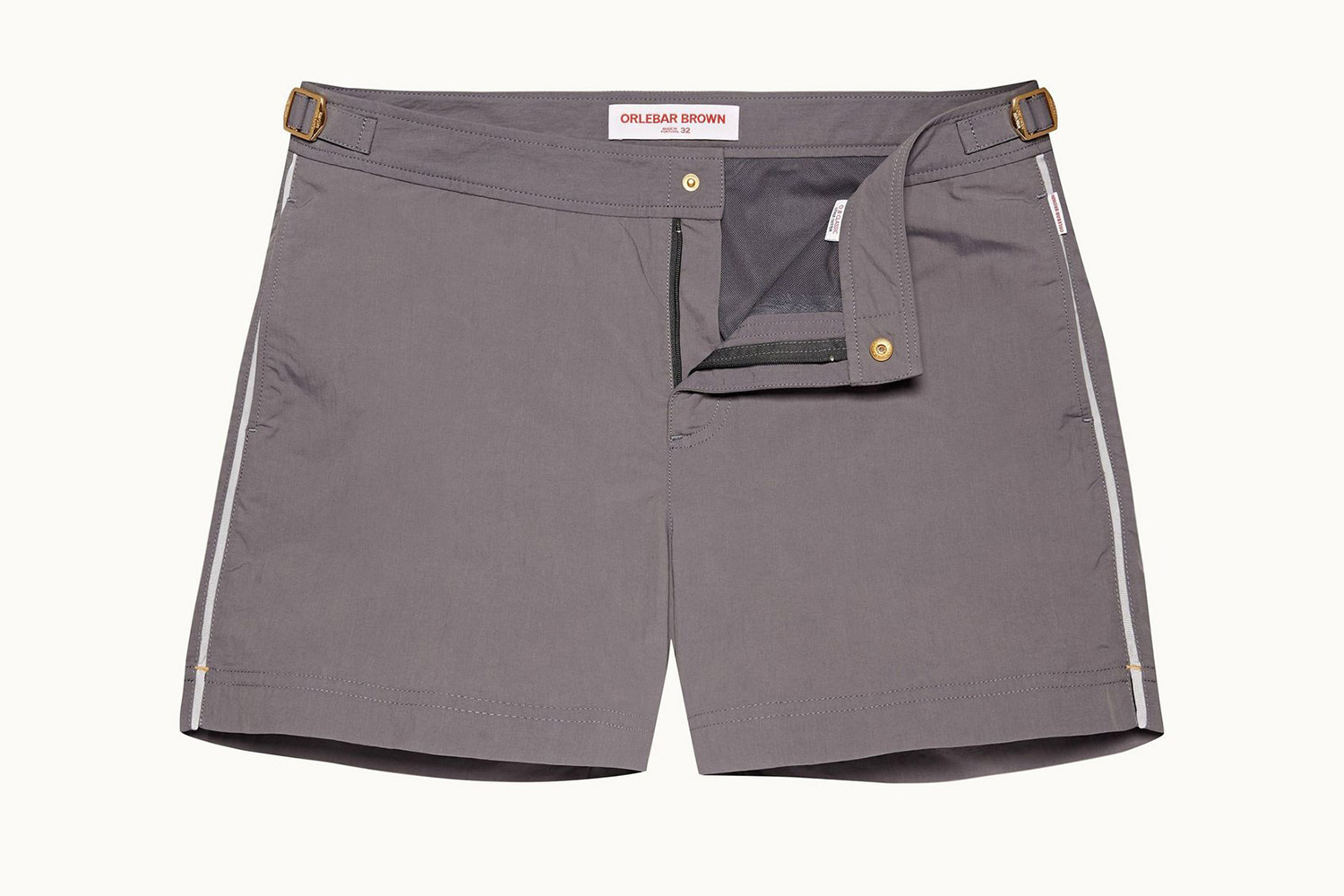 For Men: Orlebar Brown Setter
For Women: Helen Jon Toga One-Piece Black
Statement Sunglasses
Sunglasses are one of those purchases that are a bit of a twofer; they're both fashionable and functional. Functional because they protect your eyes from harmful UV rays and keep crow's feet at bay from all that squinting. But they also look awesome, and totally give you that mogul-on-the-Riviera vibes. Consider this pair below.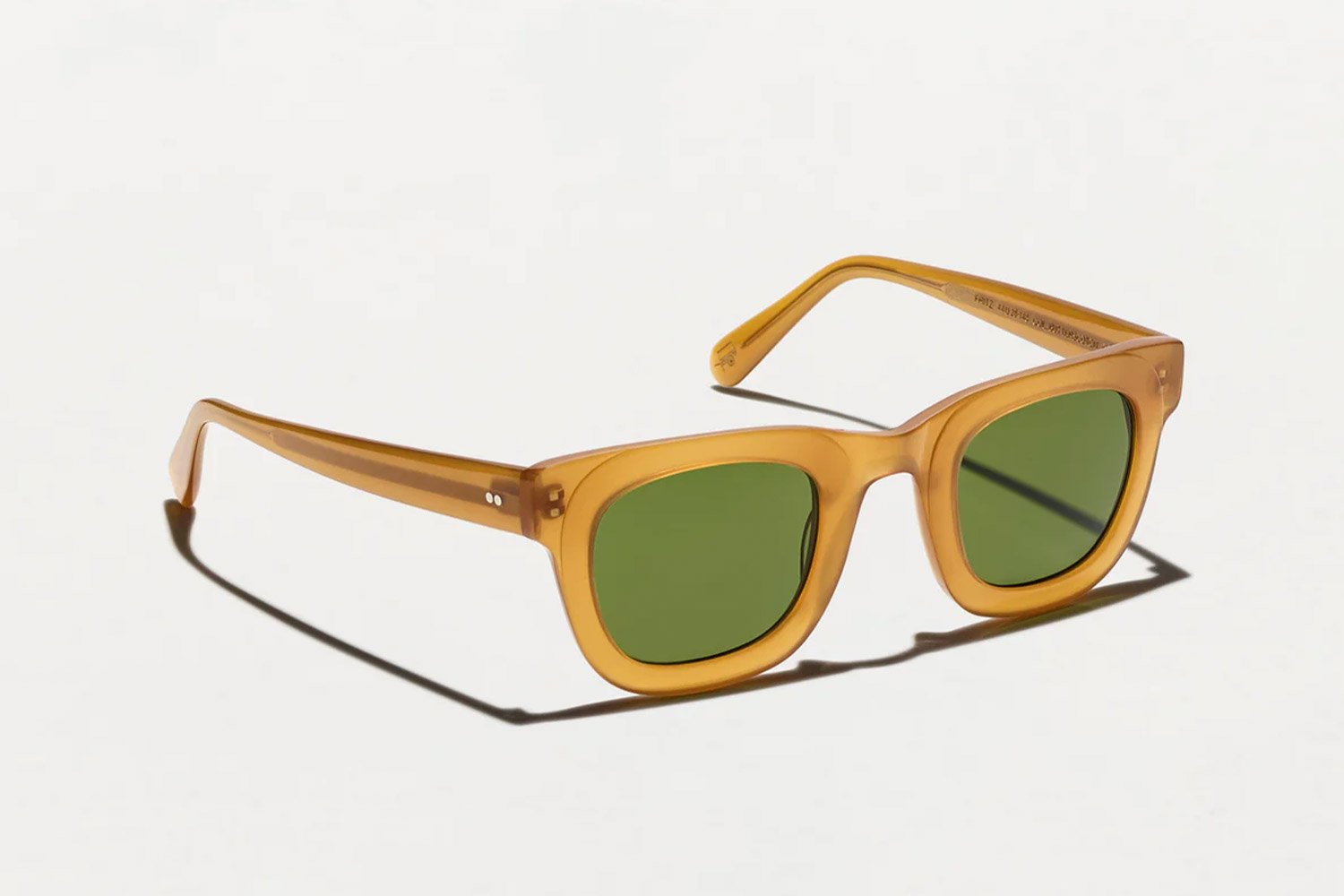 For Everyone: Moscot Fritz Sun
White Sneakers
Memorial Day just passed, and Labor Day is months off, so…wear as much white as you want, baby! (Side note, the origin of that whole summer whites rule is quite interesting. Consider this your historical fun fact of the day. I'm a freakin' factoid font.) Any white clothing item screams "summer," and that includes white shoes, which go with literally anything and can be worn anywhere and everywhere this season. This sneaker is clean, simple and chic — and is available in both men's and women's sizes.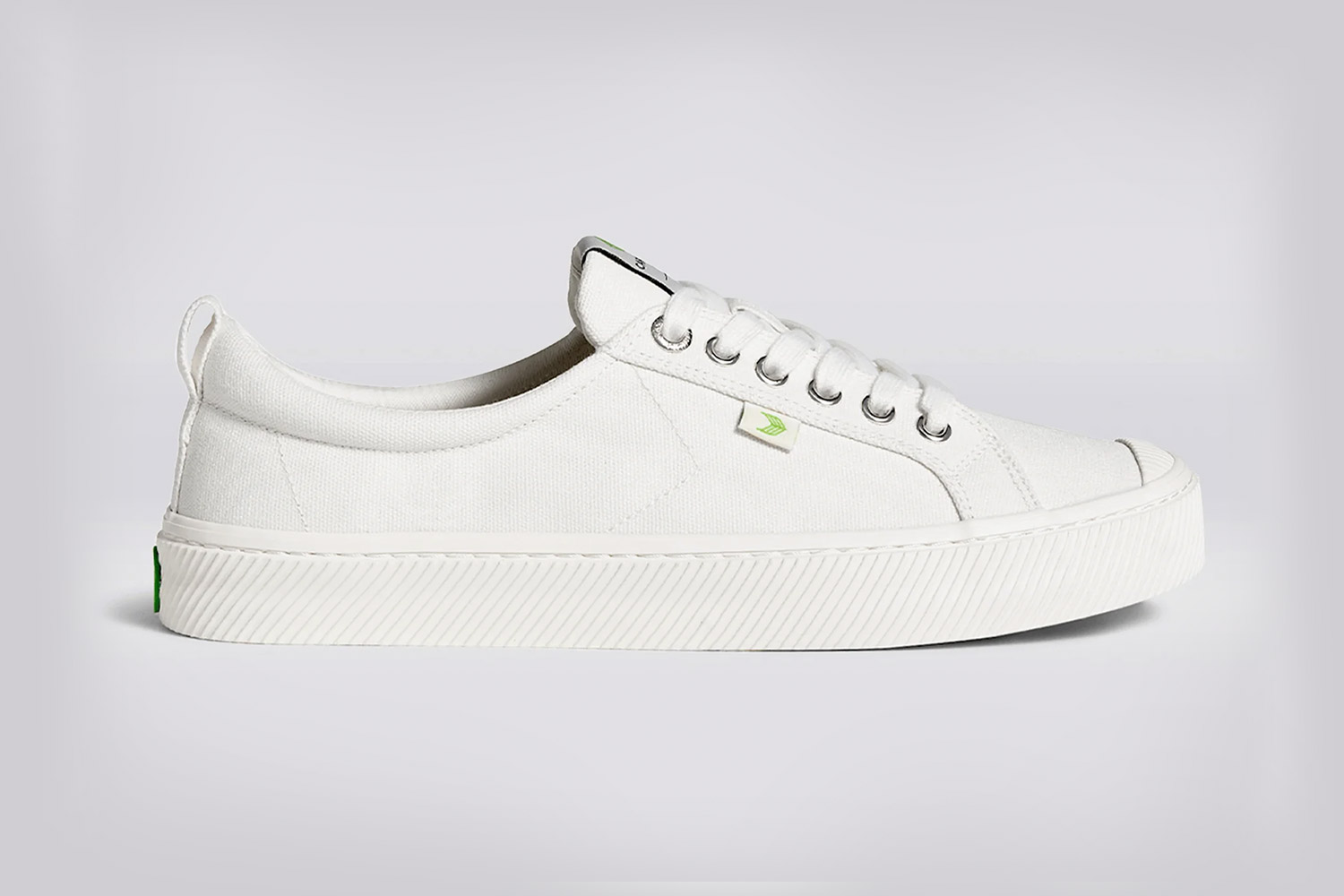 For Everyone: Cariuma Off-White Canvas Shoes
Sandals
Sandals. I'm not talking about the all-inclusive resort chain. I'm talking about shoes with holes in 'em. (Mind you, intentional holes. Not the holes that show up when shoes get worn down.) With all the heat and humidity soon to come, you're gonna want as much breathability for your feet as possible. Bonus: Our picks (there are slight variations for men and women) provide enough coverage to keep foot fetishists from creepily eyeing your toes. They're also super comfy.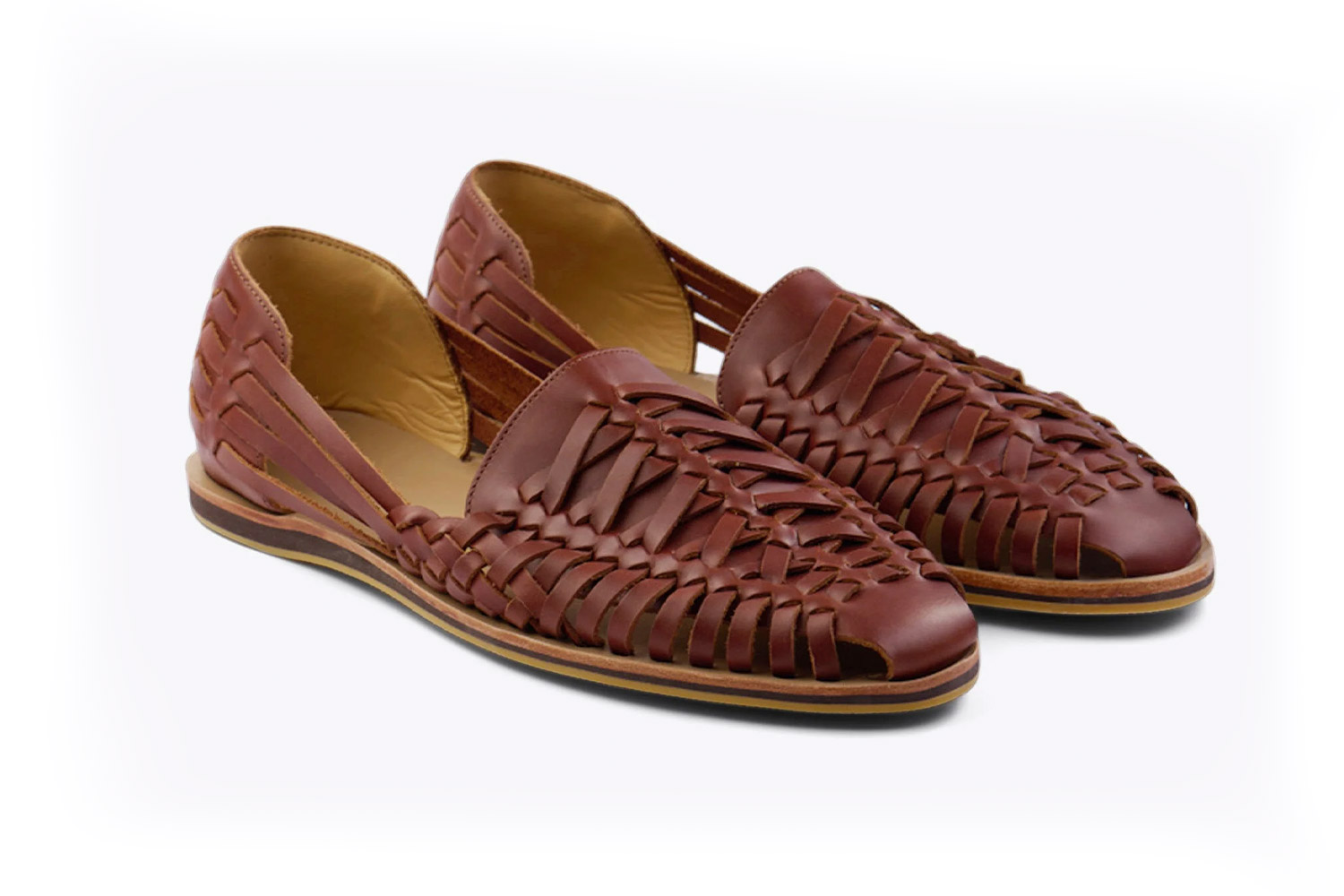 For Men: Nisolo Huarache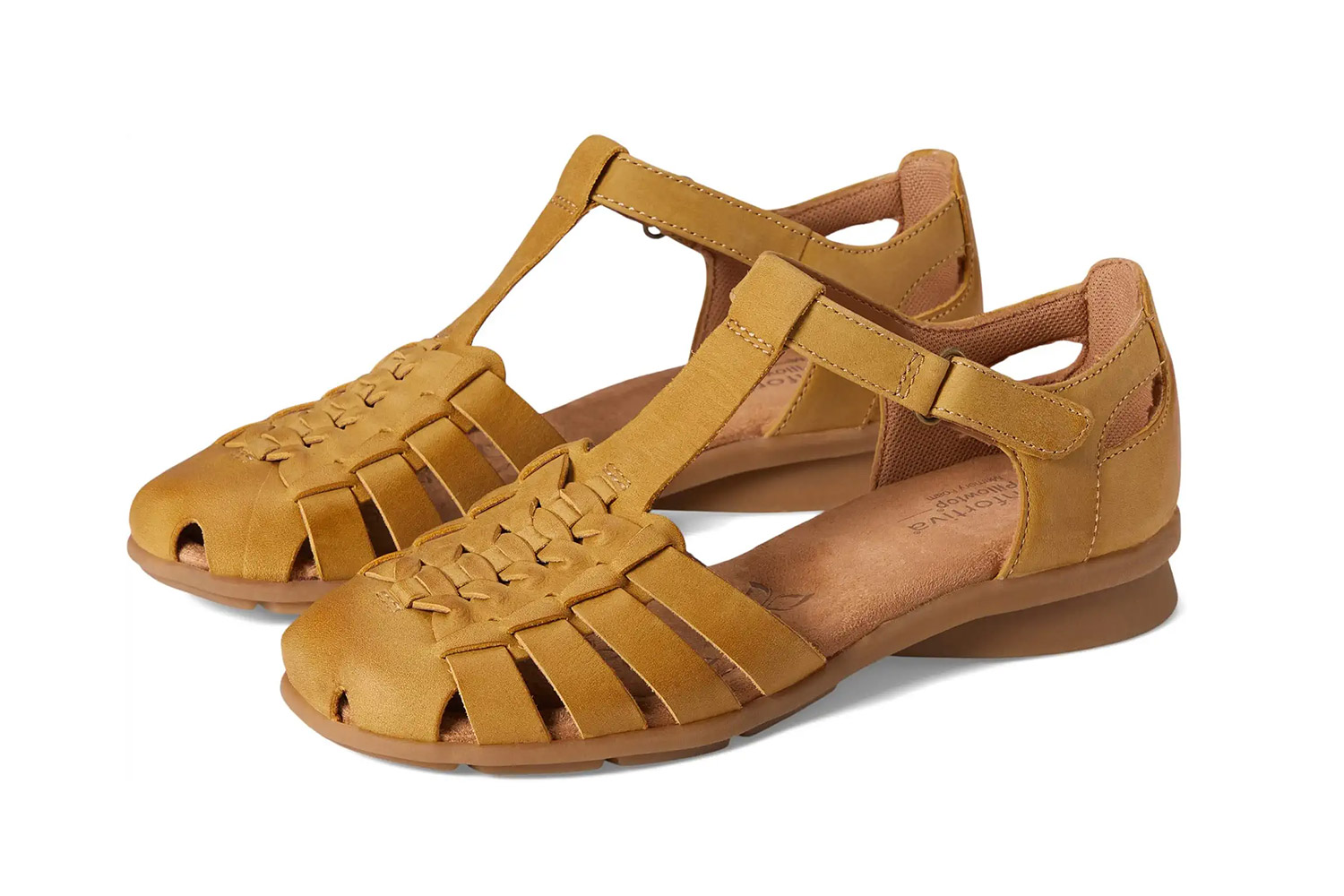 For Women: Comfortiva Persa
Jewelry
Finally, to gild the lily, try a simple, clean necklace as a chic accessory. Bring a little sparkle to that rehearsal dinner, glamorous vacation, pickling party or any other common summertime activity! A beautiful piece of jewelry elevates any outfit — even more so when it's an outfit stripped down to just one or two pieces, like a swimsuit and T-shirt.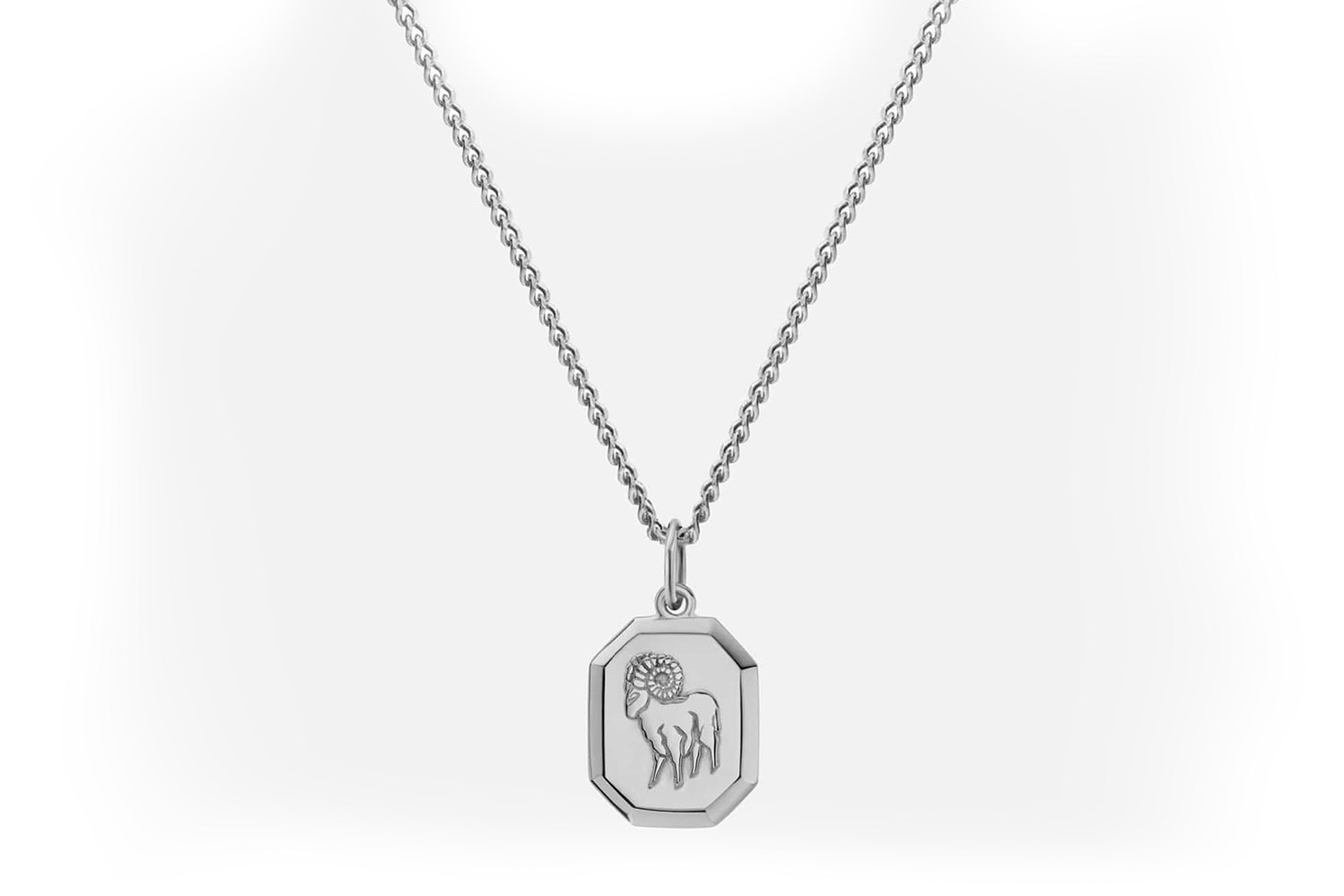 For Everyone: Miansai Sterling Silver Zodiac Necklace
---