6 Dreamy Summer Escapes
Your all-inclusive guide to allll the best travel spots this summer
May 15, 2023 5:12 pm
Back in March I overheard someone in an NYC coffee shop say, "Fall is my favorite season." It struck me as odd, but I shrugged it off. (I shouldn't have been eavesdropping, but in my defense, the flat white was taking foreeever.) Then just a couple of weeks ago, a friend said the same thing to me. Which can mean only one thing: There are people out there who are not having nearly enough summertime fun.
I don't care how old you are, where you live, what you do for a living or where you do it — the remote work/work from office debate is not for Wondercade — fact is, summertime is fun time. Summertime is vacation season. Let me say that again: Summertime. Is. Vacation. Season. School's out. The days are long, and full of vitamin D. The nights are warm. Produce is at its peak (save parsnips, but, gross). Rosé. Firepits. Fireflies. Sandcastles. Diving boards. Swim-up bars. Dining al fresco…. These are the things that make life grand! So be free. Let loose. Travel.
And that's why I'm here! I've put together a list of some of my favorite off-the-beaten path summer travel destinations. From Italy to Africa, from a not-too-expensive jaunt in California wine country to an uber-luxe stay in the Alaskan wilderness for those lucky enough to never think about prices (if that's you, drop me an email and tell me when your private plane has an extra seat), we have got something to thrill everyone.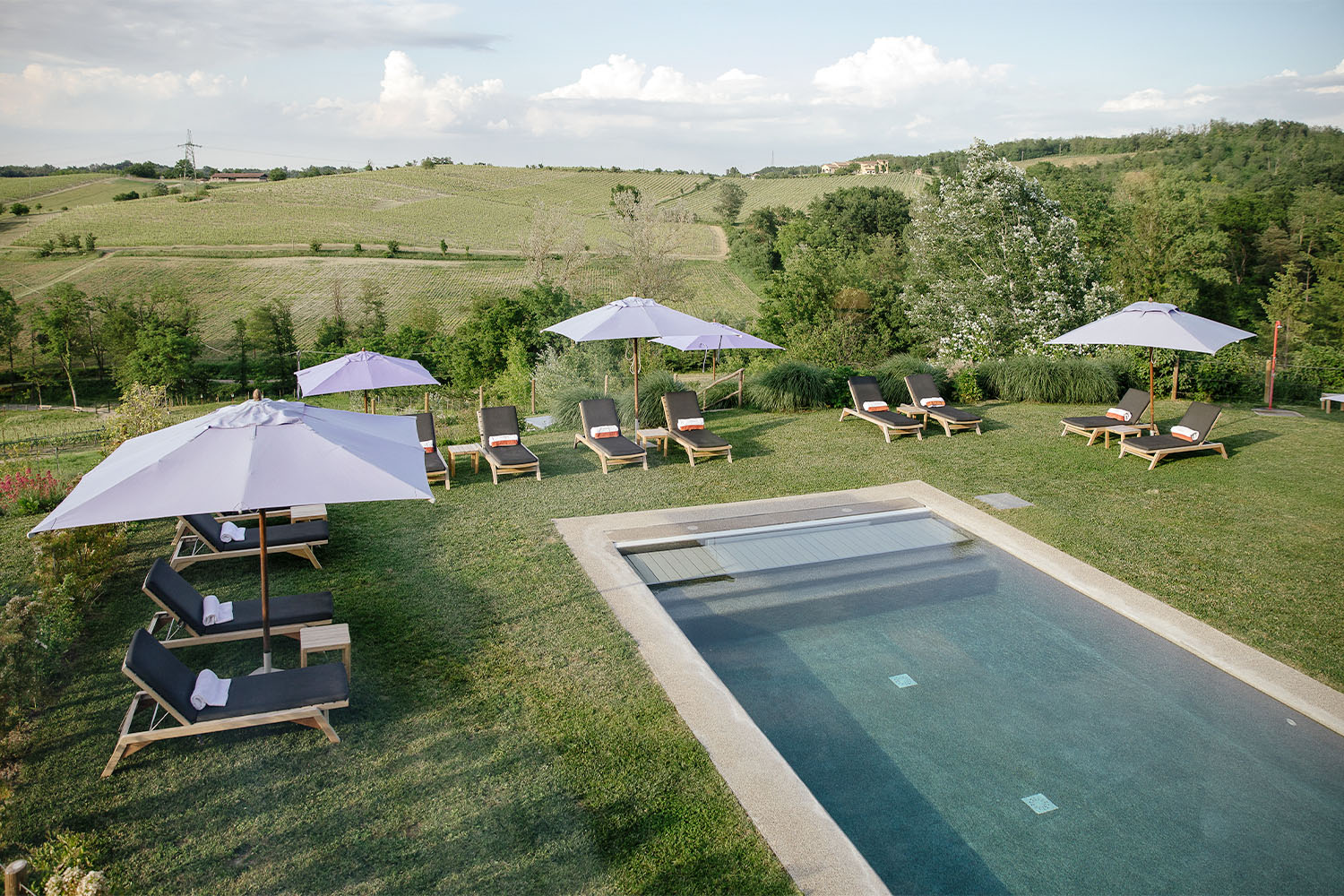 Piedmont, Italy
Wow, a summer trip to Italy! That's sooooo outside the box, Harris! But wait, hear me out! The magic of Rome, Venice, the Amalfi Coast, Lake Como, Cinque Terre and Sicily are well known. And richly deserved. I am in no way about to suggest you pay peak Positano prices for the privilege of visiting Italy's molto popular destinations only to be surrounded by throngs of Aperol Spritz-guzzling selfie-takers. Instead, head to Northern Italy's Piedmont region, where you can vacation like an Italian — not an American in Italy. Kick it amongst the locals and enjoy the summer sun without being roasted alive by it…take grand hikes through mountains and valleys with Alpine views…indulge in leisurely wine and cheese tastings, and plenty of amaro (mmmm). And when you want some beach time, the resplendent Genoa coastline is just a scenic 1-hour drive away. Stop into Gavi for a stay at Locanda La Raia, a picture-perfect 12-room retreat situated on 440 acres of beautiful, green hillsides, complete with its own biodynamic winery and farm. Before some marketing suit got a hold of phrases like slow living and slow food, this is what they really meant. A world-class restaurant, art paths and installations, and an indulgent spa will help you while away the days. Did I mention the on-site winery?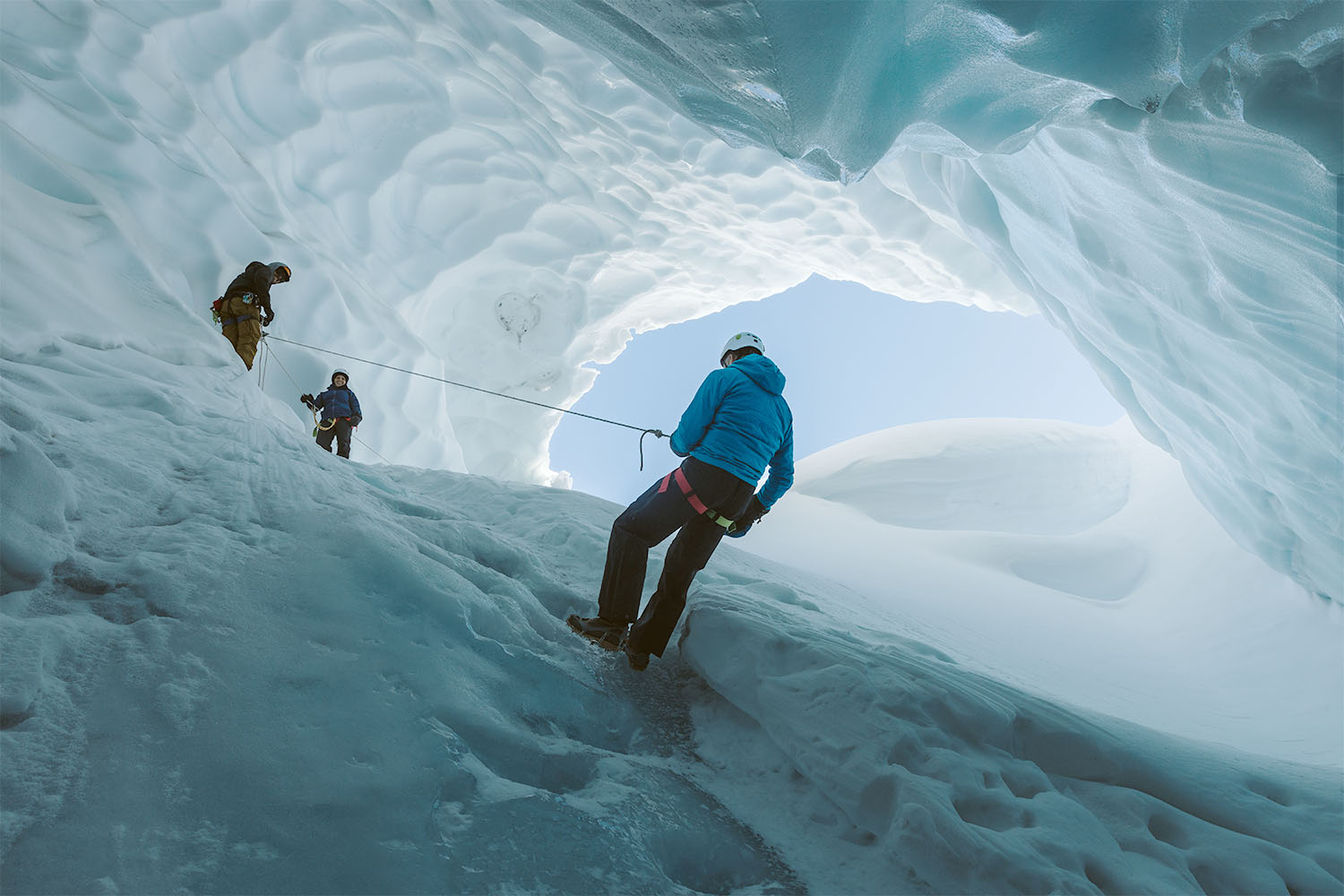 Denali, Alaska
I'm in the business of show. And as such, there are few rules: The show must go on. Know your lines. Always be nice to the focus puller. And finally, Make an entrance. Like, a landing in a helicopter on top of a huge glacier in the middle of the Alaskan wilderness type entrance. No, that's not the opening scene to a new Michael Bay film (a good thing because that chopper would explode and trigger an avalanche) — it's how one gets to Denali's magical Sheldon Chalet. During the summer months you can bask under the midnight sun as temperatures hit a very comfortable 80 degrees (!) and you immerse yourself in a bigger, bolder nature than you've ever experienced. In the lap of luxury, of course: gourmet glacier picnics with wild berries foraged by your private chef, ice crevasse and cavern exploring, and, weather permitting, snowshoeing and skiing. This is a proper once-in-a-lifetime experience for those who've got significant life savings — prices start at $75,000 per couple for a 3-night stay. Excessive, sure, but again…travel porn. Who doesn't love a good trip tease?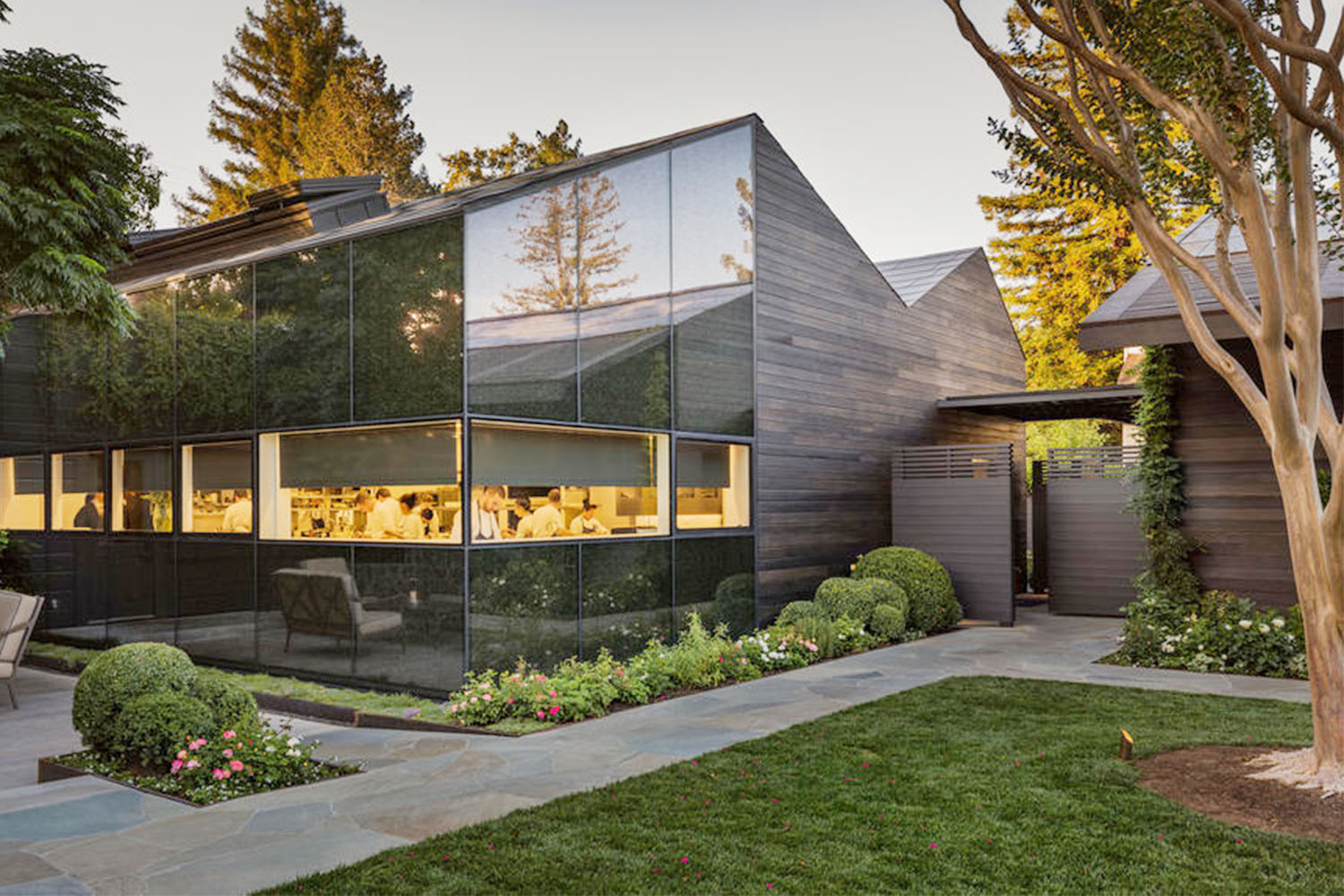 Napa Valley, California
While Napa Valley's vineyards come to life in spring, and the fall harvest is the region's showcase season, a summer holiday here should not be overlooked. Before indulging in what is arguably America's best culinary scene, take advantage of the long, warm days to explore places and activities most of the tourists miss. Hit the Napa River for a kayaking or paddleboarding session, or trek the region's epic hiking trails — the Land Trust of Napa County protects some 87,000 acres, and you're free to explore nearly all of them. Having worked up a sweat, you'll feel great as you do what you came here to do: eat and drink! Hit up the wine-tasting circuit — the visitors center at Cakebread Cellars is a personal favorite — and come hungry for some killer dining options. If The French Laundry is too obvious (or too booked) then consider The Charter Oak, Cole's Chop House, or, if you want what locals consider the best burger in the area, head to Gott's Roadside for lunch. Of course, there's no shortage of swank in Napa, and if all you wanted to do was stay at one of several Auberge Resorts Collection properties and never leave, I certainly wouldn't judge you. Five stars abound! But there are also some fantastic B&Bs, such as the Inn on First, if that's more your vibe.
---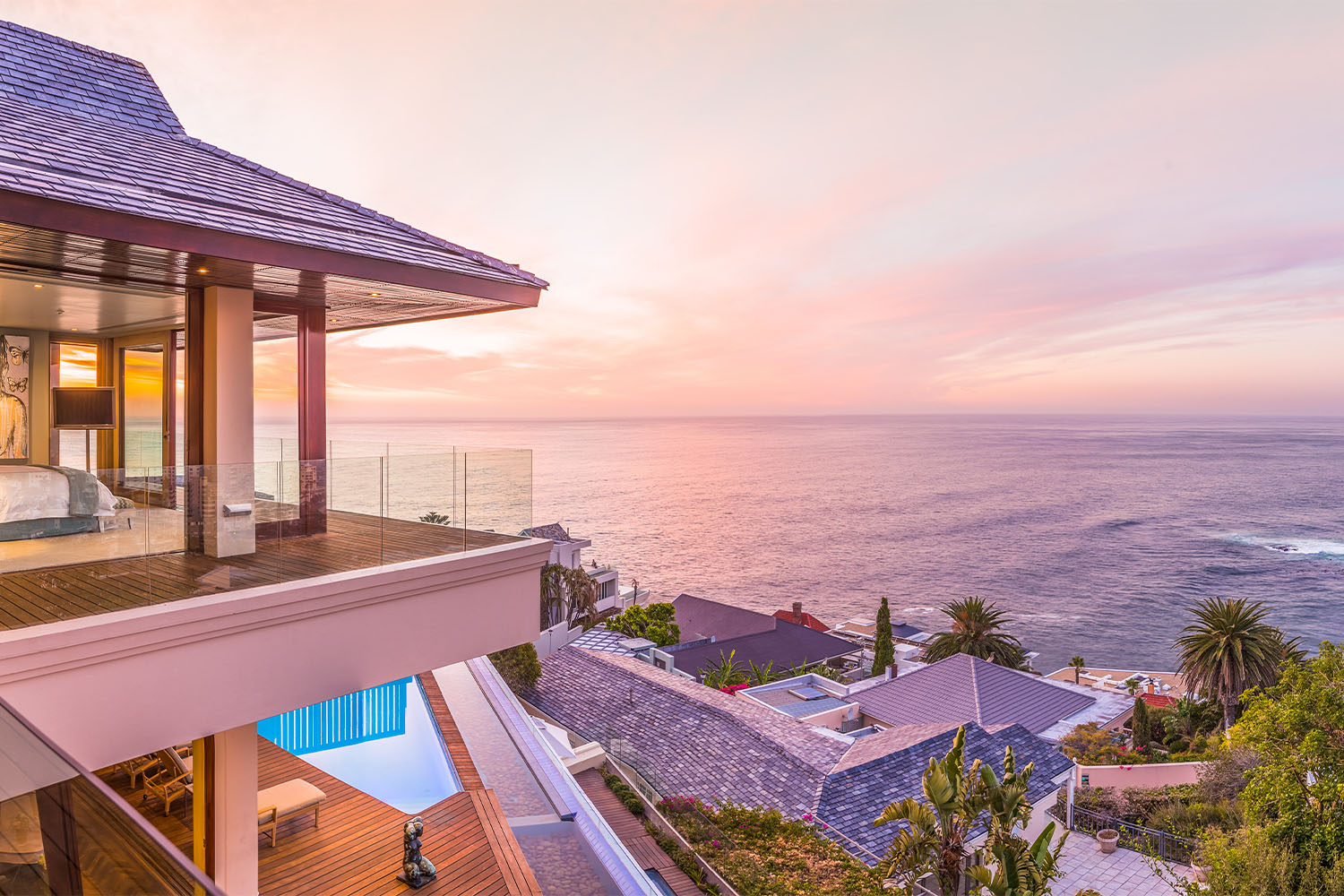 Cape Town, South Africa
Staying at the Ellerman House in Cape Town is like visiting the country house of your eccentric uncle — provided he was crazy rich and had impeccable taste. The former private mansion is home to a stunning collection of South African art, and offers a take-your-breath-away-beautiful cliffside view of the city and ocean. The weather may not be pool-lounging ideal during South Africa's winter, but the (relatively) smaller number of tourists visiting the city during these still-delightful months — a breezy 68 degrees just about every day — more than makes up for it. And while I'd be lying to you all if I said it was easy to get there, direct flights from New York to Cape Town have returned and hey, what's a little 15-hour flight between friends, amiriteagain? Once there, you'll quickly realize that Cape Town isn't just one of Africa's most beautiful cities, but one of the world's most beautiful cities with world-class architecture and heaven-class topography. Hike up Table Mountain (or take the gondola!) for insane views of the sea; this is the de facto meeting point of the Indian and Atlantic Oceans. And oh my, the food. Start at the Oranjezicht City Market for a sampling of the city's best purveyors — it's where all the locals go on the weekend — then, jump off to South Africa's wine country, less than an hour's drive away, grab a backyard meal at Chef Liam Tomlin's Chefs Warehouse at Maison, and count your blessings. Life is good.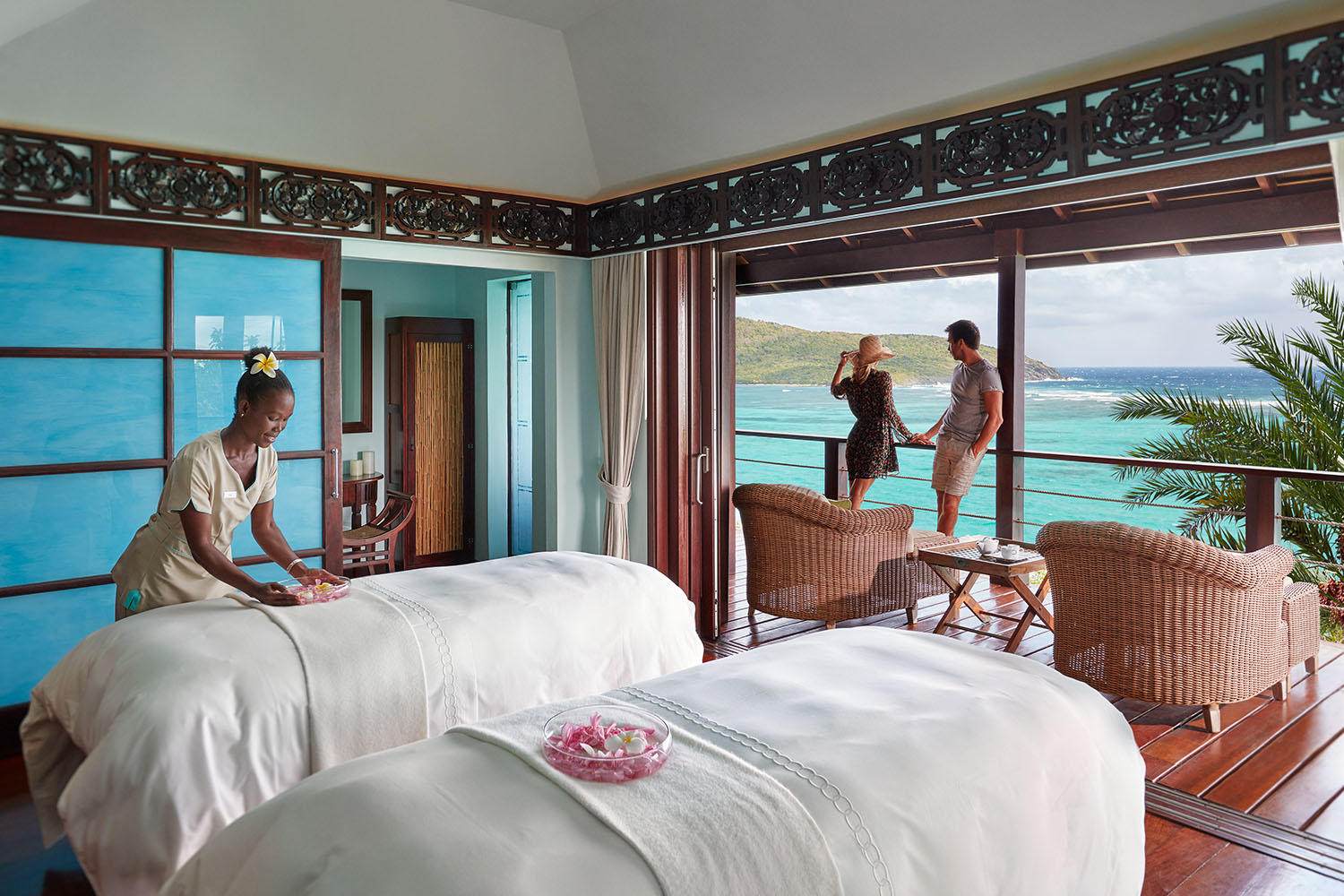 Canouan, St. Vincent & The Grenadines
There are spa days, and then there are spaaaah days. For the latter, look no further than the Mandarin Oriental Canouan, located on its tiny namesake island within St. Vincent & The Grenadines, a hidden gem of a retreat in this tiny Caribbean country. If you think a jaunt to the Caribbean is only for winter, think again — the weather is pretty much the same all year round, with temperatures hovering in the upper 80s — and summertime prices at this property are a whopping 2/3 cheaper than December's. Go and luxuriate in the hotel's Overwater Wonder Bungalow Experience, a full-day of spa treatments and wellness experiences, with multiple massage sessions, a private beach picnic, post-massage champagne and sunset cocktails all part of the routine. (I love jogging, my Tonal home gym and eating healthy, but this is the sort of wellness I crave from time to time.) It also doesn't hurt that each guest has a direct line to their own private butler for any urgent matters — like a piña colada delivered to the beach, pronto!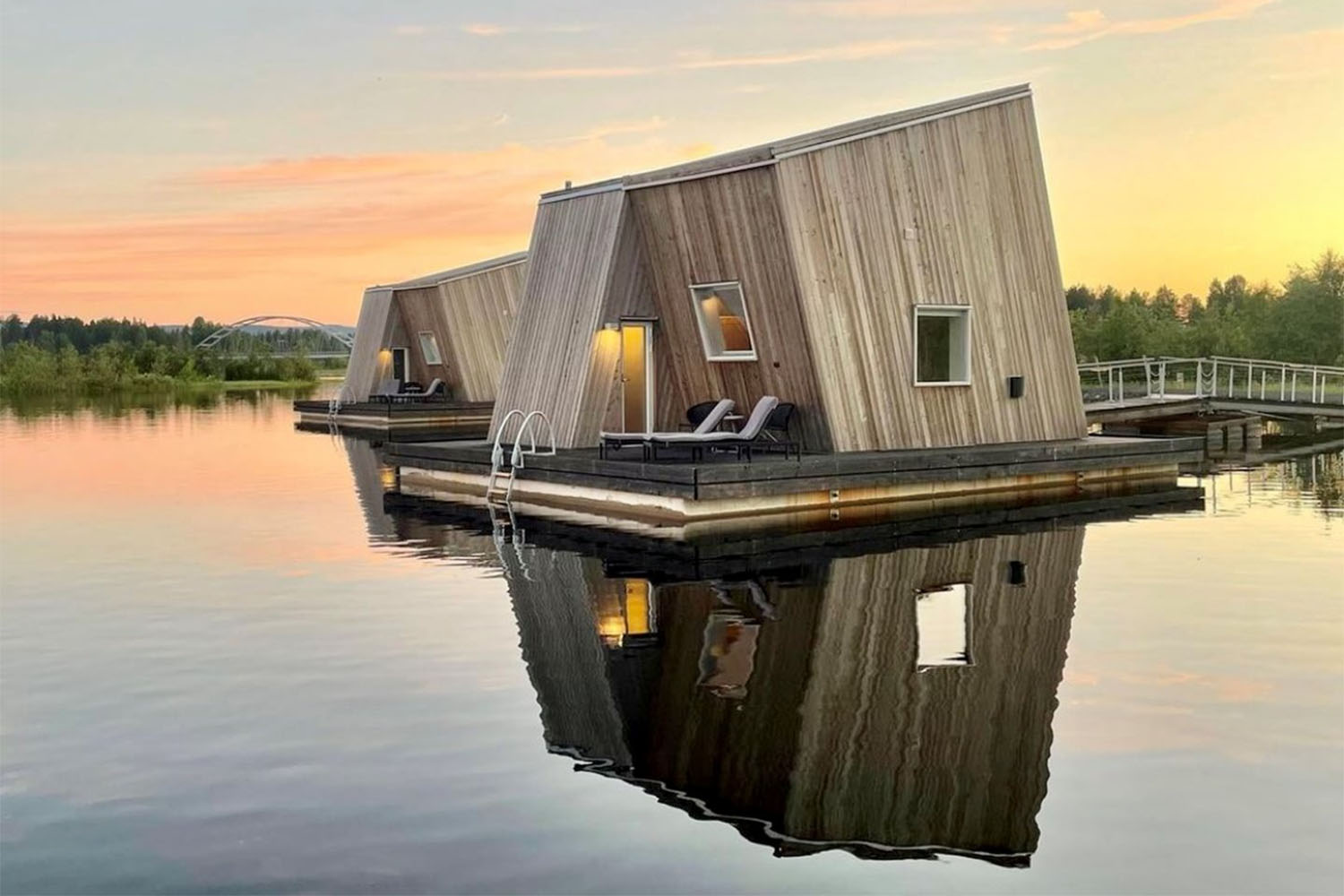 Lapland, Sweden
Swedish Lapland is an adventurer's paradise. And while some people insist on going in the winter — sure, you get the Northern Lights, but you also get -30 degree weather…tradeoffs! — the summer months are where it's at. An alien landscape, impossibly fresh seafood, and activities from fishing and foraging to kayaking and moose spotting. What, you've never moose spotted? For SHAME! It's time to grab life by the moose horns…or antlers, really. Stay at the incredible Arctic Bath, an eco-friendly floating spa-meets-hotel where you can live out all of your Scandi fantasies, or the Treehotel, a series of wildly designed cabins suspended in, well…trees. They're amazing; check out the reflective Mirrorcube, the Bird's Nest, the UFO or, new this summer, the Biosphere. But sadly, no Ewoks. Since you'll be flying in and out of Stockholm, tack on a few nights in the capital. It's one of the most charming and aesthetically pleasing cities in the world: quaint yet cosmopolitan, historically-rich yet modern and vibrant. Crash in style at the Bank Hotel, and be sure to visit the Royal Palace, walk through Gamla Stan — the city's old town — and head to the Vasa Museum, which houses a fully intact wooden warship which sank in 1628. Skol!
---
Recommended
Suggested for you