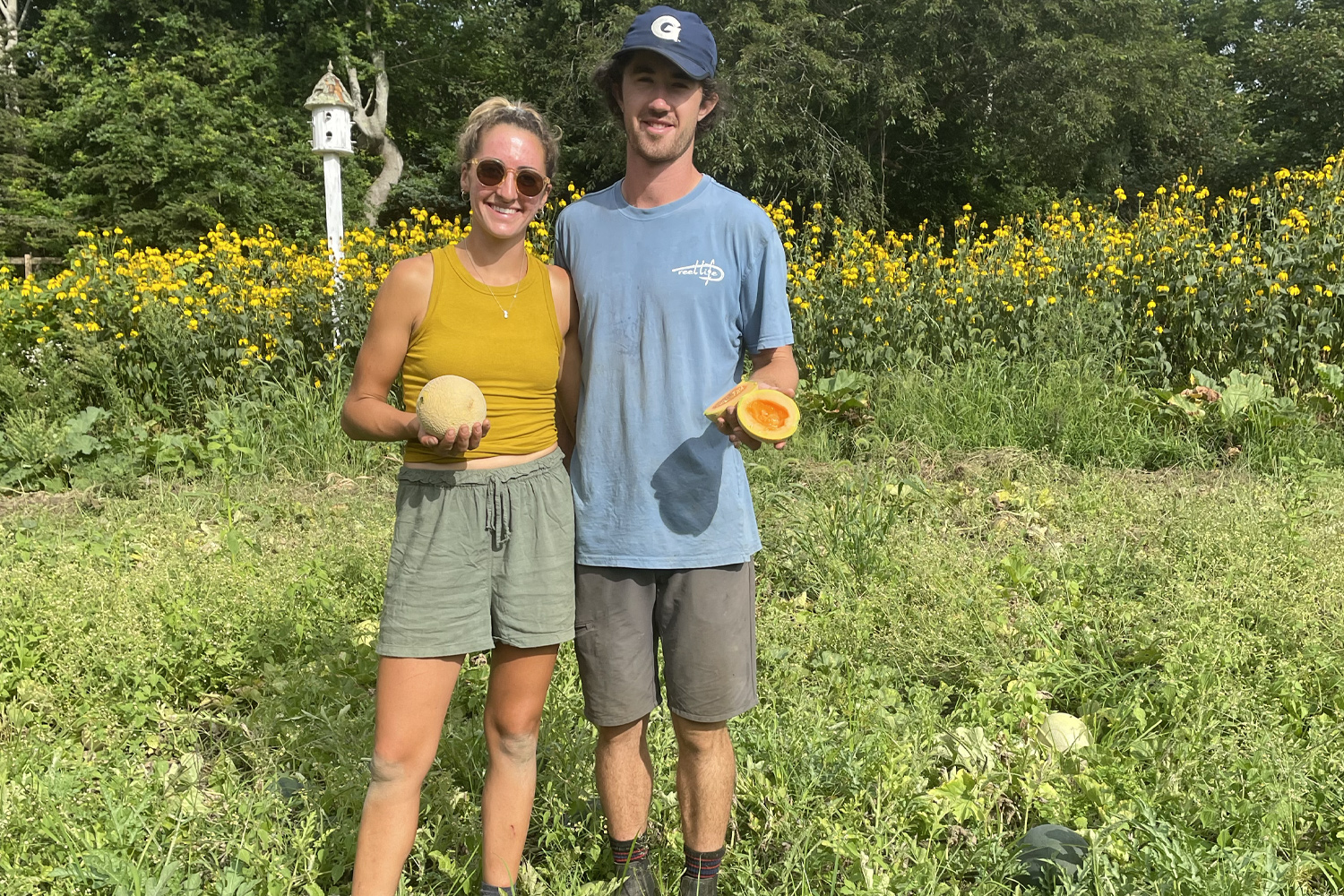 Start a Summer Garden — Anywhere
East Hampton farmer Andie Fortier tells you how you can grow a garden, whether you've got acres or just a windowsill.
April 4, 2023 2:10 am
My name is Andie Fortier. My partner James Burke and I are farmers and gardeners in East Hampton, NY. We own a two-acre farm called Sand and Soil Farm where we grow mixed vegetables and flowers for local markets and chefs. We're also the farmers-in-residence at the Nick and Toni's restaurant garden, where we work with the chef to grow specialty produce and fruit that goes directly to the restaurant kitchen. Lastly — and why we're here today in Wondercade — we're also the caretakers of private residential gardens of all different sizes. And we're here to give you some tips to get your own garden growing.
When it comes to a garden (and the bedroom, but that's a different story), size doesn't matter. The core principles of gardening are the same. We're going to share some things we've learned along the way to get you started, no matter the size of your plot — or even if you have no plot at all!
But first, a little evangelizing: Gardening at any level is extremely rewarding. It's a great way to be in touch with nature, and nothing beats the unique satisfaction of growing your own food. Trust us.
---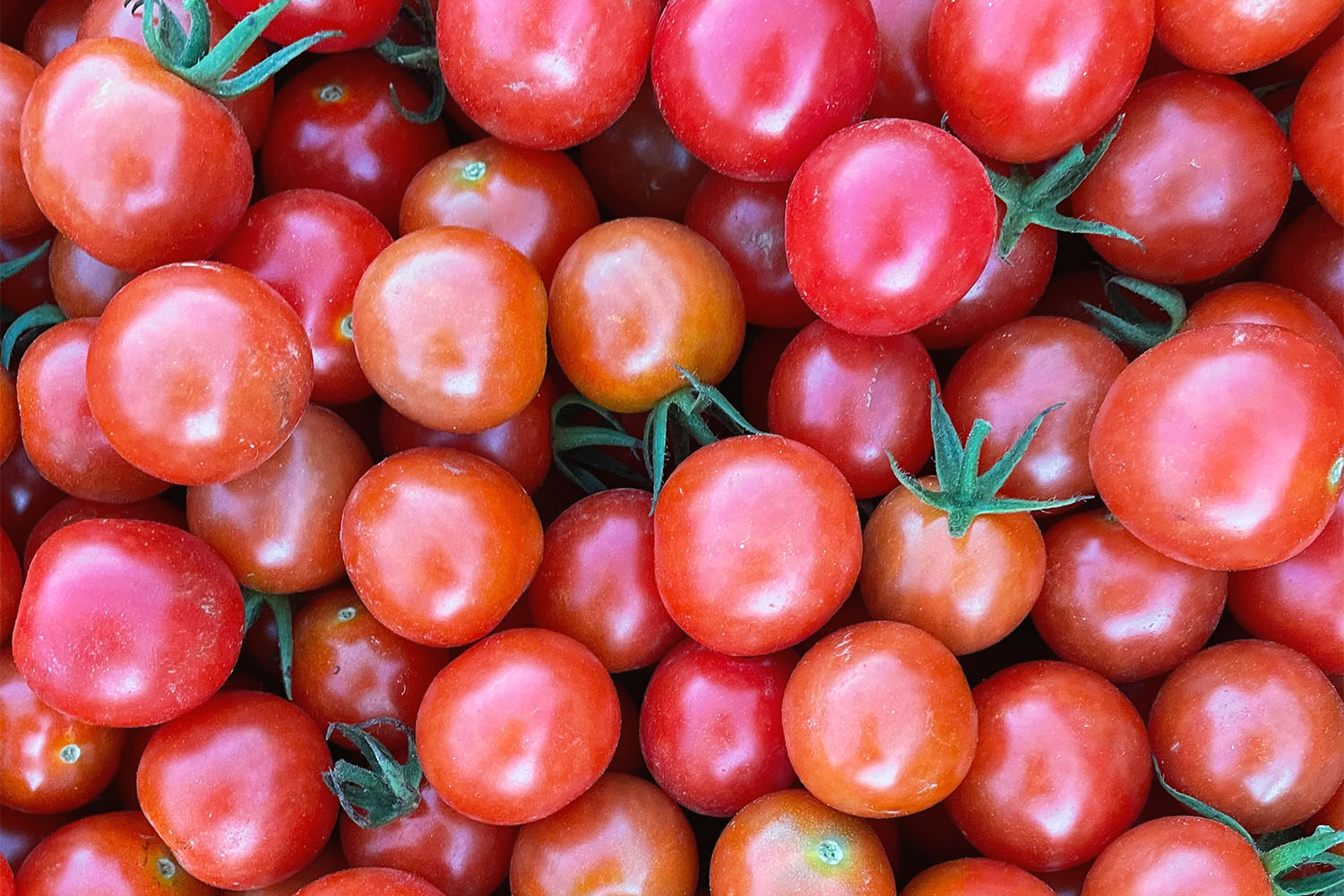 RULE NO. 1: WAIT OUT THE FROST
While spring may have sprung where you are, it's important to know the last expected frost date in your region before you do any planting outside. Frost will kill young plants. Consult a plant hardiness zone map to get those answers. Even if you've got a few more weeks before your last frost, there's plenty you can do inside to get a jump-start on your planting.
RULE NO. 2: BE AN INSIDER
Many seeds do not need light to germinate; they just need warmth and moisture. So if you have the space, start in small pots or individual cell trays inside your house. Just make sure that as soon as you see signs of sprouts, get those vessels to a sunny spot. If you live in an urban environment where light is more fleeting, consider moving your seedlings to different windows during the day to optimize exposure to the sun as it moves westward, or if it's warm enough outside, move them to a deck — or even a fire escape — during the daytime to get some extra rays.
RULE NO. 3: LET THERE BE LIGHT. AND WATER.
There are two ingredients to ALL gardening (and farming): sunlight and water. We'll assume you have access to the latter — and we'll remind you to treat it as a precious commodity: Check your hoses, sprinklers and all other irrigation gear regularly for cracks and leaks. As for the former, sunlight, take some time to know what you're dealing with. Full sun? Indirect light? Shade? Study your surroundings and put your indoor pots, patio planters or in-ground garden in the sunniest spot(s) possible.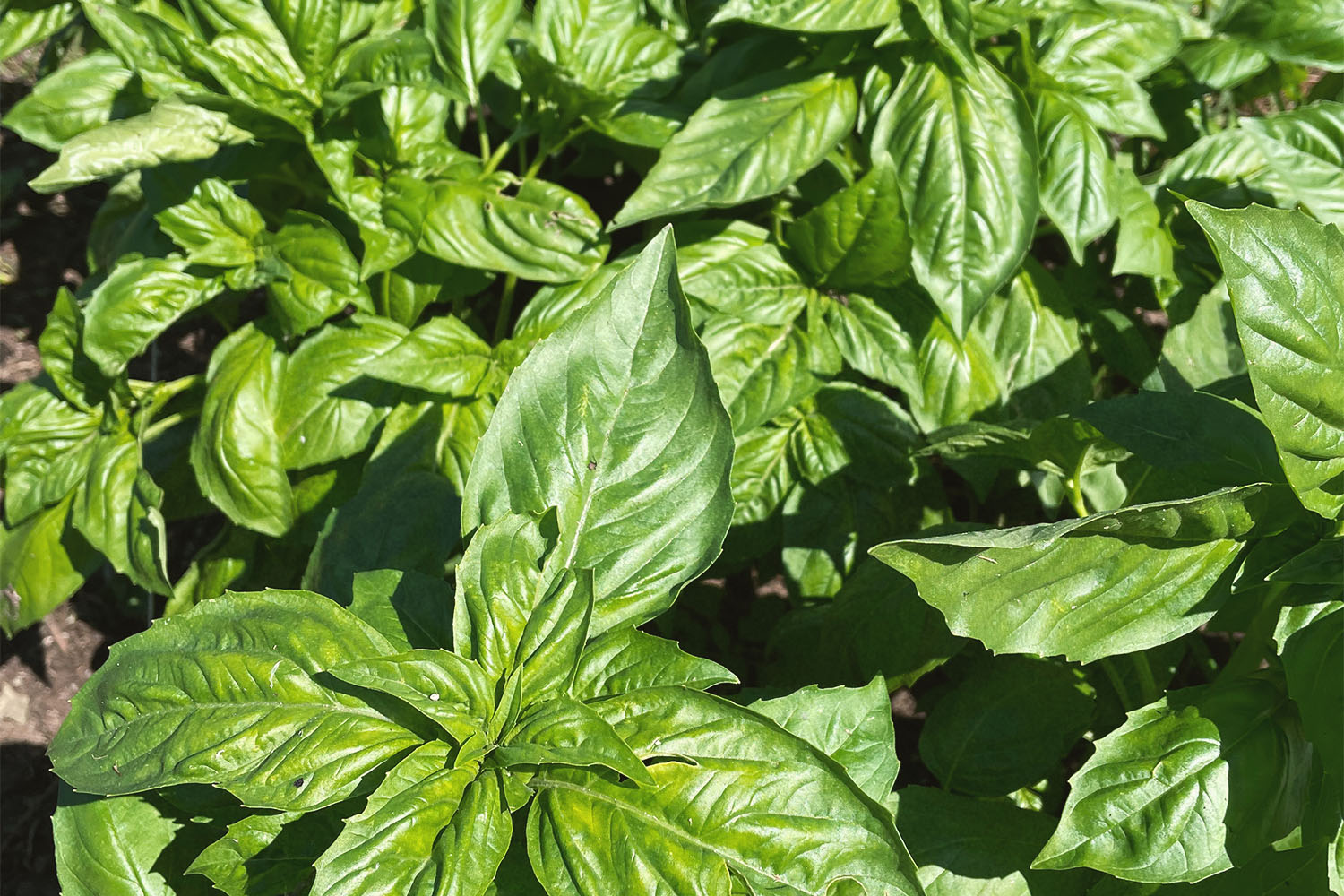 ---
PLANTING TIPS
FOR THE WINDOWSILL GARDENER
I lived in New York City for a couple of years. And even in that concrete jungle, where direct sun is rare, I was able to maintain a small windowsill herb garden. Why herbs? Well, they're arguably the easiest thing to grow (other than succulents), and they offer the taste of home-grown freshness in your cooking. (And cocktail-making!) Basil, rosemary, mint, chives and oregano will do fine in medium sun, and straight up thrive in full sun. To get started, pick up a few pots and simple potting soil at your neighborhood shop or farmers' market. You won't have to water much; just keep the soil consistently moist. Make sure your pots have a hole in the bottom — those holes provide easy drainage and help prevent overwatering. Fun fact: Even out here in the country, with acres of gardens, I still maintain a kitchen windowsill herb garden.
FOR THE DECK/TERRACE GARDENER
If you have a little bit more space to play with, like an outdoor deck or terrace, you can grow the size of your garden. Again, you want holes in the bottom of your pots. And buy them bigger than you think you might need — the more space for a plant's roots to grow, the better. Potting soil and some fertilizer — organic, if you can score some — round out your starter kit.
As for your plantings, the same essential herbs we listed above work great outdoors, but you can also expand into vegetables! When working in the (relatively) small space of a deck or terrace it's important to opt for high-yield crops. Things like cherry tomatoes, shishito peppers, baby salad greens and cucumbers have a great amount of production for a small space. When harvesting baby salad greens, like arugula, you can cut them multiple times and enjoy many harvests over a season.
FOR THE BACKYARD GARDENER
Finally, there's the gardener with lots of land for in-ground planting. Before you put a shovel into the ground, put a plan together. Analyze the sunlight. Think long-term. For example, if you plan on gardening for multiple years in the same location, it's important to rotate where you put each crop to prevent the spread of disease and ensure a nutrient-rich soil.
Okay. You've picked your spot. Or maybe you've already got a garden and want to get it ready for the new season. Either way, your first step is the same: Ensure your soil is healthy by adding some compost. You can get compost at the garden store, or better yet, make your own. Next step: fertilize. A light dusting of fertilizer such as organic chicken manure can be added before each new spring planting. Lastly, loosen your soil with a fork. A light loosening before planting aerates the soil and mitigates compaction, which isn't good for any crop.
In a larger garden you can grow vegetables and even some perennial crops and fruits like asparagus, carrots, rhubarb, blackberries and raspberries — each of which thrives over most of the country (save super arid desert regions and the very highest latitudes and altitudes).
As for flowers, dahlias, peonies, rudbeckia, zinnias, cosmos and sunflowers are a fun addition to any garden. And like the veggies mentioned above, they're hardy enough to be planted almost anywhere in the U.S. For a full and colorful bloom every year, try planting perennials like lupine for spring blooms, delphinium for summer and chrysanthemums for fall. We also love planting native wildflowers — like butterfly weed and goldenrod — as they're a great way to encourage pollinators to visit your garden.
P.S.: CHAT UP THE LOCALS!
If you have questions — and you will — you can always ask your local agricultural extension. They'll have tips and resources specific to your region. Or just ask a farmer at your local farmers' market! James and I love chatting with folks about their gardens. Lastly, no matter what size your garden is, trust your instincts, don't stress the details and be sure to share your space with friends and family.
---