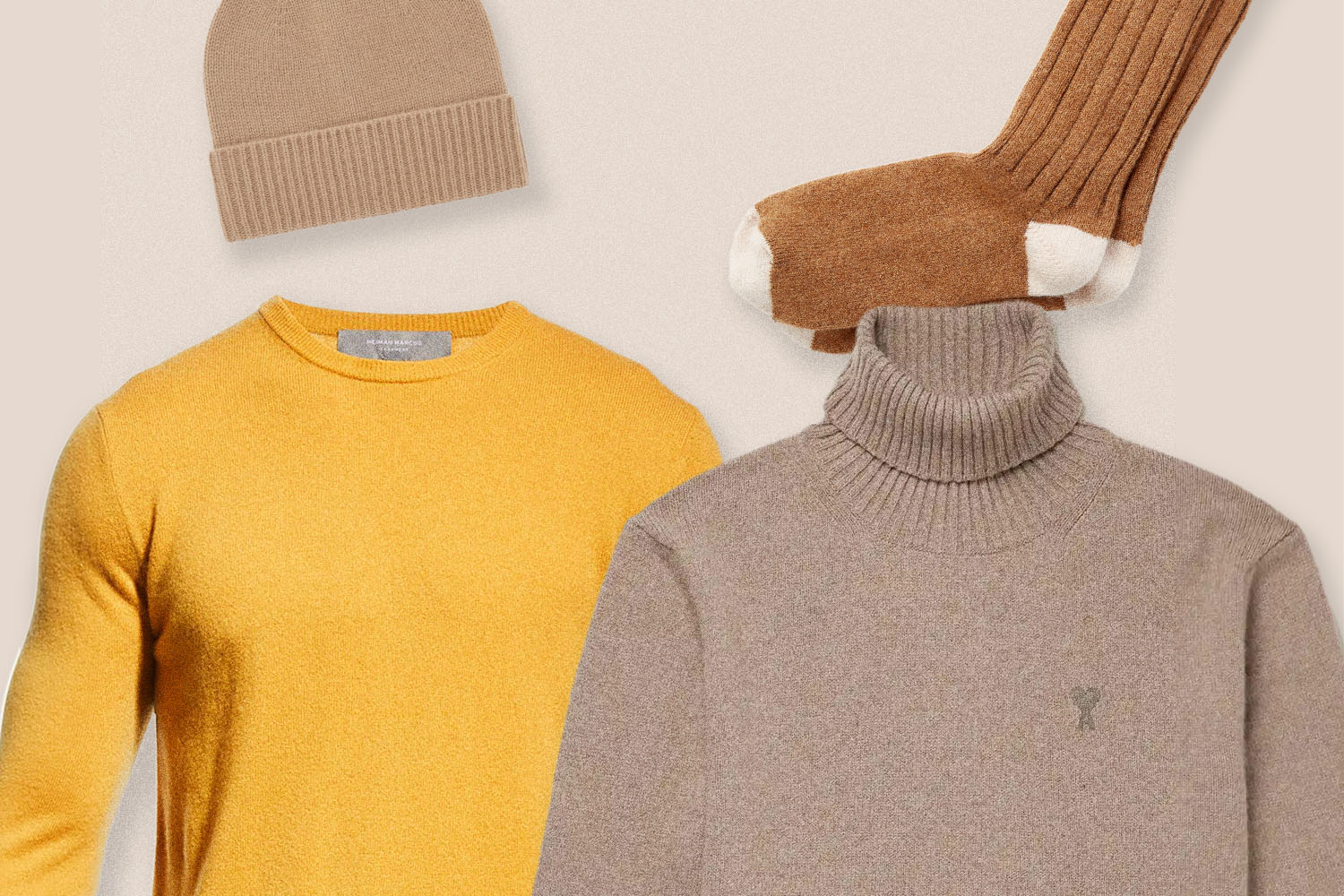 A Crash Course in Cashmere
Sam Spector, Neil Patrick Harris's personal stylist, with recommendations to keep cozy
February 9, 2023 1:00 am
Hi, Wondercaders. I'm Sam Spector, Neil's stylist, here to share a little fashion advice.
Let me start with a backstory.
One day not too long ago, I had an epiphany that I was finally an adult. It wasn't about filing my taxes or even getting married (I love you, Glenn!). Rather, it was a decision that from that day hence, all of my sweaters would be cashmere.
Humans have been using cashmere for thousands of years. Derived from the soft hairs of a goat native to the Himalayas, it positively exudes luxury, and can be made into a variety of apparel and accessories. But it can also be … inscrutable. Have you ever wondered whether expensive cashmere is worth splurging on, or whether a heavily discounted price is too good to be true? Allow me to offer some insight.
For a good starter piece, it's tough to beat a sweater from Uniqlo. The $100 price point might raise some "how can cashmere be so affordable?" eyebrows, but according to the brand's R&D department, the company sources their cashmere from the same place as some of the more expensive brands. While other factors lead to the quality of a finished piece, it does make you wonder if paying $1,000 (if not more) for a Loro Piana sweater is actually worth it.
My personal opinion about luxury pieces and price tags comes down to a single word: quality. Are you getting something truly special? Is it gorgeous and well crafted? Will it last a long time — both from a durability and wearability factor? Do you love it? If so, then go for it! A few expensive pieces are great if you can afford them, and mixing and matching them with more affordable options to achieve the look you're going for is the way to go.
Lastly, let me leave you with a pro tip. When it comes to cleaning your cashmere, despite most labels saying "dry-clean only," experts insist that it's best to hand wash. In a clean sink, use lukewarm water and a gentle detergent, and turn your pieces inside out as you gently wash. Then lie flat on a towel to dry. I know this sounds a bit intimidating … I feel a little shock of terror every time I submerge my garments into the kitchen sink, but the method works, and all of my cashmere pieces — some more than 10 years old — look and feel great.
Here are a few of my favorite (cashmere) things.
---
Uniqlo Cashmere Knitted Beanie | $29.90
There is nothing worse than an itchy hat on a day that you absolutely need to wear one.
Wills Cashmere Socks | $49
Is $50 is expensive for a pair of socks? Obviously. But it's more than reasonable for an unexpected, luxe gift for anyone on your shopping list (including yourself).
Neiman Marcus Cashmere Sweater | $225 ($100 off!)
With its dense — and thus, warm — weave, this is a great buy.
Ami Paris Recycled Cashmere Rollneck Sweater | $645
Ami is a hot brand of the moment and the turtleneck is back, so it's natural to marry the two into a luxe cashmere garment.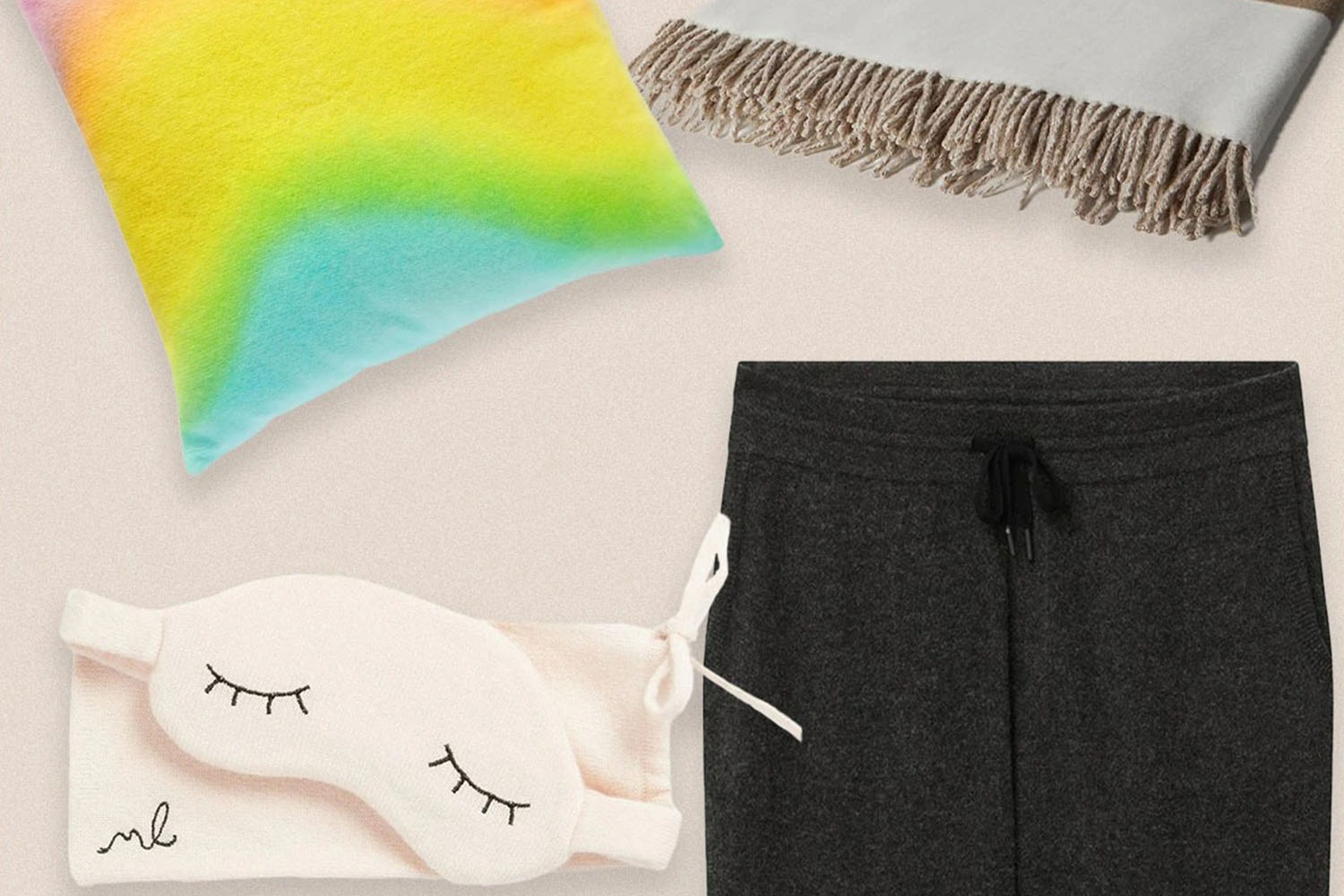 The Elder Statesman Tie-Dyed Cashmere Throw Pillow | $995
I love everything from The Elder Statesman. Their sweaters are luxurious and extraordinarily soft — resting your head on this pillow would be like sleeping on a cloud.
Naadam Cashmere Sweatpants | $195
Who wouldn't want to lounge around the home or enjoy a long-haul flight in a cashmere sweatpant?
Morgan Lane Sleepy Lids Cashmere Mask Set | $198
For the ladies or the gents, why not have some fun with your cashmere?
Brunello Cucinelli Double Cashmere Throw | $1,595
As I noted earlier, my approach on splurge items is simple: Spend your hard-earned money on pieces that you use frequently and last a lifetime. I bought this throw years ago and it remains one of my favorite purchases ever! It's so soft and so comfortable and so worth it.
---