Decoding Wedding Dress Codes
You've heard of "Black tie", but what about "island chic" or "Italian cocktail"?
May 23, 2023 2:44 pm
I'm not sure about you, but over the past few months, I've been drowning in summer wedding invitations. They started coming in January, and they haven't stopped. My poor mailman, his sack is so heavy. Also, he brings me a lot of mail. Yeah, I did.

For those, like me and David, who'll be attending a bevy of weddings over the next few months, I will help you solve the problem of deciphering all those cryptic dress codes on the invites. -NPH
---
All those many wedding invitations David and I have received have proven a few things.
We must be old.
In today's digital age, an invite's paper stock and design is more important than ever. (Also, calligraphy is dope.)
Happy couples are getting crazy creative on their wedding dress codes. Stress on crazy. Allow me to explain….
A "Black tie" dress code I get. And trust me, I look fab in a tux. I can even tie my own bow tie. Sort of. And at this point, "semi-formal" is familiar enough. Easy to understand and to pull off with aplomb.
But what is "island chic"? What island are we talking about? And whose version of chic? I've seen Instagram influencers dressed to the nines as they use their selfie sticks (groan) to get the perfect photo of themselves in front of a Mykynos sunset (rest assured, I silently judged them all). But I've also seen Greek fishermen who look amazing in their Zorba-esque getups. (Maybe it's the strong hands and knotted ropes they carry? Mmmm.) Are we talking Hawaiian Aloha shirts? A Balinese sarong? A cute Speedo and some body oil a la Fire Island?
But that's not even the most puzzling dress code I've encountered. David and I scored an invite that asked for "Italian cocktail" attire. The wedding is not in Italy. As far as I know, neither of the betrothed are Italian. The bride swore off carbs years ago and hasn't eaten pasta since 2014. My favorite Italian cocktail is a Negroni…does that mean I dress in all red with an orange hat?
To help decipher these daring (doltish?) dress codes, I've enlisted the help of Sam Spector. Sam's a dear friend and a brilliant stylist — think of him as the guy who helps me get dressed, though not in a home healthcare worker kind of way. If you've been a subscriber for a while, you'll remember him writing our Spring Style Guide a few issues ago.
NEIL PATRICK HARRIS: Hi Sam.
SAM SPECTOR: Hi Neil!
NPH: Okay, help us out here. Can you please offer our male readers — and those who prefer wearing traditionally "male" clothes — some tips on how to nail all these newfangled dress codes? And affordable recommendations to pull them off?
SS: I'd love to help! Seriously, I get this call several times a year — everyone has trouble interpreting these crazy dress codes. I wish couples would make their wedding dress codes as easy to understand as possible!
NPH: I'm half expecting to see "plainclothes cop" on an invitation. Here's the first one I don't really get: "Island chic."
SS: This usually refers to the destination where the wedding is taking place, so do your research on Pinterest or by Googling the location with the word "fashion" added on, and you'll get great inspo. If the wedding venue is in farm country and the dress code still says "Island chic," well then we're talking more of a costume party at this point. In general, a Hawaiian shirt screams island. But you could also pull off a foolproof, posh Caribbean island look with an off-white trouser and a linen button down (I love a grand-dad collar) or cotton polo.
NPH: I can almost taste the rum punch, hear the steel drums and smell the weed.
SS: Light that spliff!
NPH: Only where it's legal, pal. Okay, here's another dress code: "Italian cocktail."
SS: For "Italian cocktail," think Stanley Tucci in Searching for Italy. A pair of perfect cotton trousers with a linen shirt and a great blazer. Essentially it's a little more elevated than the island chic I just described.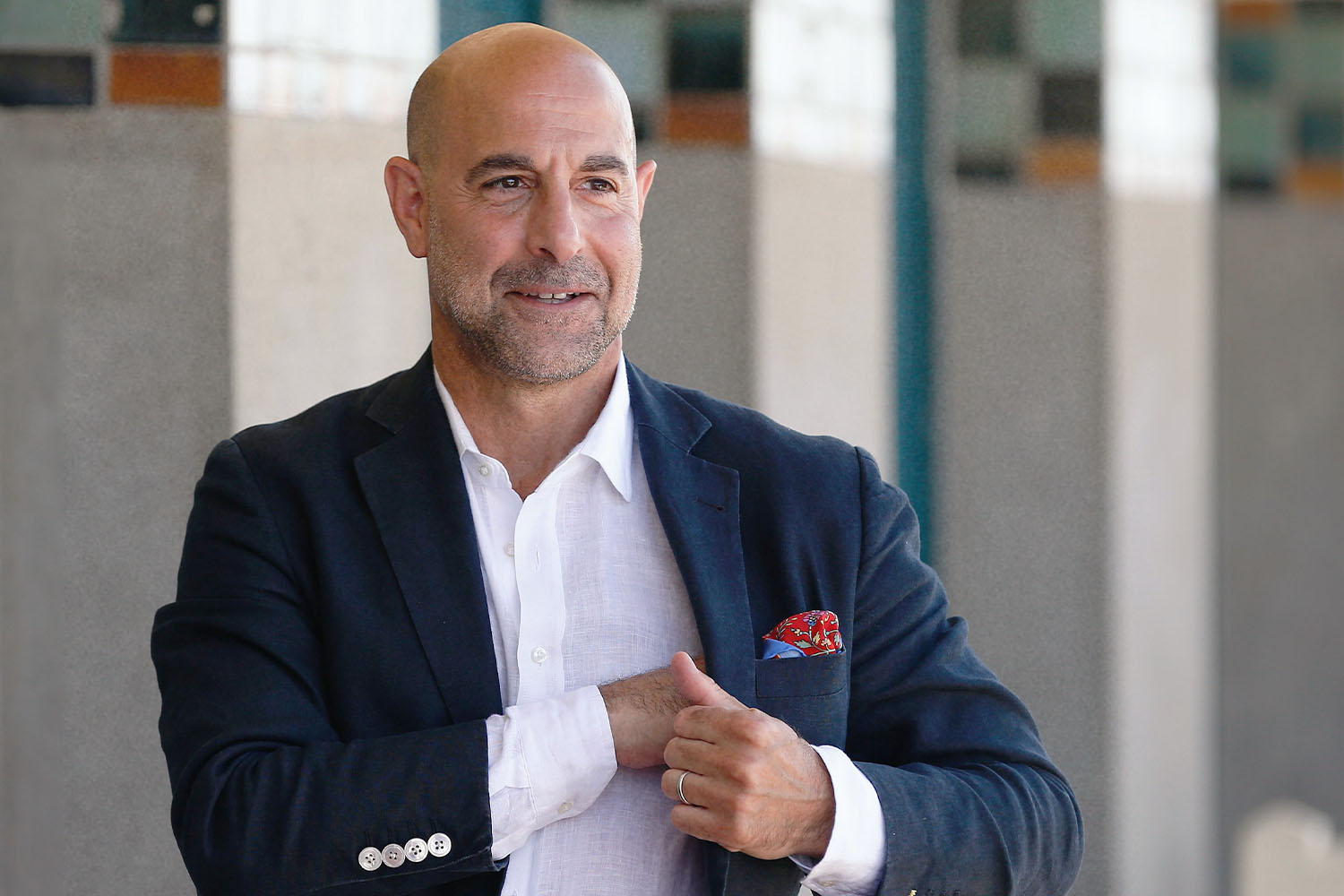 NPH: Molto Bene! You're a treasure, Sam. One last question: I've got a gorgeous, simple black suit. I've worn it to black tie events, semi-formal events, even casual functions. In my opinion, it's the most versatile piece in a man's wardrobe…you can dress it up, dress it down… Can you recommend a not-too-expensive suit that fits (get it?!) the bill, and how to style it so that it works for any number of occasions?
SS: Honey, I know what's in your closet, I got you mostly everything in it! I love the J. Crew Ludlow suit for the best-fitting, most-affordable black suit. Honestly, you can't go wrong with the Ludlow suit in any color or fabric.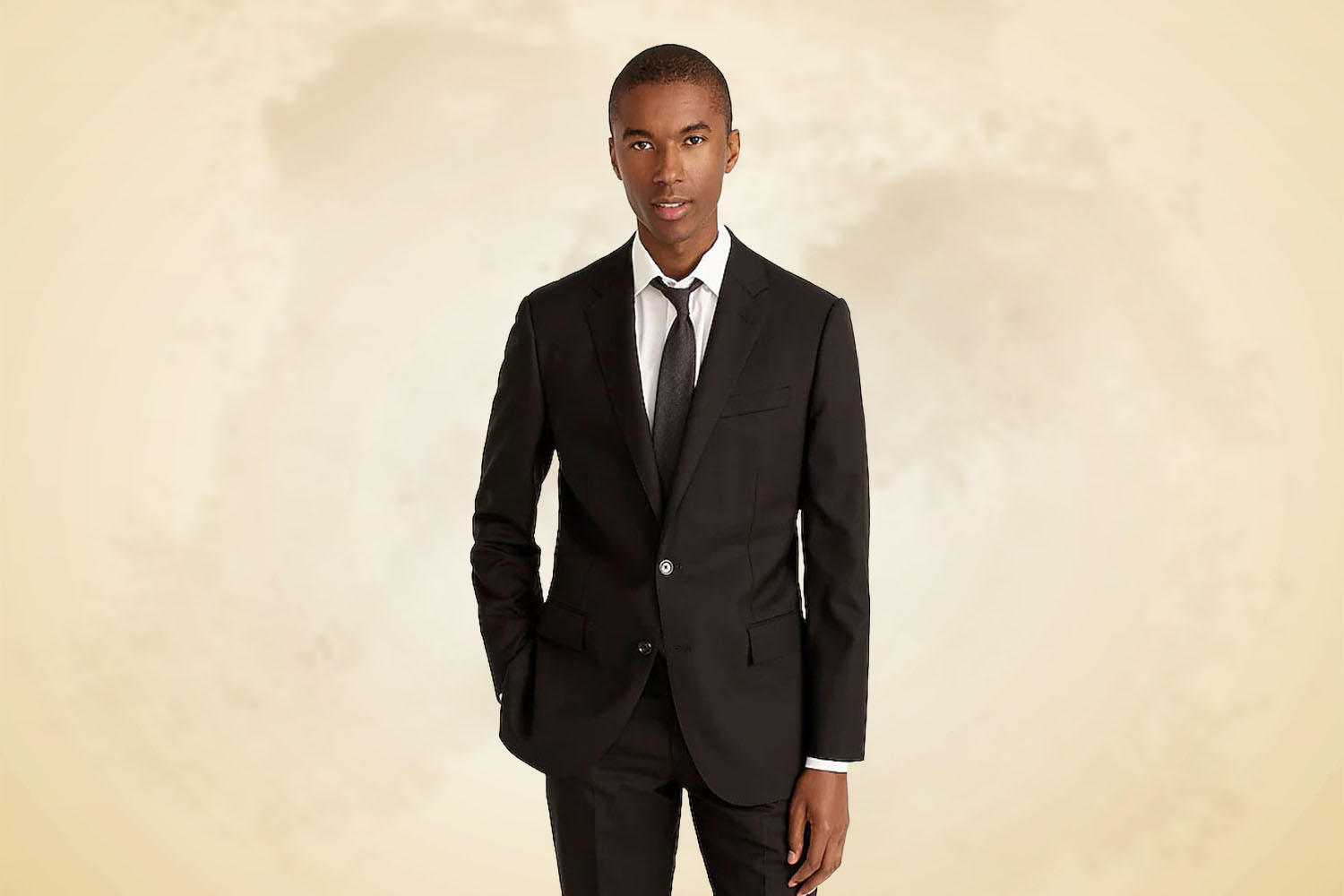 A black suit is a staple for any man's wardrobe because it can be styled so many different ways. You can dress it up for a black tie or semi-formal affair with a crisp white button down shirt and a black knit tie (an outfit I literally wore last weekend for a Bar Mitzvah). Dress it down slightly with a chambray shirt and a navy knit tie. For a casual event, you can skip the tie altogether and wear a knit polo — this is a fresh look for "Italian cocktail," by the way – or even a high-end tee from Asket, a Swedish brand that makes elevated basics.
NPH: Sam, you saved the day again. Now get back to refilling my closet!
---
Recommended
Suggested for you