The NPH Guide to NYC
Neil shares his go-to gems for gallivanting around Gotham
May 18, 2023 2:52 pm
I've lived in New York for over 20 years. And I'm still digging up incredible, magical finds: secret speakeasies, clandestine cafés, boutiques, eateries, museums and more; ones both time-treasured and brand-new that are sprouting up all the time. NYC is curious, though. Because while it's one of the most visited places on Earth, many folks either miss a bunch of cool stuff, or spend most of their time in Midtown, only doing the touristy stuff. Luckily for you, just like the Mercury Seven astronauts, I've got the RIGHT stuff. Behold: a handful of handpicked-by-Harris recs of my favorite places in my favorite city. If you're in New York and go anywhere on this list, snap a selfie, post it and be sure to tag @wondercade!
---
Picking a favorite NYC slice joint is like picking between your children. Near impossible…but not impossible. (I kid, kids! Or do I? Hmm…let's see what you two do for Father's Day…) Luckily, New York has so many great pizza places, you're sure to find a gem in any neighborhood, but if I had to pick — and, hey, that's what we're doing with today's newsletter — I'd roll with Joe's, a Greenwich Village institution that's been slingin' slices since 1975. The OG is near the corner of Bleecker and Carmine Streets (still owned by Joe Pozzuoli, the founder and original owner hailing from Naples), and their pizza is incredible.
Favorite Upscale Restaurant: Sushi Noz
New York's brimming with world-class, Michelin-starred, book-as-far-in-advance-as-possible restaurants that A) have transformed the culinary landscape, and B) will elevate your "special occasion" into a "possibly life-altering revelation" that'll spoil your taste buds for life. David and I love Eleven Madison Park and Per Se, but if Japanese is your jam, zero in on Sushi Noz: sip some sake and go loony for uni sitting at a cozy counter made of 200-year-old wood. Let Hokkaido-born Chef Noz regale you with the restaurant's signature Edomae-style menu; the ~2.5-hour experience will include 5-6 seasonal appetizers and an additional 12-14 courses of the freshest fish and vegetables you'll find. Settle in…and enjoy.
Favorite Upscale Cocktail Bar: Manhatta
Perched on the 60th floor of 28 Liberty Street in the Financial District, Manhatta offers some of the best cocktails in the city and an amazing food menu. Combine all that with floor-to-ceiling windows looking uptown and downtown, and you have a truly "only in New York" experience. I recommend trying to get seating in the newly opened Bay Room, which boasts sleek design, comfy seating and a jaw-dropping view of the NYC harbor.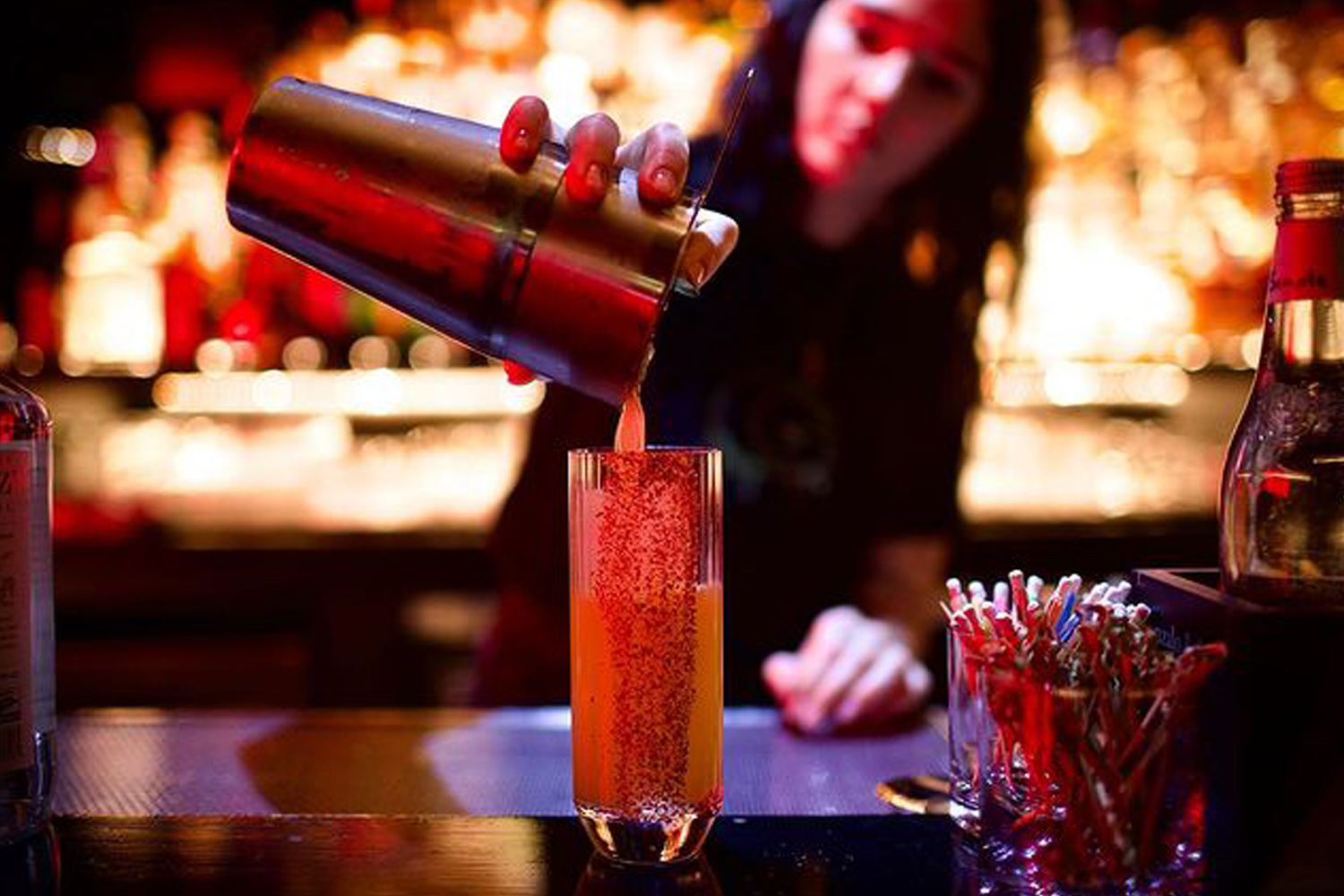 From the highest of highs to the subterranean subway, Nothing Really Matters plays host to delicious cocktails and a retro aesthetic inside the 50th Street station. That's right…it's IN the subway station; nightlife in such close proximity to the platform is rare in NYC. The name may evoke despair, but the drinks and vibes do anything but: Showcasing creations that highlight the creativity of New York cocktail culture, this hidden gem is a must-visit. Bonus? The train is a short stumble away…should you enjoy yourself just a little too much.
This spot pulls the best pint of Guinness in town, has delicious food (try the corned beef taco and brown bread slathered with Kerrygold butter) and live Irish music every week. Sláinte!
I love curios. Delightful trinkets, collectibles and statement pieces fill my homes, and this lovely little shop on West 22nd Street is where I found many of them. Think sculptures, barware, gorgeous old boxes, trays, vases, lighters, jewelry…. I love this vintage Hermès desktop magnifier, and this wine-bottle caddy shaped like a camel. There's also stuff for more ambitious collectors, like this Japanese wood carving of a skull. Wanna turn your home into a museum? Hit this place up, stat.
Favorite Menswear Shop: Ron Dorff
My work — the acting, not the newsletter writing — often requires me to dress up. Awards shows, red carpets and whatnot. (I know, I know, life is hard.) But in my regular day-to-day life, I keep things more casual: tees, loungewear, activewear. And for elevated casual, there's no better purveyor than Ron Dorff. The French label's NYC flagship is smack in the middle of SoHo, and I shop there (too) often. Love.
I mean. Look. The name of this place should sell itself. And in case you're wondering, yes, there is pornography here, you dirty dog. But the Museum of Sex — aka MoSex — is about so much more than being titillated. It's about being educated! (And I love an education of titillation. Just read my interview from earlier this year with the brilliant sex and relationship therapist Esther Perel.) Currently on display: an exhibit of 15,000 medical and sexual artifacts from around the world (like an early vibrator from Great Britain), a lotus shoe worn by a woman in China and a Braille edition of Playboy. Also: an all-pink wonderland from artist Portia Munson — a bedroom absolutely brimming with lingerie, suggestive dolls and "crotch-clenching nutcrackers." It'll all leave you wanting MoSex…if you know what I mean.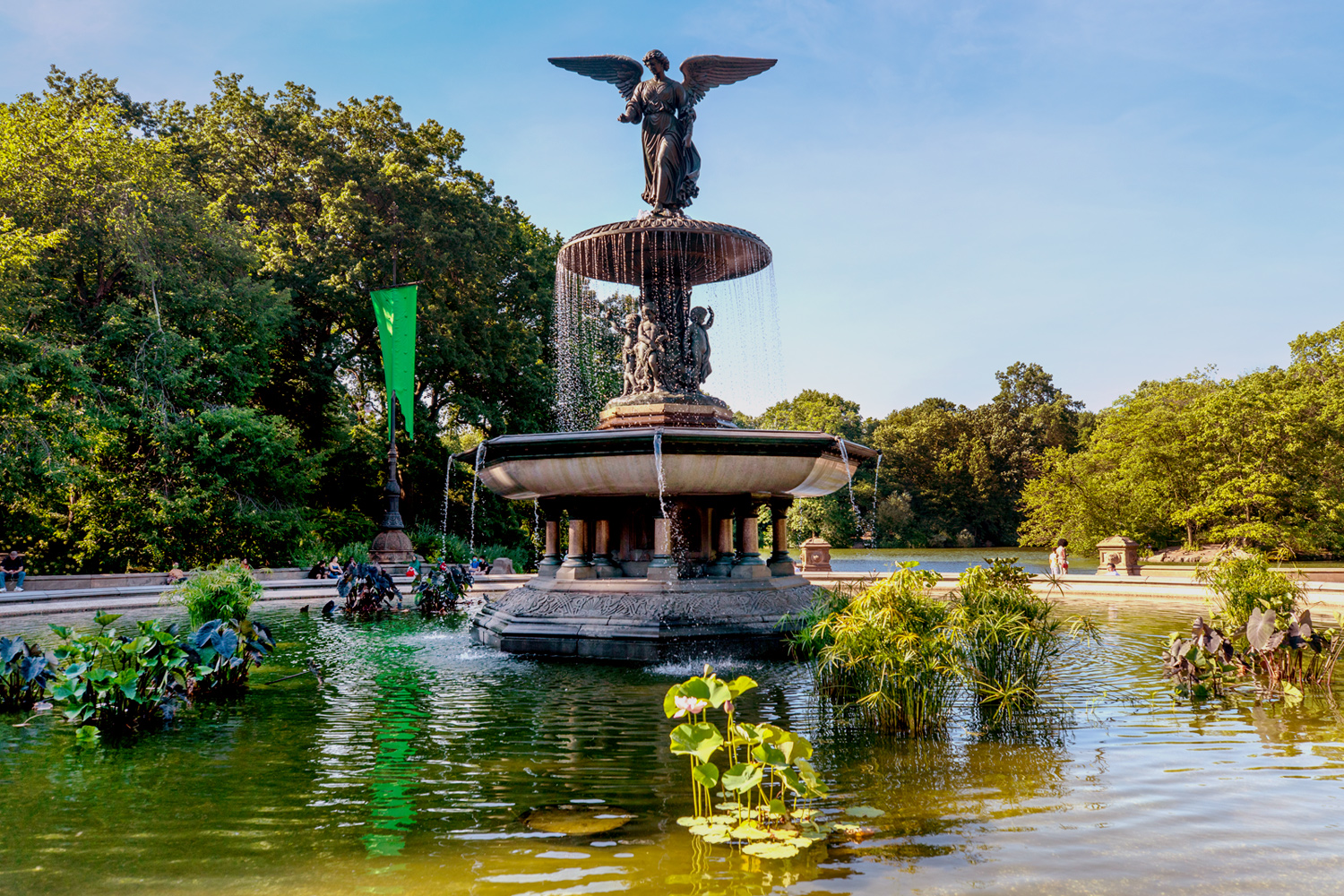 Favorite Place for a Romantic Stroll: Central Park
Eye. Con. Icc. That's what Central Park is. (It also kinda sounds like I just muttered an incantation. Never mind that. Unless I actually did turn you into a frog. In which case, oopsies/apologies.) Central Park is a sprawling, constantly evolving, organic entity…I mean, literally: It's a nature-filled park. But it's also one of those places where even longtime New Yorkers, like me, find something new each visit. Central Park is perfect for a romantic stroll, especially through the wildflower-filled Shakespeare Garden, or the Ramble. I've also had the pleasure of working with Central Park Conservancy, who have an amazing digital guide (that features yours truly), so I feel super passionate about preserving the many treasures scattered about the 843 acres. Enjoy.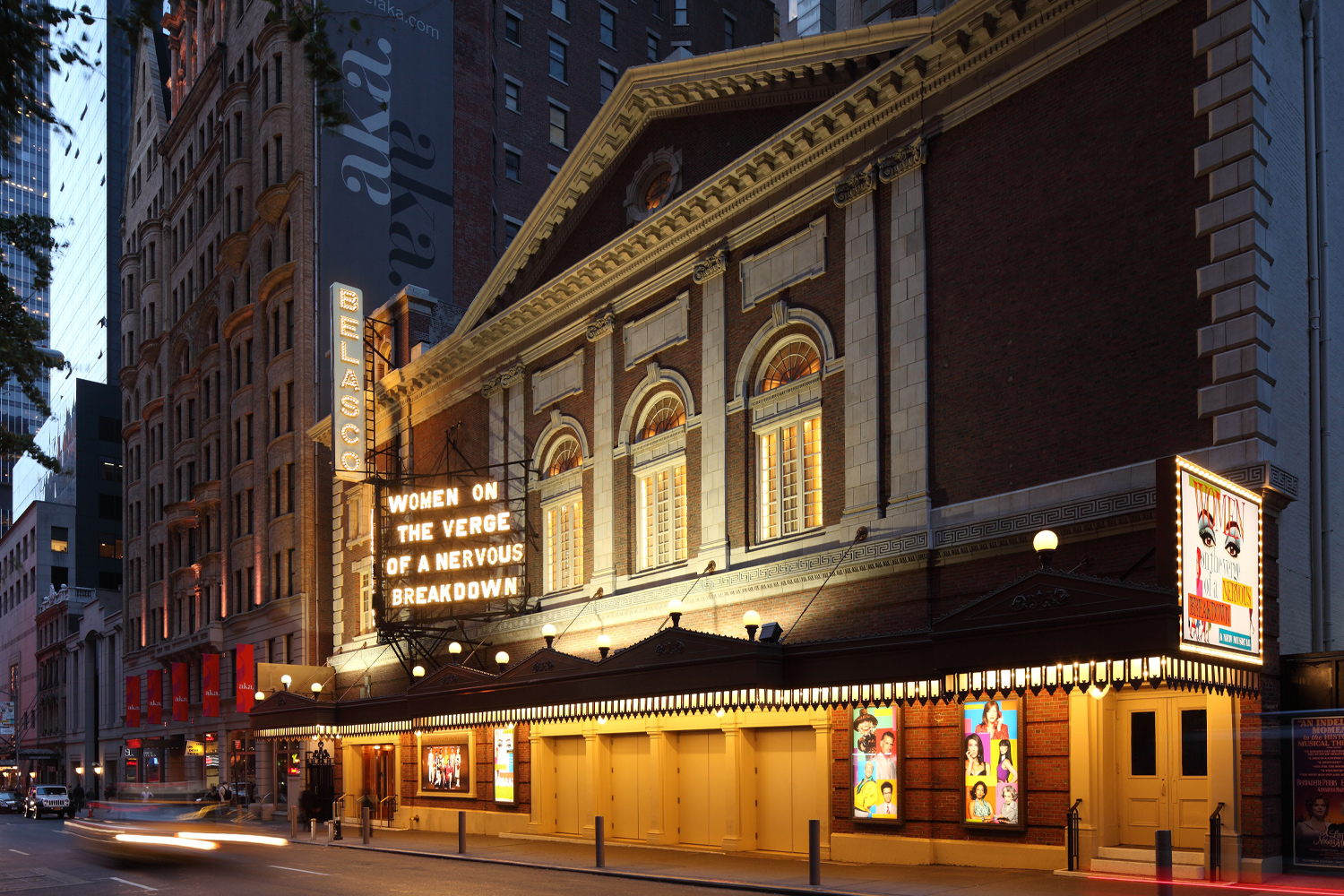 I love all theatre. And all theaters. (It's -re for the art and -er for the physical spaces, FYI, K?) But my very most loved theater is the Belasco, on the corner of 44th and 6th — after all, it's the place I called home while I was starring in the original Broadway run of Hedwig and the Angry Inch in 2014. So I've got a soft spot for it (so does Hedwig, but in another way). Its beautiful brick facade has been a Theatre District mainstay since 1907; its neo-Georgian interior is simply gorgeous, what with its gilded columns, and stained glass galore. David Belasco, the original owner, wanted the auditorium to feel like a living room, which increased the intimacy between the actors and the audience. Legend has it Belasco's apartment still exists somewhere within, and his ghost haunts the venue…I mean, honestly, I can see why. Place is A+++ eye candy and haunting material, tbh.
Recommended
Suggested for you