Neil's Guide to London!
Explore the UK capital with tips straight from NPH.
April 4, 2023 2:45 am
An admission (enthusiastic declaration?): I'm a full-fledged Anglophile. A London lover. I absolutely, unequivocally and passionately ADORE this town. The people. The history. The architecture, a gorgeous mix of old and new. The cuisine — don't believe the old jokes; the cooking here is as adventurous and delicious as it comes. The shopping. The pubs. The parks. The museums and galleries. The THEATRE. The superfluous "U"s (a true favourite).
I even find London's one notorious downside to be wonderfully charming: the city's labyrinthine streets. (It's called a grid system, Brits, look it up. And don't give me that "this city was settled 2,000 years before the invention of the automobile" guff, you've got no one to blame but yourselves for being shortsighted!) Getting lost on a long walk here is pure joy, filled with discoveries of people, places and things you won't find in any guidebook. And won't ever forget.
Here are a few of the things I've enjoyed experiencing over the past few days.
---
It's fitting that the building housing my favorite London hotel and restaurant spent the first 100 years of its existence as a fire station, because simply everything here is, as the kids would say, "fire." It also spent some time as an exhibition space for artists, so I love to come here knowing the room I'm standing in has held all three of my favorite things in this world: incredible meals, beautiful art and firemen. Each room has finishes that are impeccable, smart, chic. And throughout the property there's a proprietary smell that I can't quite place, but totally covet. Yes, it can admittedly be a little tough to get a reservation, but keep trying, it's so worth it!
Two things you should know about The National Gallery: 1) It has one of the finest collections of art anywhere in the world and 2) it's free to get in. How is this a thing? I do not know, but I am very glad it is. Walking through the multiple floors of modern architectural hallways is a truly inspiring experience, and one that will have you exclaiming "hey, I know that painting!" roughly every eight seconds. Michelangelo, Botticelli, da Vinci, Cézanne, van Gogh, Rembrandt, Velázquez, Turner…they're all here and you should be too.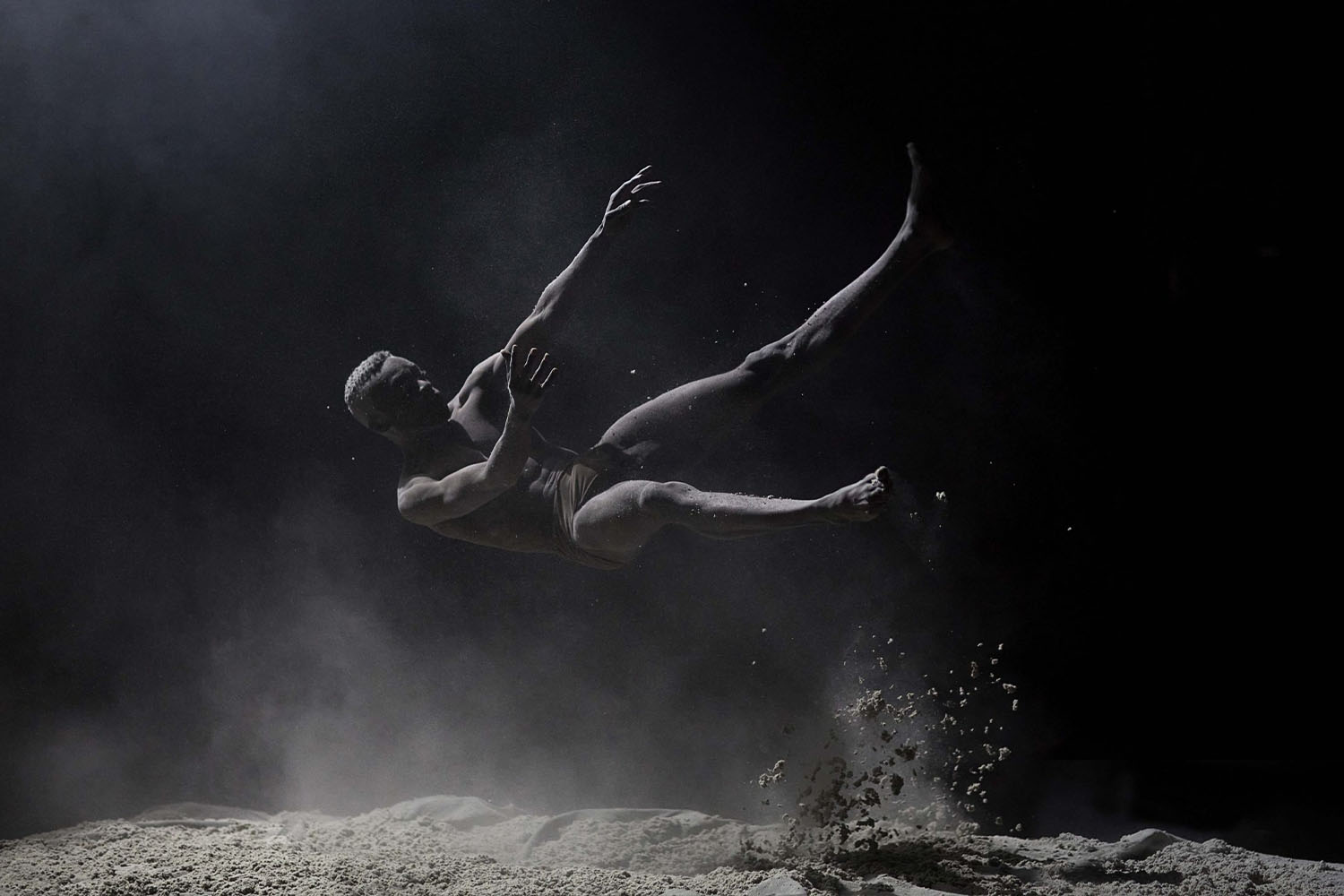 I just got to experience this massive, brand new immersive experience from the creators of Sleep No More (discussed at length in our Immersive Theatre issue a few months ago) and wow, it doesn't disappoint. Guests don masks and freely wander two enormous warehouses, witnessing the fall of Troy and Greece, while observing and engaging with Archimedes, Hecuba and almost 30 other exquisite performers. It's historic, mysterious, hypnotic, epic, wildly ambitious and utterly unique. I watched a king get murdered while naked, taking a shower — his wife laughing beside him, hands bloodied. I was not 10 feet away, could smell the moisture, feel the betrayal. Theatrical imagery I'll never forget. Brilliant.
My love of escape rooms is quite well-documented in these weekly newsletters. I'm obsessed. I mean, a mix of role playing and immersive problem-solving? All day, all the time. One of my current favorites has been lovingly crafted by the minds behind the hit BBC show, and features new material recorded by the cast themselves. Drinking some cocktails while Benedict Cumberbatch barks orders at you in his icy British accent = SWOON.
Kids' Theatre
There are so many great theaters dedicated to truly magical kids' shows that I'm gonna have to make this entry more of a list. Try out the Polka Theatre in Wimbledon for some genuinely enchanting puppetry in their adaptation of The Paper Dolls; the Little Angel Theatre in Angel (naturally) for more puppetry, but also illusion and improvisation with their take on Pinocchio; or the Unicorn Theatre, which sits scenically between London Bridge and Tower Bridge, for a mix of animation and live performance in the delightful and socially-conscious Marvin's Binoculars. Or, what the hell, do all three. Yeah, it's for kids, but you'll love it, too.
"Hey, Neil!" I hear you shout. "Can I just go for a nice walk in London?" Well, firstly, it's not "Hey" in England, it's "Oi!" And secondly, yes, of course you can! Like most European cities, this glorious city is best appreciated on foot, and there are hundreds of places worth hoofing it around. The best, though, as far as I'm concerned, is the walk along the south bank of the Thames, catchily known as the South Bank (see what they did there?). In addition to a stunning view of the river, you'll encounter a disparate array of A+ attractions, including expertly curated movies and events at BFI Southbank; stunning contemporary art at the Hayward Gallery; vertiginous views on the gigantic London Eye observation wheel; and…fish, probably, at the Sea Life London Aquarium? I'm just making an educated guess here.
Why a separate entry when this is also on the South Bank? Because thumbing through old tomes at this open-air book market is an experience worthy of its own shout-out. (Please, no shouting, sir, this is a library. Actually it's a market, but whatever, keep it down.) What started as a handful of traders selling secondhand books to theatergoers in the early 1980s has since expanded into London's biggest and most beloved outdoor browsing spot, a distinctly South London twist on Paris's famous riverside bouquinistes. The number of stalls varies day to day, but all are worth your time: some specialize in antique books, while others sell dog-eared classics, maps, contemporary lit, magazines, comics and more. If you love the printed word (or just some truly incredible people-watching), bookmark this spot immediately.
This massive market has sat in the same spot since at least the 12th century, so do check those sell-by dates. In all seriousness, if you're looking for foodie paradise, this is it — over 100 different vendor stalls sit under the market's gorgeous, Victorian wrought iron and glass roof, and you'll want to try as many of them as you can stomach. If you feel like more of a sit-down meal, they do that, too — get a ridiculously good steak at Hawksmoor, some fried chicken steamed buns at BAO or a boatload of Middle-Eastern flavor at Arabica, just for starters. When you're done stuffing yourself with cheese, lobster, charcuterie, pastries and anything else you can fit in your mouth/pockets, take a five-minute stroll north and you'll find yourself at London Bridge, which, despite what generations of preschool teachers have told us, is not actually falling down. When will we stop lying to our children?!
London is famous for its Indian food, but if you "can't be arsed" (aka don't feel like it) to head to the curry capital of Brick Lane — a boisterous late-night destination after the pubs let out — you can always go to this more upscale, Bombay-inspired restaurant in Covent Garden. It's been such a hit since it opened in 2010 that there are still lines to get in — it's that good. Come for the gunpowder potatoes, house black daal and murgh malai, stay for the Permit Room Old-Fashioned or Sober Negroni. Oh my God, I'm so hungry right now.
Normally when you fall in love with a rooftop bar, it's all about the height and the view — a really notable spot should, at the very least, give you sweeping vistas and a bit of vertigo. Why, then, am I raving about a roof that's only three floors up? Because this awesomely cozy gastropub grows much of the food it serves right there on the roof. Next to you. Sitting in the heavenly aroma of freshly-sprouted herbs and vegetables while eating rhubarb panna cotta is the kind of thing summers are made of.
Right, cheerio, mate. I'm off to explore some more….
---
Recommended
Suggested for you