The Modern Person's Guide to Bachelor(ette) Parties
Keep it classy
May 23, 2023 2:43 pm
The bachelor(ette) party. Is there anything so trite yet so intertwined in the fabric of modern marital society? Well, besides marriage itself? (I kid, I kid! Love you, David.)
And yet as our ideas around marriage continue to evolve, it seems we still can't progress past the bachelor(ette) party's dubious traditions of debauchery, according to which both you and your betrothed are expected to behave badly, often in a seedy and/or overhyped locale.
Don't get me wrong — I'm no prig hellbent on spoiling a good time. I can be louche and ogle with the best of them. But there's a right way to be louche and ogle. Also, louche and ogle is a great name for a bar. I digress.
Which is why I'm offering a few tips to consider when planning your next stag party. (The British colloquialism makes it sound classier, doesn't it? I'm picturing plenty of Harris Tweed [Neil Patrick, preferred] and single malt.) Also, new ideas are fun! And a great way to upend patriarchal paradigms. Behold a few hot takes and exciting alternatives from yours truly, Wondercade's self-appointed expert in hedonism done right.
The Strip Club
When it comes to the sayonara-to-singledom-soiree, the strip club remains the naked elephant in the room — so let's address it head on. Yes, strip clubs can be sad, sexist dens of debauchery, rife with a minefield of moral dilemmas. But they can also be a good time, provided you approach them with a good attitude. Below, three simple tips.
First tip: Behave. Think of a strip club as a roller coaster. Albeit, I hope, with less screaming and vomiting. That may be funny (okay, why would I suddenly be modest? It is funny), but it's not a joke — don't be a loud "woo hoo-er," and don't overdrink. And like any good carny will tell you as you get into the roller coaster, keep your hands at your sides at all times.
Second tip: Don't embarrass the groom or bride to be. This prenuptial fete is designed to be messy, saucy, memorable. But no one wants to wind up in a position (figurative or literal) that they will regret or demand never be spoken of again. What good comes from that? If you think naughty humiliation is hilarious, you're dumb and shouldn't be invited to the wedding. Show some respect (to the guest of honor and the dancers). Have fun, be cool to the honoree, and keep them hydrated, so everyone remembers the good times.
Third tip: Consider a Co-Ed. No, not a college kid — you're an adult, not a predator! I'm talking about keeping your crew mixed. Whether you're doing a joint bachelor-bachelorette party or are simply enlightened enough to make your getaway non gender-exclusive, going to a strip club with everyone only enhances the vibe and ensures that it's fun, not fratty. And if you can handle seeing your future spouse a wee bit turned on by someone else, then more power to you.
The Trip
Las Vegas. New Orleans. Miami. No shade on those fine American cities, but they've all been done to death. It's time to think further afield. Austin, Texas, remains one of my favorite locales for a fun weekend visit. Nosh on killer BBQ and Tex-Mex, indulge in craft cocktails (grab a margarita at La Piscina, the exquisite rooftop bar at the Austin Proper Hotel, where you should also consider booking a room), recharge with caffeine at Civil Goat Coffee and spend a day boating, swimming and generally frolicking on a lake excursion just outside of town.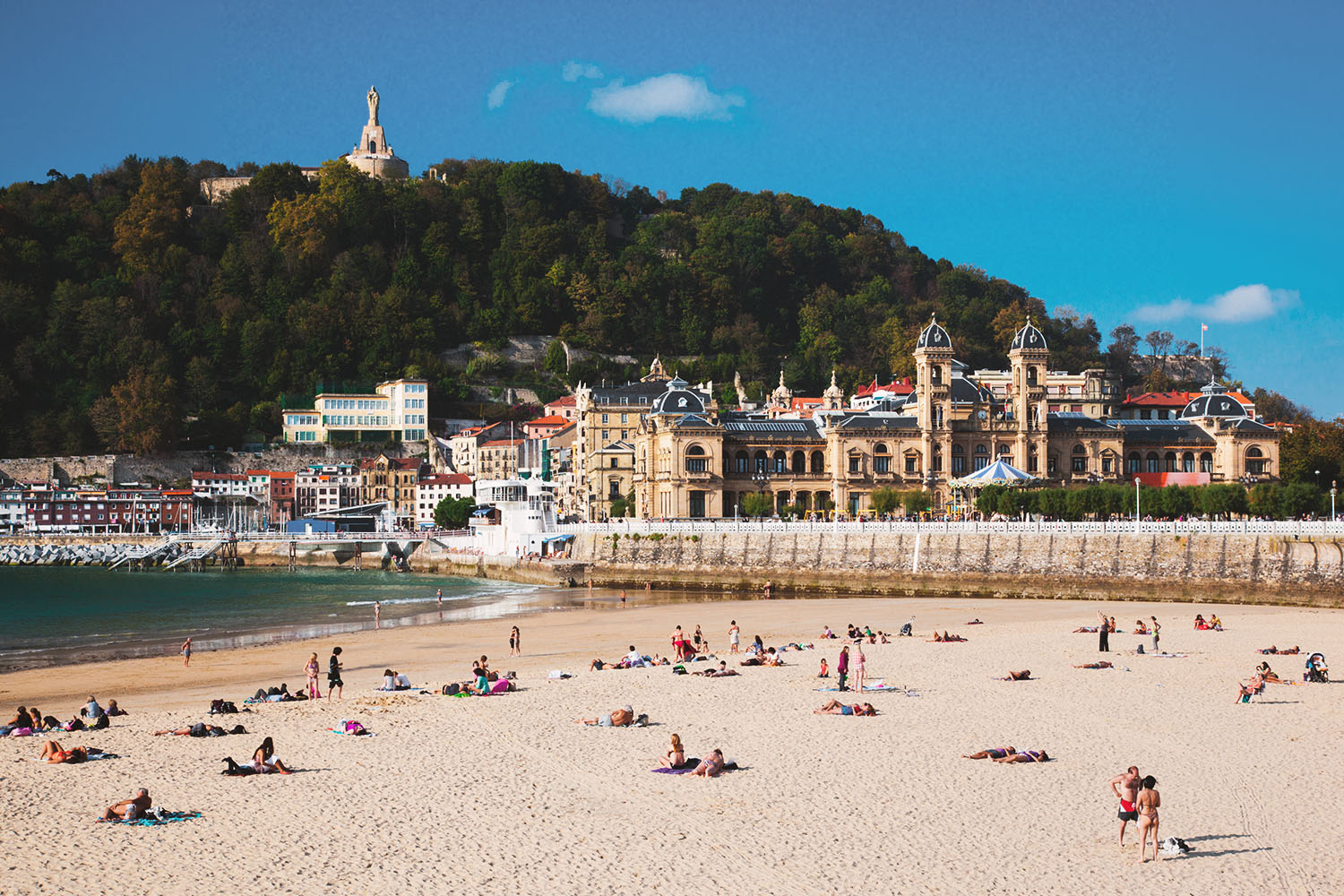 If you're looking for something more exotic — and you're vaccinated and not on an FBI watchlist — hop a flight to San Sebastián, Spain. Located in Basque country on the Bay of Biscay, the small Spanish city attracts surfers and foodies alike. La Concha — Hemingway's favorite beach — is the perfect place to contemplate your new life chapter. Zurriola beach draws the surf crowd; get your Point Break on (minus the bank robbing) by enrolling in lessons. Between both crescent-shaped beaches lies Old Town, the picturesque core of this city which boasts a whopping 11 Michelin-starred restaurants. Don't feel like dropping half of your honeymoon budget on one meal? No problemo. Just wander the gothic streets, where you'll find hundreds of joints serving up delicious Rioja, cerveza and pintxos — the Basque version of tapas. Chef's kiss!
Hopping on a plane with your pals is great, but it's not for everyone. Nor every budget. No worries, I've got you covered. The key to a special — and civil — bachelor(ette) party is an activity. Don't just gather for a meal and drinks; do something with your gang. Plan an excursion or activity, even if it's local. Immersive theatre. A hike. Skiing, with après-ski. A beach bash with paddle board lessons and a bonfire. A fishing charter. A cooking class. A scavenger hunt. An art crawl. A spa day. Anything that's not centered on drinking — hangovers last a few hours, but memories last a lifetime.
---
Recommended
Suggested for you