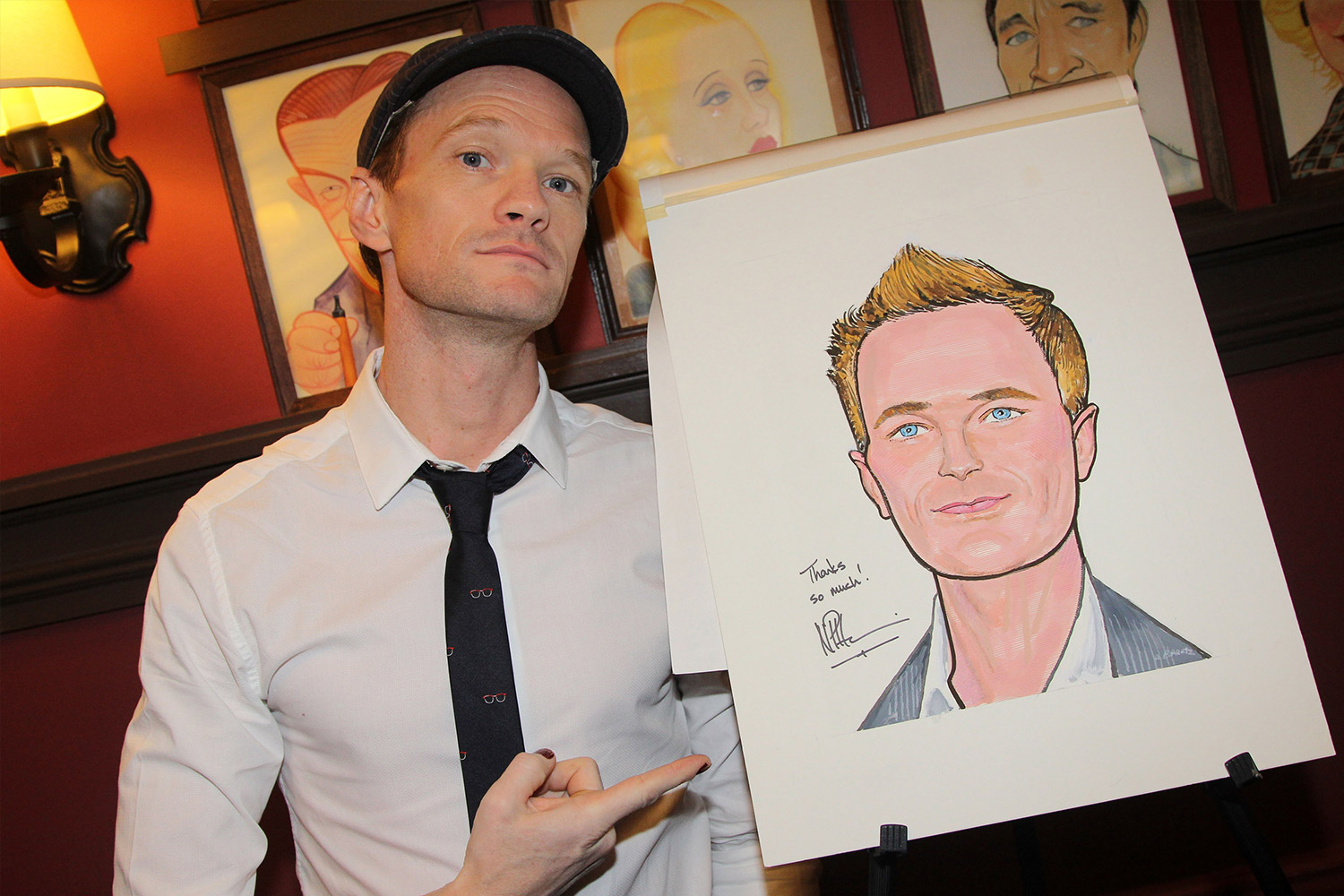 A Peek Inside Sardi's, the Broadway Bastion of Boissons!
Featuring a special interview with aître d' Ivan Lesica and bartender Jeremy Wagner
August 24, 2023 11:59 am
Broadway — nay, New York City — is simply incomplete without Sardi's, the world-famous bar and restaurant that's stood sentry on West 44th Street since 1927. (And was founded down the block 6 years earlier.) Whether you've seen this glorious establishment in The Muppets Take Manhattan, The King of Comedy or have visited yourself, the celebrity caricatures on the walls and martini glasses lined up on the bar are as iconic as the restaurant's place in theatre history. Back in February, Sardi's (extremely) regular, my dear friend and Wondercade's Broadway correspondent Gertie Grable, chatted with two longtime staff members: maître d' Ivan Lesica, who's been working at the restaurant for decades, and bartender Jeremy Wagner, who's been working at Sardi's for 22 years. The trio chats about their favorite drinks, how Sardi's was the birthplace of the Tony Awards, and even a little about me! Cheers. -NPH
---
Gertie Grable: Ivan, my darling, tell us a bit about Sardi's.
Ivan Lesica: It was opened in 1921 by Vincent and Eugenia Sardi, who came from Italy, and moved to its current location in 1927. The caricatures also started in the late 1920s, and the first artist, Alex Gard, was a Russian refugee. During the Depression, he didn't have much money. Mr. Sardi said, "How about you sketch caricatures of my patrons, and I'll pay you with two meals a day, and an open bar?" Mr. Gard was thrilled with that. Since then, we've had four caricaturists, and the current one is Richard Baratz, who started in 1976.
GG: How many caricatures are there?
IL: There are about 700 to 800 on the walls at any given time. And there are about 1,500 to 1,800 altogether, the bulk of them in a vault, which we rotate in and out. But there are some iconic ones always in the same spots – like Lucille Ball, who's been on a pillar in the dining room since I started 30 years ago. And then there's Kermit the Frog on a second floor pillar. He's probably the most popular, because he's liked by both adults and kids.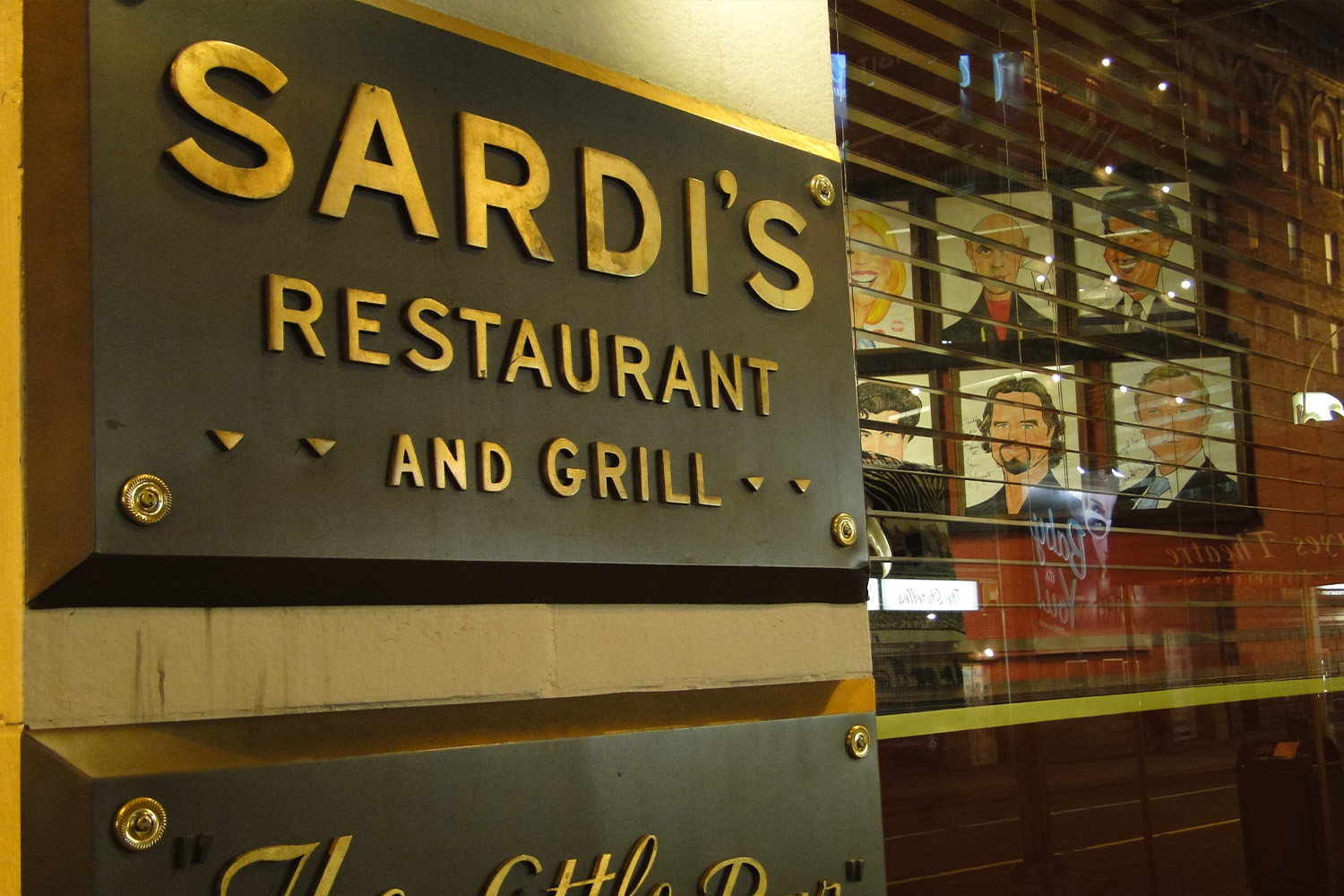 GG: Is this place always crawling with stars? I know the answer is yes, of course, but be a dear and indulge our readers who may be less informed than I.
IL: They're usually so discreet. Last week, Meryl Streep and Susan Sarandon came in. Nathan Lane recently came in. I always mention Patricia Neal, who was so nice. And Rue McClanahan — she would come with her husband, Morrow Wilson, and she was the nicest always to fans. I remember once she came in straight from performing in Wicked, in full makeup, and we just talked over cappuccinos and raisin bread.
GG: How did Sardi's become so intertwined with Broadway?
IL: Back in the day, Vincent Sardi Sr. knew that actors did not get paid very well, and he wanted to make it affordable for them to dine here, so he created the discounted "Actors' Menu." Sardi's wanted to thank them for being on Broadway. We still have the actors' menu. It's tradition! They just go together: Sardi's and theatre, theatre and Sardi's.
GG: And you, sweet Jeremy — how did you end up here at Sardi's, mixing me all those delicious Gibsons for so many years?
Jeremy Wagner: I grew up in Indiana and came to visit New York for the first time for New Year's 2000. It was Y2K. People thought everything was gonna crash or explode. There were all kinds of different theories of what might happen, and I wanted to see New York before it all came crashing down. So, I came to New York and fell in love with it in about 30 seconds, and I moved here that summer. Indiana is a big basketball state…I played in high school, and wore number 44. So I decided to walk down 44th Street to look for a job, and wandered into Sardi's. I had never heard of it before — I came in with my suit and tie and resume looking for a job, and I've been here ever since.
GG: What is your drink recommendation?
JW: I like the Vesper martini, which is the James Bond Casino Royale martini: part gin, part vodka and Lillet Blanc, which is a French orange liqueur, so it has a touch of sweetness to it. But the most popular with customers right now is the dirty martini.
GG: Is it true the idea for the Tony Awards was invented here? Again, Yours Truly is already aware of the answer…I'm on my 3rd Gibson — indulge me.
JW: As far as we know. John Golden was a regular here — he was a big, big Broadway producer [NEIL NOTE: The John Golden Theatre is named after him.] and would sit in the back with his good friend, Antoinette Perry. She was one of the people who started the American Theatre Wing and did a lot for the community. When she passed away, I believe in 1946, a group of her friends gathered here at Sardi's to commemorate and celebrate her life. They said, she did so much for everyone else, we really should do something to remember her. So they came up with the idea for the Tonys.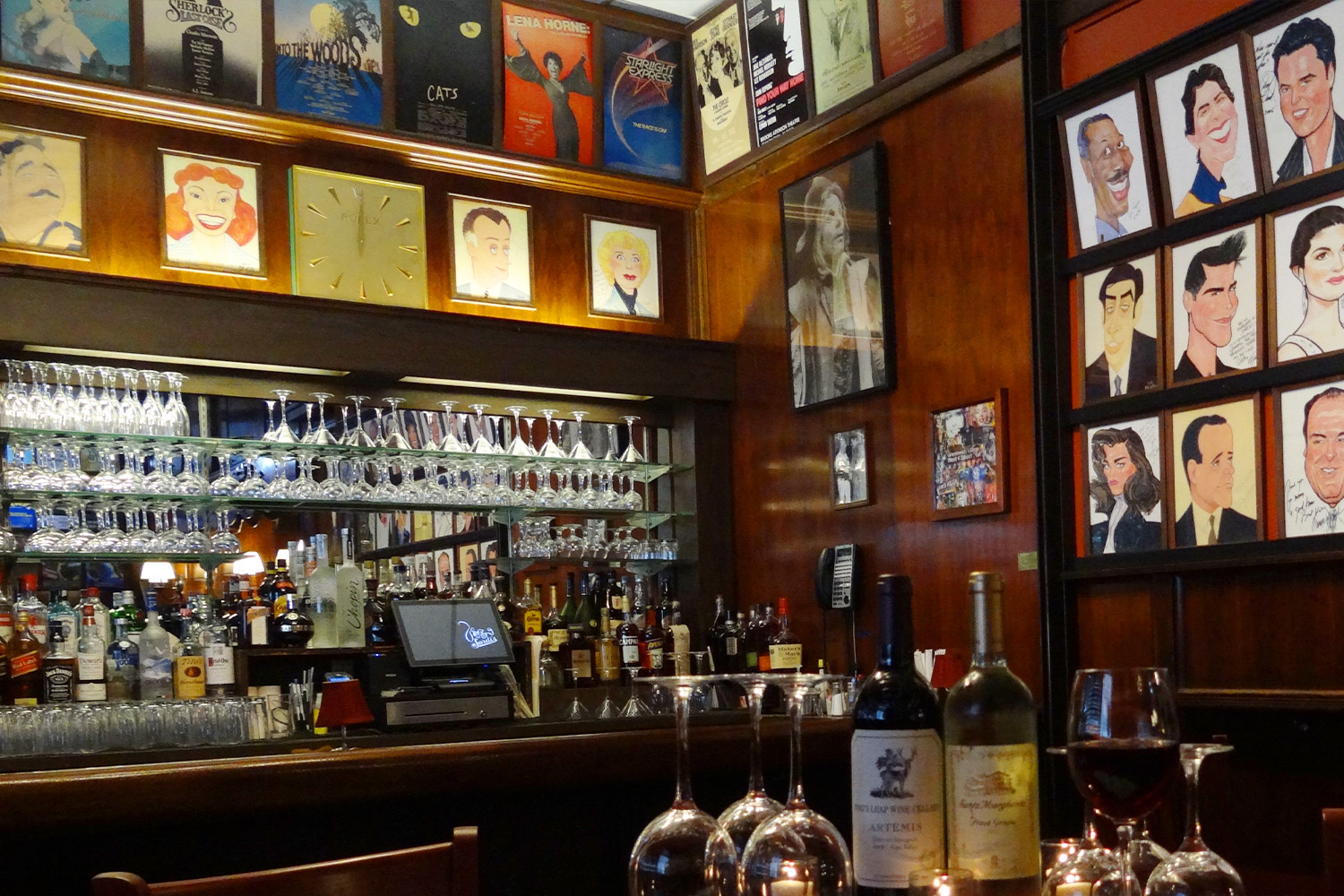 GG: Lovely. A much younger but less charming me might have been there that night, but I will neither confirm nor deny. A lady doesn't date herself, darling. Tell me about serving Neil. What's he like?
JW: The last time he was in, I made him a margarita. He brought the kids and was waiting for his husband. He wanted something with tequila and I said, "How about a classic margarita?" He said, "Sure, I'll take one!" I remember he had it on the rocks with a salt rim. A lot of people tend to stick to the same drink: one of my favorites is Kathleen Turner. She used to come in with Jason Biggs and a couple of other cast members when they were doing The Graduate. She was a vodka martini drinker. She's a very nice woman and I always love to see her come in.
GG: So she'd fit right into the Sardi's lineup, though everyone fits in here. That's one of the reasons it's such a magical place, in my not-at-all-humble opinion. But we're here for your opinions. So tell me, what do you think makes this place so magical?
JW: It's a home for theatre people. During the Depression, there were maybe 100 or so shows a year. If somebody's show was closing, Vincent Sardi Sr., who was awarded an honorary Tony the first year they came out in 1947, would tell them, "If you're hungry and don't have any money, come in and get something to eat — you'll get another show and you can pay me later." That's kind of how it became a home away from home for actors.
GG: Beautifully said, Jeremy. Now be a doll and refresh my Gibson, would you, please?
---