Brooklyn's House of Yes Reinvents Nightlife
Experience Brooklyn's carnal carnival
March 19, 2023 10:45 pm
The next time you're in New York seeking excitement, consider paying a visit to House of Yes. Housed in a huge warehouse in the Bushwick neighborhood of Brooklyn, it's part circus, part theater, part dance club and 100% electrifying: great music, tons of performance art, drinks and a beautiful, diverse crowd dressed up like extras in a Fellini film. When you go, you're encouraged to show up in costume, and highly encouraged to participate — there's no sitting back in your chair and just watching. You might get danced with (or on), pulled up on stage…or plopped into a bathtub (not kidding). It's a literal festival of delight and a sensory overload; a kaleidoscopic retreat from your weekly ho-hum that'll shock and enchant you. Creative director and co-founder Kae Burke told Wondercade what to expect when you go out for a night at one of NYC's most iconic venues. -NPH
---
House of Yes is a theatre-infused nightclub: It has theatre, cabaret shows, dance parties and more. It's an interactive funhouse. We have about 10 events per week, including our signature show, "Dirty Circus," which has been running for about 7 years. Every single Dirty Circus features different performers of all kinds, from drag artists to aerial acrobats to vocalists and fire-eaters. Every Wednesday we present free shows, such as Amateur Burlesque Night and Midnight Agony — our night of edgy and artful sideshow where you can see scantily-clad, sword-swallowing clowns. On Wednesdays, we also have Bushwick's Got Talent, which is an open-call competition where anybody with an act can perform it on stage in front of our judges and a live audience.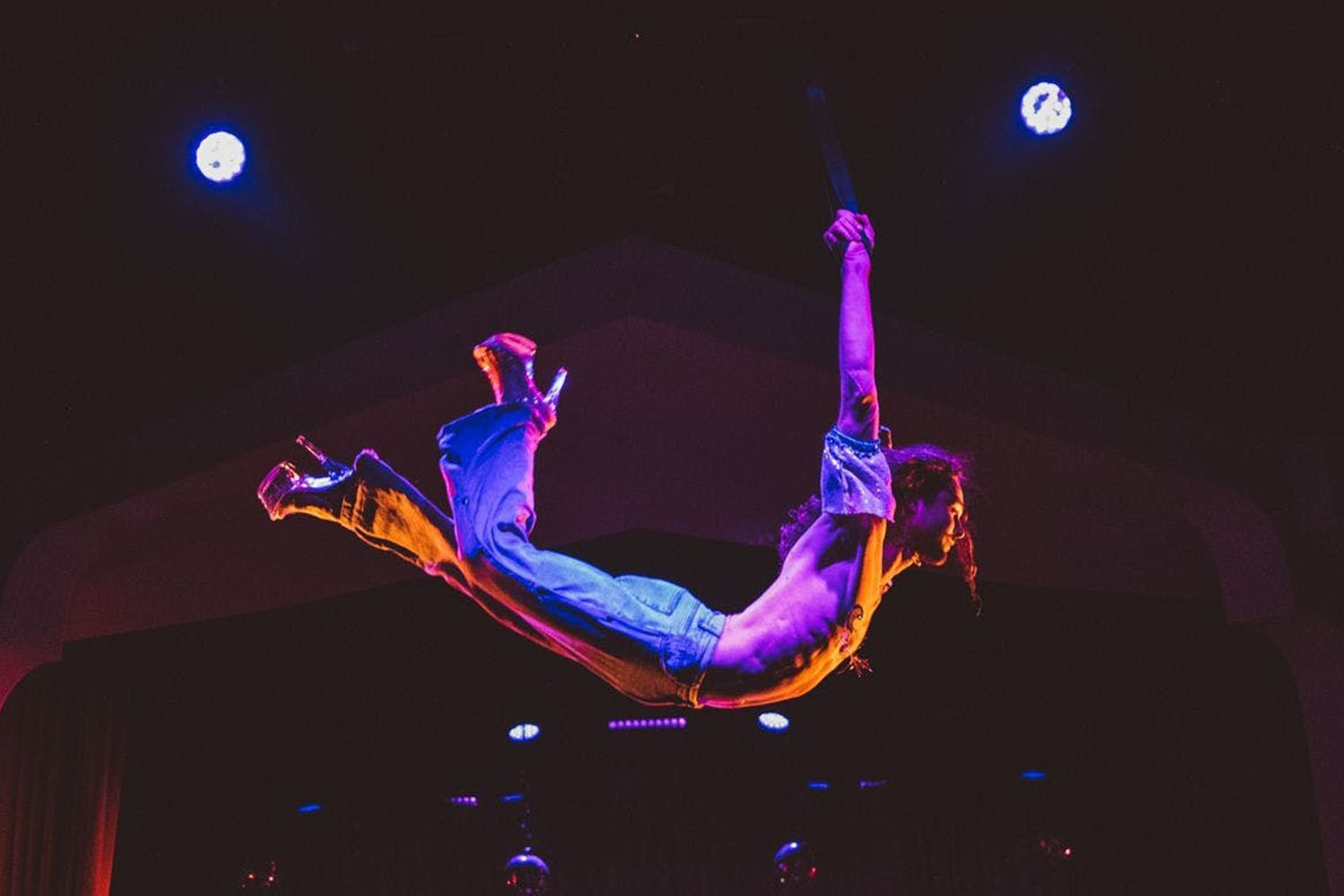 Performances at House of Yes go way beyond the stage, expanding out into the entire room, happening in-the-round, over the audience's heads and sometimes even in their laps. Let's just say audience participation is a main ingredient for the performances at House of Yes — we love to create work that is very immersive, very interactive, super spontaneous. For example, at Dirty Circus, we have the notorious Bathtub Seating, where one lucky winner gets to watch the show from a bathtub complete with real bubbles and their very own butler! The winner is chosen in a very theatrical fashion — there's always a big stunt, like someone dressed as a big sexy piece of pizza dangling from the ceiling and descending upon the audience to choose the winner. From there, we put on some sexy music to inspire them to do a strip-dance into their underwear, or we gift them a bathing suit if that's more their jam. Either way, they can bring a friend into the tub so that they can enjoy the best seat in the house together.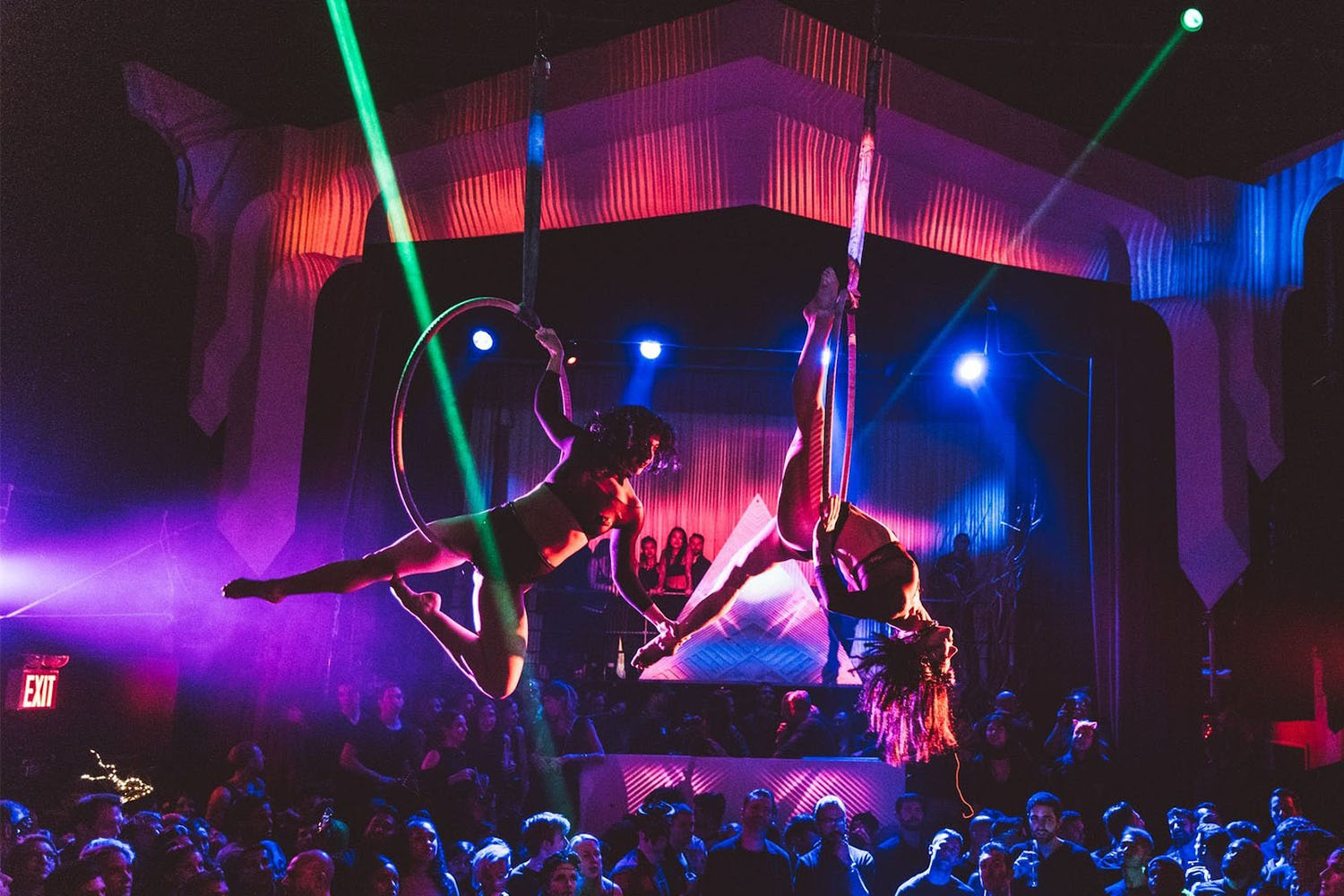 When it comes to dance parties at House of Yes, each night has its own theme, from Discotechnique to Night Cult to Cirque Nouveau or House of Love. No matter what the theme is, we encourage our guests to dress up…the costuming and fashion really help elevate the audience experience and inspire deeper participation. Actually, every one of our event listings includes a link to our Pinterest board, so guests can get inspired in advance. Our audience is super mixed — on any night, you can meet locals from the Bushwick scene, drag artists, dancers, DJs and nightlife-lovers coming from all over the world. Age-wise, the crowd is pretty diverse as well, ranging from people in their early 20s to folks who are well over 60, usually old-school superfans of quality house music. On any night our dance floor is filled with local and international artists, performers and creatives having the time of their lives, right next to 9-to-5ers and folks from the C-suite. It really doesn't matter what you do for work, where you're from or how old you are — so much of the House of Yes ethos is about creating experiences where everyone can feel welcome and free to express their own inner creativity while connecting with other awesome humans.
All in all, it's a place for any human who likes to be with other humans, feel joy and express themselves.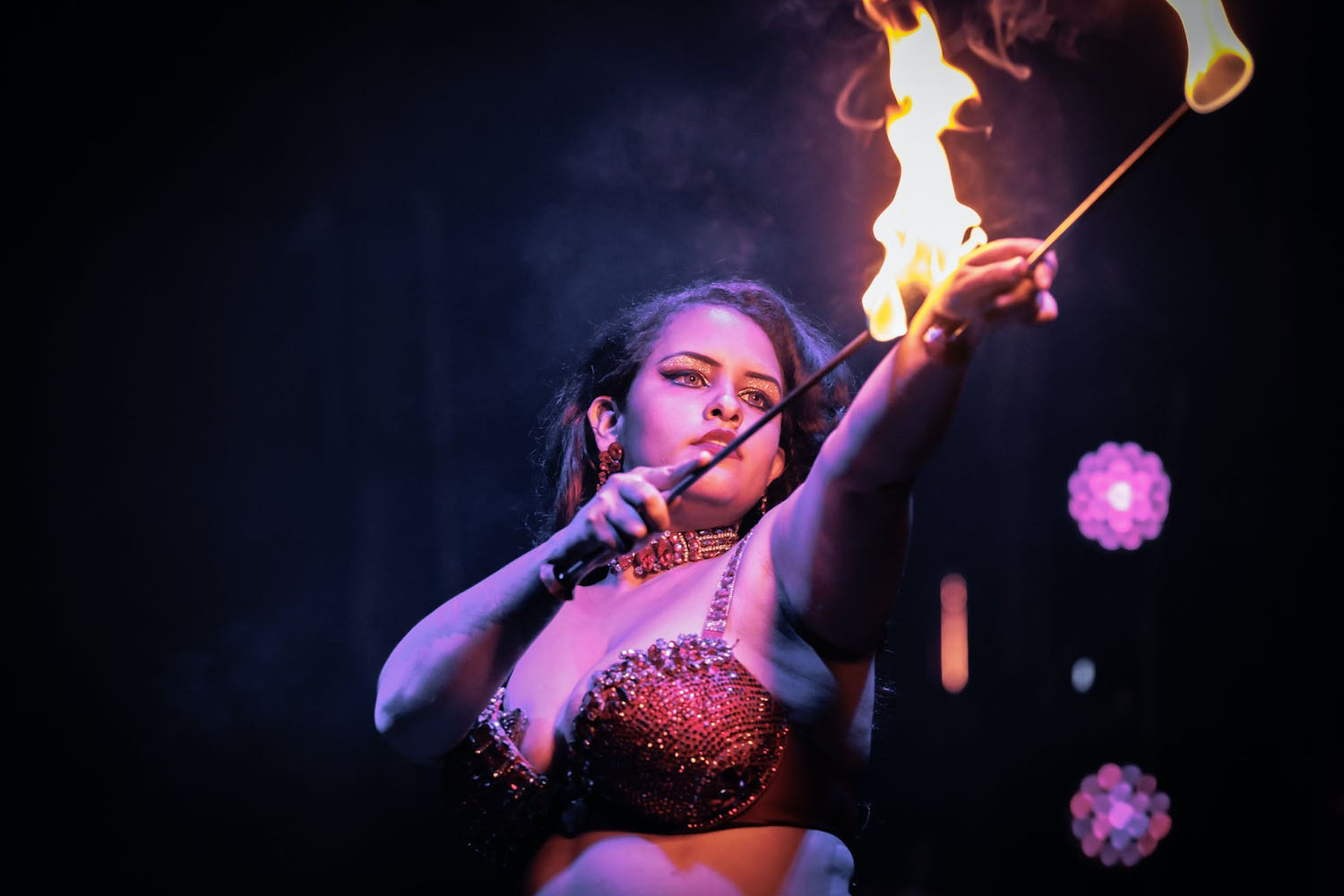 ---
Recommended
Suggested for you