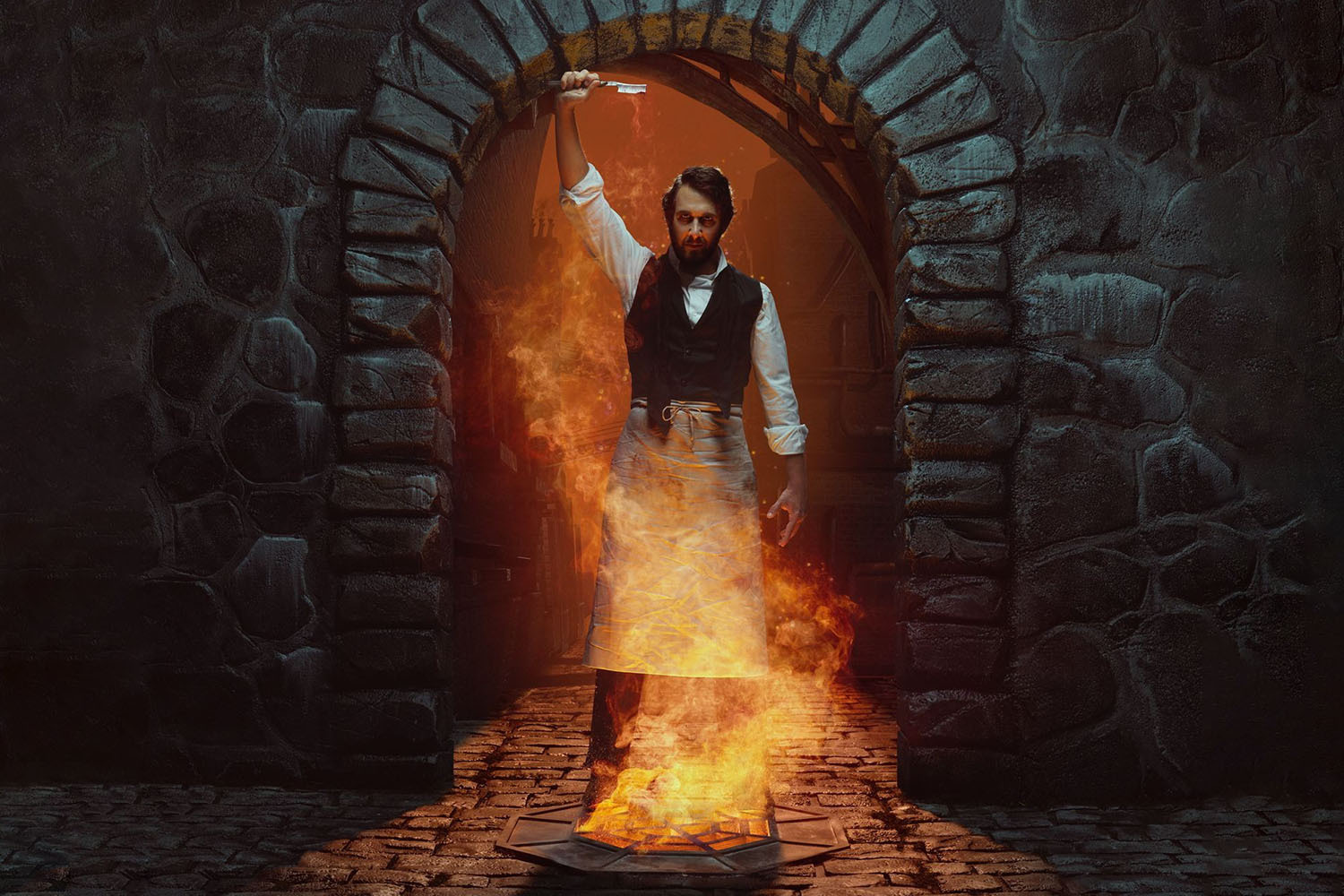 An Interview with Josh Groban
A Q&A with the demon barber of Fleet Street as he hits Broadway
April 21, 2023 11:14 am
I want to hone in on one of the biggest shows of the Spring 2023 Broadway season…Sweeney Todd: The Demon Barber of Fleet Street. And I'm ecstatic that my friend, who happens to star in the title role, has stopped by to help me do that: the one and only Josh Groban. If you're unfamiliar, Sweeney is a musical about a murderous barber in Victorian England…with some light cannibalism involved. I chatted with this multi-platinum vocalist (and amazing guy) about his latest (and no doubt bloodiest) Broadway adventure, which, opened March 26th. I asked him one question, but it turned into several. Whoops! Anywho, go see the show, stat.
---
Neil Patrick Harris: I just did a Sondheim, now you're in the thick of a different Sondheim. Is it everything you ever wanted? Or possibly everything you ever feared?
Josh Groban: The answer is yes! As you well know, tackling Sondheim requires a certain stamina, focus and attention to detail. But it also requires battling through self-doubt because of the responsibility of the role. I'm comforted that [the late, great Stephen Sondheim, who passed in 2021] wanted us to do this, and knew about it. But I would have treasured having him with us to celebrate and to guide and to let us love him. I hope we are doing him proud. I'm exhausted and happier than ever.
NPH: Did your co-star Annaleigh Ashford have any advice for tackling Sondheim? She was in a brilliant Sunday in the Park With George a few years back.
JG: She has been unbelievably collaborative in the process. Watching her physical and emotional journey during rehearsals has been inspiring, and it's been such a joy to be her Sweeney. We bounce off each other really well, and one thing we both knew was really important to Steve was that the humor came through. She's absolutely hilarious, and even gives Sweeney a sense of humor, which is almost impossible under the circumstances.
NPH: When you were in The Great Comet in 2016, your character started off depressed. In Sweeney, you start off depressed and angry. Are you purposefully trying to shed your inspirational image?
JG: Why are the best baritone characters so damned upset?? [laughs] I swear, I'm not trying to tell everyone something with these role choices! I just love the parts and the music so much. It is fun to play against "type," though. Putting on a character and trust-falling into it is so much fun when it's something very different from who you were when you walked into the stage door. I also think all great art is inspiring. I was so inspired watching Len Cariou [who starred in the original Broadway production] and George Hearn [who replaced Cariou and also starred in multiple taped productions] when I was young. I hope someone in the audience seeing it for the first time is the next Sweeney.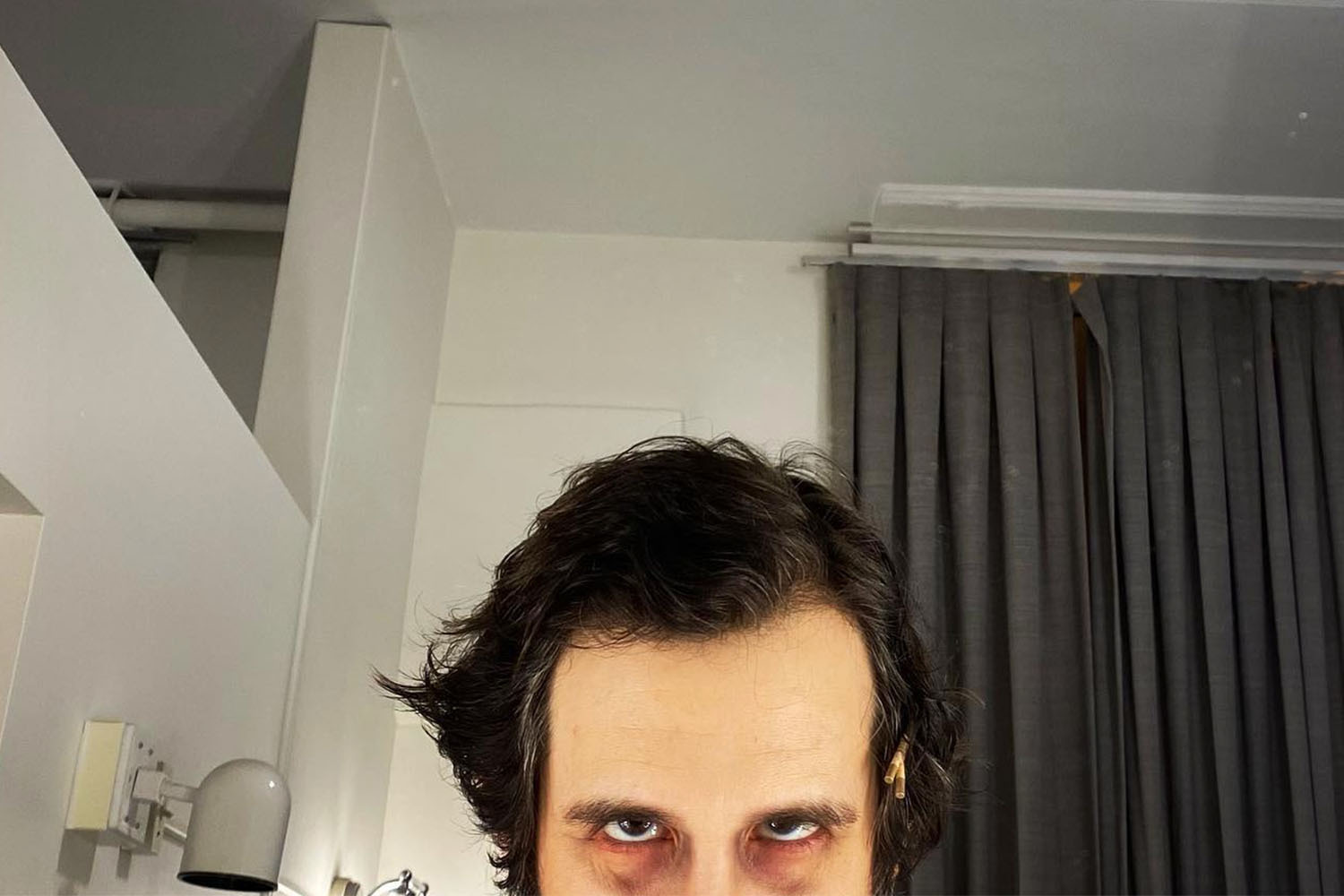 NPH: Does playing the Beast in Beauty and the Beast have any connection to Sweeney at all? Or was it a complete 180 from that to this?
JG: The Beast was actually an unexpected great appetizer for this. It got my voice really comfy in the lower register, and from a physical standpoint, wearing a very heavy costume-slash-mech puppet and working on beastly movements really got me in the zone for the animalistic, primal and predatory nature of the way Sweeney begins to see the world around him. Another miserable baritone! But the Beast has a considerably happier ending than Sweeney does.
NPH: Do you remember the first production of Sweeney Todd you ever saw? What do you remember about it? I know it's been a favorite of yours for a while…
JG: I think it's safe to say that everyone in this cast and creative team has loved this show for a while. It's a masterpiece. We all have a history with it, as fans and as actors, and to do it at this level is something we all take really seriously and humbly. My first experience with the show was a Los Angeles production put on by the wonderful East West Players, a phenomenal Asian American theatre troupe. They were fantastic. It was a smaller scale, which made the tension really close and terrifying. Everyone in it sang and played so beautifully. It stuck with me. I've seen many since then, but you never forget your first time hearing it.
NPH: You've sung in some of the most incredible performance spaces with truly magnificent bands and orchestras. But can you give us a taste of why this production's 26-piece orchestra is so special?
JG: I think when people come and hear it they'll know why immediately. We felt it in the sitzprobe. We had tears in our eyes. It blows your hair back and lifts your spirit and breaks your heart with its beauty. These players are the best of the best. They dig into this music with such passion. They are just as much a part of this production as we are on stage, and we're honored to sing with them.
NPH: How do you feel about Gaten Matarazzo stealing your song, and mine for that matter?
JG: Speaking of breaking your heart…Gaten is a wonder in this role. I also love that he keeps coming back to his theatre family. He can't quit it. And we're luckier for it. He's just great and the nicest guy.
NPH: What's the best advice you've received for playing this role?
JG: From Michael Cerveris: Wash it off in the sink with the makeup at the end of the show. It's a lot. It hits you deep and you don't wanna carry that outside. But the other advice that I was given early in this process from [director] Tommy Kail — who has been so incredible to work with — is to make this terrifying, but also human. There was more that I could bring to this than I had previously thought, and that humanity…allowing THAT to be the catalyst for the break, could also be scary. Because it's all of us, not just a comic book monster.
NPH: There's a lot of blood in Sweeney Todd. And a lot of murdering. Can you give us a sneak peek into any of the backstage wizardry that goes into this meat-pie assembly? Any props or contraptions that are particularly ingenious?
JG: I love that we're making it a bloody mess. I don't wanna give away any of those secrets, but I will say, the barber's chair is AWESOME. They built me a gorgeous, multi-faceted iron and leather chair that is a dream to send people to their doom with.
NPH: In general, people are more likely to have seen the movie version of Sweeney Todd than seen it on stage. Maybe they loved it, maybe they didn't. Either way, what can people expect that's different when they come to the Lunt-Fontanne?
JG: We want this to be a Sweeney that people who love Sweeney will love, and we also want to give newcomers a Sweeney Todd that will haunt them and inspire them and make them want to see all the next ones and next ones. We had an opportunity to do this production in a very grand way, honoring the past, but with this team's design and vision, there's a freshness to it that we're all finding super exciting. We always owe it to great works to straddle both. Ultimately I hope people have a blast. At least as much as we're having.
---