You Need a Great Watch. You Don't Need to Break the Bank.
Seriously, it's time
April 4, 2023 3:00 am

​​Everyone has a phone (you're likely staring at one reading this very sentence). And everyone uses those phones to tell the time. But should they? Whipping out a glowy rectangle at a dinner party to see if it's time to get home to the babysitter is gauche at best, rude at worst. So while everyone has a phone…everyone needs a watch.
Don't believe me? Well, James Bond has all the coolest tech in the world and he wears a watch. Why? Because they're cool. Bonus: They tell time. And in some cases, the date! Retro, flashy, classic…whatever you choose becomes an instant statement piece. Here are some beautiful timepieces that fit any budget. And wrist.
---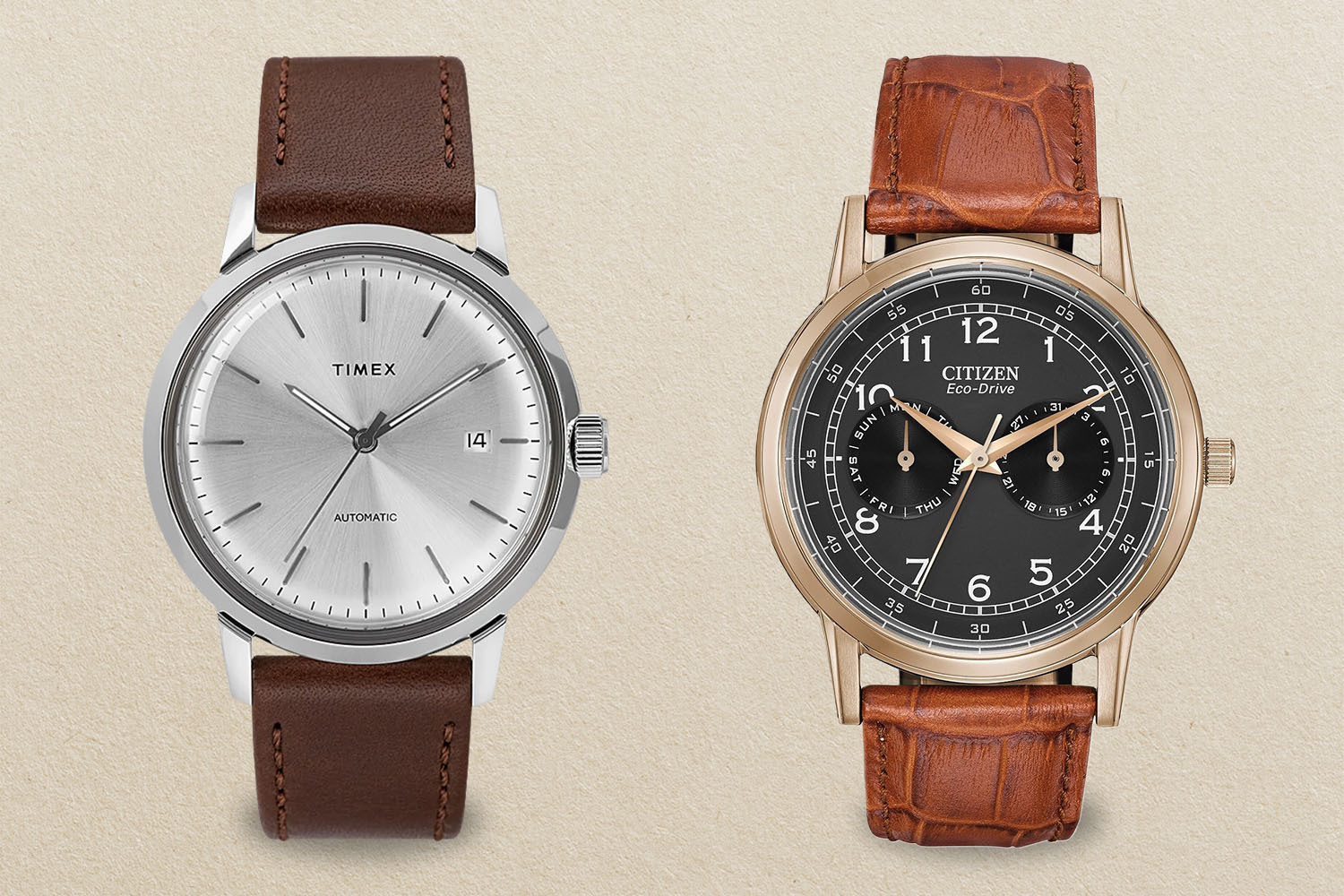 UNDER $250
This reissue of the Timex Marlin, originally released in the '60s, is simple, sophisticated and channels Don Draper's iconic style…minus all the wildly problematic character flaws. Or check out the Corso by Citizen: a dapper brown-and-black number that never needs a battery and runs on light (any light, not just solar).
UNDER $500
The Prism Break Detrola Watch by Shinola oozes with Space Age-era design for all the mid-century modern lovers out there; pair it with an all-black outfit and you're ready for the chicest cafe in Copenhagen. Another dark and handsome option is Bulova's Futuro timepiece. Sleek and studded with three diamonds, it's impossibly elegant, with the perfect amount of bling.
UNDER $1,000
With a face surrounded by sapphire crystal and detailed with a Medusa head, Versace's Icon Active Chronograph is a Swiss-made tribute to the most misunderstood gorgon of all time (c'mon, she couldn't help that her gaze petrified people!). Mythological statement pieces not your thing? The leather-strapped and sky-ready Hamilton Khaki Aviation Pilot Pioneer is a classic, even if not inspired by the Classics.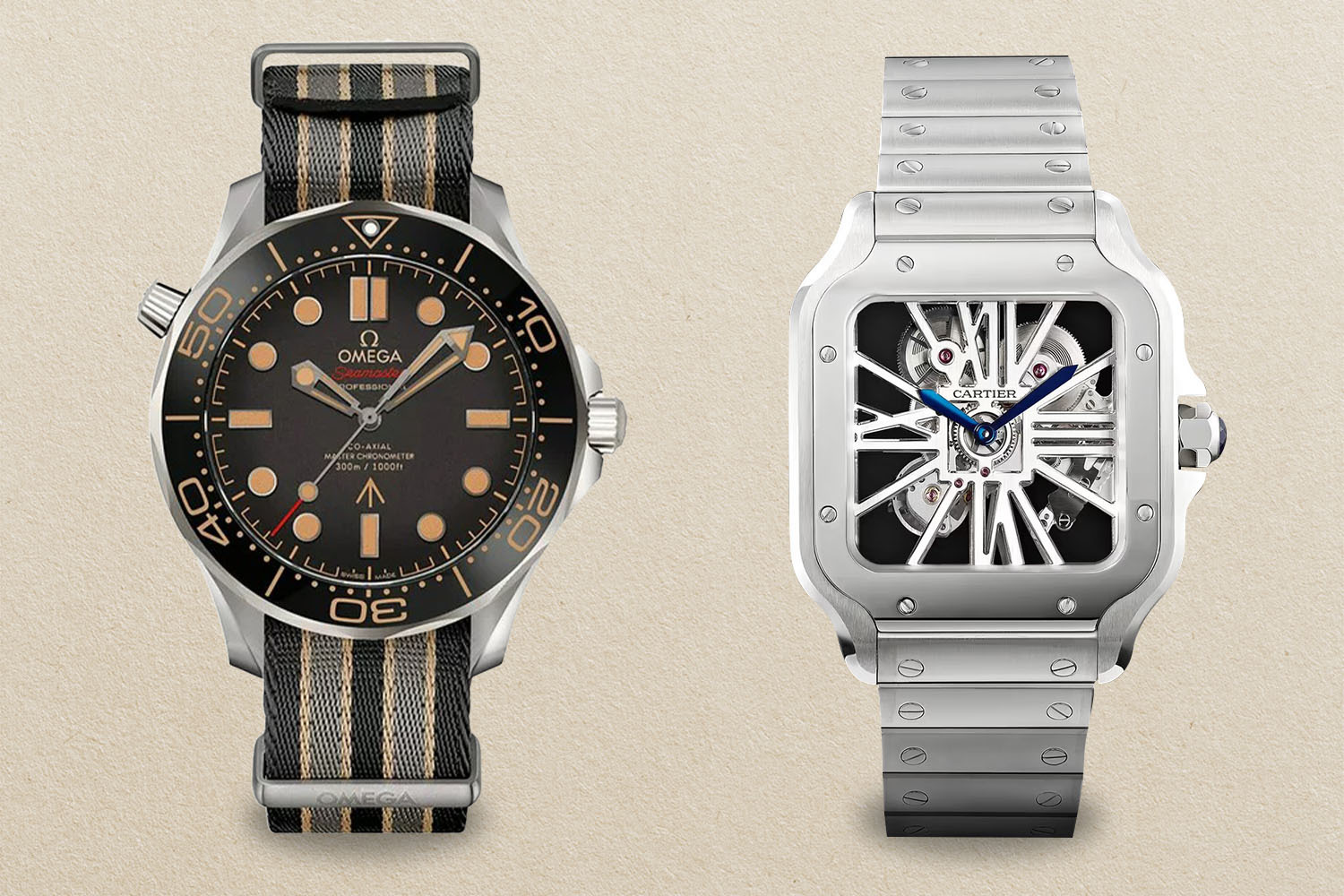 EFF THE PRICE
If money's no object, and you truly want to make a statement (maybe about your bank statement?), the Seamaster Diver 300M 007 Edition from Omega is your watch. Clocking in at just over $9,600, this is the gorgeous piece Daniel Craig wore as James Bond in No Time to Die, and it is, quite frankly, to die for. Prefer something a bit more unique? The $29,000 Santos de Cartier Skeleton is a see-through version of the first wristwatch Louis Cartier designed in 1904.
---
Recommended
Suggested for you