The 2023 Spring Style Guide
Tips for spring-cleaning your wardrobe, from celebrity stylists who've worked with the likes of Adam Driver, Lupita Nyong'o and (of course), NPH
April 11, 2023 5:06 pm
Like raindrops and roses, spring cleaning is a rite of passage this time of year. And while I can't tell you how you should best use your Swiffer, I can certainly address how to sweep through your closet!
Hi, I'm Eliza Yerry, and I'm overjoyed to be back with you, as Neil invited me to share my go-to guidelines for spring (wardrobe) cleaning. I've got over a decade of working in the fashion industry under my belt, working with stars like Meryl Streep and Lupita Nyong'o, and on magazines like Marie Claire and Vanity Fair…and I'm thrilled to share what I've learned over the years with you! Cleaning out your closet is a necessary evil…if you are like me, it's very easy to accumulate more clothing than you need. And it's always stressful when your wardrobe is busting out of its seams. Living in a small New York City apartment has forced me to do the yearly Closet Cleanse…whether I want to or not!
So keep reading for my top tips. After that, I'm going to hand it off to my colleague and friend, the brilliant celebrity stylist Sam Spector, where we'll each give recommendations for new pieces to replace the ones you parted with…each at 3 different price points.
RULE #1: SET A PLAN!
Don't bite off more than you can chew. When some people start a process of decluttering anything, we can let our excitement get in the way of reality. If you take on your whole closet in one go, you might end up feeling overwhelmed and frustrated. We don't all have Marie Kondo's number, after all. What I like to do is set a closet clean plan. Maybe Day 1 is all bottoms and shoes. Day 2 all tops, etc. Planning when and what you are going to declutter helps you stay focused, and at the end of the day will make you feel more successful. Keep, sell, donate!
RULE #2: THE ONE-YEAR RULE
Pick out anything that hasn't been worn in over a year and get rid of it! Believe me, if you haven't worn a certain sweater all winter, I guarantee you won't wear it the following. Plus, it will give you more space for a new sweater next winter that you will actually be excited to wear.
RULE #3: WRONG SIZING
If it's more than 2 sizes too big/small, but you're holding on to it in the hopes you get in shape…better get real, and toss it. (Your body is beautiful as it is. And if it happens to change, you can buy new stuff then. It will be a reward after all that hard work anyway!)
RULE #4: WRONG STYLE/COLOR
Sometimes there are items in people's closets that don't even make sense. Maybe you wear blue all the time and there is a rogue pink shirt. Reality is that you probably don't wear that pink shirt very often, so is it something you really need to keep? If your first thought is, "I should wear this shirt I haven't worn in forever," I think it's time to shed it! If you bought a dress on clearance that you thought you might wear but haven't brought yourself to do so yet, or don't have an event in the near future to wear it…toss! Chances are when you do have an event pop up, you will want something new.
RULE #5: THE EASY ONE
Get rid of anything threadbare, stained, scuffed or damaged. Which leads us to the last step!
RULE #6: THE FUN PART!
Now that the hard part is done and you are up to date on your fresh closet…reward yourself! Add 3 new items to your closet that you will feel excited about. A classic blazer? A versatile boot? A new white tee? Whatever brings you joy!
---
FOR THE GENTS
Hi Wondercader, Sam Spector here. Nice to see you again for another Wondercade Style Guide. I'm also a stylist based in NYC, just like Eliza, and I've styled folks like Daniel Radcliffe, Brendan Fraser and, of course, my friend and yours: NPH himself. I've just got one variation on Eliza's advice to throw in the ring…I'm a bit more lenient on the shelf life of a piece. For me, if you haven't worn a particular item in the past 2 years, it might be time to let it go. But, as Eliza says, if you're holding onto items that are more than 2 sizes too big or too small with the hope of fitting into them someday, it might be time to part ways. It's best to focus on the present and choose pieces that fit and flatter your body type. You are beautiful the way you are!
Ultimately, the key to successful spring cleaning and wardrobe updates is to select pieces that make you feel confident, comfortable and fashionable. As for the spring 2023 fashion trends, there are some standout pieces that every fashion-forward individual should consider adding to their wardrobe.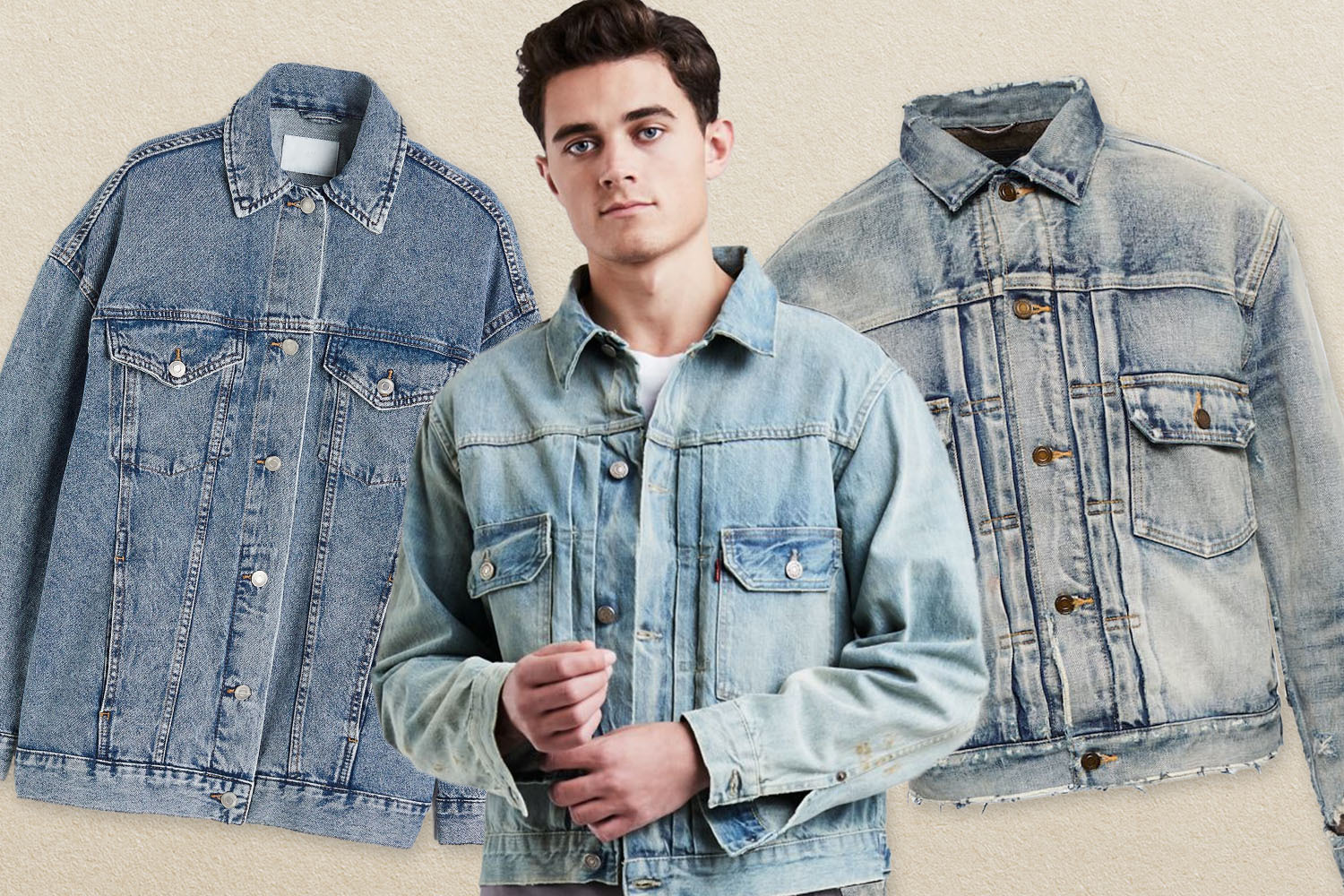 Oversized Denim Jackets
Because nothing says "light outer shell" like a quality denim jacket.
H&M Oversized Denim Jacket $65
Levi's Vintage Clothing 1953 Type 2 Jacket $385
Saint Laurent Distressed Denim Jacket $1,190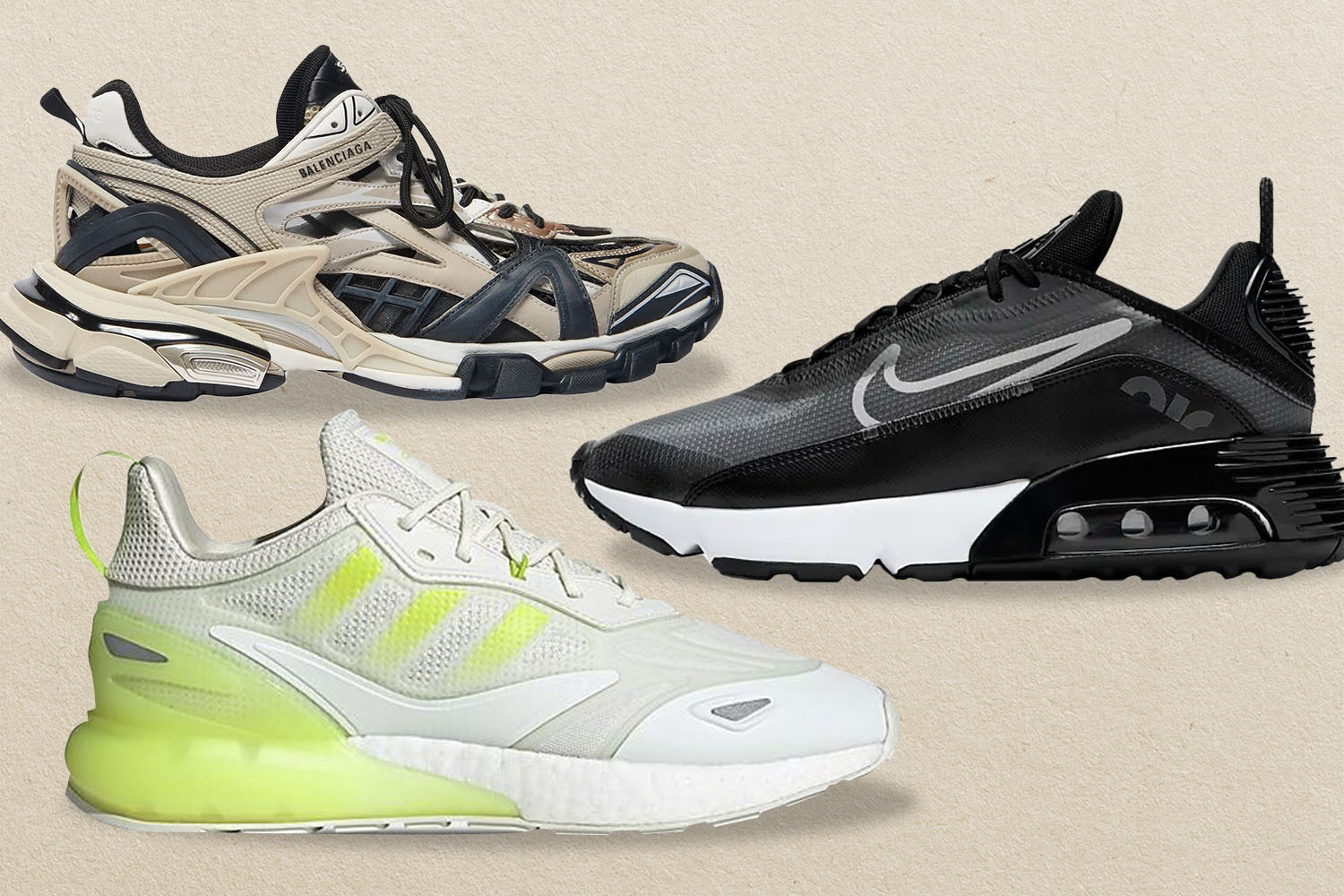 Athletic Sneakers
Athletic-inspired sneakers are another must-have for the season, as they offer both comfort and style.
Nike Air Max 2090 $140 $130
Adidas Originals ZX 2K Boost 2.0 $150
Balenciaga Track.2 Sneakers $1,150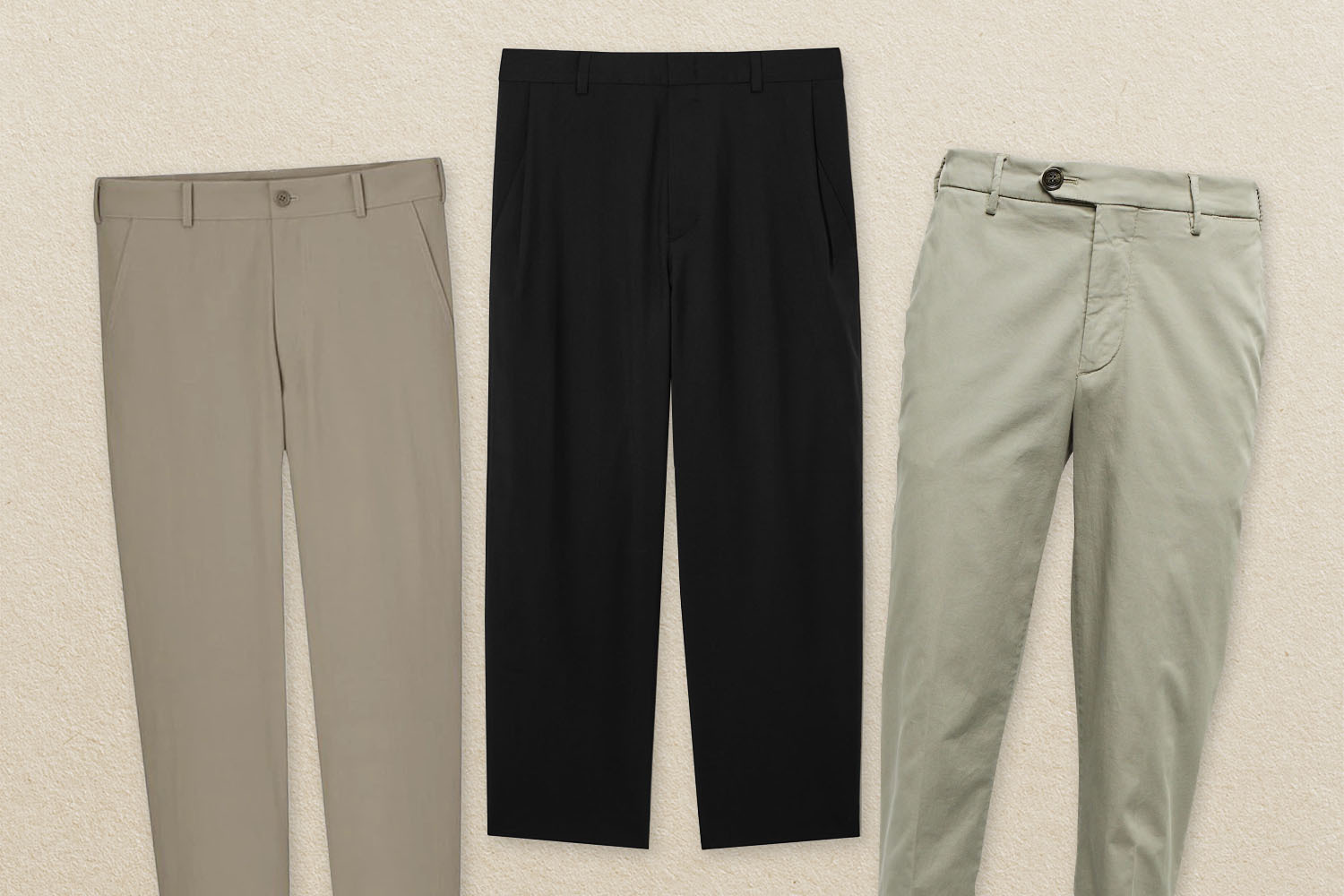 Neutral, Relaxed Trousers
Finally, neutral-colored, comfortable trousers are a wardrobe staple that can be dressed up or down depending on the occasion.
Uniqlo Linen Blend Relaxed Pants $50
California Arts Dume Wide-Leg Ultra-Pleated Trouser $168
Brunello Cucinelli Cotton-Blend Slim Pants $495
FOR THE LADIES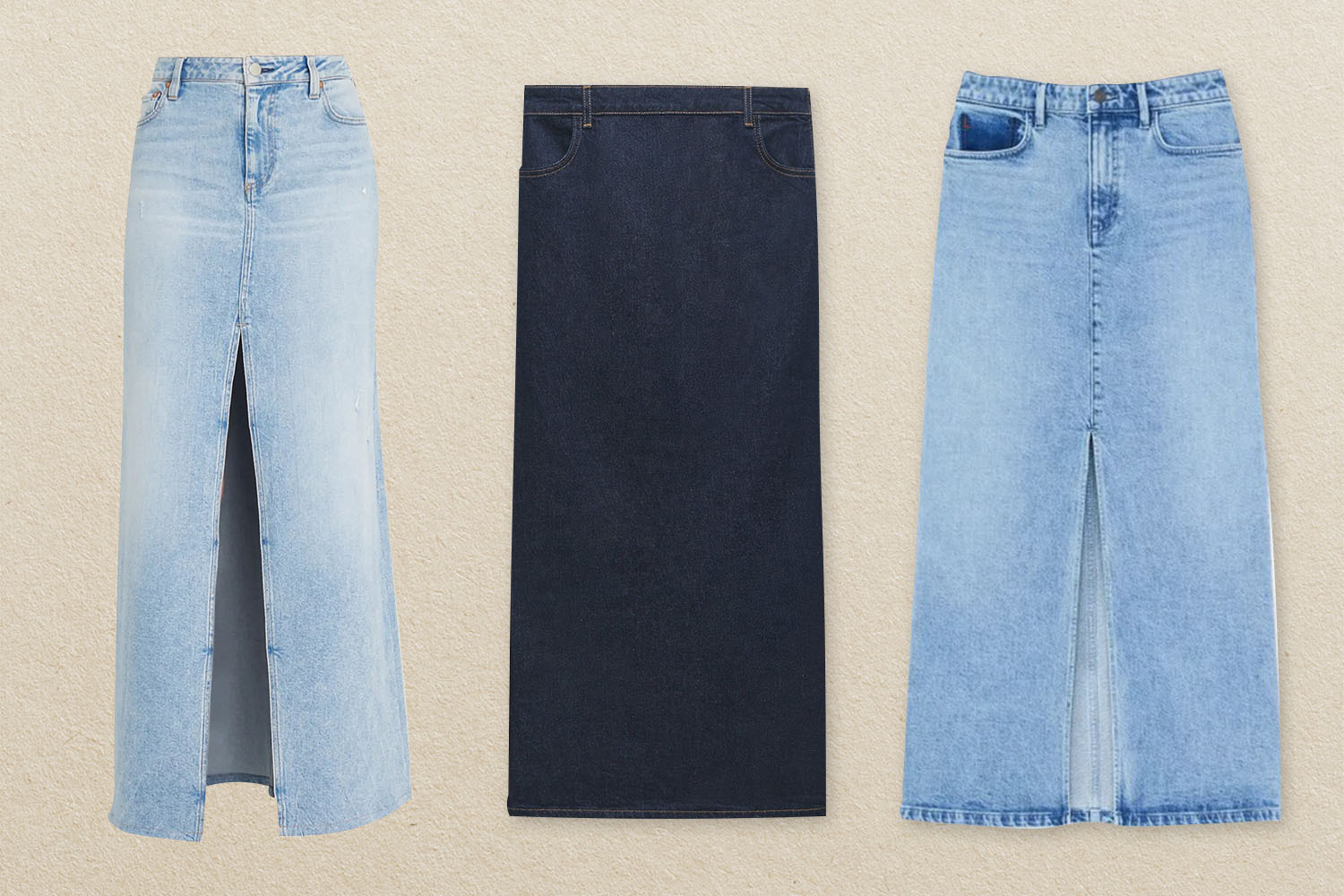 Denim Maxi Skirts
Warmer spring weather calls for denim, and the perfect way to wear it this season is in the form of a funky maxi skirt that can be dressed up or down for all occasions. It provides a sense of fashionability, while also being an item in your closet you can grab for multiple functions. I am personally ready to swap my everyday jeans for an everyday maxi. I am HERE for this trend!
Zara Slit Denim Skirt $50
Alice + Olivia Rye High-Waisted Denim Maxi $375
Lafayette 148 Two-Tone Slit Maxi $698
Art-Inspired Pieces
Renaissance-inspired art pieces have trickled down from high-fashion runway shows such as Balmain and Dolce & Gabbana into mainstream style. This style combines contemporary silhouettes with classic works of art that can be worn in formal and casual wear. If experimenting with unexpected prints is something you enjoy, this one is for you!
Bershka Art Series Print Long Sleeve T-Shirt $30
Manière De Voir Mid Rise Art Cargo Pants $160
Balmain Sky-Print Satin Mini Dress $2,285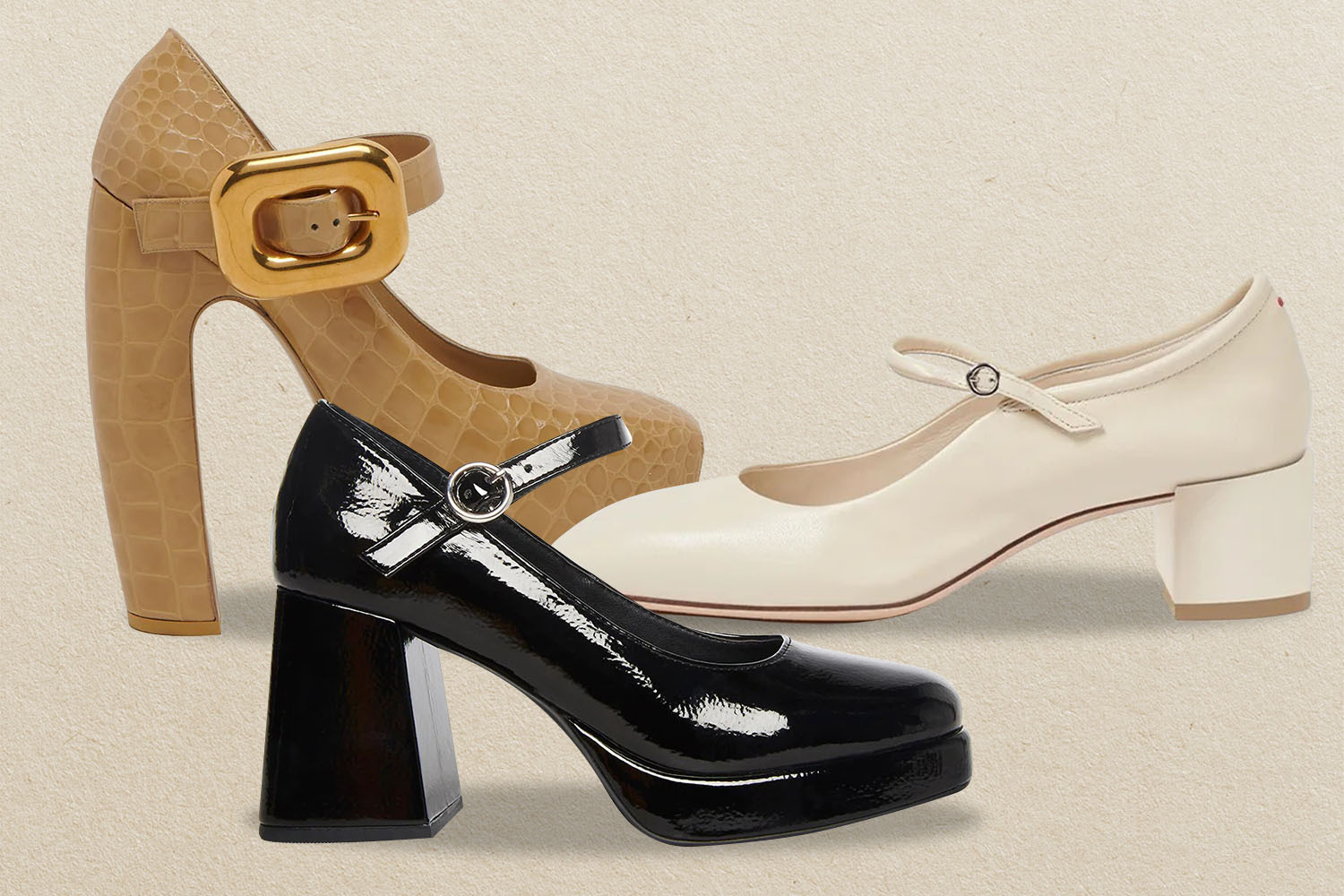 Mary Janes
I spoke about the platform resurgence in my last guide but now we have a new comeback — the Mary Jane! Tying into the increasingly popular "balletcore" trend, these are a step up from ballet flats for those who desire an elevated look with a heel, big or small. Perfect for a flirty feminine feel while also being a practical and comfortable shoe.
Steve Madden Mingle Black Patent Heel $100
Aeyde Aline Pumps $375
Bottega Veneta Croc-Embossed Leather Platform Pumps $1,750
Recommended
Suggested for you