The 2023 Fall Fashion Guide: Stylish Hems For Girls and Femmes!
This fall, look out for wide-leg jeans, trench coats and wool
September 14, 2023 5:31 pm
Shepherding you through part two of this style soiree is longtime Wondercade contributor Eliza Yerry, and you can circle back to part one guided by Sam Spector. Both are professional stylists; the folks who help celebrities achieve maximum chicness. Eliza works with people including Amanda Seyfried, Ariana DeBose and Lauren Cohan, while Sam's clients include Hasan Minhaj, Andy Samberg and the guy writing this note. They've teamed up to create a detailed and inclusive fall fashion guide for everybody — each look will have recommendations at 3 price points: totally affordable, a bit pricey and next-level — and for any body (no shape shaming or gender stereotyping here at Wondercade!). -NPH
Below is Eliza's recs. Click here for Sam's! -NPH
Hi Wondercade friends! It's Eliza here. Always sad to leave the summer behind, but always excited to start amping up for the colder weather. Although this season's trends are quite vast, I am focusing on key staples to update your wardrobe — ones of the moment that we will be seeing everywhere this season, but that are timeless and will last you months, if not years.
This season, wide-leg jeans and oversized suiting is still key, which is always satisfying if you've already added some of these pieces to your closet. Darker coats are making a comeback and for me — a New York gal — I couldn't be more excited! Longer silhouettes, trench coats and wool-type fabrics are the key factors in this category. Some new pieces you'll be seeing are fun, colored, textured sweaters and blanket scarves. (When choosing a scarf, the bigger the better!) With these two capstones, think statement pieces that will elevate any outfit you wear out.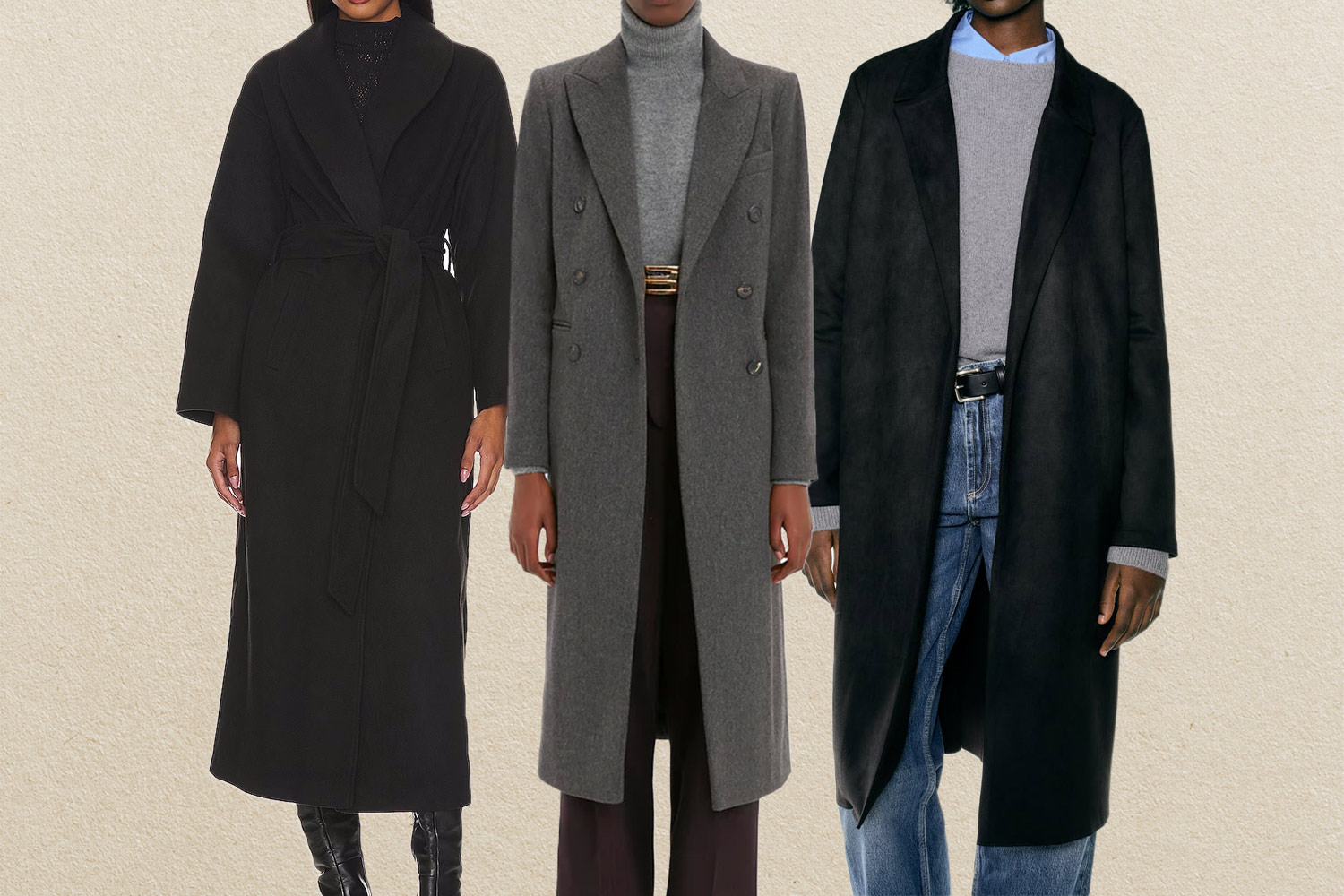 Dark Coats
Dark is the word for coats this season. It's all about gray and black, as seen by Alaïa, Prada, Dolce & Gabbana and Victoria Beckham. Let the fall foliage bring the color, while you bring the sophistication.
Zara Faux Suede Coat $70
Lovers and Friends Carla Coat $328
Victoria Beckham Tailored Slim Coat $2,290
Sweaters
Neil asked us to feature autumnal staples. Okay, Neil…you want staples? I've got staples! Sweaters. We've all got a bunch of them, and we're all constantly on the lookout for potential new favorites, am I right? Every year, I'm laser-focused on how designers put new spins on this core basic. And this year, we've hit paydirt. Behold! A trio of eye-catching, textured and…the best part…wait for it…SUPER roomy sweaters, which will be key for fall 2023.
Zara Striped Open Knit Sweater $46
Free People Easy Street Tunic $128
Bottega Veneta Chevron Wool & Mohair Turtleneck $2,400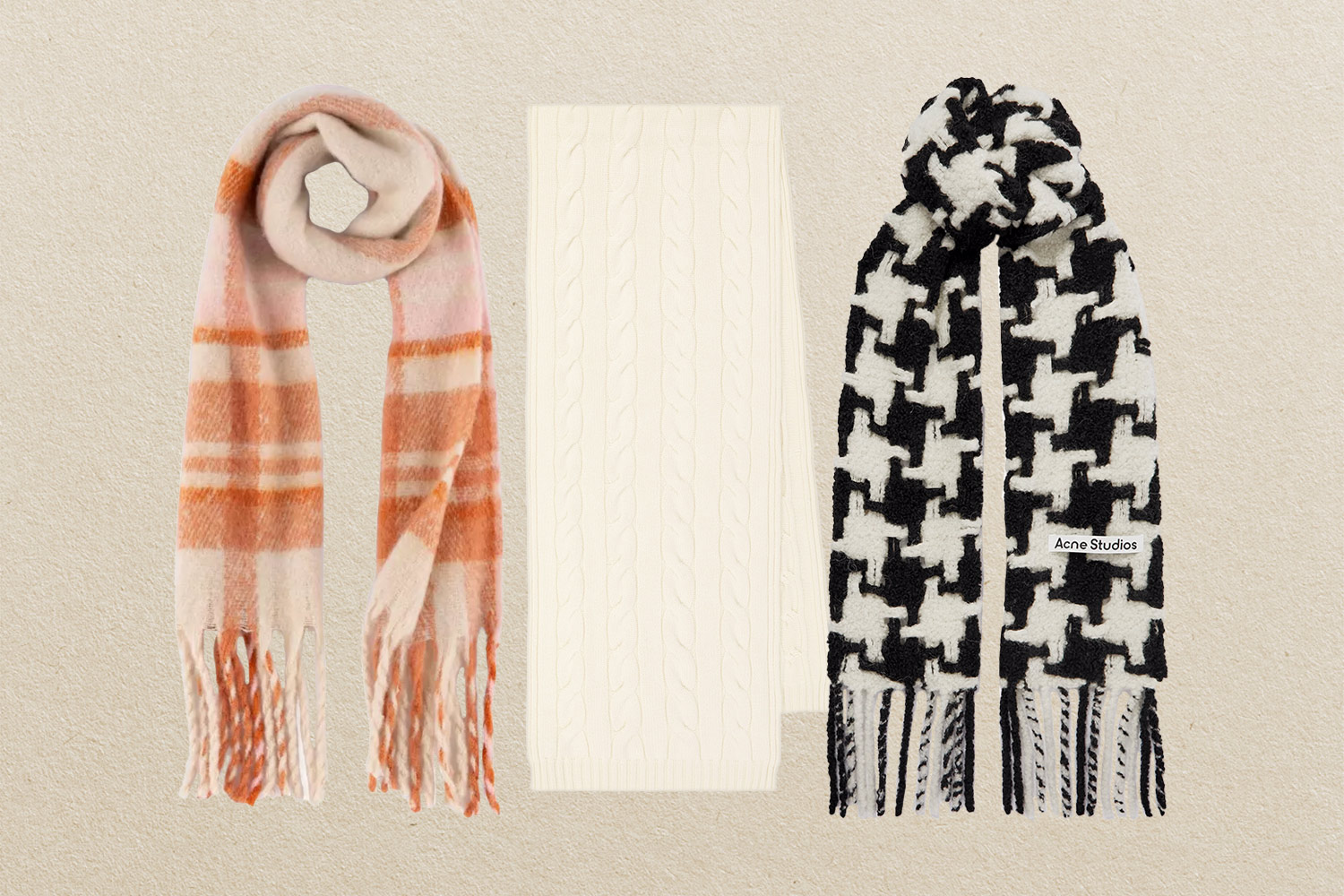 Blanket Scarves
Scarves always add such a unique twist to your winter outerwear look. Blanket scarves — big numbers that'll envelop you and have others gawking in jealousy — have been a thing for a couple years, but they were everywhere at the fashion shows this year. There's no more affordable (and in the case of the third option, luxurious) way to add some flair to your fall and winter looks.
Shiraleah Plaid Arista Scarf $32
Acne Studios Alpaca Scarf $320
Loro Piana Napier Cashmere Scarf $1,575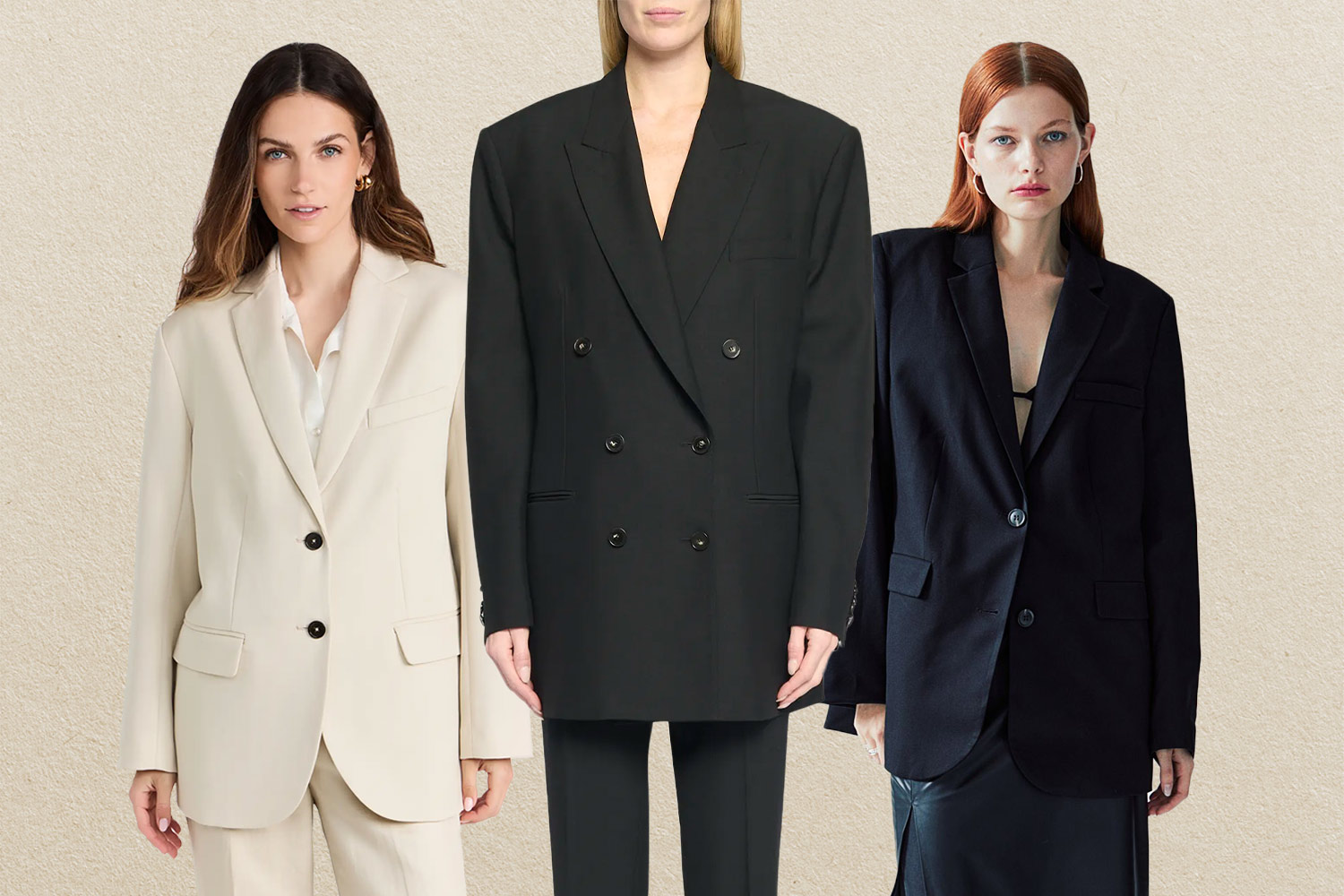 Oversized Blazers
Nothing new here! Oversized blazers are still a (great) thing, as seen on the runway at The Row, Prada, Dior and Bottega Veneta. As you've no doubt noticed from both my list and Sam's, oversized items are all the rage at the moment…. Don't you love it when clothes are super fashionable and super comfy?
H&M Single-Breasted Blazer $50
Anine Bing Quinn Blazer $550
Stella McCartney Oversized Double-Breasted Jacket $1,950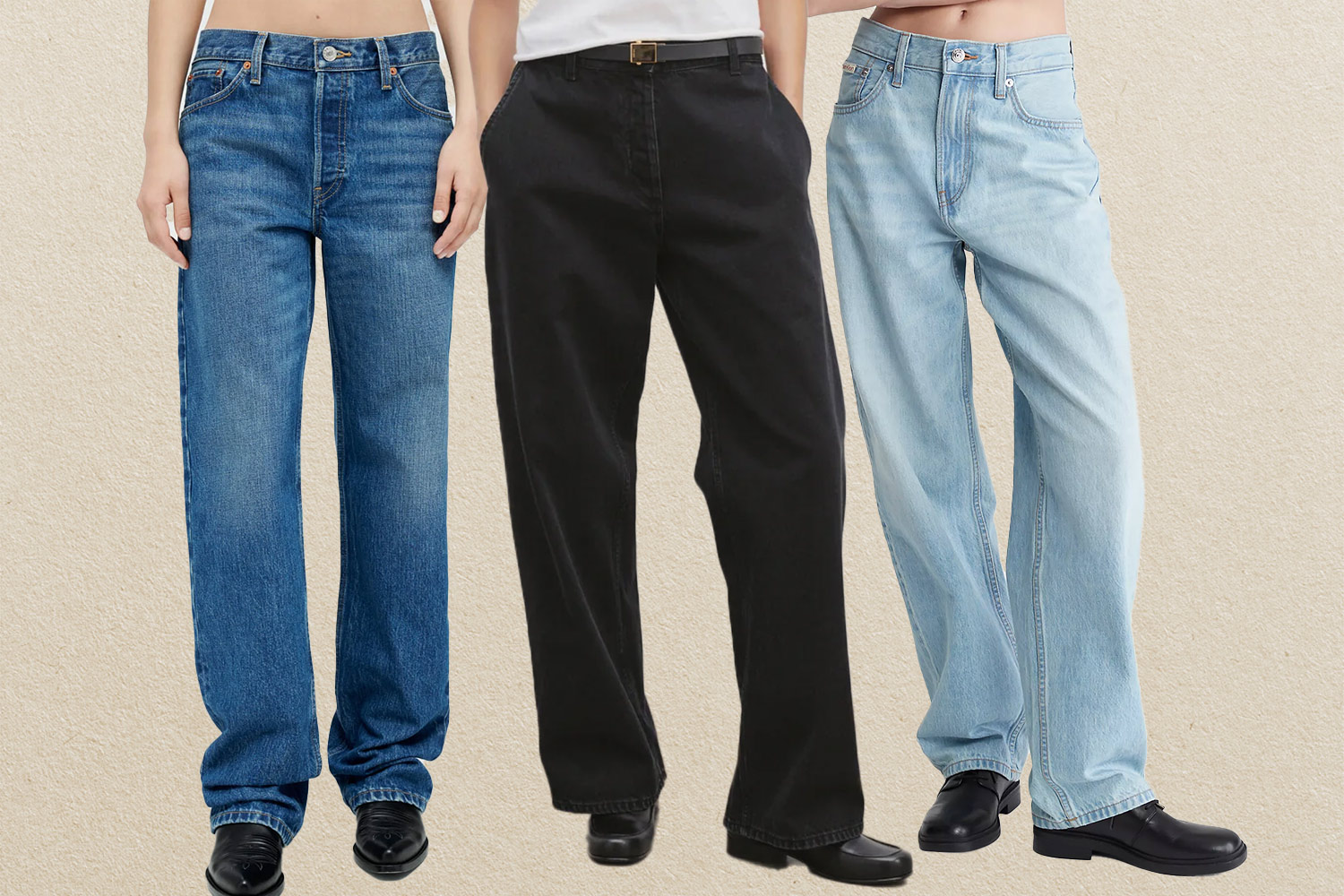 Wide-Leg Jeans
This winter, you can never go wrong with a pair of wide-leg jeans. Every denimwear brand is making them, and some designers are making them with lower-rise waists than what we have been used to in recent years (though not as low as the bum-revealing low-rise cuts from the late 1990s. Thankfully!). I personally did a big haul at Calvin Klein and to me they feel like an elevated version of a sweatpant. I live in them. Once again, this season, it's all about loose fits you can live in.
Calvin Klein 90s Loose Fit Jeans $90
Re/Done Loose Longish $295
The Row Perseo Jean in Cotton $790
---
Recommended
Suggested for you