The 2023 Fall Fashion Guide: Miraculously and Marvelously Masculine
It's a cashmere sweater fall, y'all
September 14, 2023 5:31 pm
Shepherding you through part one of this style soiree is longtime Wondercade contributor Sam Spector, while Eliza Yerry will take you through part two. Both are professional stylists; the folks who help celebrities achieve maximum chicness. Sam's clients include Hasan Minhaj, Andy Samberg and the guy writing this note, while Eliza works with people including Amanda Seyfried, Ariana DeBose and Lauren Cohan. They've teamed up to create a detailed and inclusive fall fashion guide for everybody — each look will have recommendations at 3 price points: totally affordable, a bit pricey and next-level — and for any body (no shape shaming or gender stereotyping here at Wondercade!). 
Below is Sam's recs. Click here for Eliza's! -NPH
---
Hi there, it's Sam Spector, happy to be back with you. And to be moving into one of my top 4 favorite seasons: autumn!
This fall, it's about taking everyday pieces, and elevating them into something special. Sure, you can wear a blazer (and every man, or lover of men's clothing, should have one on standby). But why stop at a plain ol' blazer, when you can wear one made of textured knit? Or why wear basic trousers, when you can wear one with pleats, for a little more visual interest (and comfort)? Hey, if they worked for Gene Kelly, they can work for you. Today, my recommendations are a double whammy: they're all staple pieces your collection needs, but they've also all got a special little somethin'-somethin' that taps into today's trends. With these, your autumnal outfit is sure to rise above the pack.
Cashmere Sweaters
Cashmere = comfort. It's that simple. It's warm, and it's breathable. You can dress it up, dress it down (maybe with one of the blazers I recommend down below). Truly, a soft sartorial Swiss Army Knife.
Naadam Essential Cashmere Sweater $75
Everlane Grade-A Cashmere Crew $170
Frame Lightweight Cashmere Sweater $548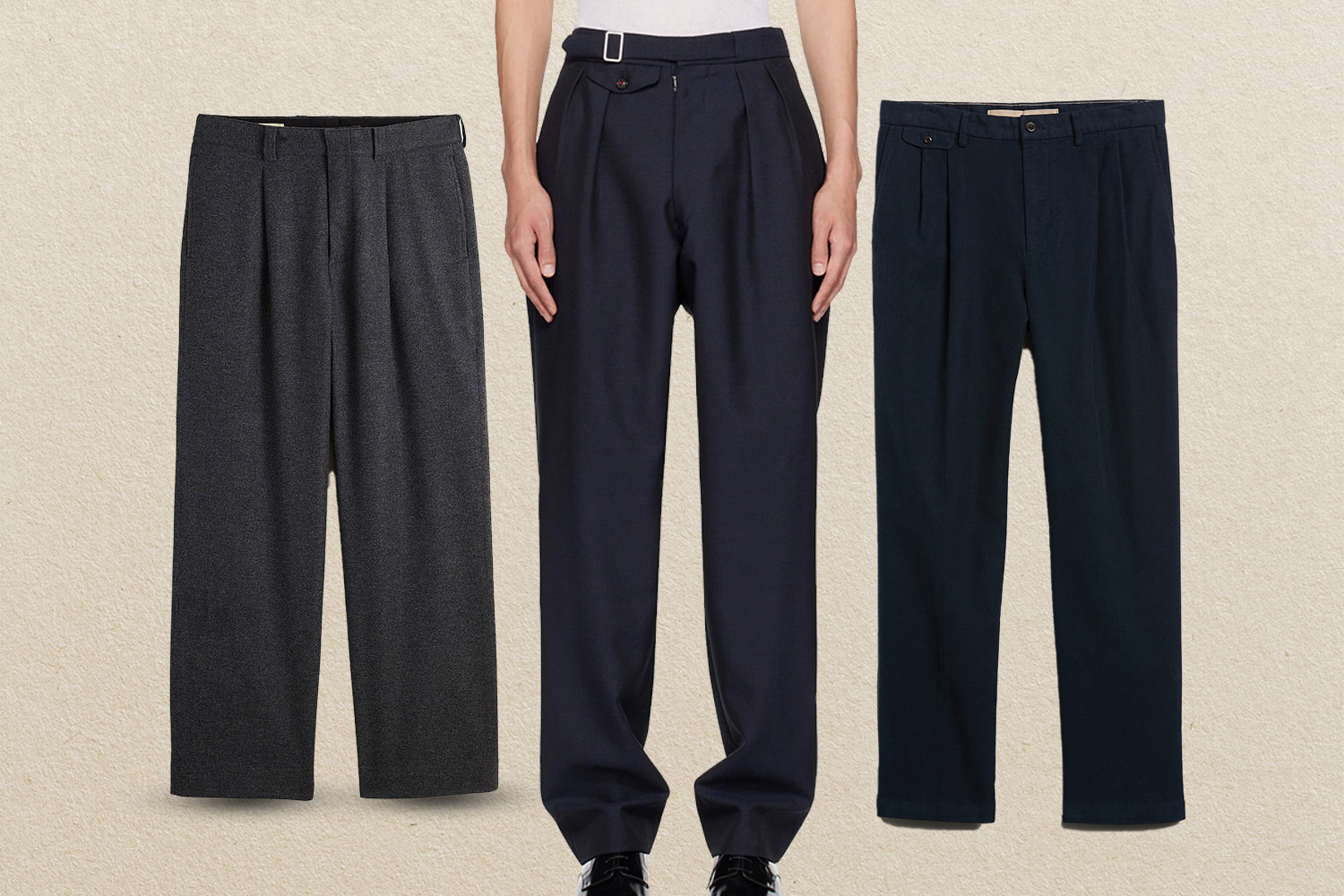 Pleated Trousers
Pleats are synonymous with dressy looks, but this season, expect to see them everywhere — even on casual trousers. Trends come and go, but pleats never go out of style (like a great tuxedo and a perfect white tee). Bigger guys look great in them as they offer more room in the thighs, and everyone, regardless of body type, looks more sophisticated in pleats than they do in flat-front trousers. A fall classic if there ever was one.
Banana Republic Pleated Moleskin Pant $49
Madewell Roebling Pleated Trousers $148
Maison Margiela Pleated Trousers $1,245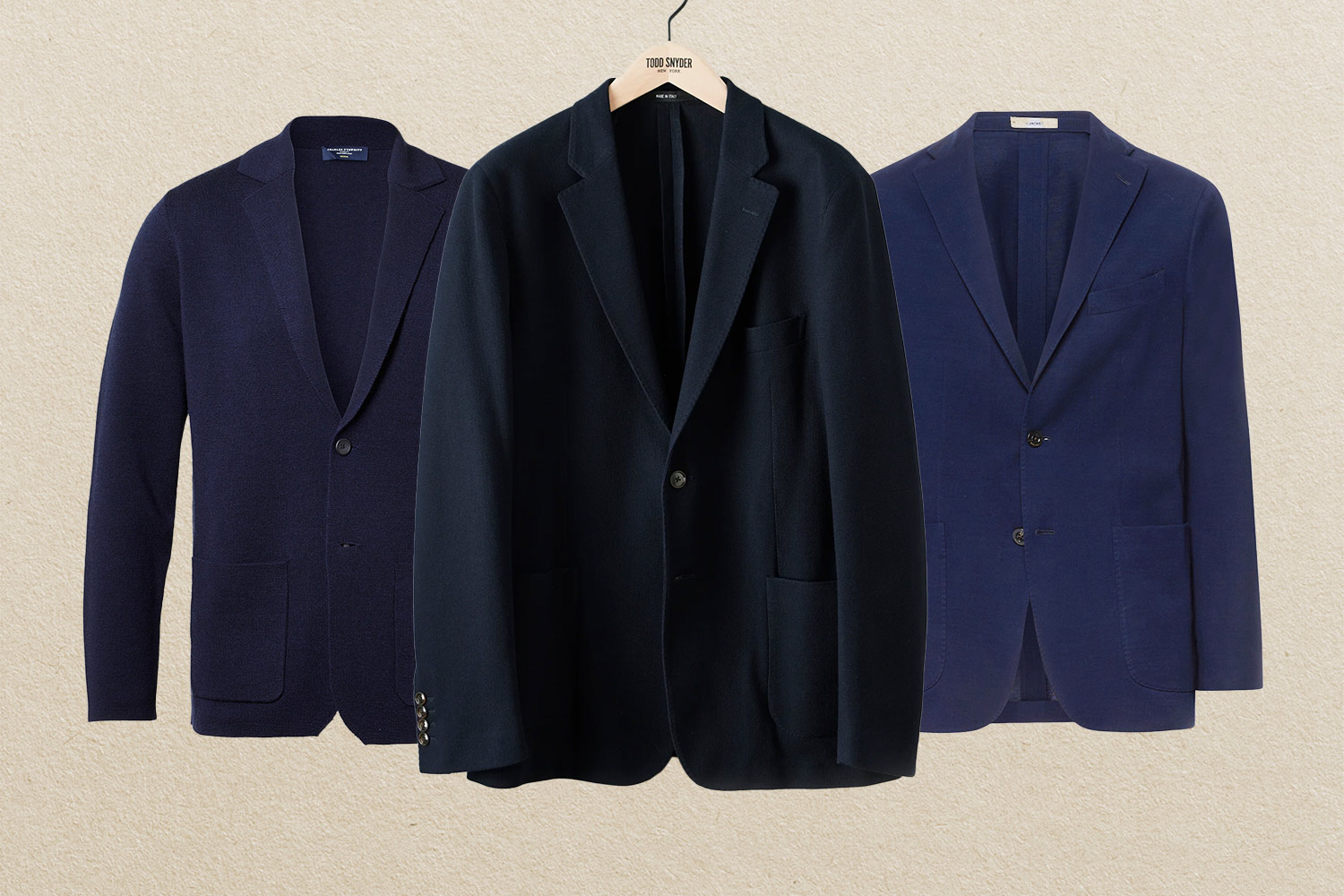 Knit Blazers
Imagine if a cardigan had a baby with a tuxedo jacket. (Though try not to imagine how much chafing there'd be during the baby-making.) Want a blazer that feels like a sweatshirt? Well, then get yourself one of these. They're a lot less structured than a normal blazer — they drape and hang over your shoulders. Great for weekends and casual nights out, and casual offices. (Does anyone go into offices these days?)
Charles Tyrwhitt Merino Blazer $209
Todd Snyder Knit Madison Sport Coat $698
Boglioli Cotton Jersey K-Jacket $1,400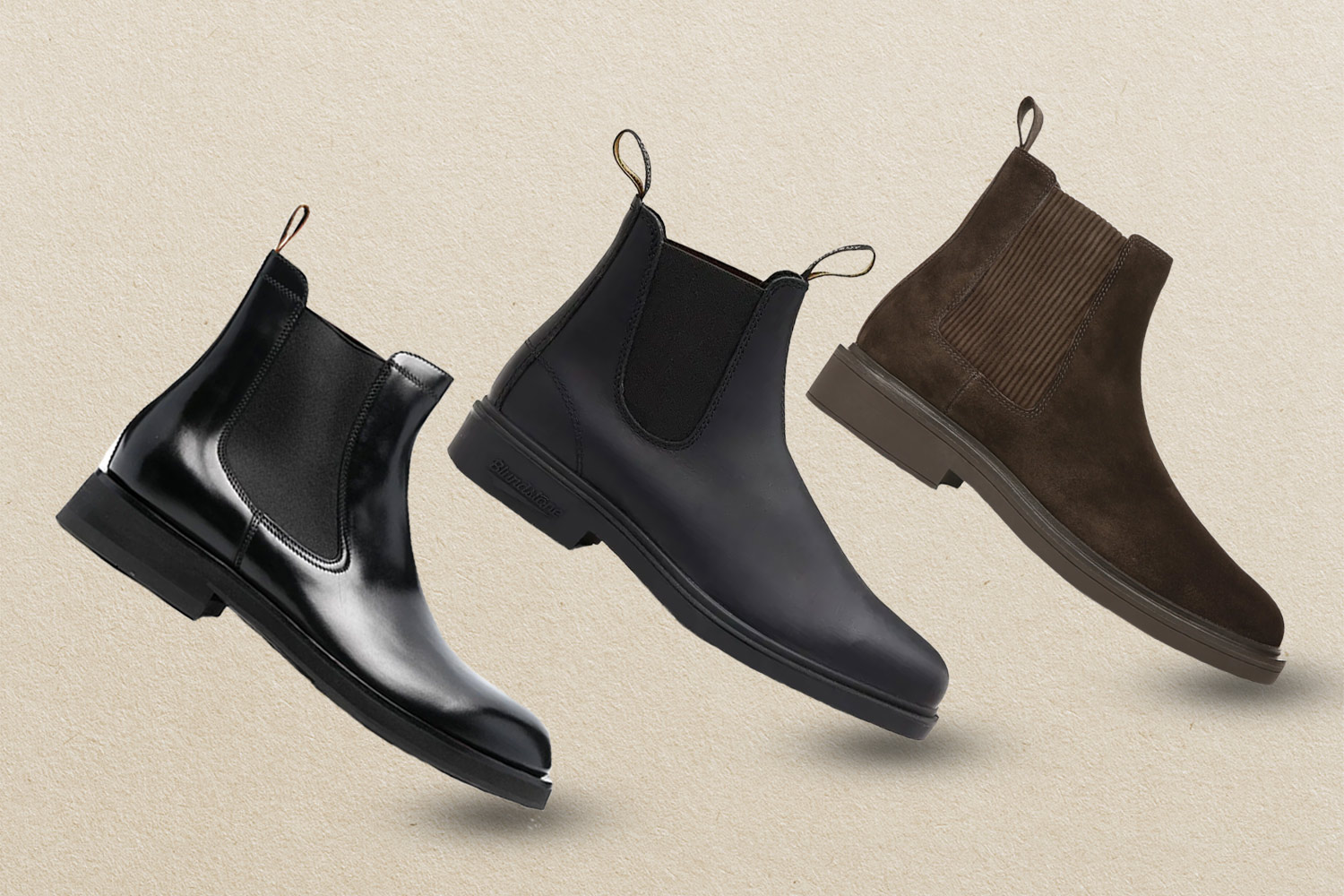 Chelsea Boots
For the uninitiated, Chelsea boots are ankle-high, with a rounded toe, come in almost any fabric or color (I love black leather and brown suede, personally), and are super fashionable. Dress 'em up, dress 'em down…they'll work with just about any outfit you've got, from jeans and a sweater to a suit. What's more, just because they're fashionable, doesn't mean they're fragile; a good pair will hold up to the elements, and a great pair will look better the more they're worn.
Blundstone Men's Dress Chelsea Boots $215
Vince Men's Erik Suede Chelsea Boots $395
Santoni Chelsea Boots $950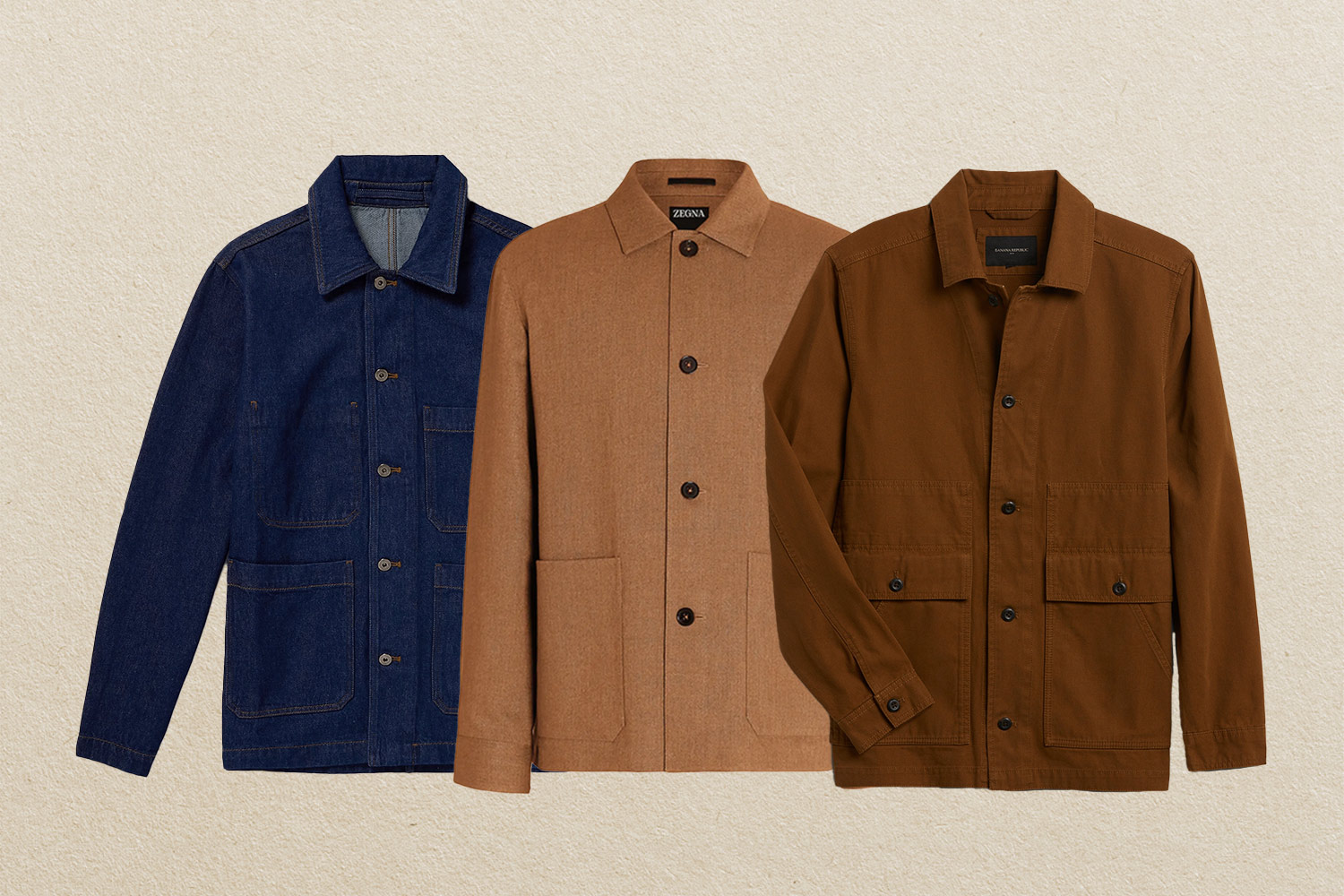 Chore Jackets
The chore jacket derives its name literally — it's a top layer you can do all your chores in. Keeps you warm when doing stuff in the yard, and keeps you looking smart while running around town. The best part: they're absolutely covered in pockets.
Banana Republic Chore Jacket $60
Mr P. Denim Chore Jacket $385
Zegna Silk & Linen Chore Jacket $3,290
---
Recommended
Suggested for you