Eat, Drink and Party Like a Queen. Or King!
Here's everything to help you and your hunties throw the ultimate viewing party for "Drag Me to Dinner"
June 9, 2023 11:24 am
I have something very special (and quite fabulous) to share with you. It's a project that David and I have been cooking up for over 5 years, which is finally out in the world! You better watch, and you also better WORK — because 40 drag queens from around the country are ready to set your TV screens a-freakin'-blaze. Presenting: Drag Me to Dinner, available to stream on Hulu right this second!
David and I love drag. It's an absolute cornerstone of the queer community. We look up to drag queens for their talent, their fashion, their authenticity. Drag shows are pure humor and joy — are there two more powerfully unifying forces?! I think not. Especially during this special time of year: Pride Month. I can't wait for you to watch this show, Wondercader. BUT FIRST — We've got pointers for making your viewing as fabulous as can be: David's got some party dish recipes, the Wondercade house mixologist Jonathan Lind is back and serving up a fresh cocktail recipe, and finally, it's Drag 101 from Willam, one of our queens on DMTD. So sit back and get ready to party for your life!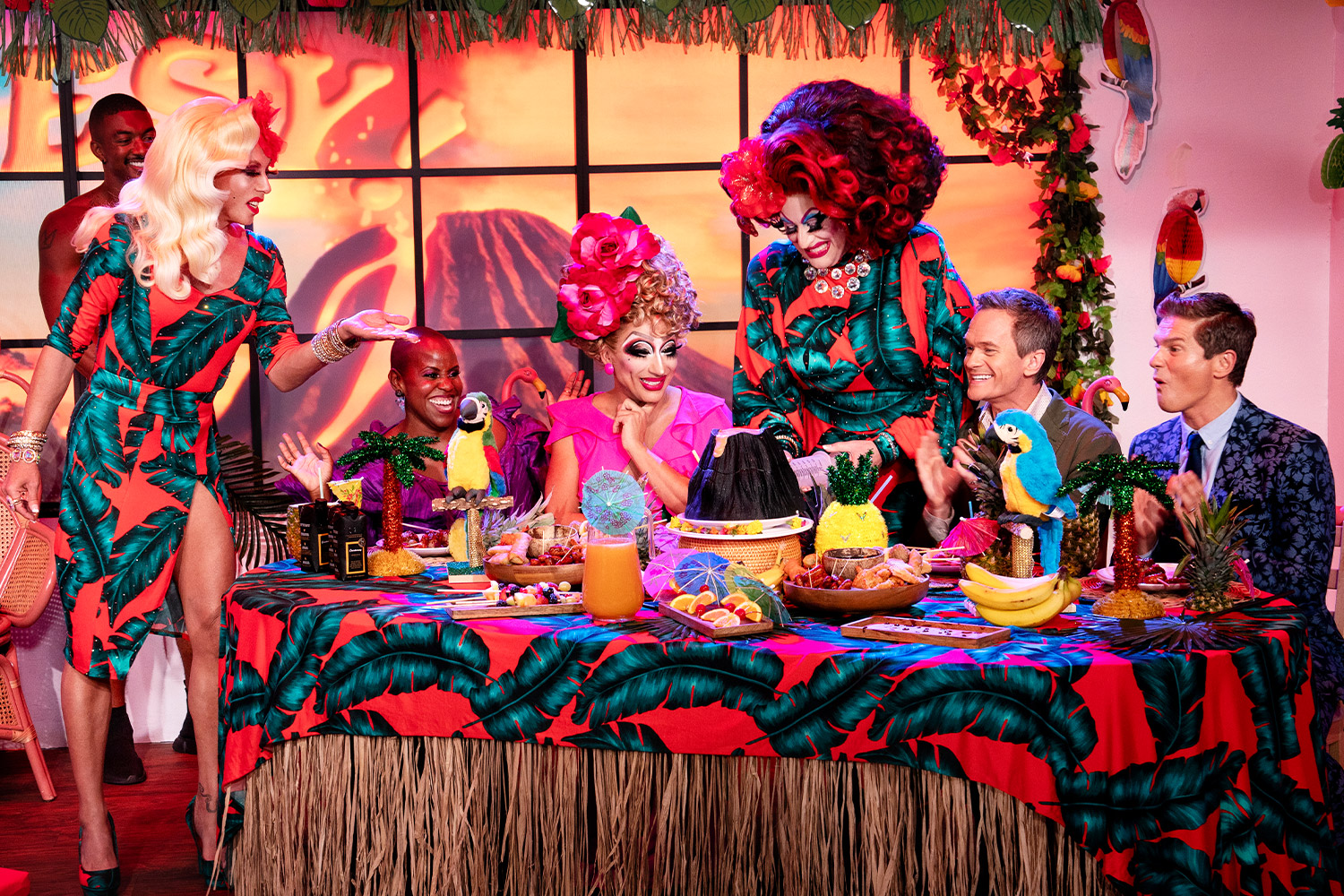 DELICIOUS DISHES FROM DAVID
As a co-creator of Drag Me to Dinner, I, like Neil, am thrilled to share this show with you — it's been a marathon labor of love. And drag in general? Yass, queen. Neil asked me to plan a party menu for watching DMTD, so let's talk snacks! Since puns are a huge part of drag culture, what's better than a punny party menu? Here's mine: nuts, balls and wieners. Yup, I'm subtle like that.
Spicy Mixed Nuts. This is a fun, easy snack for any type of party. It's so simple: grab your favorite type of nuts, coat them in spices and bake them in the oven. Here's the recipe: Coat a large bowl of nuts with ½ teaspoon each of chili powder, red chili flakes, cumin and cayenne, plus lots of salt and pepper, and toss the whole thing in a quarter cup of olive oil. Bake at 325°F for 25 minutes or so, shake into a bowl, and enjoy!
Sweet and Spicy Meatballs. Get a bag of frozen meatballs at the supermarket (or Ikea!), and pop 'em in a slow cooker along with an entire jar of grape jelly and an entire jar of chili sauce. Yes, I'm a trained chef, and I know it sounds crazy, but trust. It's ridiculous! Cook on low for 4 to 5 hours. If you don't have a slow cooker, bake in a Dutch oven or covered pot at 275°F for 4 hours. Low and slow, baby. Serve them in a bowl with a side of toothpicks. Best balls ever.
Sausage-Wrapped, Oven-Baked Weenies. Take some hot dogs, split them down the center, fill them with cheese (Cheddar, American – something that melts well) and wrap them in bacon. Bake them at 425°F for about 15 minutes, until the bacon is done. Super easy. The second best meat you'll put in your mouth.
Rainbow Slushes. Get some frozen popsicles at the market and crush them up with a mallet or a blender. Layer the different colors in a clear glass, and stick them back into the freezer until you're ready to serve. Throw in some vodka if you fancy. Garnish with Gummi Bears… it's a rainbow treat that's deliciously gay — perfect for Pride!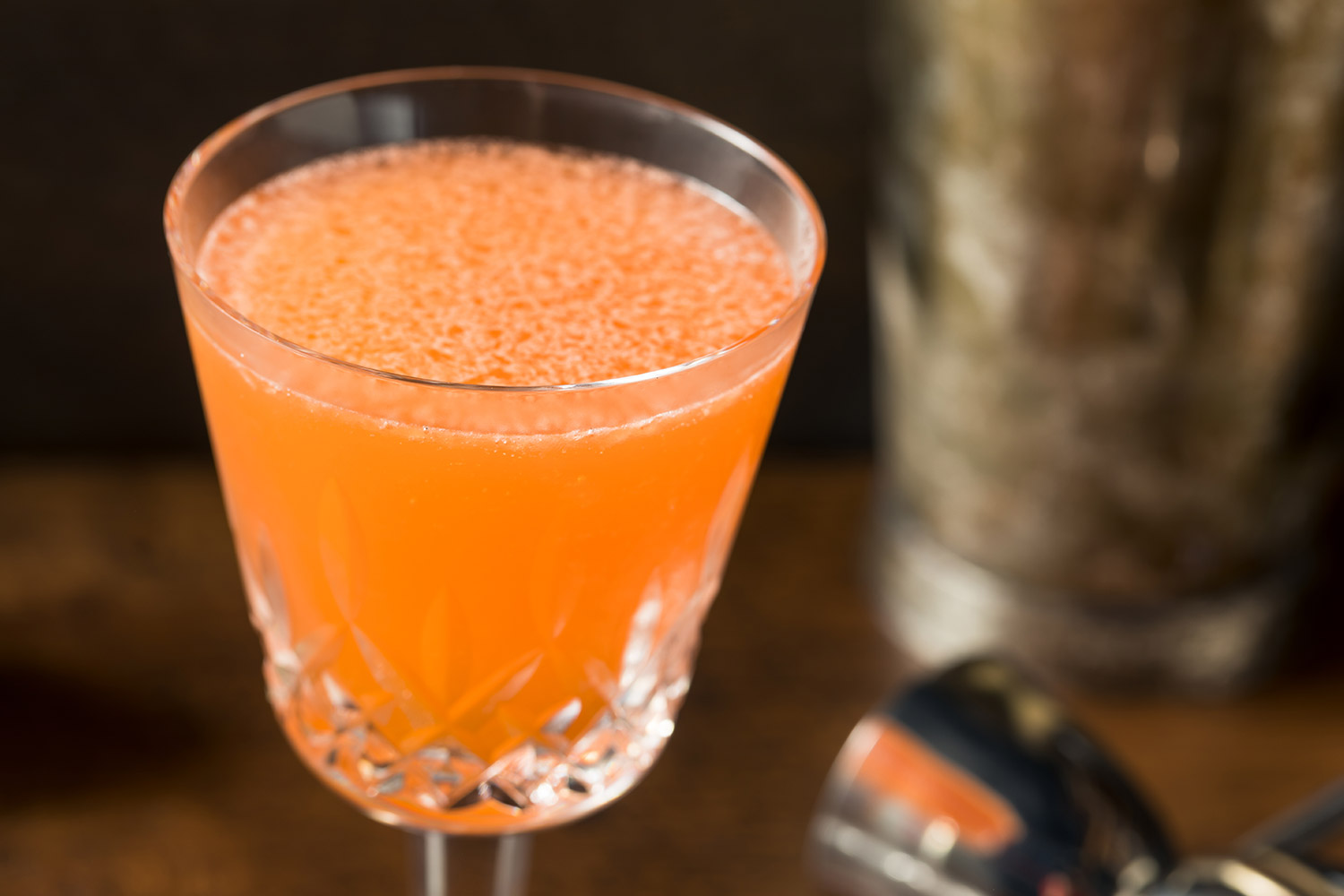 NAKED AND FAMOUS COCKTAIL RECIPE
Hello my friend, Jonathan Lind here, and do I have a treat for you! Piggybacking on the rousing success of Drag Me to Dinner, I wanted to give y'all a little libation to whip up for your next dinner party — something that'll loosen both tongues and buttons. There are cocktails that are so perfect in both composition and cultural impact that they become what is known as a "modern classic"…and this drink from legendary bartender Joaquin Simo has more than earned that label.
First, the ingredients: mezcal, lime juice, Aperol and yellow Chartreuse (herbal liqueur produced by monks). At face value, this drink has some similarities to the venerable margarita, but the inclusion of Aperol and yellow Chartreuse adds bitterness, sweetness and a cornucopia of herbs and spices that you just won't get with a standard marg.
Second, and most importantly, the name: Naked and Famous. Let's be real…I cannot think of a more playful, roguish, "drunk brunch"-vibe name for a cocktail! I hope you agree, and I'll leave it at that. Well, not quite…I'll leave you with the recipe.
INGREDIENTS
¾ oz mezcal
¾ oz Aperol
¾ oz yellow Chartreuse
¾ oz lime juice (freshly squeezed, for the love of all that is holy!)
DIRECTIONS
Combine everything into a cocktail shaker, fill with ice, and shake until ice cold. Generally speaking, this is between 10 and 20 seconds.
Strain into a small coupe glass (otherwise known as a Nick and Nora — who doesn't love a fun fact?), and enjoy!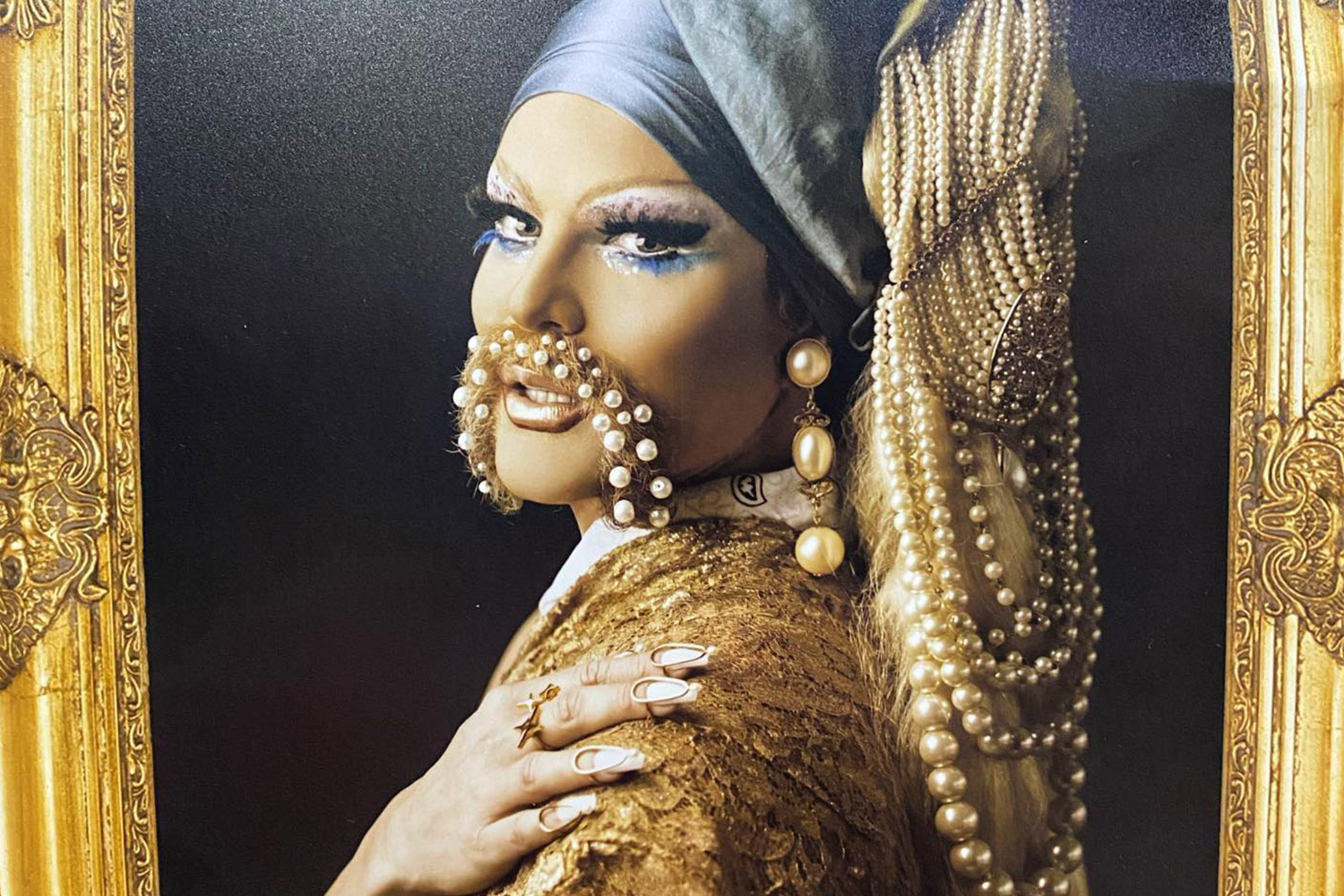 HOW TO GET INTO DRAG. LITERALLY.
So you wanna be as fierce as the ladies on our show, but might be intimidated as to where to start. Never fear! We've got 5 quick tips from Willam, one of our contestants, as she drops some knowledge to help you unlock your inner queen. -NPH
Take a shower. "You never want to smell like turkey chili or any kind of Old Spice-based lifeform at all at any point during drag."
The Tuck Rule. Willam says you don't have to tuck, but if you do, there are a couple of methods. You're gonna want to shave for this one…NEIL NOTE: This was Uh. May. Zing. I couldn't run just one quote from Willam's tuck tutorial. Also, it's hilariously graphic. Check Wondercade.com for her unedited tips. (Or lack thereof…)
Lashes, lips, glitter! "Those are the three things a queen needs," Willam says. Don't be intimidated! "People are scared of drag and think it takes lots of brushes, and contouring, but you don't need all that," Willam says. "Just smile real big with lashes and a lip and sparkle." She points to her own Suck Less line — made for drag queens, by a drag queen.
Bring the shade. "Find a way to backhand compliment everything… 'I love what you're wearing. Is it archival? Did you get it at an old maiden store?'" Be shady, but not too shady, she says.
Pump the music. "Put on the music of other drag queens: Sylvester, Kevin Aviance, Adore Delano, Shea Couleé, or myself! Or Neil in Hedwig! Lady Bunny, Billy Porter, Boy George, Divine…That's a great playlist."
---
Recommended
Suggested for you