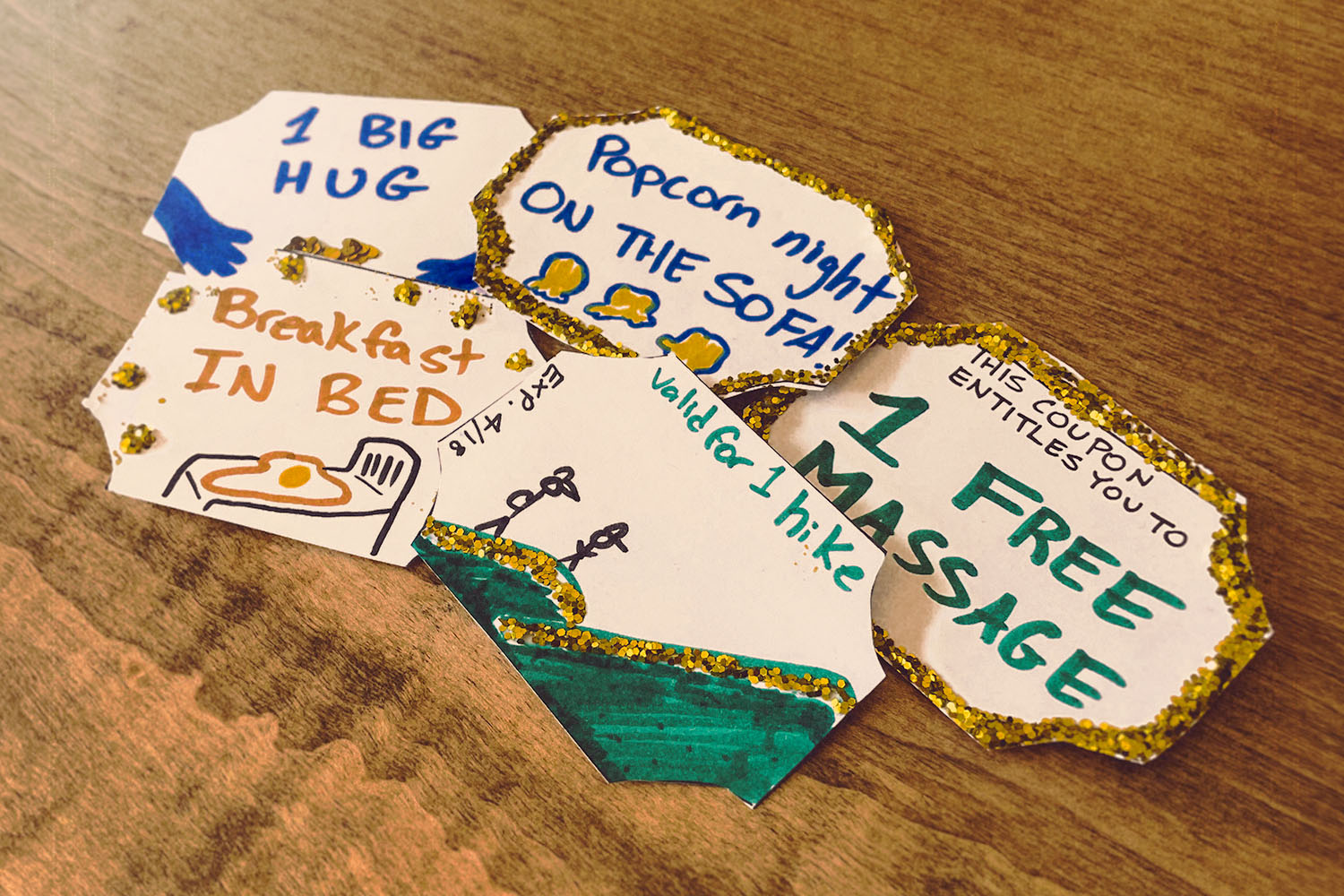 How to Be More Romantic
David Burtka shares his tips on stepping up your Valentine's game...complete with a recipe
February 27, 2023 12:59 am
Neil asked me if I would share some ideas for romantic gifts for your loved one. Of course I said yes — how could I refuse?
If you're a longtime Wondercade subscriber you know I love giving the gift of experiences. Moments shared, activities crafted specifically for the recipient. Bonus: Today's ideas are free! Or close to it.
One gift I love to give is a homemade stack of coupons, redeemable for any number of things, from a hug or a hike to dinner at home or a movie and popcorn night on the sofa. You can even get a little naughty with them, by making them redeemable for kisses or rarely performed sexual positions. All you need is some paper and your imagination. Pro tip: If you receive coupons, make sure you use them! I have a stack of them sitting on my desk, and most have expired. Second pro tip: If you're giving coupons, be sure to add an expiration date.
Here's another idea … you can learn anything online these days, so why not do a little research on how to give a scalp or foot massage? Mmmmm, give your partner the gift of touch. It's free, takes only a little bit of effort, and it's one of the more intimate and special things you can do for someone else.
Of course, I love the gift of cooking. Whether it's cooking together — which can be so romantic — or, if your partner doesn't like cooking (oh, hi, Neil!), cook something for them. This year, I'm making pot de crème. It's the perfect Valentine's Day treat. It's rich, it's creamy and it's easy. Like me! Just kidding. Sort of.
---