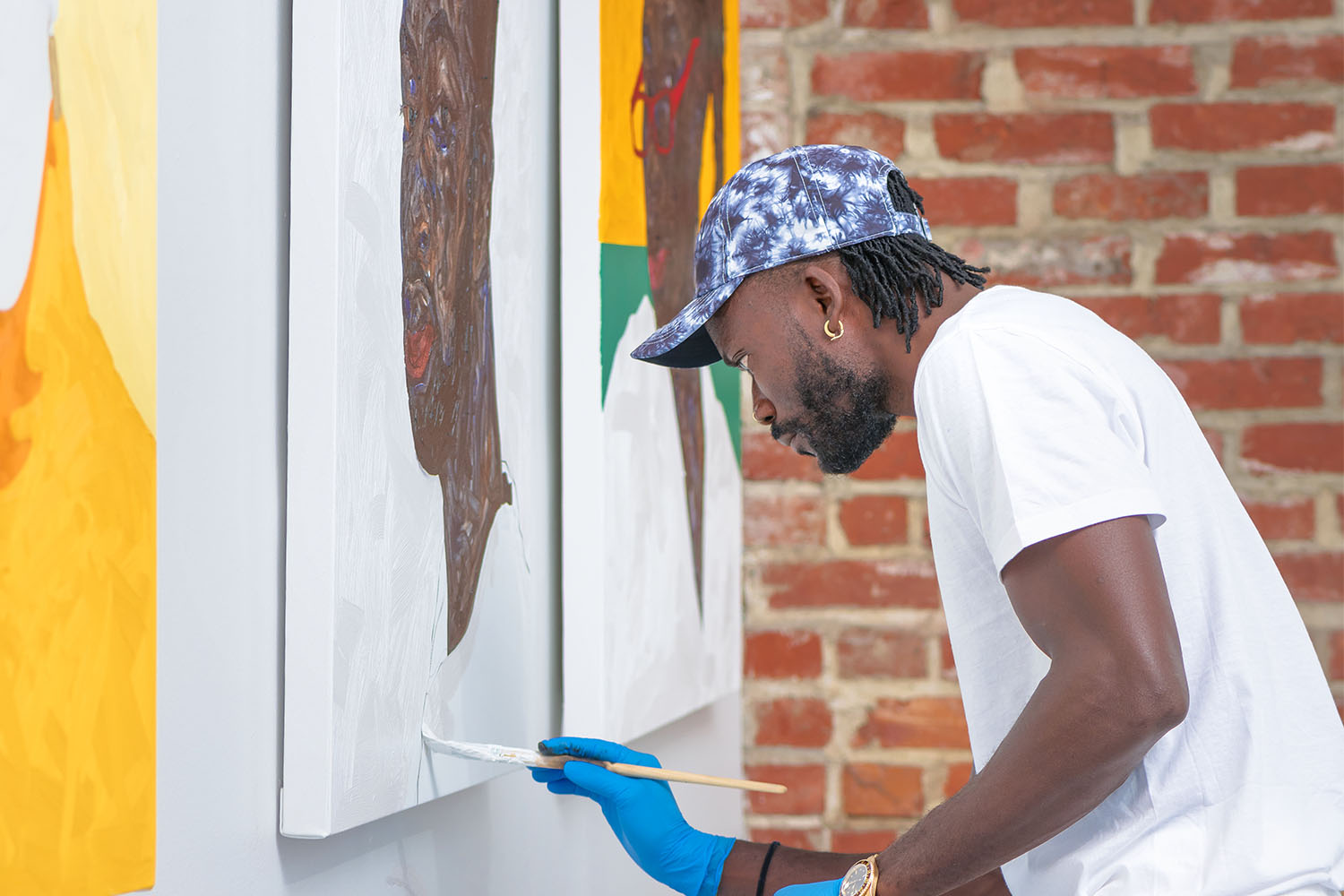 A Crash Course in Collecting Art
Gallerist Bennett Roberts shares some helpful tips for any budget
May 10, 2023 5:53 pm
As the co-founder of Roberts Projects in Culver City, Bennett Roberts represents some of the most in-demand artists in the world, including Kehinde Wiley, Ghanaian sensation Amoako Boafo and the iconic sculptor (and Wondercade Issue No. 2 interviewee) Betye Saar.
Few people know more about the ins and outs of collecting art, a rarefied preoccupation that is no longer the sole province of the wealthy and well-connected, than Roberts. He says anyone can do the research and dedicated sleuthing — on social media and local art spaces — to pick up the trail of exciting new artists (ideally, just before they, and their valuations, go stratospheric). "Most people don't do it because it does take some due diligence," he says. "All the most successful art collectors are the most passionate, and the most curious. Curiosity and passion make the greatest collectors."
Wondering if you've got what it takes to discover the next big artist? Read below for some advice on how to do it no matter what your budget. Art is available to anyone!
---
Don't be intimidated by art galleries. No one will ask you to leave.
"All galleries are free to the public. They might seem intimidating because you're walking into this big white space and maybe there's a person sitting there who doesn't look up. But the galleries are actually there for you — they want people coming in. Buyers only make up 10% of visitors. It's not enough people. And artists really love for people to come and see their art. They don't care if someone's buying their work. The more people participate in art — visiting museums, galleries, and alternatives spaces, the more the lifeblood of the art world gets stronger."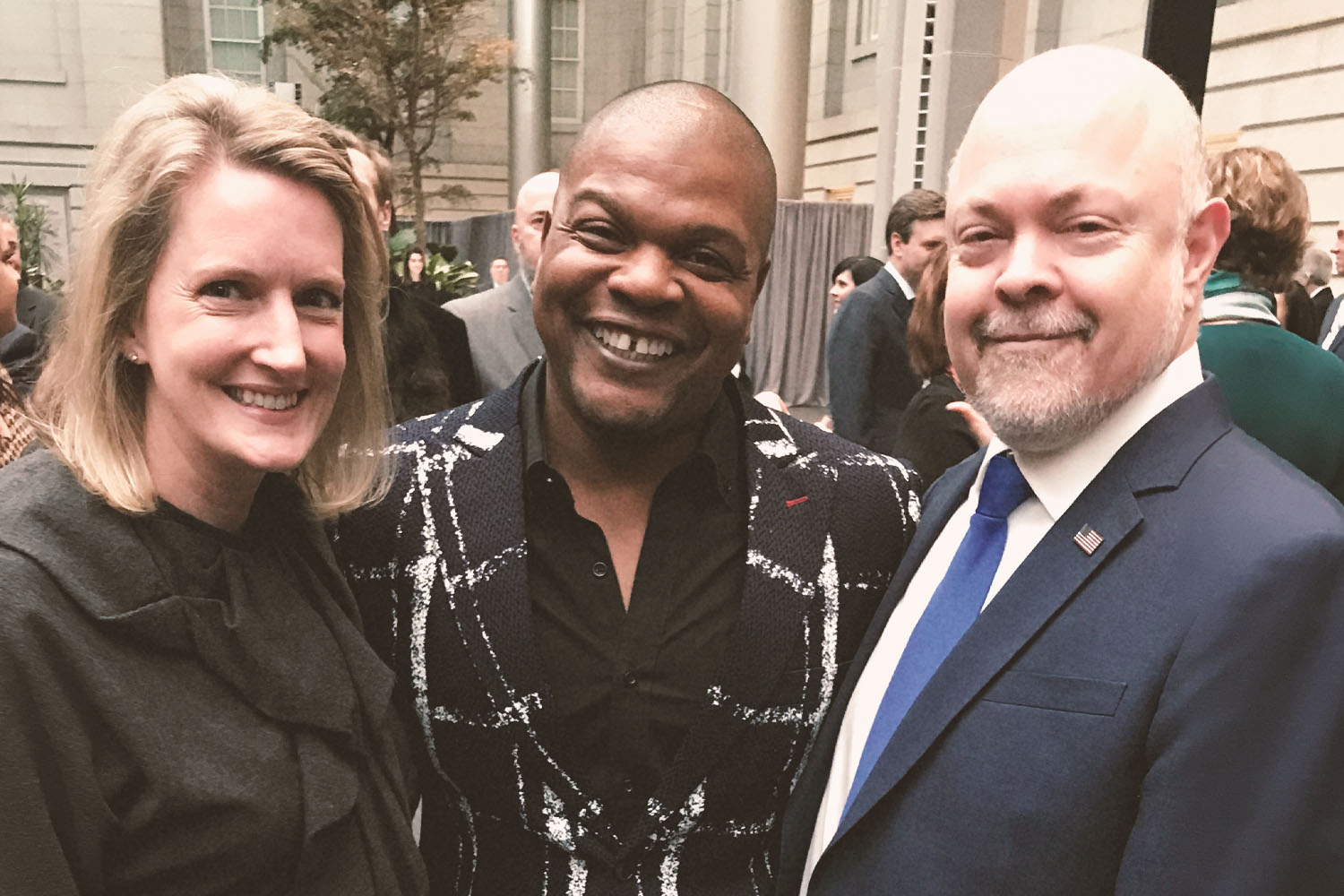 Do your research — thanks to the internet, there's more free information available than ever.
"These days are very different from the old days. You can do a lot of reconnaissance from your office or your computer. There's Artsy, which always covers different cities and shares the best 10 shows [there]. Artforum, too — you can decide which galleries, of the ones that they're recommending, are exhibiting things you like and go there. I do the same thing myself. After 35 years in the business, I search around, see what shows are up at which gallery, and figure out what it is that we might want to support or acquire."
Approach things from the mindset of a collector, not an investor.
"I think everyone wants something to become worth something. No one wants their money to become nothing. But with art, you need to start learning and just buying things. I would never tell someone to start with 'investing' unless they have a million dollars and want to go to the auction house and buy a small Picasso drawing, or whatever it happens to be. That's already an asset class. What we're talking about is really mining for great work before the world knows it's great."
Beware the hazards of chasing after work by quote-unquote hot artists.
"If it's hot and you haven't supported that gallery with that hot artist before, the odds are not very good that you'll even be able to buy it. What people need to understand is that the art business is all about relationships. But a newer collector shouldn't worry about that at all. They have to do their due diligence — meaning looking at the galleries and artists they like. Hopefully [you'll find] an artist that isn't so hot yet …. an artist who's still reasonably priced. And then, at a certain point, you have to pull the trigger. There's never a wrong choice in acquiring a piece of art."
Invest in art from historically marginalized classes.
"This started maybe 20 years ago, but [there are] very strong artists of color. African-American artists, female artists, Latino artists. No one's being kept out of the picture. And a collector can say, 'You know what? I want to support a group that has not been supported in the past.'"
Try to create your own niche.
"You can say, 'I only want to collect portraits, or abstraction.' You can always broaden out later. But if you just say, 'I'm going to find some art that I like,' and you don't have any parameters, there are just so many good things, and different things, that it becomes very difficult to say, 'I'm gonna take a chance on this.' You really can buy something with just $1,000 or $1,500. You can walk into some of the best galleries — maybe not Pace or David Zwirner, but really solid galleries — and say, 'I have $3,000 to spend. What options would I have at your gallery?'"
Your favorite artists are usually also great curators.
"My main suggestion is find the places that have the very best work, and then try to see if there's any work that you find interesting, even if it's out of your price range. Then see what else [those artists] are discovering, what they find interesting. Look at their Instagram feed and see what it is they're liking, what they're taking pictures of, who they're following. It's the same thing I do. It doesn't cost any money to do research."