The 4/20 Gift Guide
'Tis the season to celebrate the most chilled-out day of the year
UpdatedApril 19, 2023 4:20 pm
Hi, I'm Verena von Pfetten, cofounder of Gossamer, a lifestyle brand and publication "for people who also smoke weed." In honor of the 4/20 high holiday (if you don't know what this is, here's a handy little backstory), Neil and the team at Wondercade asked me to write a guide to cannabis and some related accessories and products.
Cannabis has come a long way. It used to be that most people smoked weed out of a technicolor piece picked up in a skeevy head shop during their freshman year of college. But in the wake of a multi-state movement toward adult-use legalization, the last few years have seen a proliferation of high design in packaging, accessories and, of course, the cannabis products themselves. After almost 5 years of covering the space — online and in our biannual print magazine — I can confidently say that there are now many wonderful ways to engage with cannabis. Below, a few of my favorites.
---
Spoiler alert: While cannabis is currently legal in a number of states, it is still federally illegal. This means that while I'd love for my recommendations to be available to each and every one of you at the simple click of a button, any products with THC — the stuff that gets you high — are only legal for purchase within the state they're based in.
So to steal a line from your area chamber of commerce: Shop locally.
And while you're at it, remember that many people — largely people of color — are still being arrested and imprisoned for the same thing this article is celebrating: weed. If I can make one recommendation above all of the rest, it would be to look into organizations committed to fighting systemic injustice in cannabis and maybe make a donation alongside your shopping. A few of my favorites: the Women's Prison Association, National Expungement Week and the Drug Policy Alliance.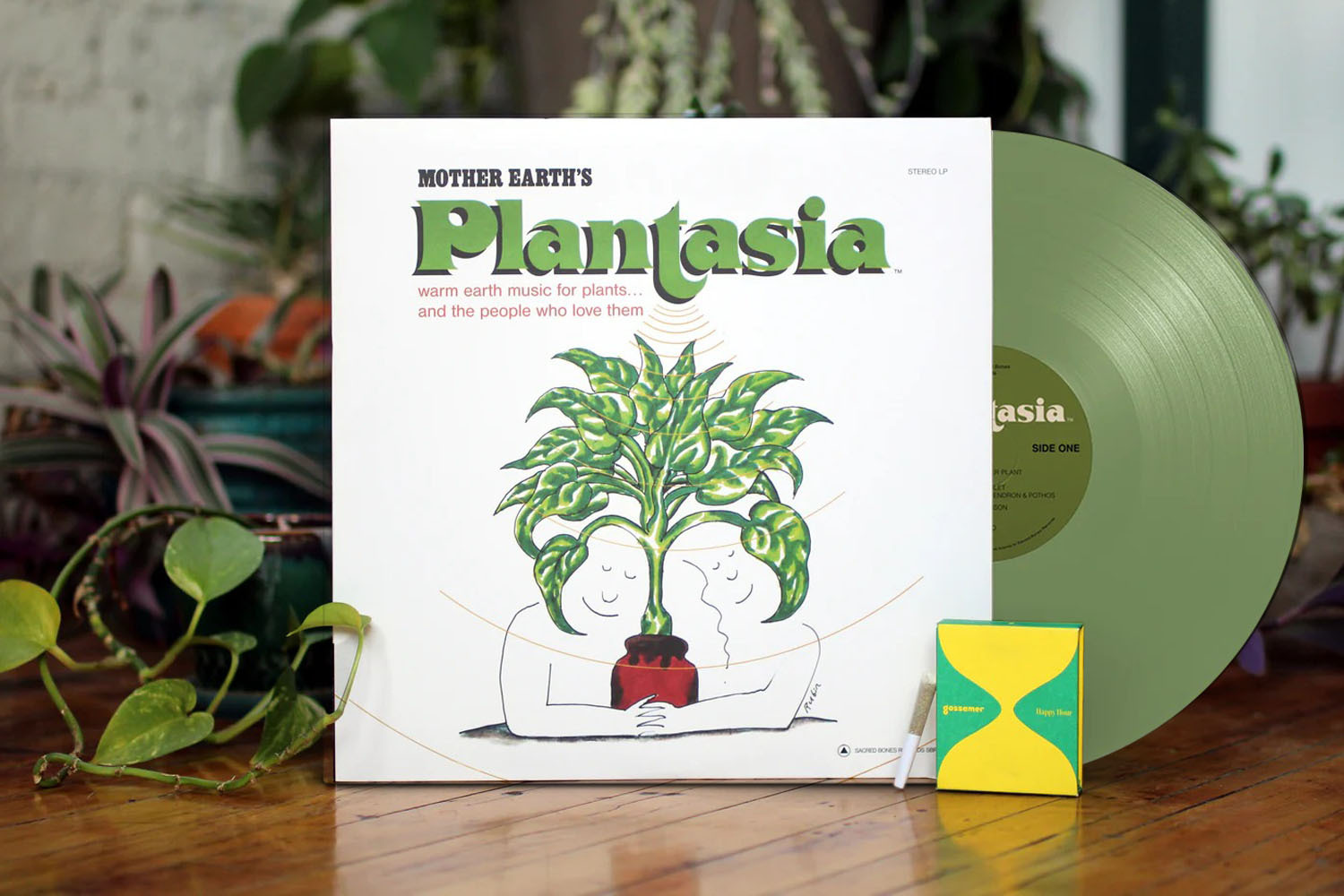 Enjoy good tunes, your beloved house plants, and a relaxing smoke session? In honor of Earth Day and 4/20, Gossamer teamed up with Brooklyn-based label Sacred Bones for a limited-edition set of Mother Earth's Plantasia, Mort Gerson's iconic album recorded especially for plants, and Gossamer's Happy Hour, pre-rolls made especially for people. Pair your aural experience with a Happy Hour mini joint, which features 0.3 grams of CBG White, a hemp flower strain that will enhance your mood without getting you high, and keep you calm and focused.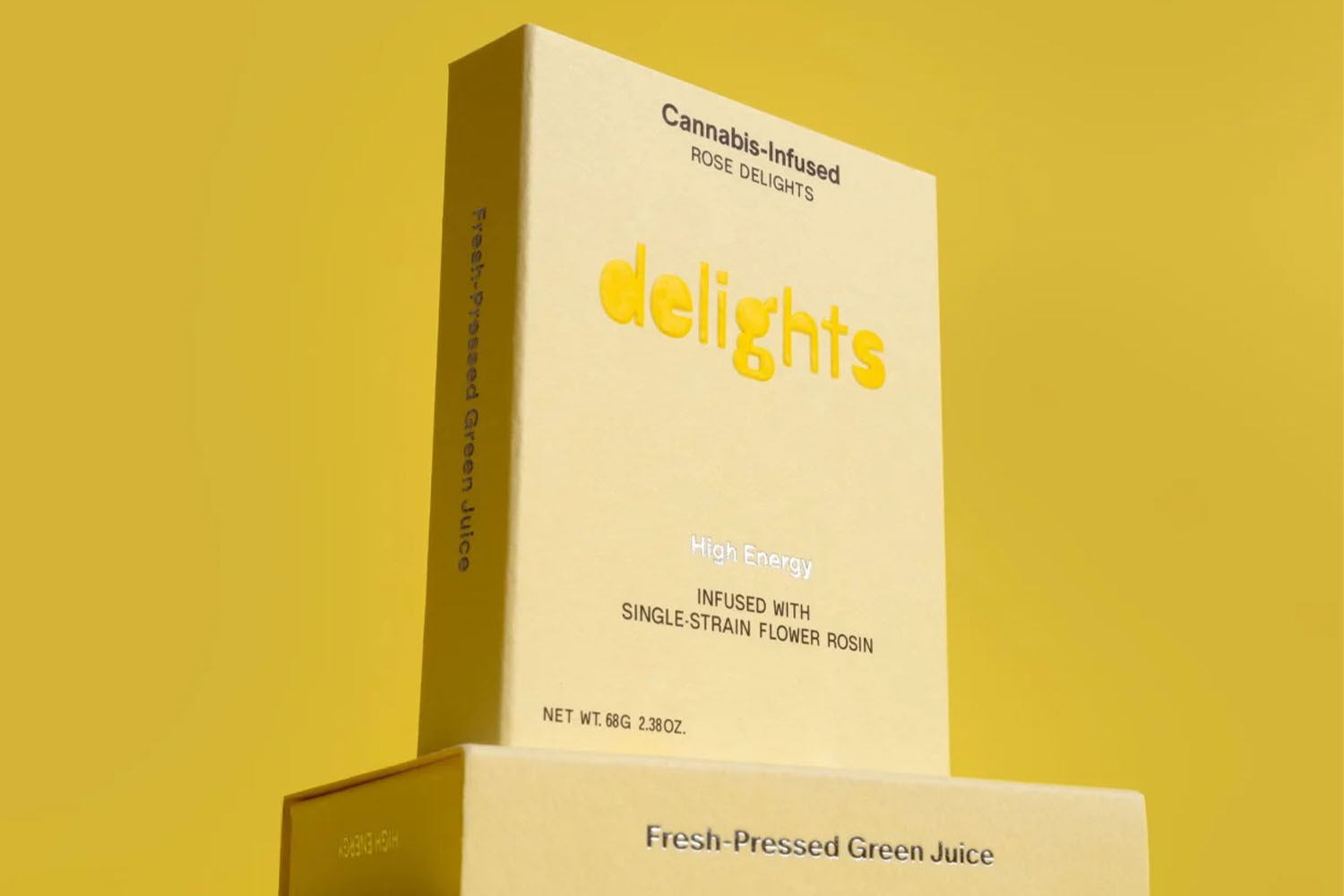 Gone are the days of questionably-sourced gummy bears or erratically-dosed home-baked brownies. Rose's speciality are small-batch Turkish Delights infused with whole flower rosin made using locally-sourced ingredients. While they're currently only available in California, their Delights will be launching in New York soon, and CBD versions of their flavors—including our very own Stoned Fruit recipe—are available nationwide. My personal fave is their newly launched High Energy Delights, which taste like the best green juice you've ever had and make you feel even better.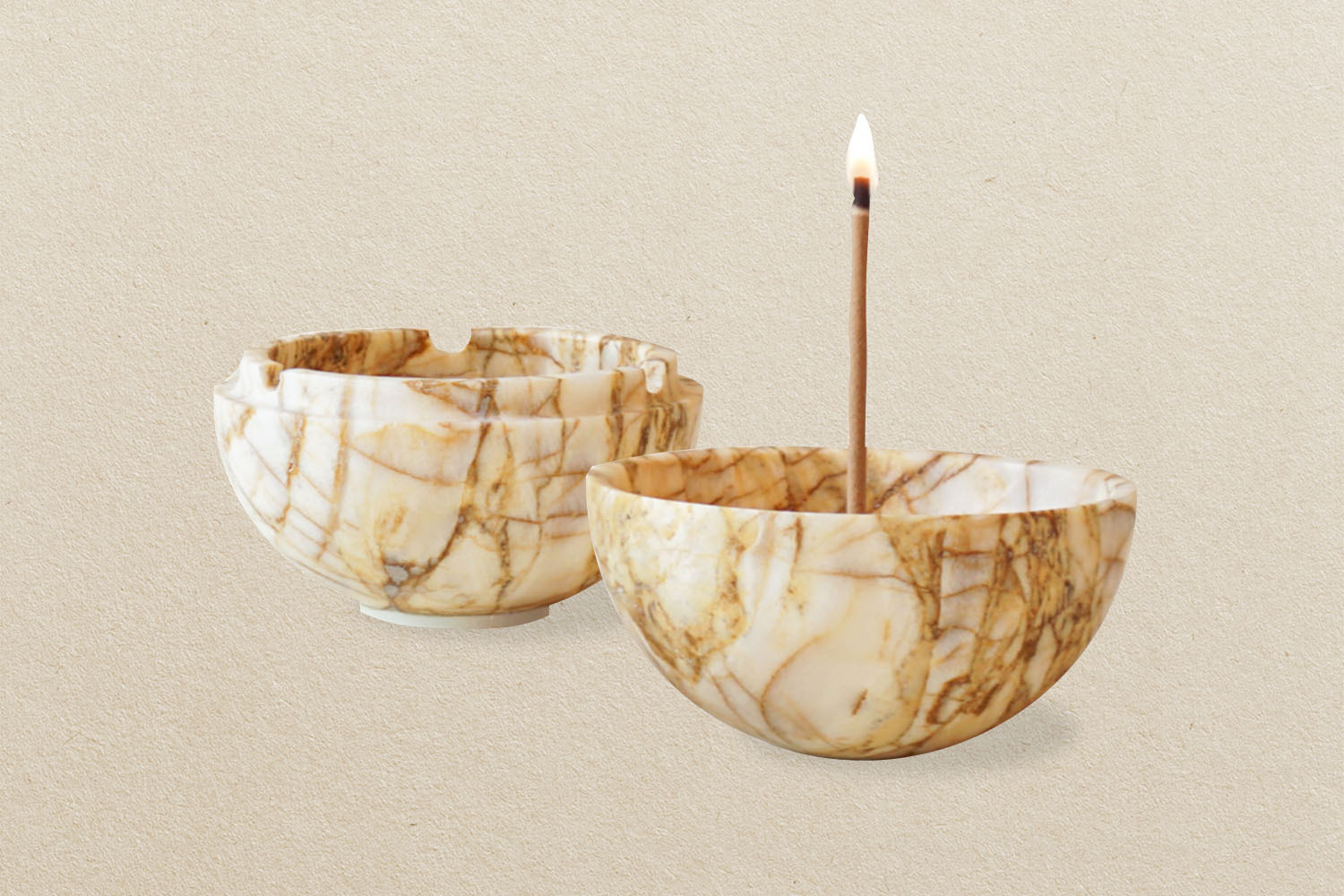 Designed in collaboration with Maaari, a Philippine-founded brand focused on cultural preservation, this marble green orb ashtray by Mister Green is a work of art. It's also a twofer: the lid, when opened, can hold an incense stick.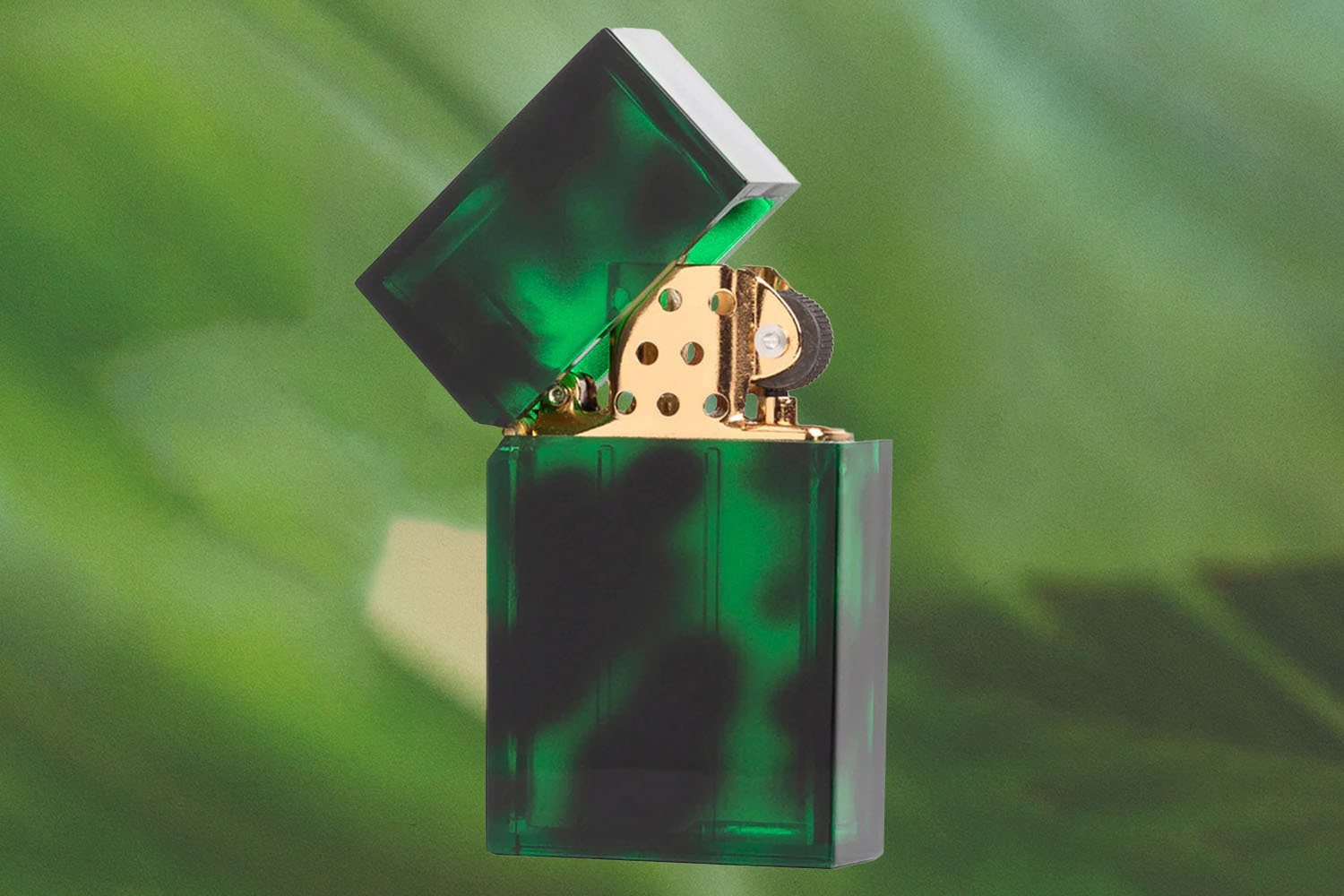 It doesn't get more classy (or classic) than Tsubota Pearl's hard-edged lighters. The Japanese company, which specializes in leather and metal goods, has been around since 1952 and might just have the lock on the lighter category. Tetra—a great resource for high-design cannabis goods, generally—carries this iteration in green tortoise, as well as brown, clear, and a mixed variety of solid colors.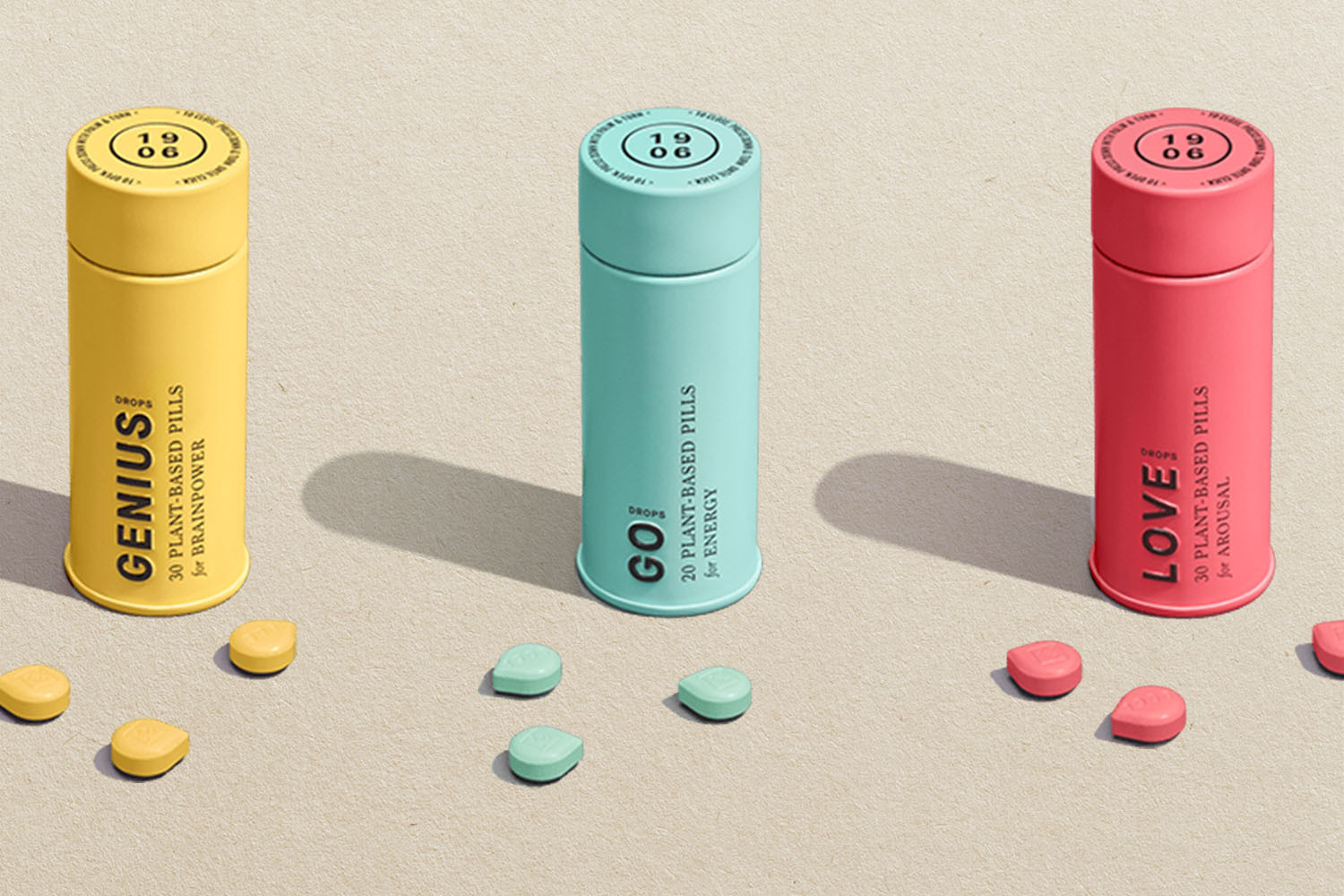 1906 is a brand originally founded in Colorado and now available in licensed dispensaries across Arizona, Colorado, Illinois, Massachusetts, Michigan, Missouri, New Jersey, Oklahoma, Ohio, and Pennsylvania. Their chocolate-covered espresso beans have been a hit at every dinner party I've ever brought them to and their fast-acting Drops are moderately dosed, swallowable pills that take just 20 minutes to kick in. Each formulation features a combination of THC, CBD, adaptogens and herbs designed to achieve whatever effect you're looking for, whether that's energy, sleep, arousal or just plain happiness.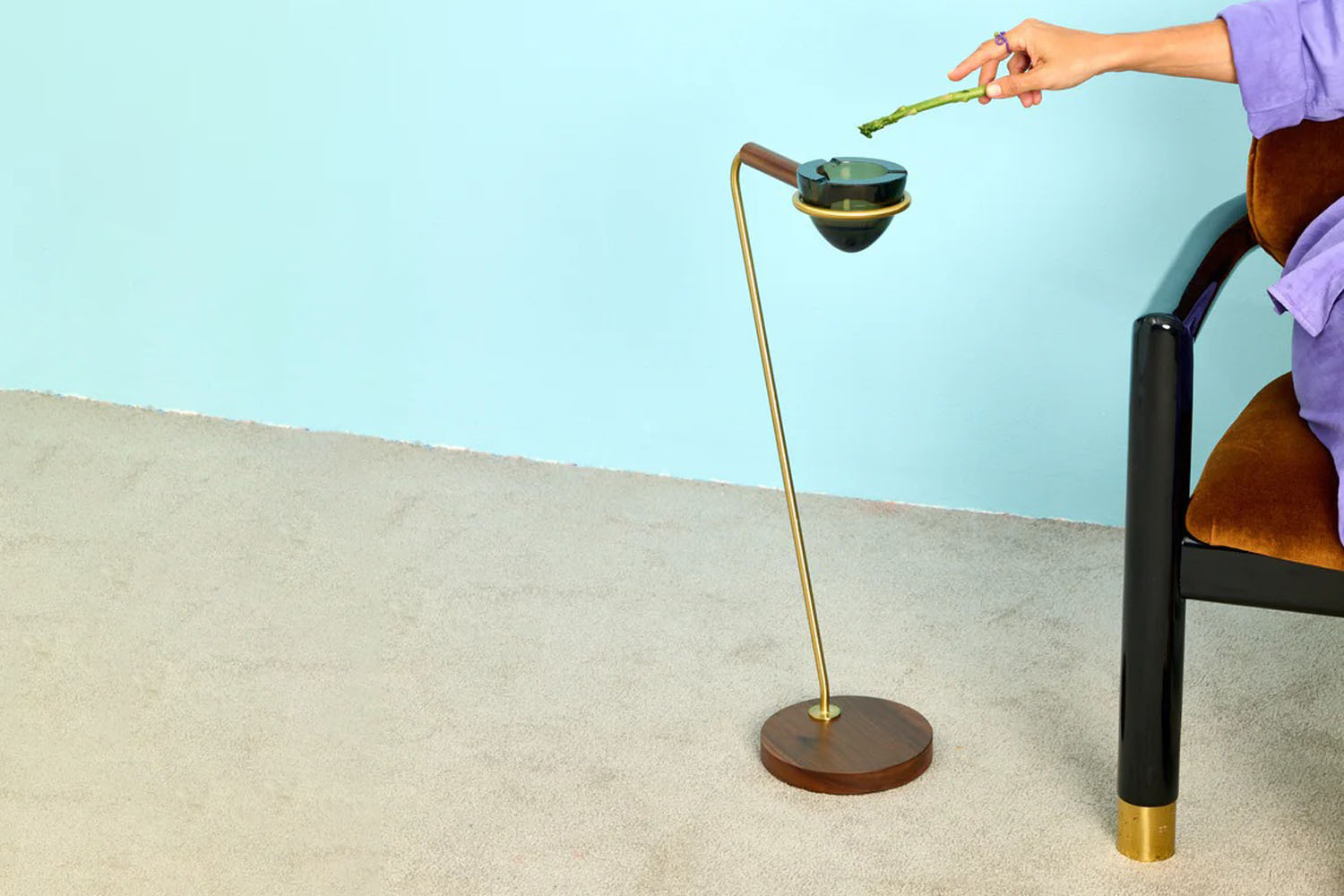 Seth Rogen might be known for his ceramics, but Houseplant, the stoner icon's brand of cannabis flower and homegoods, makes a standing ashtray that absolutely steals the show. With a mid century-esque aesthetic, this ashtray saves you the table space and adds a design flourish that will become the center of attention at any party.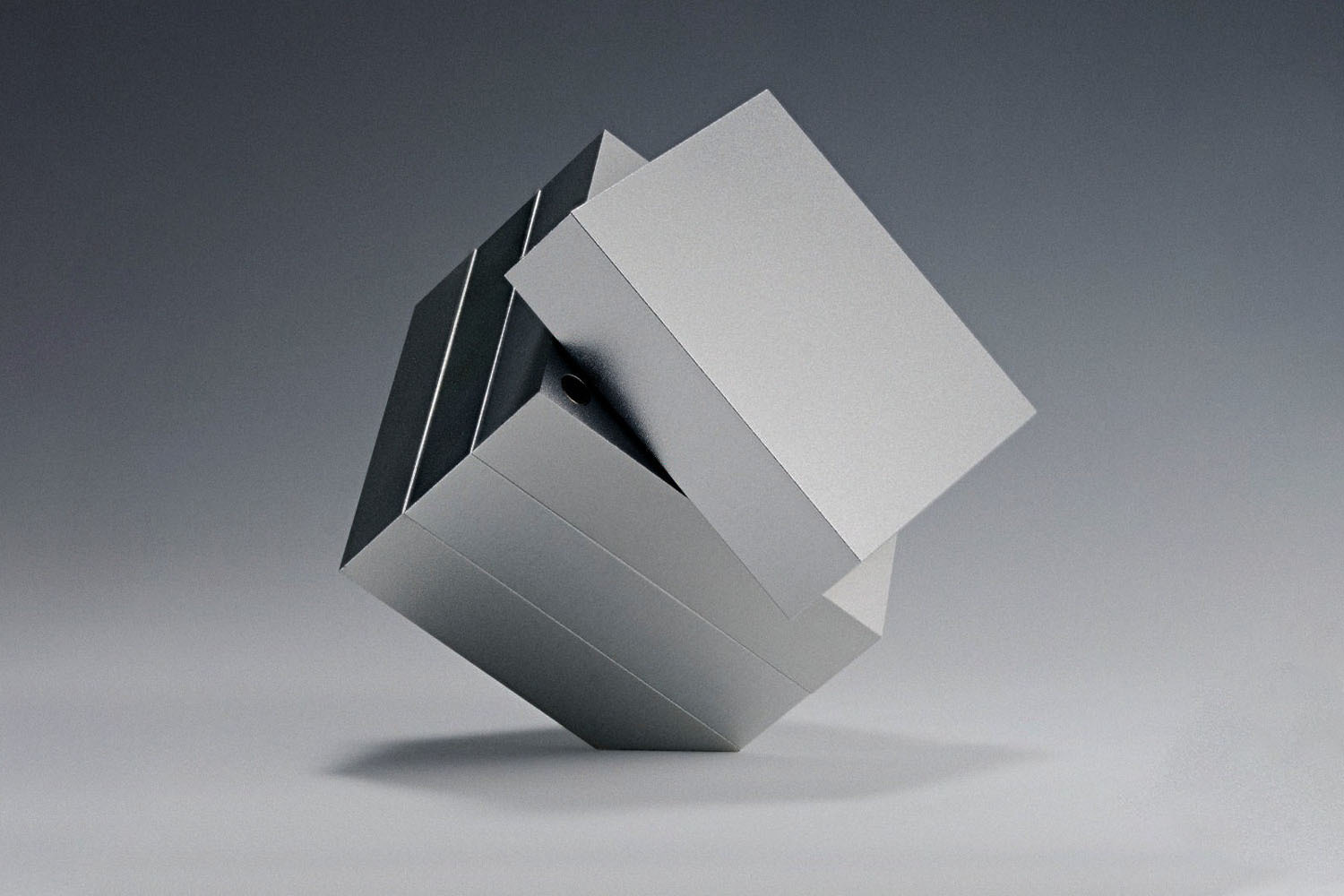 Close your eyes. Picture a grinder. Now open them, and take in this industrially-inspired, stainless steel cube by Laundry Day. Designed to sit flat on its base or at an angle (thanks to a clever corner cut-out), this grinder comes with a cute aluminum scoop to help pack your pipe—and is on sale through 4/20.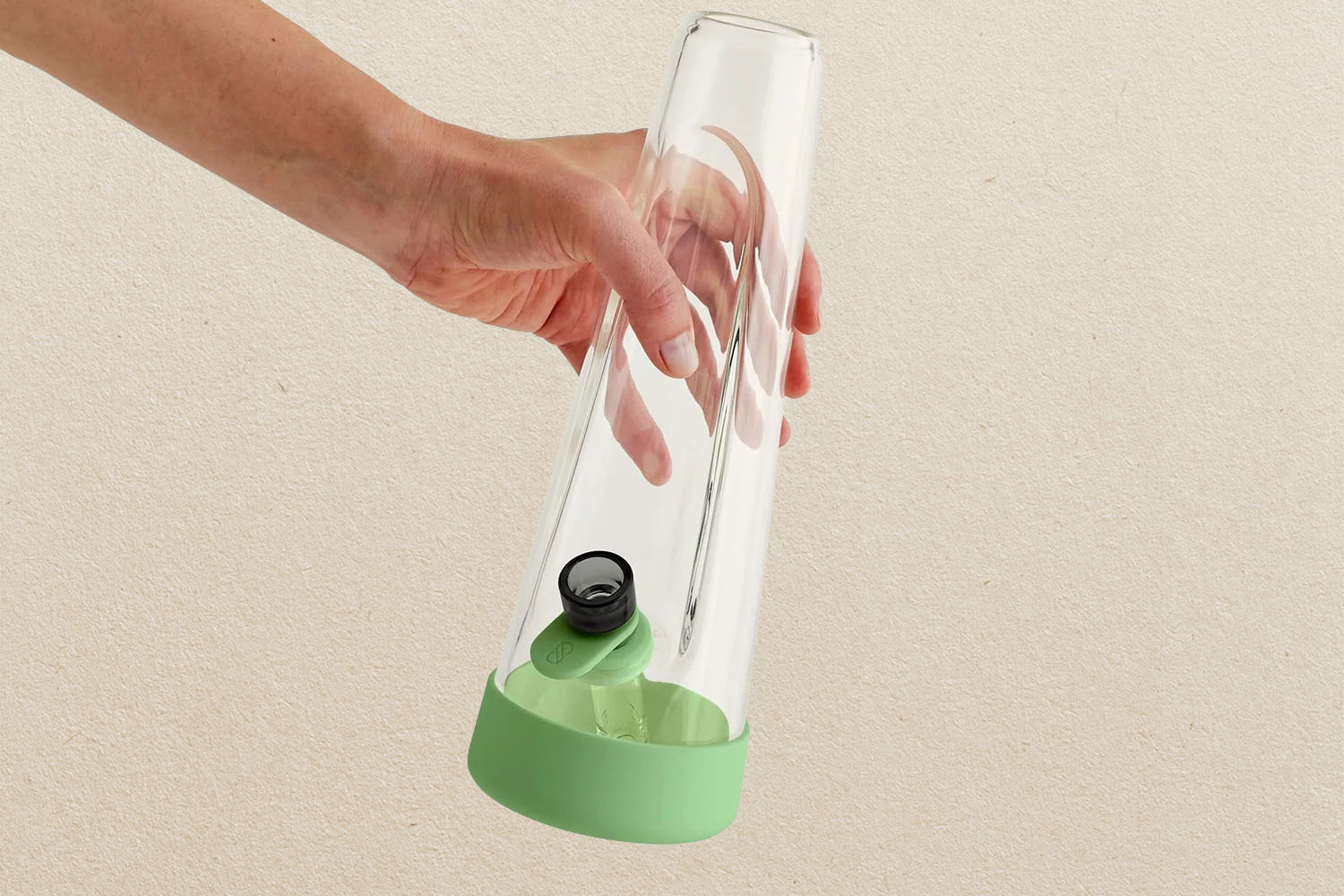 Form meets function in an extremely streamlined way with Session Goods' Glass Bong. Easy to clean, practical, and designed to blend in as much as humanly (object-ly?) possible, each bong comes with your choice of silicone footer and mouth piece in a rainbow of colors. If you want to throw it back, I'd swing for their Glow in the Dark version. Festive!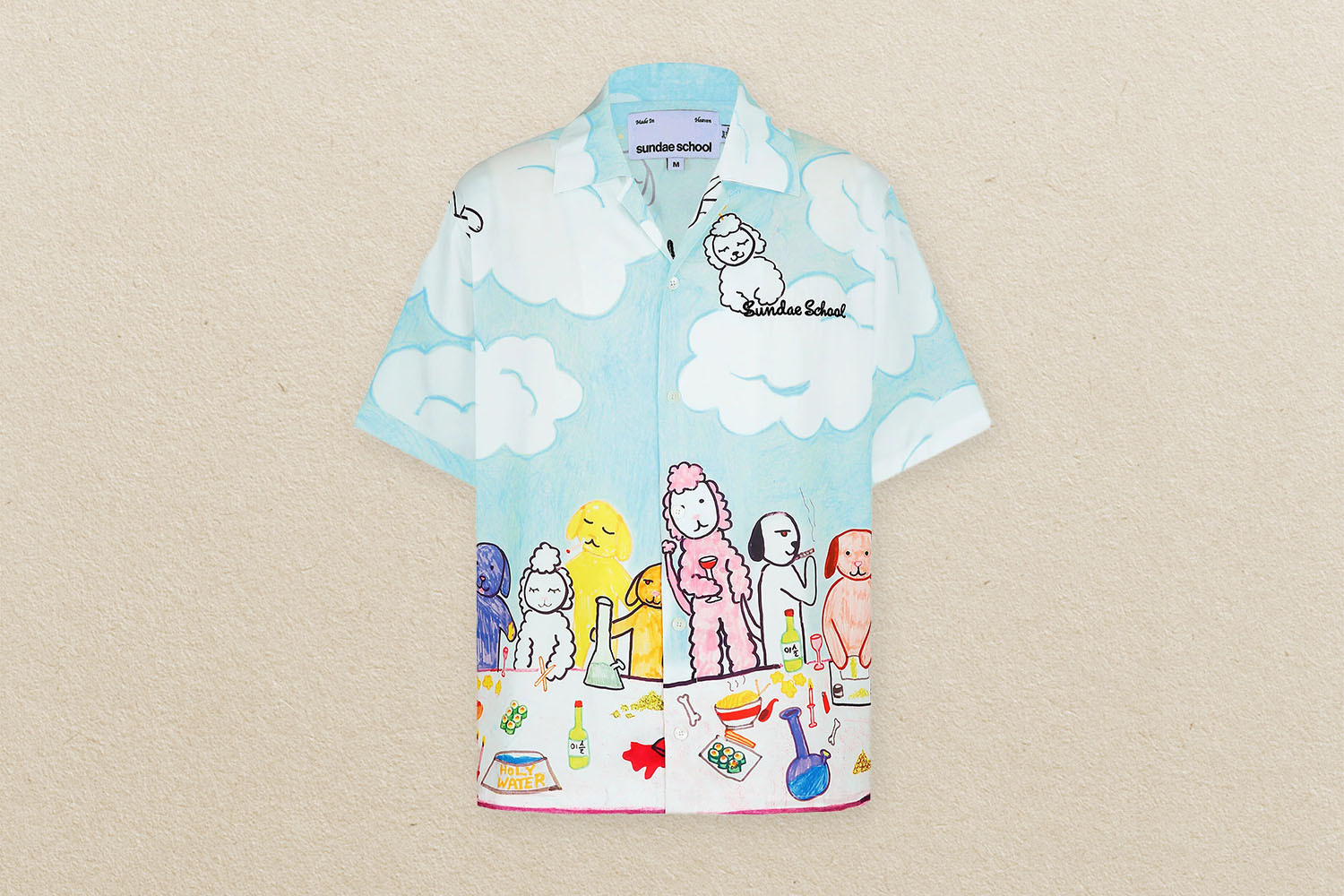 Expand your mind, and your closet, with Korean smokewear brand Sundae School. Their vibrant fleeces have been spotted on everyone from Jacob Elordi to Pete Davidson—and sell out accordingly quick—but it's their more understated offerings, like this floral-embroidered linen shirt, that I think steal the show. If you're looking for something festive but more seasonally appropriate, try a pair of their Damcheong-printed mesh shorts. And if you're a pet owner, or looking for something for the dog-lover in your life, splurge on a Broccoli Big Doggie fleece. (California friends: the brand also makes beautiful flower-shaped THC-infused mochi gummies that are worth tracking down.)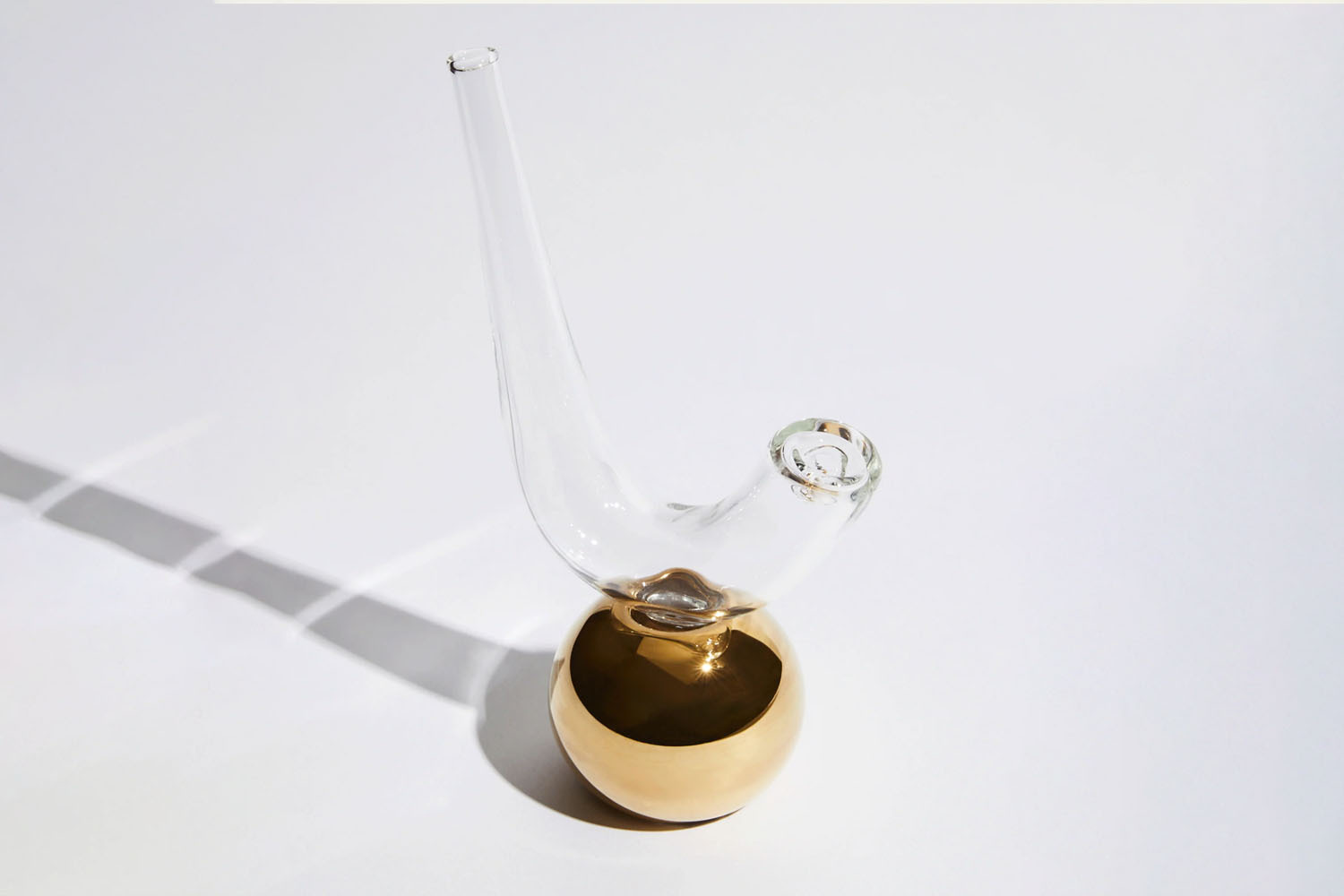 People often talk about cannabis accessories that double as art—I know I did, earlier in this piece—but it's rare to see something as cleverly referential as Amitha's Magritte Pipe. Inspired by René Magritte's The Treachery Of Images, this clear glass pipe comes with your choice of a circular silver or brass base. I could imagine perching it on a bookshelf or filling it with water and using it like an off-kilter bud vase. Speaking of water, the Magritte pipe also works with water, like a little baby bubbler.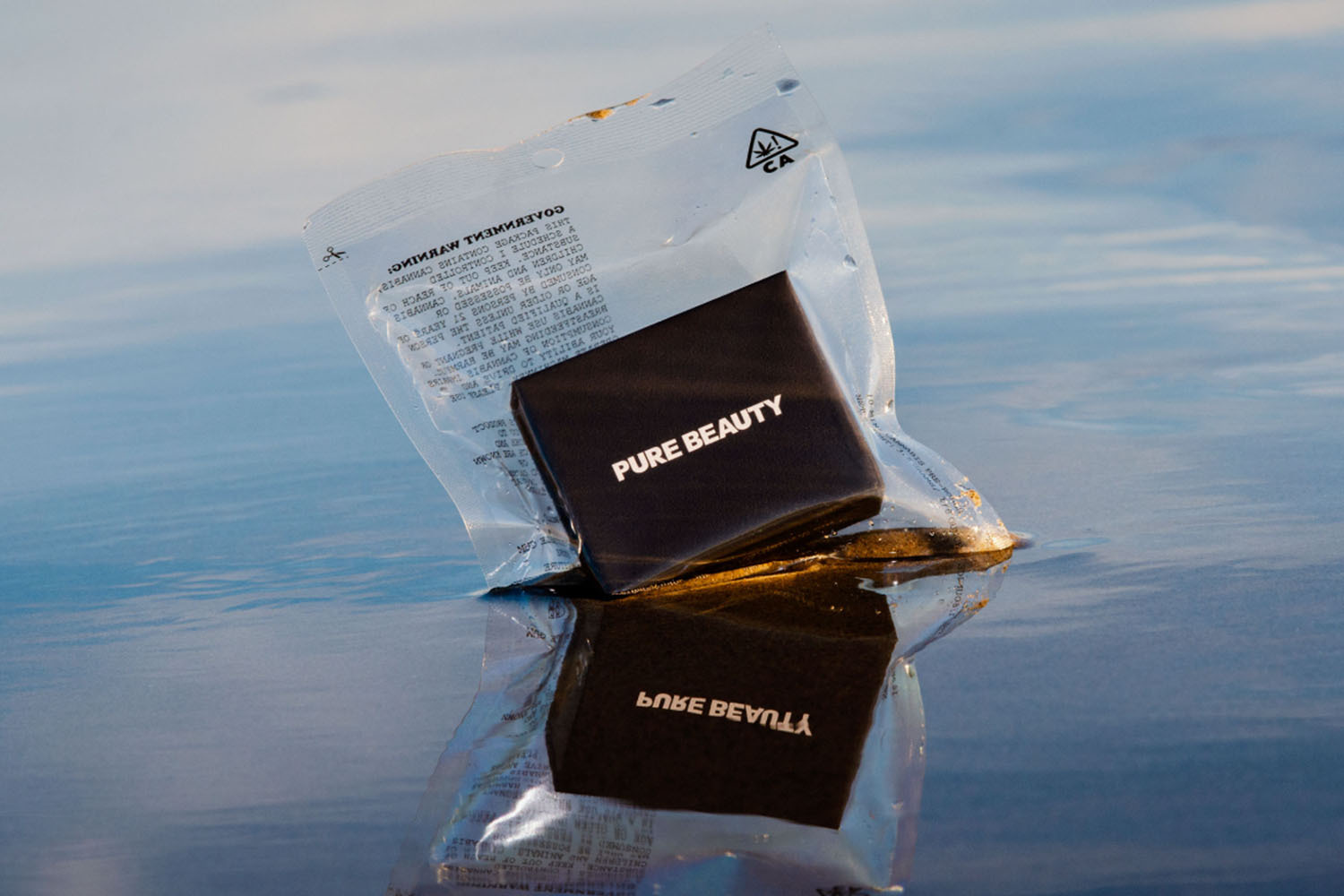 In addition to premium, sustainably grown, indoor flower, this Los Angeles-based brand makes one of my favorite products in the space: Little Strong Drink, a 100-milligram infused hibiscus and grape flavored beverage that's perfect sipped or diluted into sparkling water. However, it's the bright pink, green and yellow athletic socks emblazoned with googly eyes that are available nationwide and begging to be worn year-round—not just on holidays. Throw a Glitch towel in your cart while you're at it, and you're guaranteed the best beach day ever.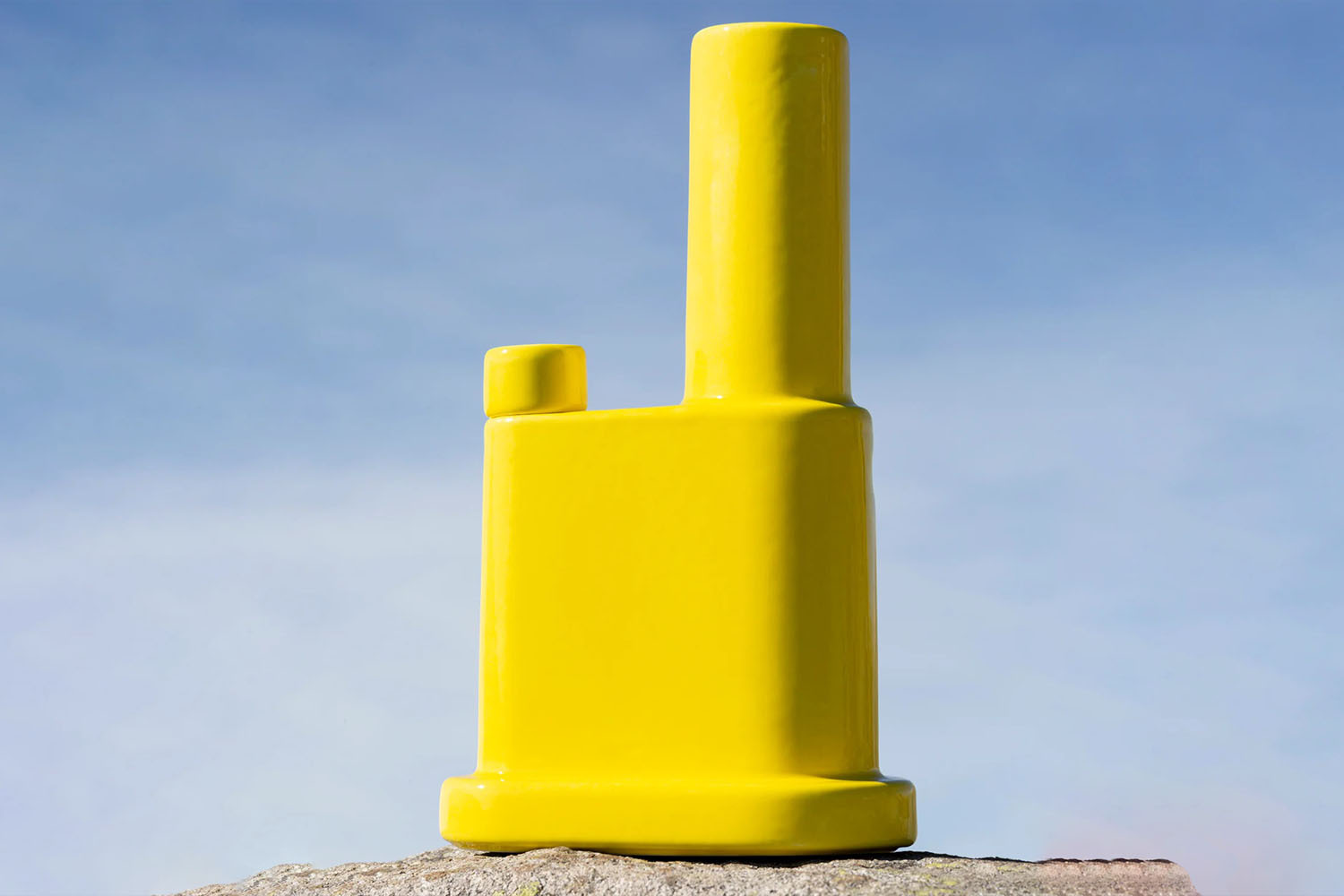 Weed'd is a Milan-based brand that makes "design-centered" smoking objects. This Memphis yellow bong designed by architect Maddalena Casadei is a limited edition run of 50 that's all but guaranteed to sell out. Plus it comes in a nifty, hand-numbered plywood box that's definitely worth keeping.
---
Recommended
Suggested for you