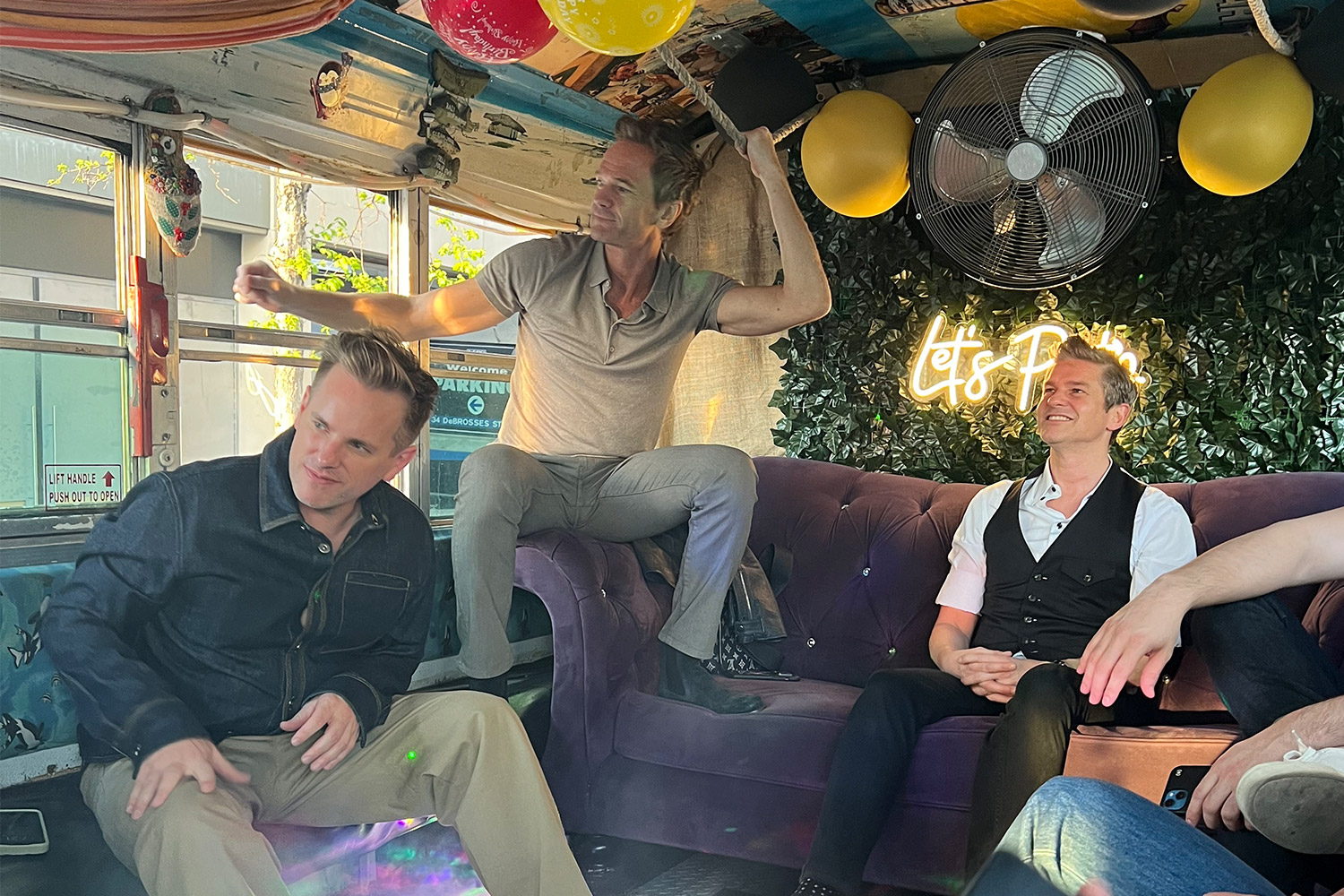 A Perfect Pub Crawl with Pals
An epic booze cruise for an epic birthday milestone
June 22, 2023 4:37 pm
In my role as Wondercade's house bartender, sometimes I'm called upon to help out the boss. Mostly it's to share recommendations on bottles; I once helped craft a special cocktail recipe for an event. So when David reached out and asked me to plan a pub crawl for Neil's birthday, I was super excited to do something a bit more interactive. A note of clarification: As this was for Neil, "pub crawl" is a relative term — it was a speakeasy crawl. Further, it involved a party bus (more below), not moving around the city on all fours.
My logic was this: sexy, varied, and uniquely New York — like the birthday boy himself! With that in mind, the evening began at Hotel Barriere in Tribeca at the gorgeous cocktail bar Titsou. Marble, brass, velvet for days, and tucked away behind a sliding pocket door in the lobby, it was the perfect spot for our merry band to meet. To give you a sense of the cocktail program, there was smoke, there were edible flowers and there was an $80 drink (we didn't order it, but it sounded delicious).
The opulence of this moment was held in glorious juxtaposition with our transportation for the evening: The Chicken Bus. That's right folks, we did the entire crawl in a converted school bus festooned in Christmas lights, balloons, posters and a neon sign, with music blasting and a bunch of middle-aged men dancing to it. Imagine the surprise when folks on the sidewalk would peer through our windows, expecting to catch a glimpse of a bachelorette party or some kids on spring break!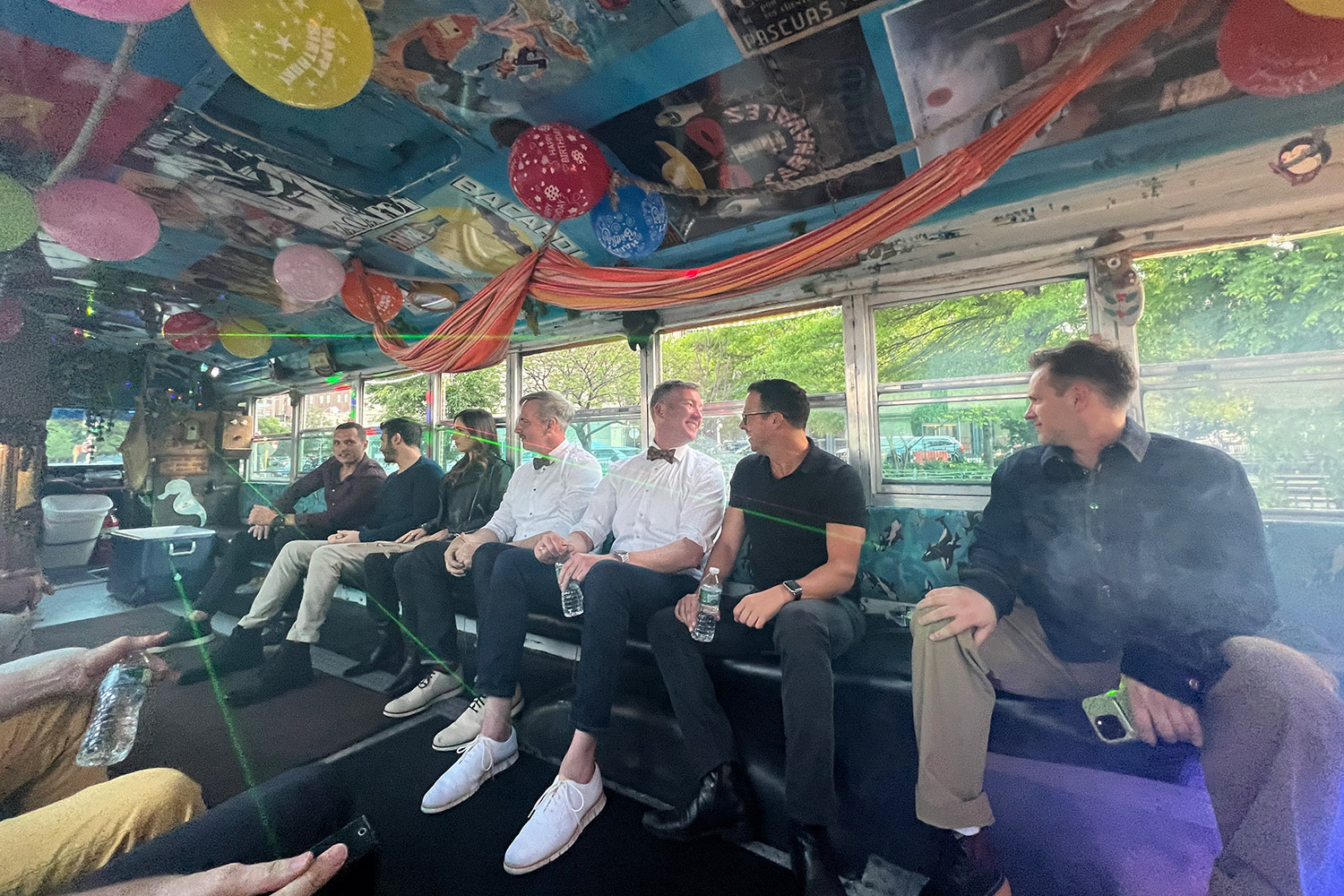 From Titsou we made our way across the bridge to the hallowed halls of Brooklyn's Clover Club, one of the original New York City cocktail bars, where we indulged in incredible drinks based on the classics we all have come to love, and a Hatch chile dip that they served to honor Neil's New Mexican roots. I hesitate to say that Neil was probably most excited about this little detail, but the look on his face when he saw it would confirm that theory.
Back on the bus and into Manhattan for our last stop, Nothing Really Matters: Tucked into an old retail space below ground in the 50th Street subway station, the bar brings together absolutely delicious cocktails and a sexy '80s New York-meets-Bladerunner vibe. Seeing as how it was only a few steps and a $2.75 fare from the 1 train, it was the perfect way to end our pubstravaganza.
---