Wondercade Winter Entertainment Guide
A welcome distraction from your holiday woes
March 29, 2023 7:07 pm
'Tis the season for, well, all that stuff that usually comes after the phrase "'tis this season." But 'tis also the season for really good entertainment, as evidenced by the absolute deluge of superb releases you'll find on the list below.
But before you get to that, we'd be remiss not to point you toward one especially special experience that my friends at Theory11 recently put together with NYC magician Dan White — yes, the same Dan White who frequently appears on Jimmy Fallon and once consulted for Kanye West. Aptly called The Magician Online, it's a pandemic-proofed magic show delivered via Zoom.
A marvel of both technological prowess as well as good ol' fashioned prestidigitation, The M.O.'s M.O. is to dazzle groups of up to 150 Zoom live-streamers with an interactive magic show that must be seen to be believed. And the bespoke box of ephemera that comes with it is worth the price of admission by itself. Suuuuuper dope.
There are showings throughout the week, but beware that tickets — which you can buy right here — are in high demand.
Now then, on to our regularly scheduled viewing.
---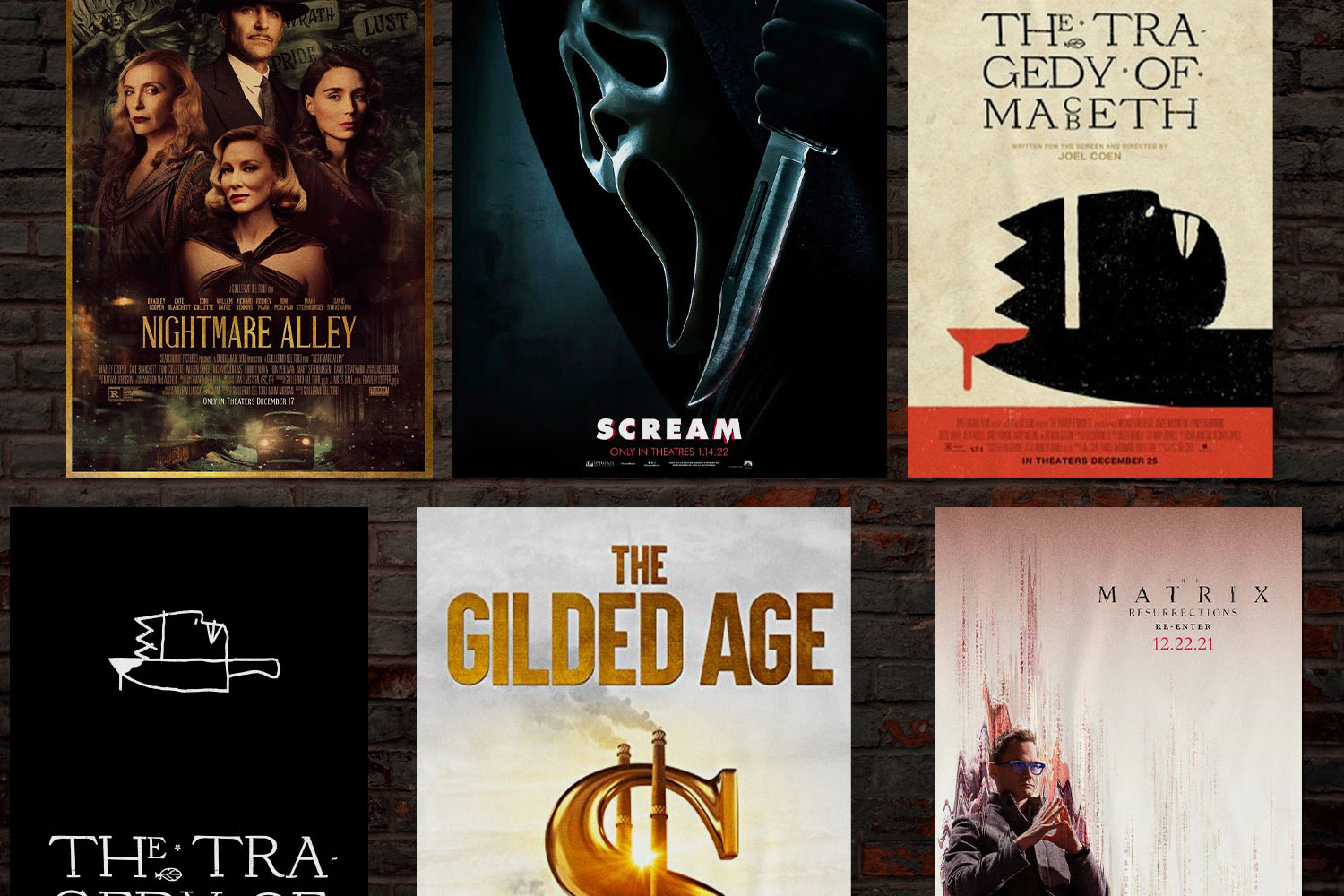 MOVIES, TV AND STREAMING
December's not just for holiday rom-coms! Director Guillermo del Toro follows up The Shape of Water with Nightmare Alley (Dec. 17), a period thriller about grifters, carnies (!!!) and corrupt psychologists starring Bradley Cooper, Cate Blanchett, Toni Collette, Willem Dafoe and Rooney Mara. And speaking of movies about shrinks, the Matrix series makes its triumphant return with The Matrix Resurrections on Dec. 22. If you've seen the trailer, you'll know that at least one Wondercade staffer made the playbill, appearing — We think? We're contractually obligated to tell you nothing? — as Thomas Anderson's analyst.
January will bring another highly anticipated sequel: Neve Campbell, Courteney Cox and David Arquette are all back for the fifth installment of the Scream franchise (Jan. 22). And if you're looking for something equally wicked but with a little less Ghostface, Joel Coen's The Tragedy of Macbeth, starring Frances Macdormand and Denzel Washington, hits theaters on Dec. 25 and Apple TV+ on Jan. 14.
Finally, there's (yet) another buzzy HBO series about the ultra-wealthy that critics are frothing over. The Gilded Age (Jan. 24), from Downton Abbey's Julian Fellowes, similarly focuses on class issues, though this time in 1880s America. Super posh, can't wait.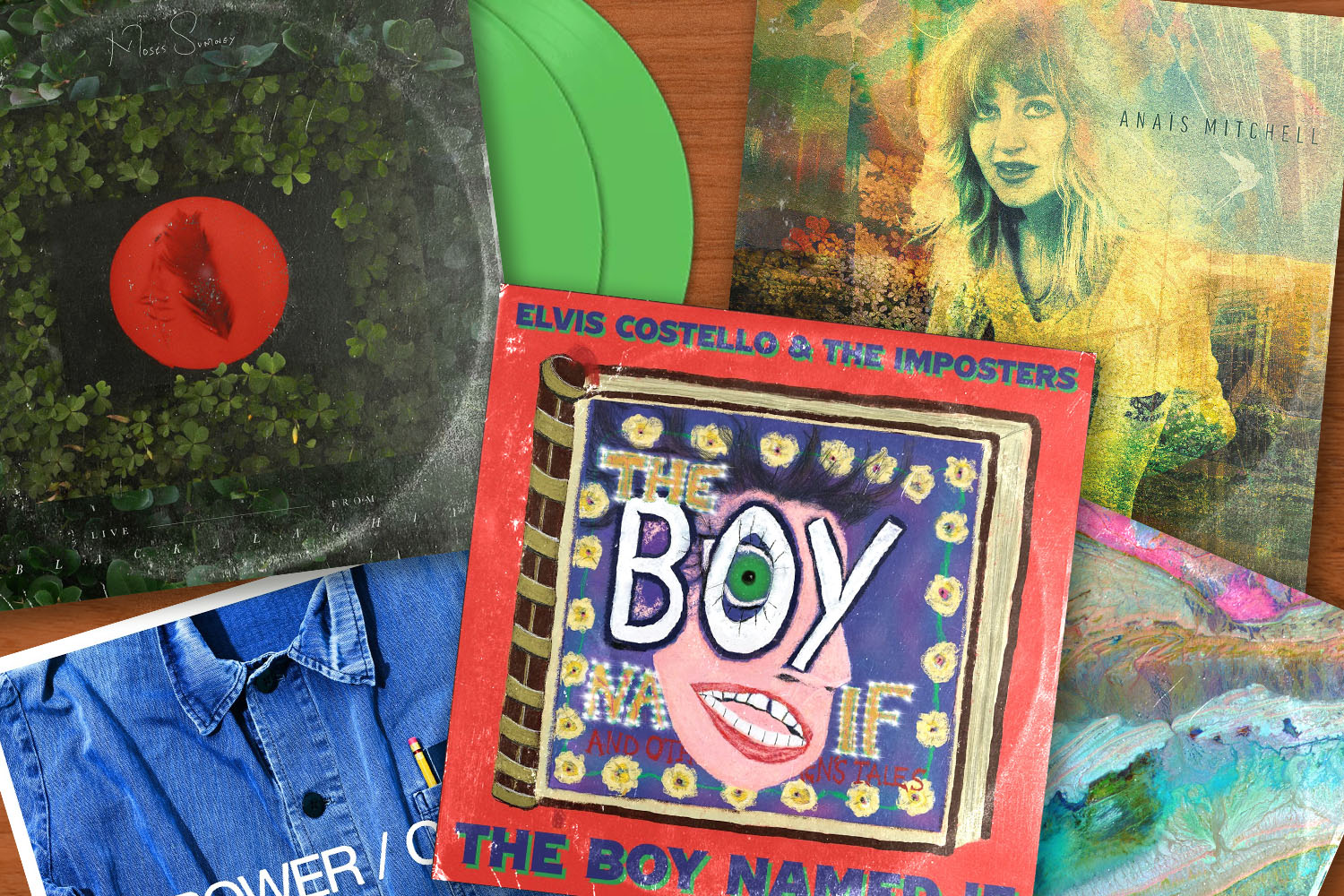 MUSIC
The holiday season's embarrassment of riches begins with Moses Sumney's Live from Blackalachia (out now), a live album that was recorded on a ranch in the Blue Ridge Mountains in which the electro-soul singer rearranges songs from his first two albums into what he describes as a "live odyssey." From there, we've got Cat Power's Covers (Jan. 14), a new album that sees Chan Marshall covering the likes of Frank Ocean, Billie Holiday, Lana Del Rey and The Pogues. Jan. 14 will also see the release of Elvis Costello & The Imposters' The Boy Named If, which Costello describes as a collection of songs "that take us from the last days of a bewildered boyhood to that mortifying moment when you are told to stop acting like a child."
Broadway fans should be sure to pick up Anaïs Mitchell's self-titled LP (Jan. 28), the first solo album in 10 years from the Hadestown playwright and indie-folk singer-songwriter. That day also will see the release of St. Paul and the Broken Bones' The Alien Coast. According to frontman Paul Janeway, the album draws inspiration "from Greek mythology and dystopian sci-fi, to works of art like Bartolomé Bermejo's Saint Michael Triumphs over the Devil and 17th-century Italian sculpture, to colonial-period history books."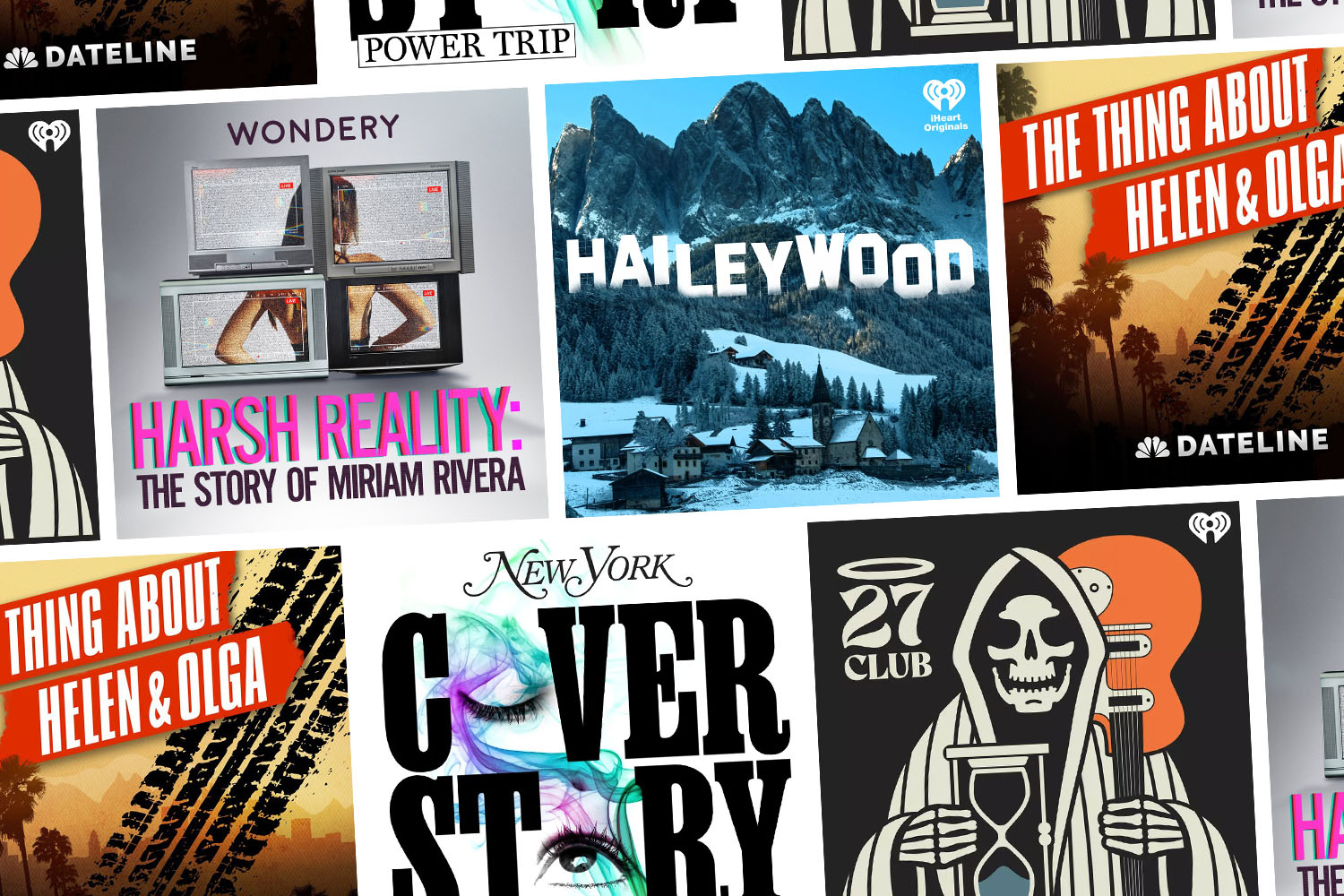 PODCASTS
Because true crime is an unstoppable podcasting genre that will, in all likelihood, remain so until the end of human civilization, our first recommendation is The Thing About Helen and Olga, a six-parter that examines the 2005 case of two septuagenarian Los Angeles women who ensared homeless men with promises of shelter only to take out large life insurance policies on them, and then murder them for the financial windfall. Septuagenarians, they do have fun..!
The world of entertainment is also the subject of several new narratives, with a new season of Jake Brennan's 27 Club focusing on the life and times of Amy Winehouse, as well as Haileywood, a new pod by EW columnist Dana Schwartz that details the culture clash, car chases and betrayals that rocked the sleepy mining town of Hailey, Idaho, after the arrival of its first celebrity resident: Bruce Willis. Additionally, Wondery (the creators of The Shrink Next Door pod that became the excellent new Apple+ series with Will Ferrell and Paul Rudd) is back with Harsh Reality: The Story of Miriam Rivera. With a sixth and final episode due next Monday, this is a fascinating and heartbreaking story of reality TV gone cruelly wrong and the trans woman caught in the crossfire.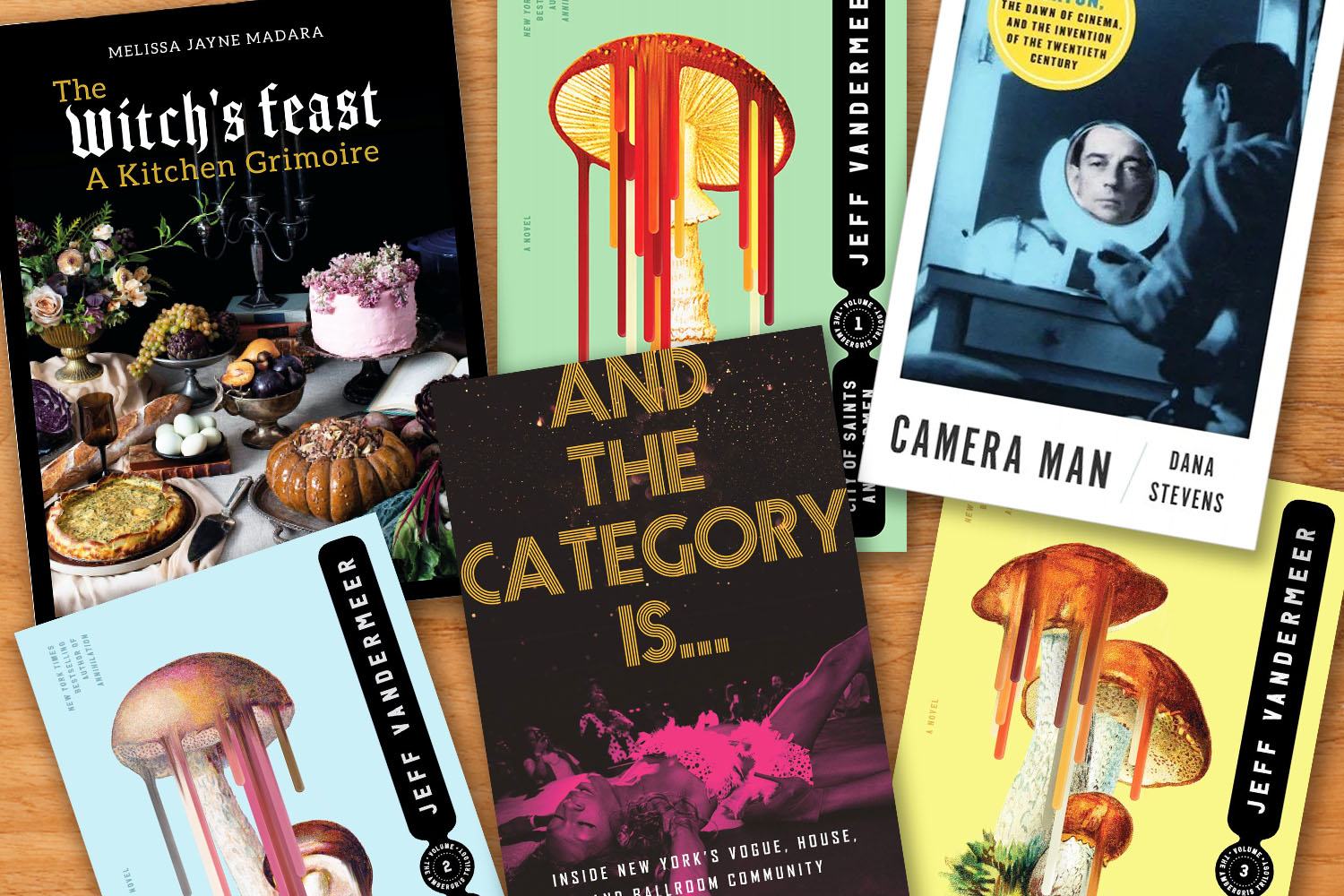 BOOKS
Fans of Pose, Paris Is Burning and all things drag have a new bible in Ricky Tucker's And the Category Is…: Inside New York's Vogue, House, and Ballroom Community (Jan. 25), which chronicles the ways NYC's ballroom culture has influenced American culture at large. And while we're talking about influence, one of the most singular figures in a host of mediums is Buster Keaton. Dana Stevens's new biography Camera Man: Buster Keaton, the Dawn of Cinema, and the Invention of the Twentieth Century gives you a detailed look at the life and times of a vaudeville and early Hollywood legend.
But perhaps you're looking for something even more transportive — maybe even into the fantastical or outright magical. You might know author Jeff VanderMeer from his novel Annihilation (adapted for the screen in 2018); now, his earlier Ambergris Trilogy is being reissued in stylish new editions. These novels abound with elements of horror and detective fiction, along with mysteries, conspiracies and a whole lot of fungi. And if all this reading leaves you with an appetite, you might want to open up Melissa Madara's The Witch's Feast: A Kitchen Grimoire, a cookbook for the magically attuned and astrologically aware.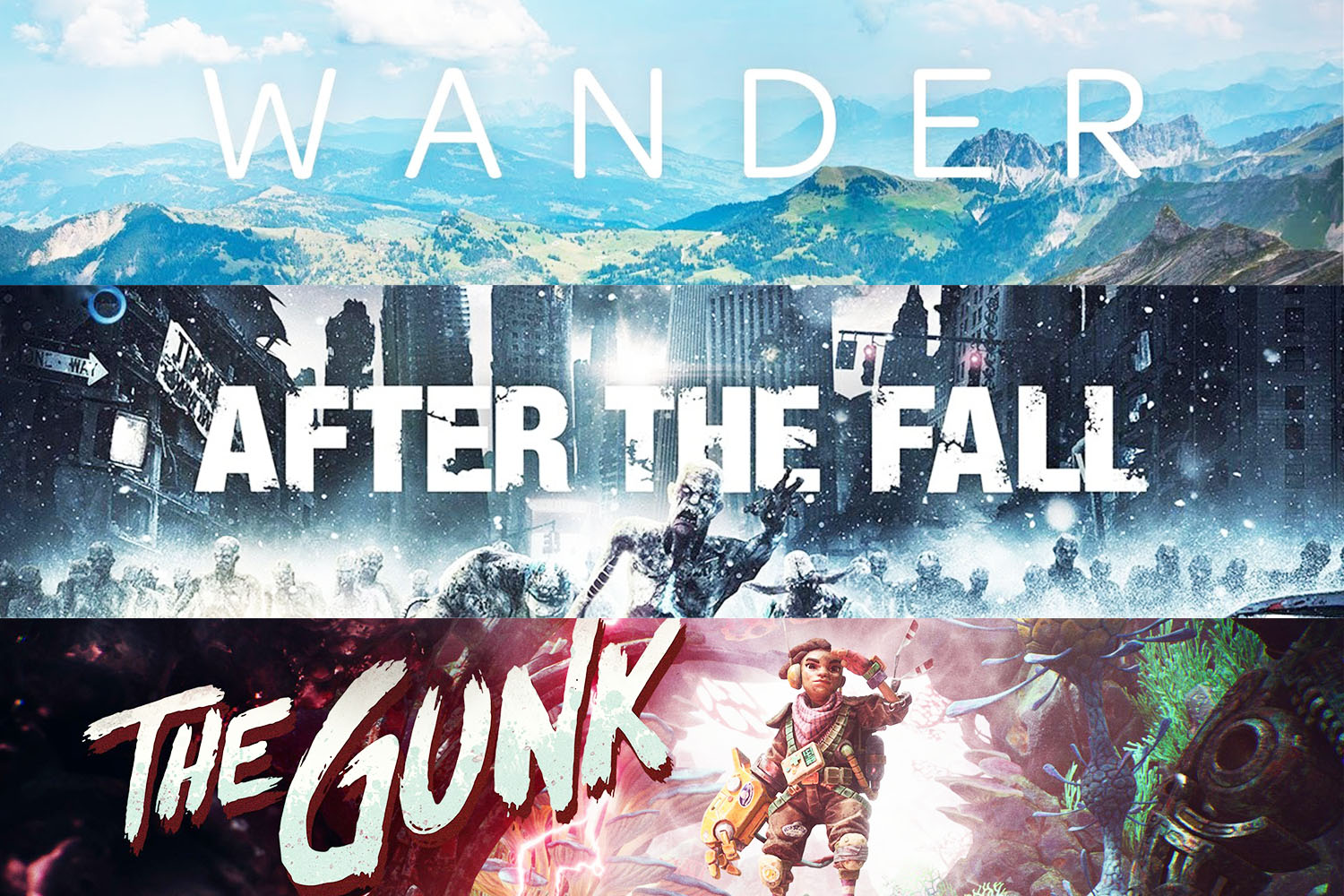 VIDEO GAMES
It's not always about bigger and usually lesser sequels when it comes to games. Wytchwood, available now for most platforms (Playstation, XBox, Steam, Switch), places you as the "old witch of the woods." From her POV, you'll solve puzzles, collect magic ingredients and interact with an unusual cast of characters that seemed pulled straight out of your favorite gothic fairy tale. It's charmingly lo-fi while still maddeningly addictive.
Is there an ecological message to The Gunk? Probably, but overall this works just as a fun, third-person action "shooter" where you, a gritty space hauler, use gear to clear a jungle planet from the curse of a toxic gunk parasite. A bit shoot 'em up, a bit world exploration, and a whole lot of character and atmosphere.
Elsewhere, the best new VR games are coming out not just on the Oculus Quest 2, but across multiple VR platforms. In the first-person shooter After the Fall, you can team up with whomever (and on whatever platform) you want to battle the undead in a post-apocalyptic, ice-covered Los Angeles, which is somehow also set in the '80s. One early map has you fighting off the undead on Hollywood Boulevard. Speaking of the '80s, the apocalypse and Hollywood — remember Quantum Leap? Another multi-platform VR title, Wanderer, places you at the end of civilization but with a chance to leap back through history to correct some wrongs. Sadly, you'll have to wait until late January to get your hands on that one.
And on the subject of video games, this obituary on Masayuki Uemura, the brilliant inventor of the Nintendo and Super Nintendo gaming systems, is not to be missed. Though Mr. Uemura will be.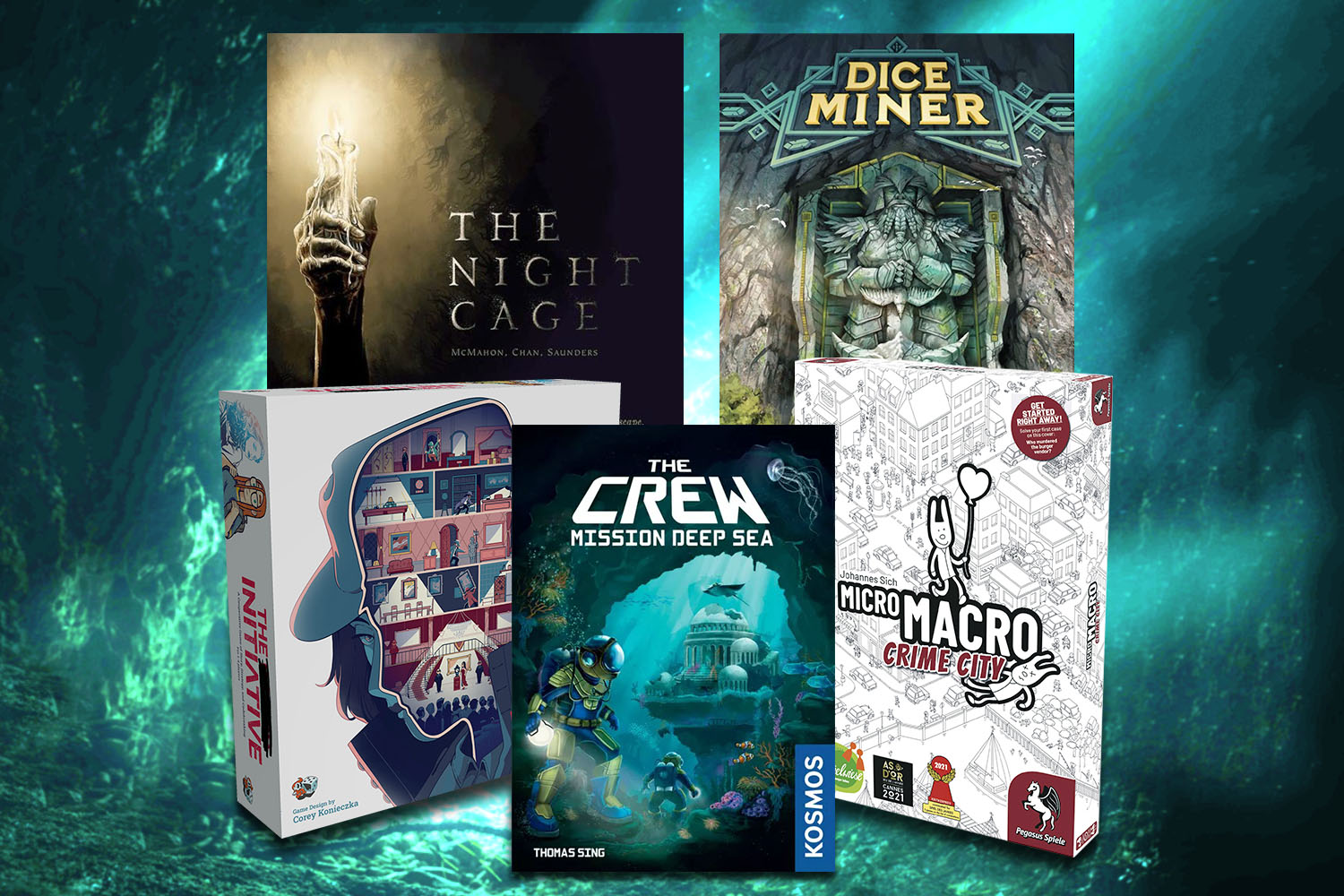 BOARD GAMES/CARD GAMES
One cannot live on Monopoly alone, especially when winter weather forces you to make repeat trips to the board-game closet. New for your family's collection this year: The Initiative combines a traditional board-and-characters style of play with an accompanying comic book and puzzles to solve. It's like Jumanji meets Stranger Things meets Sherlock Holmes. Elsewhere, The Crew: Mission Deep Sea is a trick-taking game (like euchre) where the goal is to discover a lost underwater continent (not in euchre's wildest dreams), and Dice Miner is a dice-rolling adventure for those who prefer to gallivant in the realm of dwarves and dragons.
What's that? You're a tabletop pro who doesn't have time for these childish amusements? In that case, welcome to The Night Cage, a legitimately spine-chilling horror game ideally accompanied by a dram and a roaring fire. Will you and up to four friends make it out of the labyrinth alive or will you lose your way in the darkness? Heebie-jeebies guaranteed. And if you prefer something with more illumination and a smaller rulebook, then pick up MicroMacro: Crime City – Full House, the follow-up to an award-winning smash hit. Spread out the super-sized black-and-white map on your table, pick up the included magnifying glass and start solving crimes. Sorry Waldo, we've upgraded this winter.
Recommended
Suggested for you