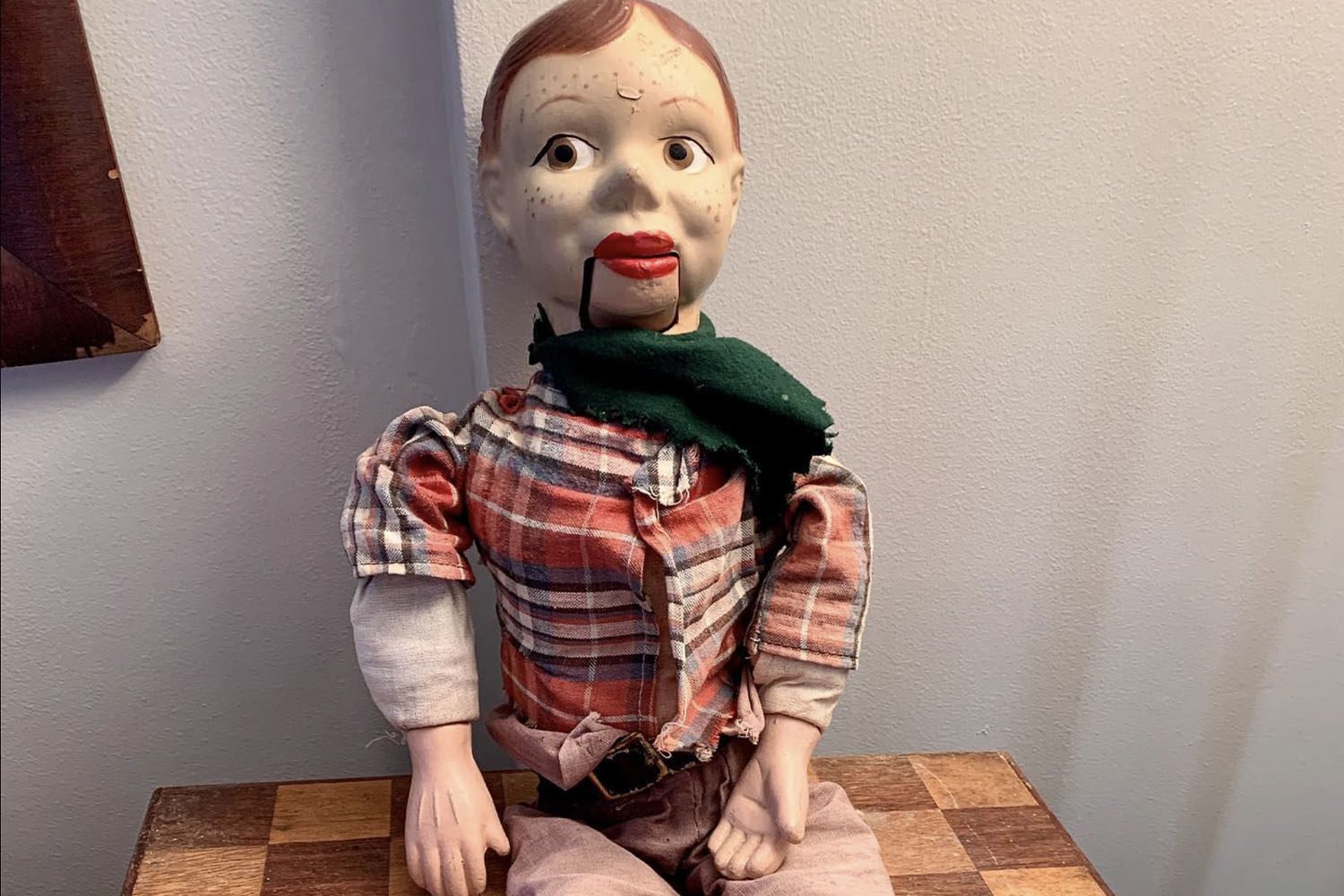 The Best Antiques Account on Instagram
And what you should never purchase online
April 3, 2023 1:03 am
Spend a few weeks reading this newsletter or a couple of minutes in my home, and you'll know that I have an affinity for oddities and artifacts of a bygone era, particularly those relating to circuses, sideshows, carnivals and magic. Thus I am constantly delighted by the curation of curios on @obscuraantiques. Mike Zohn, who runs the Instagram feed, is a never-ending oasis of remarkable oddities to ponder (and perhaps purchase). Looking for a giant jar filled with actual human teeth? Mike's your guy. Full body toad purses? Ditto. A vintage — gulp — castrating instrument? Well, you get the idea.
You should positively, absolutely follow all of Mike's adventures in vintage ephemera on Instagram, and also buy a curio or two from the online shop where he keeps inventory.
And below, we ask Mike for some tips on how you, too, can fill your house with one-of-a-kind antiques that will delight your guests — and possibly keep them awake at night.
---
Obviously shopping for any kind of antiques online is a tricky endeavor. If you had to give someone three tips for shopping online to ensure quality purchases with vintage items, what would they be?
1. Know your dealer. Check out that they are legit, have a good reputation and have been in business for some time.
2. Do your research. Google is free. See what comparable items are selling for elsewhere. Look into the claims about the item, age, description, etc.
3. Use a payment service that will back you up if there are issues. Services like PayPal will allow for a claim should the dealer not hold up their end of the deal. Only if you know the dealer and trust them should you pay cash or send someone else to pick it up.
What's one thing that should never be bought online — only live and in the flesh?
Mostly large items or very fragile items. Most small items can be easily shipped without issue. Years ago I had a Victorian wax wreath with a Masonic symbol. One big bump or drop and it would have shattered into a million pieces. Items like that should only be bought/picked up in person.
Finally, give us one pro tip for scoring big at a flea market or tag sale …
Early bird gets the worm. As much as I hate it, you really must wake up and get to a sale as early as you can. Lots of competition out there and the good items go fast. It's a very different flea market at 5 a.m. than it is hours later.
---