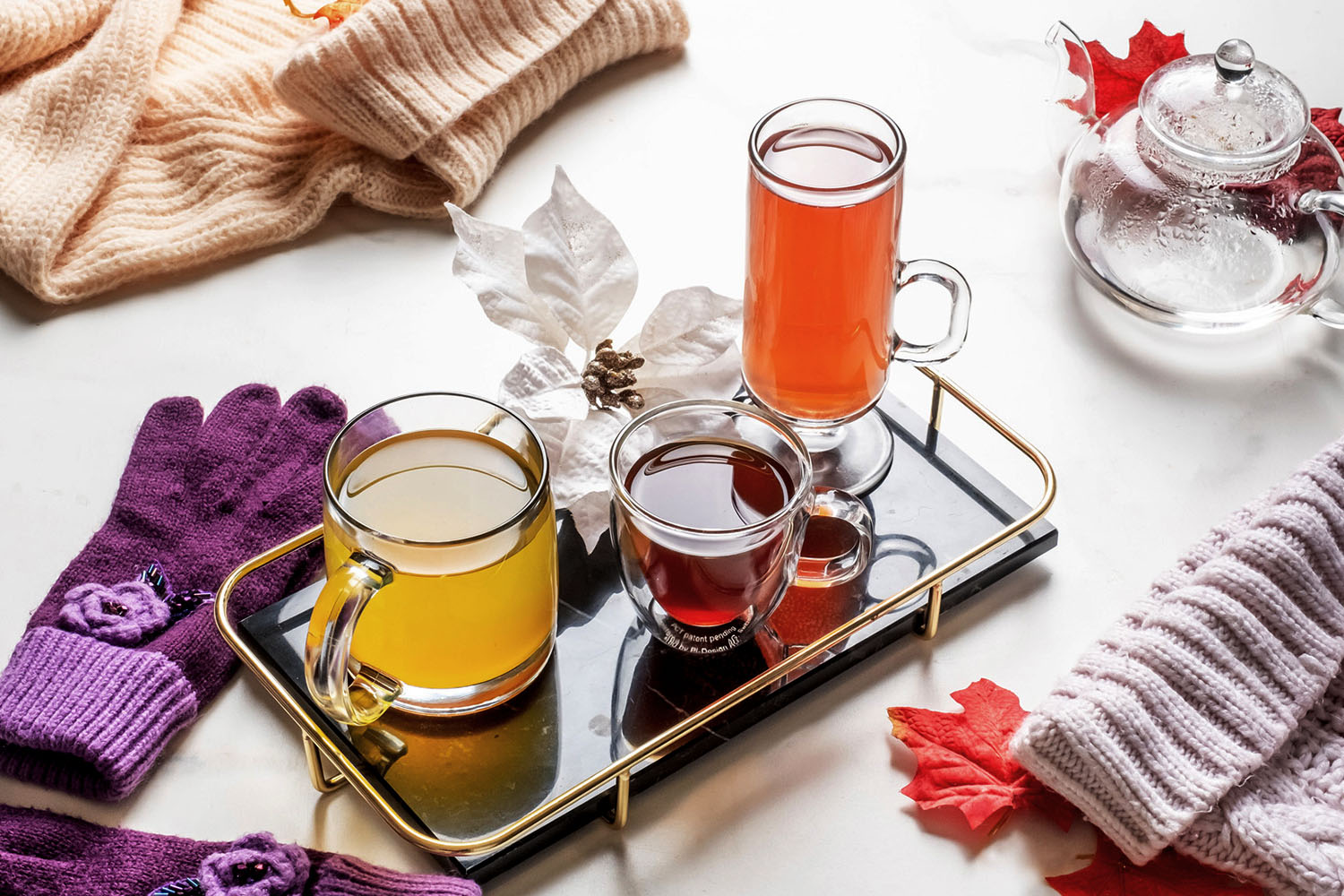 How to Make a Warm Cocktail
Cold winter calls for hot drinks. Here are 8 tips for crafting the perfect libation that heats up your soul.
February 28, 2023 1:00 am
Tragically, drinking alcohol does not actually warm you up. But drinking a few hot cocktails at home, inside a cozy bar (fireplace ideal but optional) or even outside in a heated patio or garden? That'll get you through the worst of any weather.
Good news is that these warming tipples aren't that difficult to make — provided you follow a few simple rules.
---
1. Don't use high-proof spirits or large amounts of acid/citrus. That's according to David Branch, the General Manager of iconic Chicago cocktail den The Violet Hour. "The burn of both is intensified with heat and will throw off the balance of your drink."
2. Use a "rich and viscous" sweetener such as honey, maple or demerara. "They add body and texture to support the overall soothing sensation one looks for in a hot cocktail," explains Branch.
3. Mind your base. You'll notice a few spirits (looking at you, vodka) aren't that common in the hot drinks world. "I gravitate towards spirits with notes of baking spices — bourbon, brandy or rum," says Branch.
4. And your modifiers. Vermouths, amari and liqueurs that normally complement those base spirits can add depth and flavor, just like in cold drinks. And don't forget orchard fruits — as Branch suggests, you can whip up a simple Pear Toddy (80 proof bourbon, pear liqueur, sweet vermouth, a bit of lemon and honey) in minutes and mix to your preferred taste profile.
5. Whatever you're drinking, keep the booze content light. "You're much better off having a well-balanced hot cocktail and enjoying two instead of one that's very strong," says Doug Jacobsen of Loreley Beer Garden, which launches a "Snowy Winter Wonderland" pop-up space complete with a hot drinks menu and one of New York's largest heated patios.
6. But don't skimp on quality. Jacobsen notes that you should still use good spirits in hot drinks — heat isn't going to hide a whiskey that comes in a plastic jug.
7. Use proper glassware. One tricky but obvious concern with hot drinks: the temperature. "Safety first when making hot drinks," insists Petros Papatheofanis, General Manager of Chicago's The Press Room. "You want to use glassware that can support hot liquids.
8. And don't burn off the alcohol. That temp warning also applies to your prep work: alcohol starts to evaporate at about 173 degrees, so if the temperature gets too high, well, you lose your drink's backbone.
---