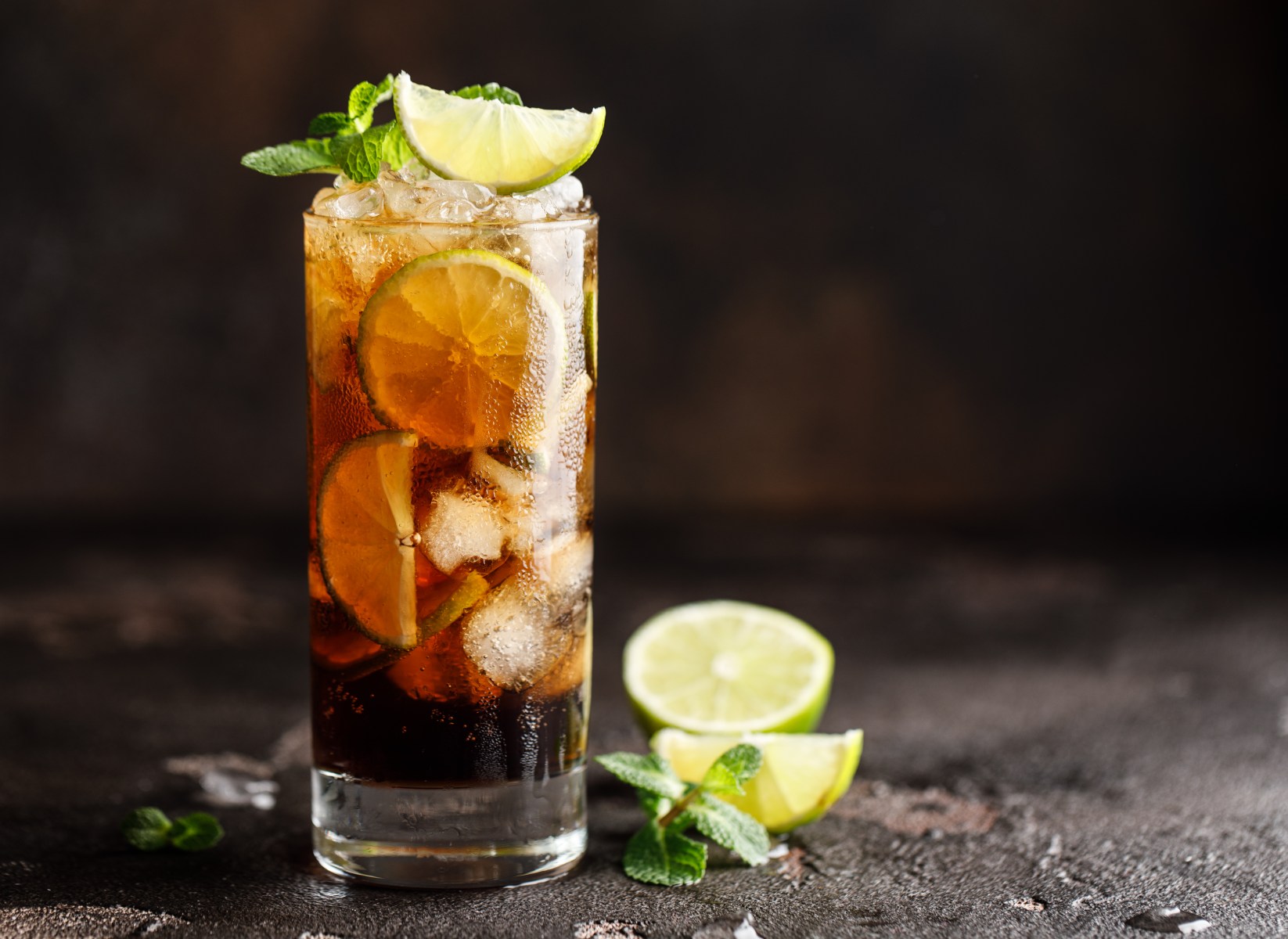 The Updated Jack and Coke (or Rum and Coke)
It's alllllll about proportions, baby
June 13, 2023 2:15 pm
I can almost hear you yelling, "WTF, Lind, a Jack and Coke?!?" But don't hate, elevate. Trust me when I tell you that a simple upgrade of these two ingredients can render something Basic into a Classic. A Jack and Coke is A) delicious and B) a specific combination of American whiskey and cola. Go onto Google right now and search "artisanal cola" and I would bet that you'll be faced with an entire page of brands you've never heard of. Remember, Coca-Cola is far from the only carbonated beverage on the market that uses the kola nut, among other things, to flavor its distinctive brew. It has simply become so popular that Coke is the name of the entire soft drink category to most people living south of the Mason-Dixon line. In my home state of Texas (where the state government has clearly invented a time machine and seems to be running it in reverse) we always joke that when you ask for a Coke, you have to specify what kind, even if that flavor of "Coke" is Pepsi. Or in my case, Wild Cherry Pepsi.
Anyway, I've digressed. Even if you were to only change the cola portion of your Jack/rum and Coke, you have the opportunity now to delve into a glorious array of options, ranging from Fentimans Curiosity Cola, with its distinctive ginger notes, to Q Kola, with a bitter cherry backbone that presents as a very adult version of Dr Pepper. Bonus points if you can find a small-production soda that uses cane sugar instead of corn syrup.
As for the booze, there's absolutely nothing wrong with Jack Daniel's. But have you been to a liquor store lately? There are sooo many other options to try! Jack is, by virtue of its production method (the Lincoln County Process, for anybody who wants to do some extra reading), extremely smooth and light. But why not try something more assertive with higher alcohol content, like Old Grand-Dad 114 Proof? Or a rye? (I love Rittenhouse and Willett.) How about a wheated bourbon, such as Maker's Mark? Same goes for your rum. Do you know how incredibly delicious and special aged rums are? (The answer is VERY.) And generally speaking, they're much more affordable than their comparably aged whiskey counterparts.
For both the whiskey and rum, I'd recommend buying in the $35-$55 750mL range, depending on what part of the country you're in. Anything cheaper, and you risk ending up with a product that isn't very tasty. Anything pricier, and you should be drinking it straight. If you stick to our prescribed purchasing range, you'll end up with a bottle that's good enough to proudly display on your bar cart but not so expensive that you'll be afraid to drink it. Talk about a win-win!
The Updated Jack (or Rum) And Coke
Copy Ingredients
Ingredients
1 ½ oz. whiskey or rum of your choosing
½ oz. cola of your choosing 
Note: Proportions are everything for a drink this simple, so get them right!
Directions
Copy Directions
Fill a highball glass (14 oz. capacity, no pint glasses, people!) to the top with the highest quality ice you can find.

Add the spirit and give it a little stir, which helps chill it down. It will also melt (smooth) some of the rough spots on your ice cubes. Both of these things improve the overall carbonation in your drink.

Add cola, and enjoy!