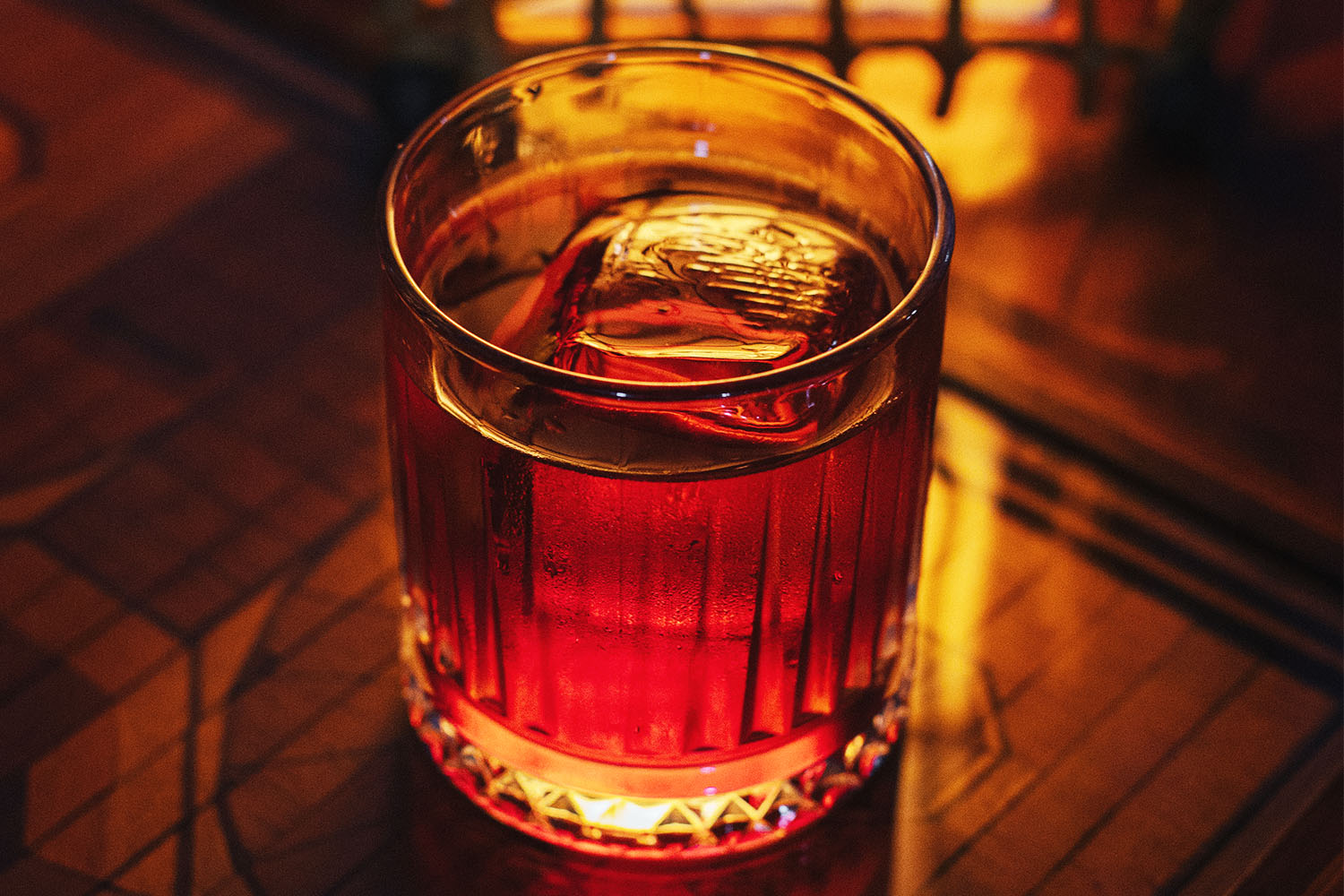 The Scotch Negroni: Your New Favorite Drink
A reinvention of the classic
March 28, 2023 4:19 pm
As far as I know there is no known (disputed or otherwise) origin for a Scotch Negroni, though you may have heard of the American whiskey version, the Boulevardier. Admittedly this is a slightly more "adult" adult beverage, with Scotch being a potentially aggressive spirit, and the remaining vermouth and Campari being none-too-quaffable, but I assure you when properly made, it's a beautiful drink. Unlike the Gold Rush that complements whiskey's notes, this Scotch Negroni serves to bring out the contrasts between the peaty whisky and the sweet vermouth and Campari.
---
Scotch Negroni
Copy Ingredients
Ingredients
1.5 oz. Scotch whisky. Again, use your judgment/research. A blended whisky is always a good option here. I would recommend avoiding Islay and Campbeltown styles unless you have an existing (and loving) relationship with the smokier elements of Scotch.
1 oz. sweet vermouth. I figure this might be something else you have on your bar cart (or better, in your fridge — yes, put your vermouth in the fridge!), and as the Sbagliato seemed to be the cocktail hit of the summer, you might not know what to do with it now that the seasons have moved on. Adding to that is the reality that vermouth is wine based, and wine can't sit around forever once it's opened.
1 oz. Campari. As with the vermouth, this is a staple of most home bars. Unlike vermouth, however, it is significantly less prone to spoilage.
Directions
Copy Directions
Combine all your ingredients in a stirring vessel and fill with ice. 

Stir until the sound coming from the vessel is similar to that of a babbling brook in mid-April. In Idaho. Northeastern Idaho. Oh, I'm sorry, did you want an exact amount of rotations? Well unfortunately knowing when a drink is properly chilled and diluted is really the product of years of practice, so I am unable to provide you that information through print! The good news is, even a drink that's been "ruined" is still very drinkable! And for what it's worth, once you get the hang of it, you'll totally be able to recognize the sound I was just describing. 

Strain into a rocks glass with a nice big piece of ice, garnish with an orange twist and enjoy!
That's it for today! I'll be back soon, and for the record, I can't wait until Creed III comes out in March so I can write an article on punch. Until next time…cheers!
---