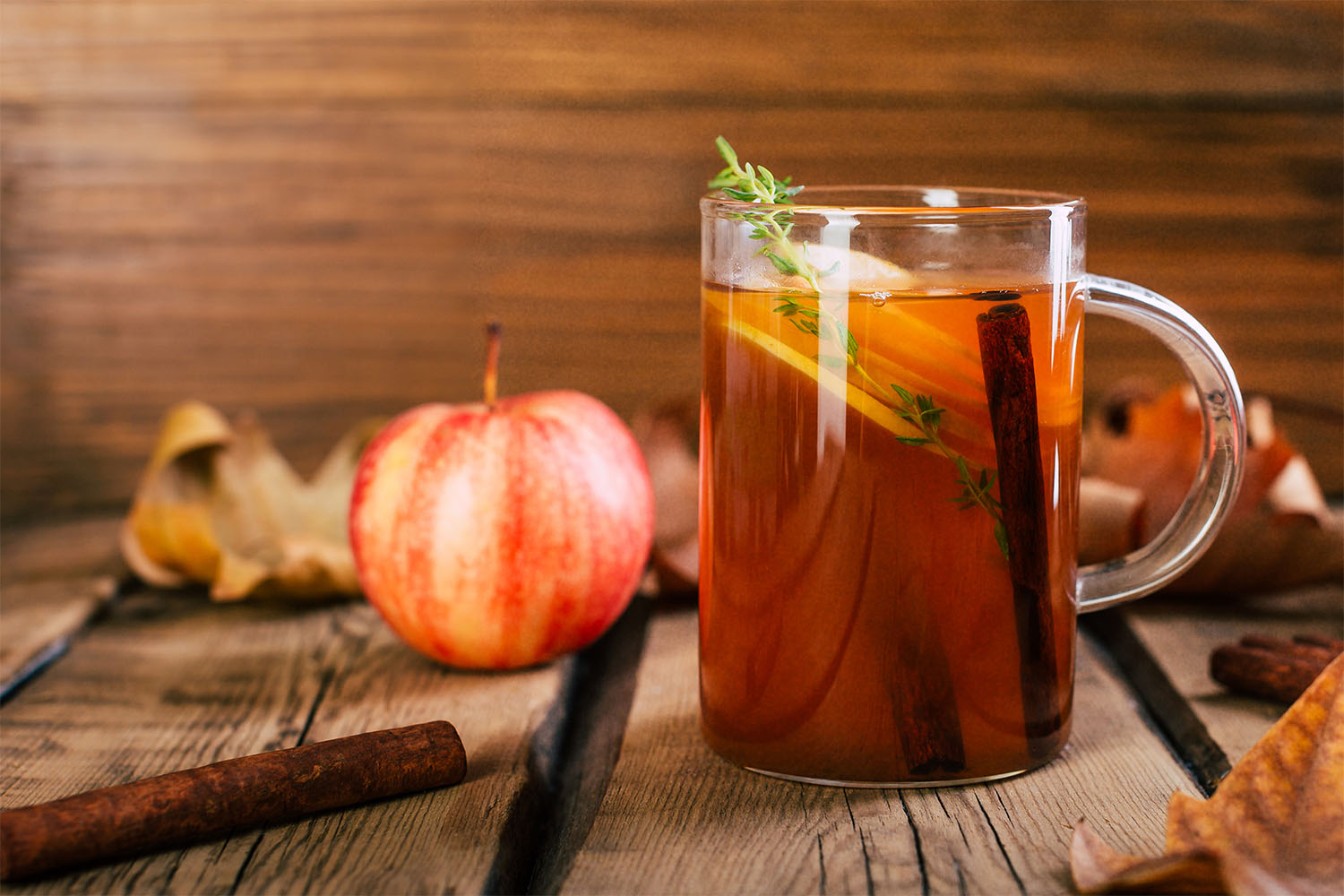 The Violet Hour's Mulled Cider Recipe
Chicago's hottest cocktail bar serves up this hot cider spiked with liquor. Bartender David Branch shows you how
February 28, 2023 12:59 am
Warm cocktails are never something to say no to. Just ask David Branch, general manager of Chicago's iconic cocktail bar, the Violet Hour. Luckily for us, he's sharing its recipe for mulled cider with Wondercade. Want to stay away from the booze? "Mulled cider is always delicious by itself," as Branch correctly notes. Simply hold the rum or brandy and enjoy.
---
Copy Ingredients
Ingredients
2 quarts Apple Cider
2 Cinnamon Sticks
2 Whole allspice
2 cloves
1 oz Spiced Rum or Apple Brandy
.5 oz honey
Directions
Copy Directions
Bring cider to a simmer and add all spices — slow and low is the key. 

Taste every five minutes until you get your desired spice level (20-30 mins is a good range).

Once "mulled," strain out the spices and keep it on a low stove to hold heat.

In an 8-oz. mug, add spiced rum or apple brandy with honey, Fill with cider, give it a stir to dissolve the honey.

Add a cinnamon stick as a garnish. 
---