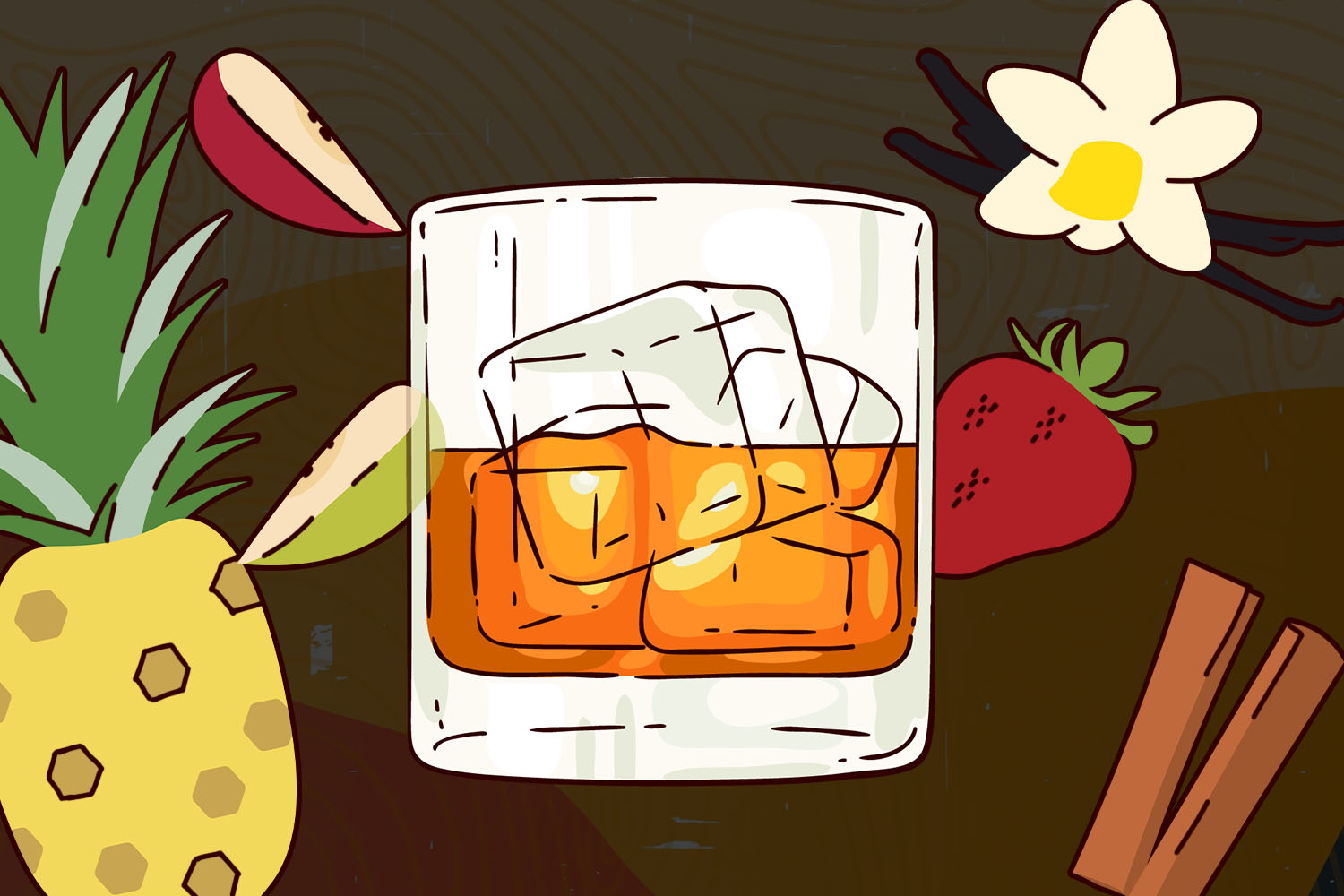 How to Infuse Your Own Alcohol
Elevate your booze to new heights by imparting it with new flavors.
April 28, 2023 1:05 pm
It's not confusin', let's get infusin'! …Okay, I'm sorry, that was terrible. But man, am I excited to be back and preaching from the lectern of liquor, the pulpit of pot stills, the dais of daiquiris…reading to you today from the gospel of home infusions! Wondercade mixologist Jonathan Lind here to teach you the magic of making your own infused booze at home.
First off: why infuse your own booze? Well, when you create an infusion, you're opening yourself up to adding flavors that you might not be able to through other methods. I've seen every type of spirit infused with everything: from cinnamon in whiskey to gin with Earl Grey and cookie butter. (Shoutout to Analogue in NYC for that one!) Infusions indicate a level of craft and creativity that will elevate that particular establishment above and beyond the standard cocktail-bar offerings…and you can bring that artisanal artistry to your own homemade cocktails.
Here's how to do it:
Pick Your Infusion
So, where to even begin?! First: take the base spirit in a cocktail you want to make, and do some research into some complementary flavor pairings. Consider American whiskey: many have notes of vanilla, cinnamon, green apple, toffee, clove, nutmeg, etc. Any and all of these are reasonable choices to use in your home infusion. As another example, vodka has a neutrality that essentially allows you to make an infusion that tastes exclusively like the ingredient you are adding to it.
Now, once you've picked your flavor…great! But the execution of your infusion can drastically affect the outcome of your drink.
Don't Muddle Your Infusions
If you just let your infusion sit, the alcohol will extract flavor from your chosen ingredient without much work from you. You will want to chop up larger fruits (pineapple) or break up spices (star anise) in order to increase surface area (this allows the alcohol to come into contact with more flavor molecules), but muddling will result in a cloudy infusion. And nobody wants a cloudy infusion! So if you're going to make a blueberry vodka, just chuck the blueberries right in the vodka. If you're feeling feisty you can cut them in half. But unless you want to take the time to run your infused vodka through a coffee filter, do not muddle!
Be Patient. But Not Too Patient!
An important rule to learn when it comes to making an infusion is this: certain ingredients require more or less time than others. Whole spices can take anywhere from 24 to 72 hours to achieve the appropriate levels of flavor, while jalapenos will generally have a reasonable level of extraction within 30 minutes, depending on the number of peppers used. The way to mitigate over/under-infusing your liquor is to taste it frequently (with a straw or a spoon…don't go pouring yourself shots).
Classroom learning is all well and good. But now, let's get infusing! I don't really have a name for this infusion, but I can assure you it's going to be a staple for anyone who really likes to lean into the summer drinking season!
Jalapeno-and-Cucumber-Infused Tequila
Servings: 1 bottle infused tequila
Copy Ingredients
Ingredients
3 jalapenos: Split 2 jalapenos lengthwise and cut into strips. For the third jalapeno, split lengthwise and scoop out the seeds. You'll be left with the outer flesh of the jalapeno to use as garnish. Or make a jalapeno popper. It's your party, do what you like!
1 cucumber: Cut off one third of the cucumber, peel the skin off and slice into discs. The reason for removing the skin is that this is where a lot of the bitterness is located, which is not what I'm necessarily looking to add in terms of flavor.
1 bottle blanco tequila: Aim for something that still retains a lot of tequila's signature agave flavor. Don Julio Blanco is an excellent choice for this.
Directions
Copy Directions
In a non-reactive container (glass or plastic), add the tequila, cucumber and jalapeno.

Stir lightly to break up any chunks.

Allow to sit for 20 minutes and then taste. If your tequila needs a little more heat, let it keep macerating. Don't worry too much if you overdo it; you can always mix in some more regular tequila to help dilute the spice.

Once your infusion has reached your desired level of flavor, grab a mesh strainer and strain your infusion back into the bottle. Now here's the important part: LABEL THE TEQUILA! There is nothing less pleasant than accidentally ripping a shot of spicy tequila.
And of course, who would I be if I didn't give you a cocktail idea with your newly made infusion? Did someone say…margarita?!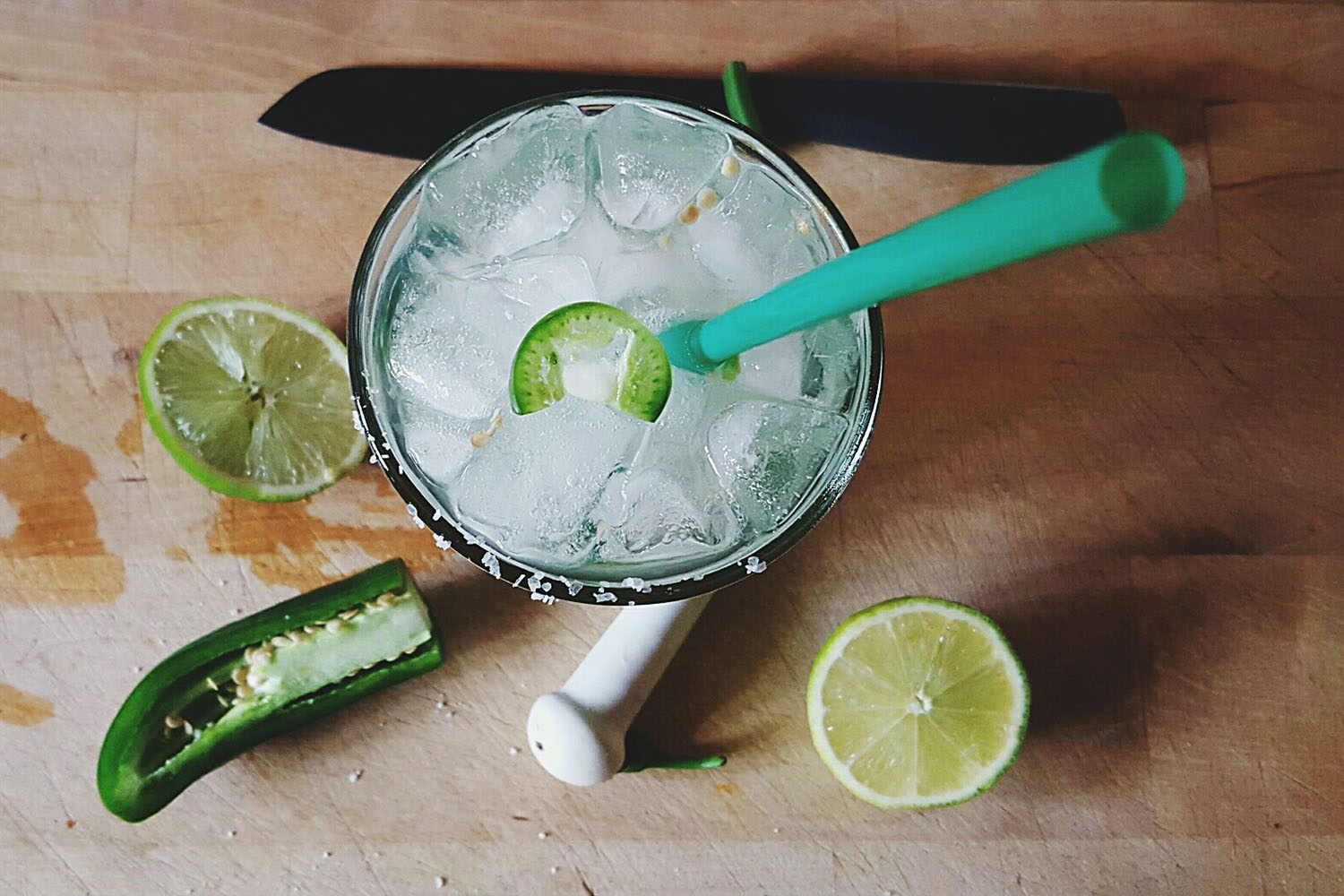 Summertime Gladness Cocktail
Copy Ingredients
Ingredients
1.5 oz. jalapeno-cucumber infused tequila (recipe above)
1 oz. lime juice
.75 oz. triple sec
.25 oz. simple syrup (I know, I know, this is damn near blasphemous, but I enjoy the texture of a margarita with a touch of sugar)
Directions
Copy Directions
Combine all ingredients in a cocktail shaker, add ice and shake with vigor! Strain into whatever glass you feel safe carrying around your pool. Serve!
(Note: Salt and margaritas. Name a more iconic duo. That being said, salt and cucumbers = pickles, so think twice before salting this particular margarita variation. Not saying it's ill-advised, but it will definitely create a specific flavor.)
Anywho, that's it from me! Anybody out there have any creative infusions that have worked well for them in the past? I'm always on the lookout for more great ideas!
Your Brother in Booze,
Jonathan