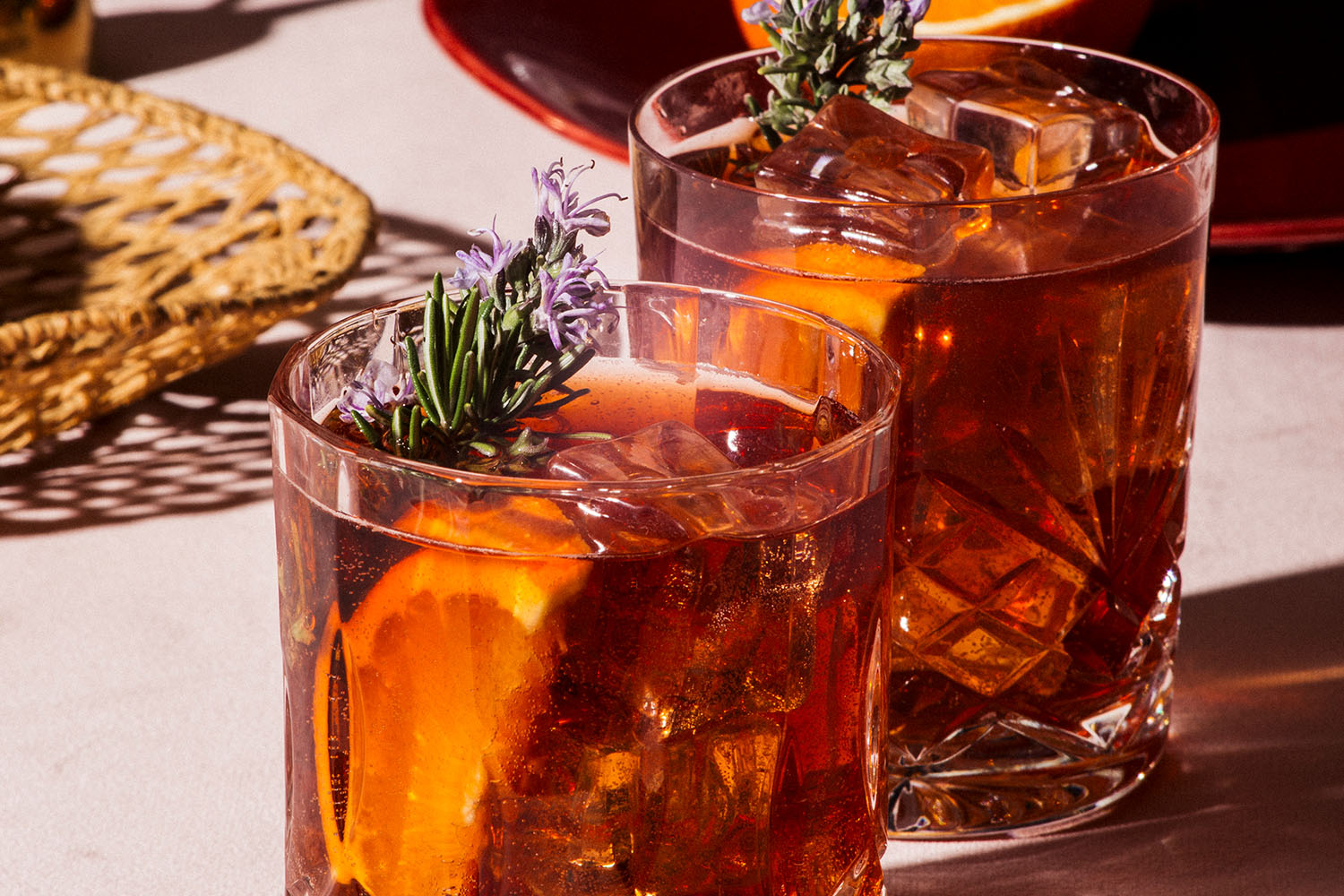 How Happy Accidents Create New Cocktails
A spirited and non-spirited version of a classic Italian cocktail
March 28, 2023 9:14 pm
When I think about cultures that know how to make a day out of drinking, it doesn't take long to picture ancient cobblestone streets, a cool breeze off the Mediterranean and spritzes. Viva l'Italia! Maybe it's the climate, maybe it's the indescribable attitude of the people that can only be summarized by miming a chef's kiss, but constant consumption is the Italian way. It's all about enjoying the moment. There is no better example of this than the scarcity of options when it comes to taking your coffee to-go…quite simply, you don't. You sit and drink your espresso. Because, you know, life.
By now we're all familiar with the Aperol spritz and the Bellini. Maybe even the Sbagliato. All 3 are legendary (and problematically delicious) low-ABV cocktails, and all 3 hail from Italy. The Aperol spritz is so ubiquitous these days that a cursory search online will bombard you with recipes, articles and beautiful photos. Hell, Aperol even sells them ready to drink. So you don't need a recipe from me. And the Bellini is, like the mimosa, a 2-ingredient tipple. A splash of peach nectar in a glass of prosecco (1:5 ratio, more or less), and ta-da! So let's dive into the Sbagliato.
Legend has it that this drink was invented by a bartender who, while making a Negroni, accidentally grabbed a bottle of prosecco instead of gin. Adding credence to that tale is the fact that "Sbagliato" is the Italian word for "mistake."
---
Negroni Sbagliato
Directions
Copy Directions
Combine your bitter and sweet vermouth in a stir glass.

Fill the stir glass with ice and give it a quick stir. You aren't focusing on dilution so much as making sure the ingredients are cold — the colder it is, the more bubbly it will be.

Once chilled, strain the contents into a rocks glass filled with ice. Top with prosecco, garnish with an orange slice and enjoy!
NON-SPIRITED VERSION
I call this a Sbagli-not-o. While it may look like I'm doing a paid advertisement, I promise I'm not (though I am open to the idea @Lyre!). Theirs just happens to be a company that makes delicious non-alcoholic spirits perfect for this particular flavor profile.
Negroni Sbagli-not-o
Directions
Copy Directions
Same as above, for the Sbagliato.
---