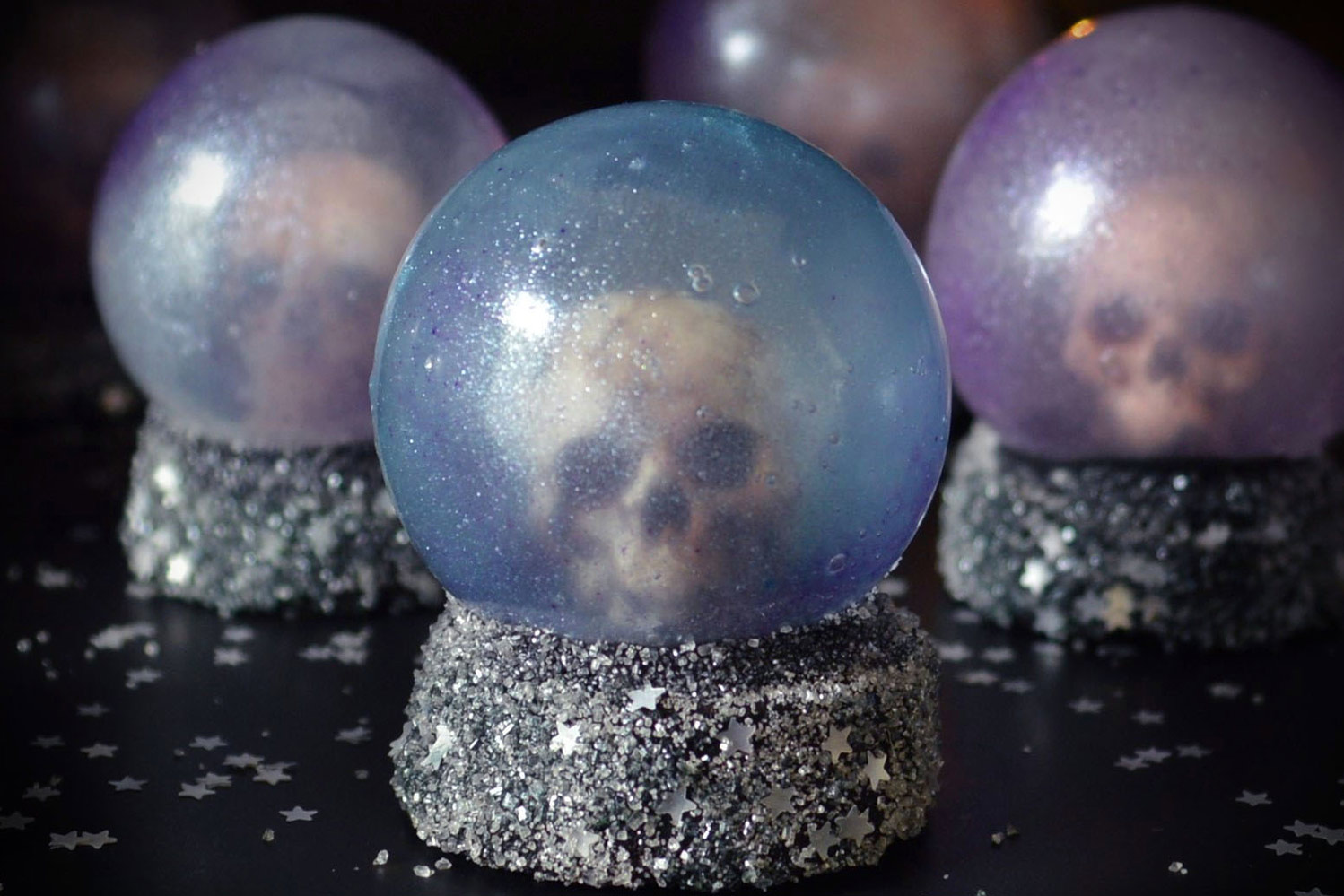 The Most Gorgeously Ghoulish Halloween Food You've Ever Seen
It's creepy, it's crawly... and it's a spellbinding work of art
October 26, 2023 1:17 pm
You know I love Halloween. And Instagram. And food. Sitting at the center of this Harrisian Venn diagram is Lori Castellon, who runs an account called @ghoul.at.heart. Lori specializes in exclusively Halloween food, and it's as visually arresting as it is worthy of appearing on Count Dracula's dining room table. And she has a spooky drink recipe to share with you, too! – NPH
---
Neil Patrick Harris: Hi, Lori. Your creations are brilliant! Tell me, how'd all this start? Did you used to be Dr. Frankenstein's personal chef?
Lori Castellon: It goes back 10 years ago. I had a normal food blog when my kids were in elementary school. It was about the trials and triumphs of motherhood, and every year I would do special Halloween food. Then I thought, why am I posting about regular food? So when 2020 came around and the pandemic happened, I transitioned to just Halloween food, and Ghoul at Heart was born. I wanted to create elevated Halloween food that I wanted to eat. No kids' stuff!
Obviously, I make cakes and cookies and everybody likes that. But salads and soups and things like that are more geared toward what I would want to eat. So I work really hard to try and create menus, and I usually work through themes. For instance, "carn-evil," where I was like, "How do I take classic carnival food and make it creepy?" So I took popcorn and splattered it with red caramel-corn blood. That's the challenge that I like: "Here's a theme, here are my parameters."
NPH: Yeah, I love the rat-shaped meatballs in the Lab Rat Soup and the Queso Contagion.
LC: Those were two examples from my mad scientist theme, and the flavor profile was Mexican or Latin food, so those were my parameters. I thought, "I need to make something savory," so I thought of meatballs. And if you're gonna make a meatball, you may as well make it look like a rat. [laughs] I work better with ground rules and parameters, because then it forces you to be creative to solve a problem. I peddle in inspiration: You can take one thing out of what I do and make it your own, or make it exactly the same. That's what I love, when I see people try what I've done and make it their own or improve upon it.
NPH: Do you have a food background? 'Cause your recipes are crazy culinarily creative.
LC: I'm a home chef. I have a cooking school in my community where I did a three-month class, which was really great to enhance my knowledge and more of the foundational stuff, which was very helpful. But for the most part I'm just a home chef that cooks every night. [laughs] I got my degree in biochemistry: I took the biochem route and worked in a lab for a couple years, and then worked in the corporate world. This is my full-time job now. I love being creative.
NPH: What's the most challenging thing you've ever made — and your favorite?
LC: The hardest thing was hands down my Crystal Ball Cookies. They're seriously beautiful, but I made them with gelatin, and I think if I were a sugar artist, I probably would have done it with ice molds. I spent weeks trying to get the idea to work. You basically blow up a little balloon — water balloons are too thin — but you blow up a regular balloon really small, coat the balloon with the gelatin, and then remove the balloon from it. They were so difficult to make. I made sure to put that out there, like, "Please do not try to make these and curse me!" [laughs]
A recent favorite is my Be Very Alfredo — those turned out so good. Gnocchi itself is so dense and satisfying, but the cream sauce on top is delicious. And then the Char-BOO-terie Crackers. I try to make stuff as simple as possible, because if it's simple, people will try it.
NPH: Why do you love Halloween? (I mean, you don't need to preach to this choir…but why not wax poetic for a bit.)
LC: Oh gosh. I've always liked Halloween, but even more as an adult. It makes me feel like a kid, makes me remember trick-or-treating and getting dressed up and how fun it is — all the innocence as a child, you get to relive as an adult. When my kids were small, it was fun to live vicariously through them. It's just an extension of childhood, I think — it gives you permission to be a kid one time a year.
Moon Goddess Latte
My Moon Goddess Latte began as an idea to make a drink for my Witchy and Wonderful Halloween theme. Moon Milk, a warm plant-based drink used holistically to help with sleep, seemed like an obvious starting point. I made it extra special and beautiful by adding edible flowers around a simple stenciled skull made with butterfly pea powder. A stunning, magical and decidedly feminine treat to indulge in self-care and reflection at the end of a long day. (Adapted from a recipe here.)
Neil Note: Oooh, speaking of butterfly pea powder, check out this magical cocktail recipe from Wondercade's house mixologist, Jonathan Lind — it's a drink that changes color before your eyes!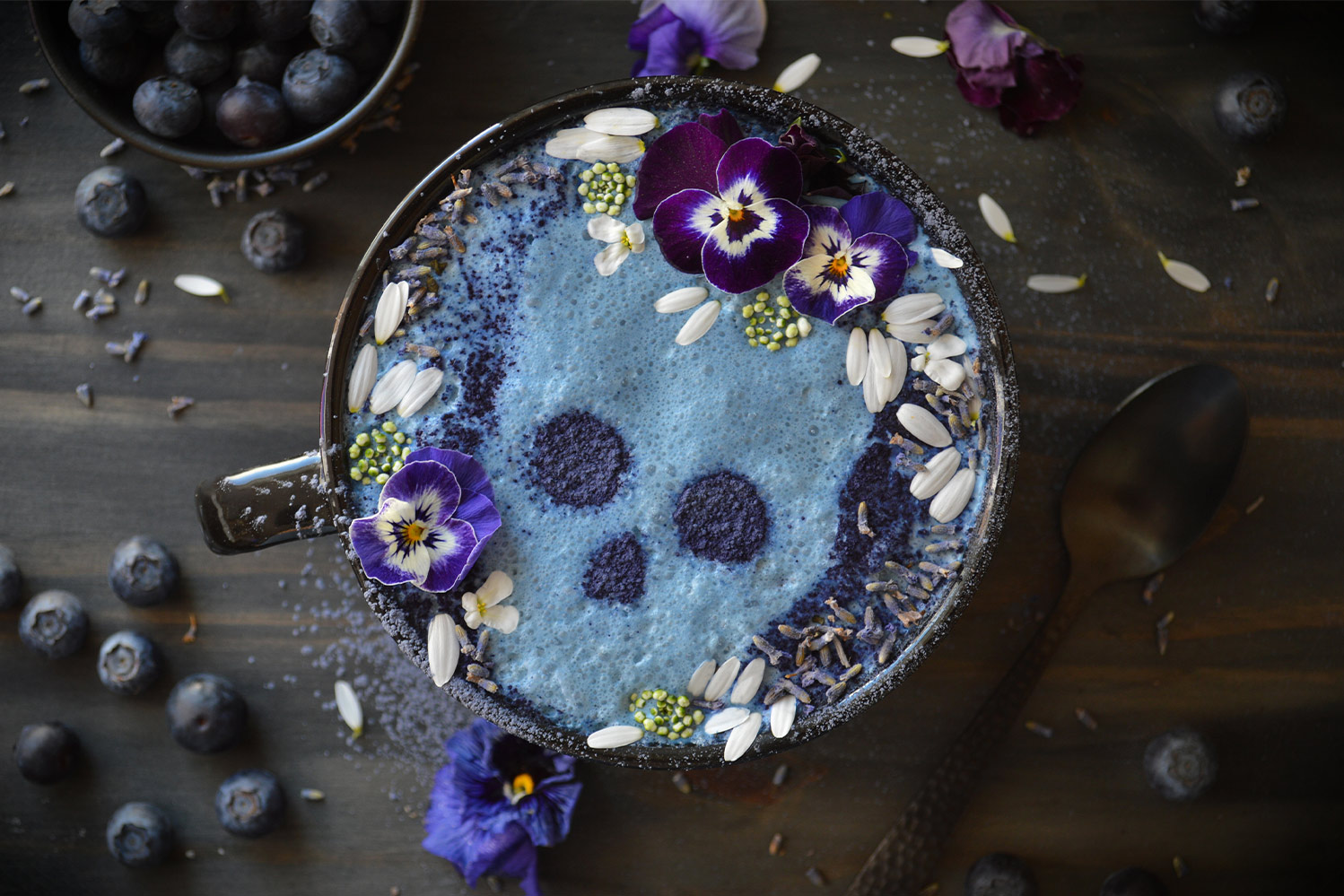 Moon Goddess Latte
Copy Ingredients
Ingredients
2 cups almond milk, or your favorite plant-based milk
¼ cup blueberries
2 tbsp. cashews
1 tbsp. blue butterfly pea powder
1 tsp. vanilla
½ tsp. lavender
2 tbsp. maple syrup or honey
1 tsp. coconut oil
½ cup almond milk (whipped with a small amount of blue butterfly pea powder)
Edible flowers, for garnish (optional)
Directions
Copy Directions
Add all ingredients (except ½ cup almond milk and edible flowers) to a small saucepan and blend with an immersion blender, or blend in a regular blender. Allow to soak for 30 minutes. Strain to remove solids and heat over medium high heat. Pour into a large cup.

Froth up ½ cup almond milk with a pinch of blue butterfly pea powder with a milk frother and place atop the moon milk. [Wondercade Note: Don't have a milk frother? Use one of the many alternative methods to froth milk.]

Serve as is, or garnish with skull and edible flowers.

For the skull: I made a simple stencil of a skull out of cardboard and taped it to a bamboo skewer so I could easily hold it over the cup and remove it after sprinkling with blue butterfly pea powder. Then I garnished with the edible flower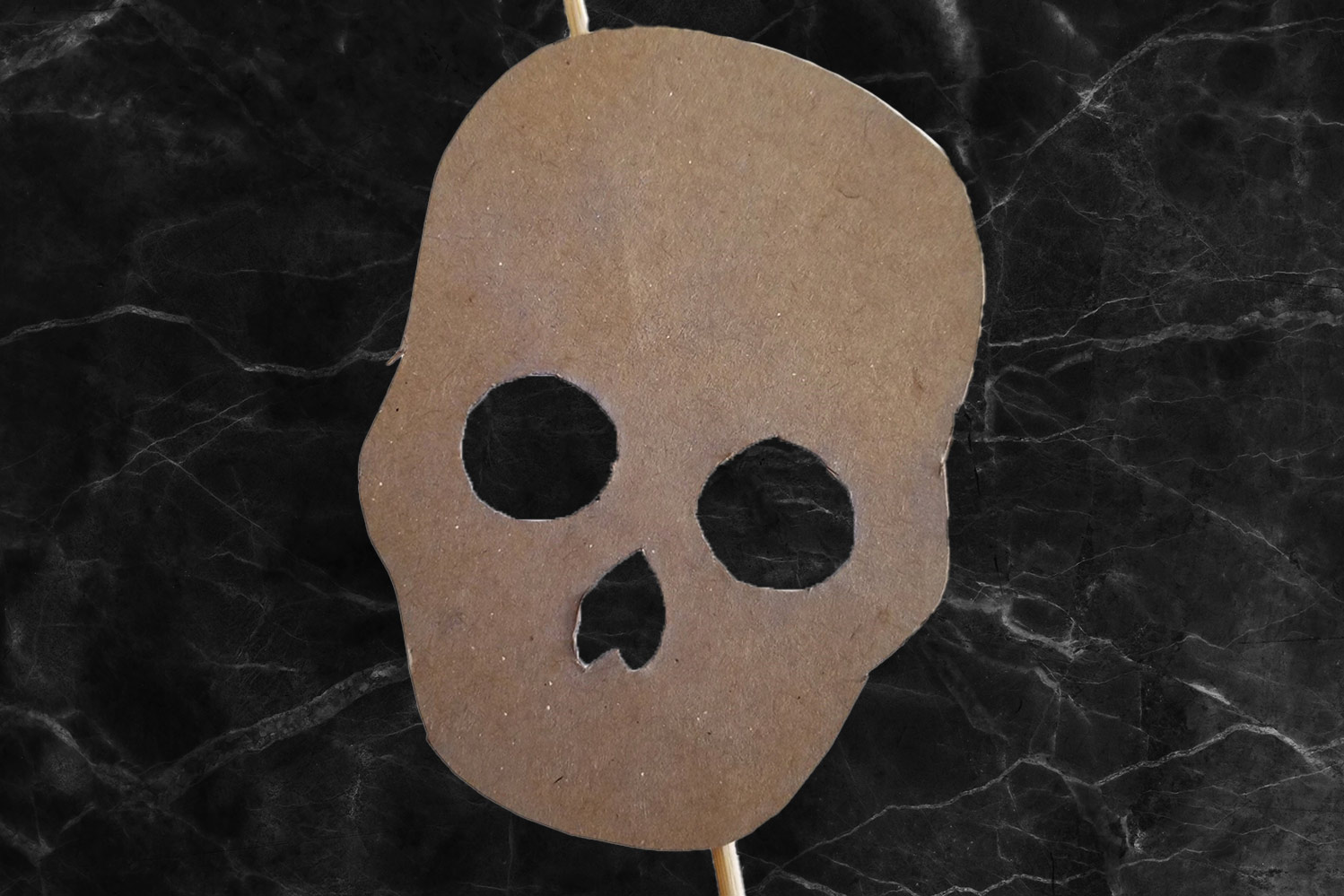 ---