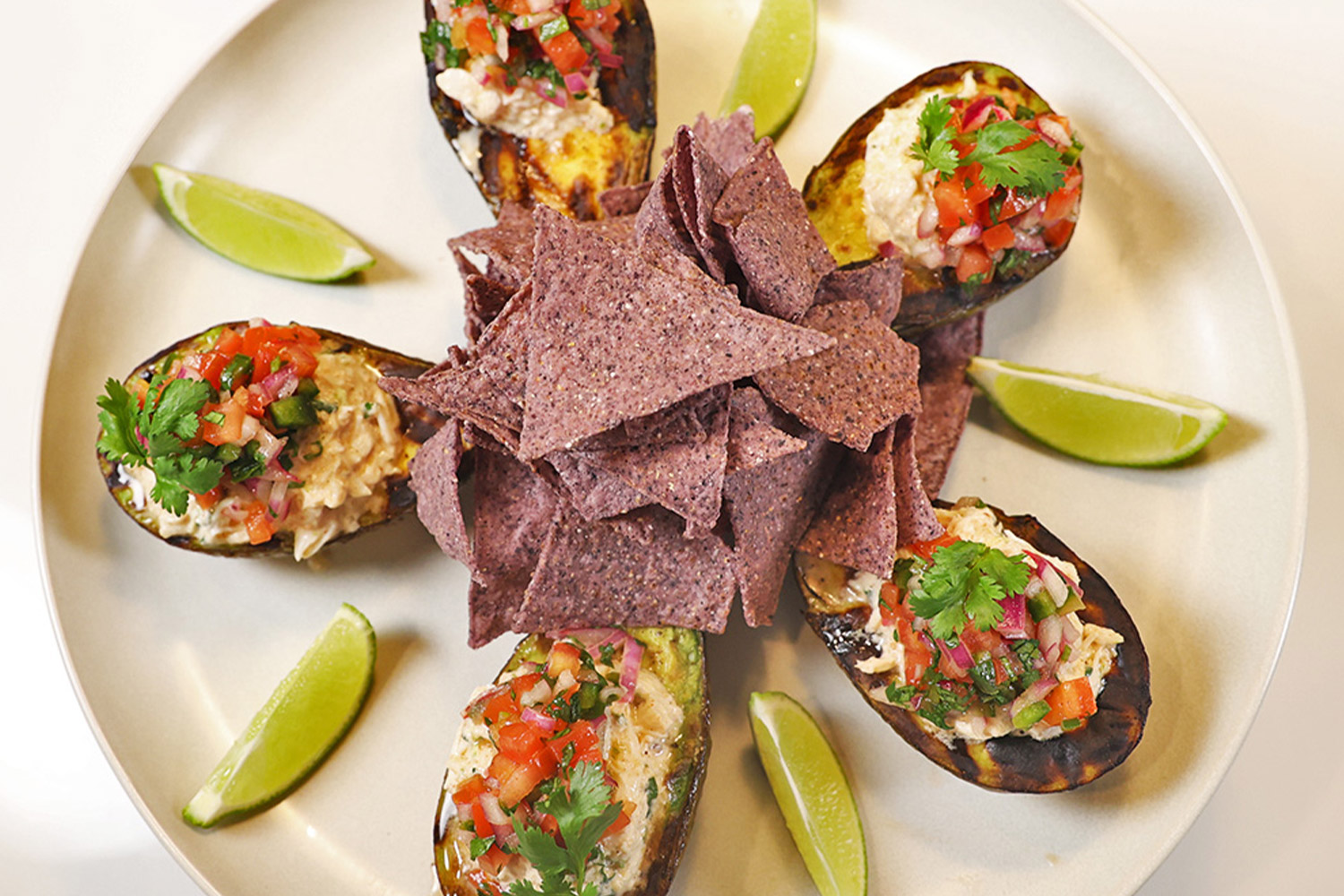 Grilled Avocado with Crab Salad
It's crab-solutely amazing
June 16, 2023 2:28 pm
Who said avocados are just for guacamole?! Chef Josh Capon here, with another perfect recipe for summer grilling. Try throwing avocados on the grill and topping them with this crab salad and pico de gallo. Makes a perfect appetizer for your next backyard BBQ! And if you're looking for more tasty grill recipes for your party, you don't wanna miss out on my grilled clams with garlic chili butter and grilled corn cacio e pepe.
Grilled Avocado with Crab Salad
Copy Ingredients
Ingredients
2 to 3 avocados
2 tbsp. extra-virgin olive oil
Salt and pepper
Blue corn tortilla chips
Crab salad
1/2 pound crab meat
2 tbsp. sour cream
1 tsp. chili powder
1 lime juice and zest
1 tbsp. chopped cilantro
Salt and pepper
Pico de gallo
3 plum tomatoes, diced
1 red onion, diced
1 jalapeño, seeded and diced
2 tbsp. chopped cilantro
2 limes, juiced
Salt and pepper
Directions
Copy Directions
Mix all the ingredients for the crab salad together. Set aside.

Mix all the pico de gallo ingredients together. Set aside.

Halve the avocados. Lightly brush with EVOO and season with salt and pepper.

Grill for about 1-2 minutes on a hot, clean, oiled grill, set to high heat.

Fill each avocado with a large spoonful of the crab salad.

Top with a spoonful of the pico de gallo. Don't forget some of that juice!

Garnish with a sprig of cilantro, lime wedges and blue corn tortilla chips. Enjoy!
---