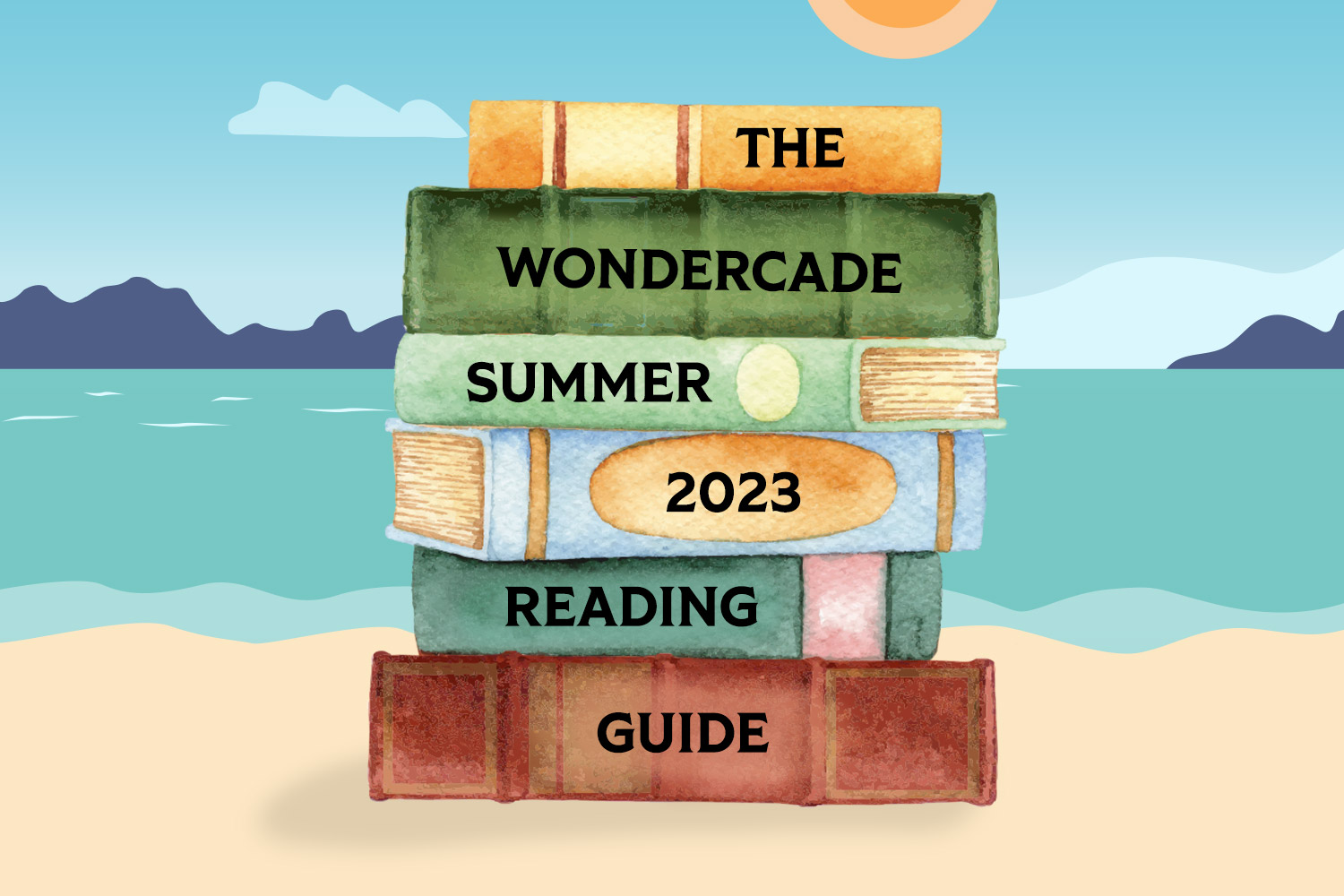 The Bookstorian Presents: The Wondercade Summer Reading Guide
'Tis the season of summer beach reading!
July 2, 2023 10:28 am
Welcome to my literary domain, Wondercaders. I am the Bookstorian, and my fountain pen is primed for today's Tolkienian feat: a trilogy that will keep you satiated until the beach closes for the season. Today, with the windows swung wide here on the 27th floor of Wondercade HQ, the summer sun gleaming off my rolling library ladders, I have put the final flourishes on an epic Summer Reading Issue. You take care of the bathing costumes and parasols, I'll supply the novels, histories and mysteries.
My first instinct for this special edition — which is chockablock full of fiction, nonfiction and, lastly, books for children and young adults — is to expound on the many reasons why summer is the season nonpareil for delving into your next literary obsession. It is the time of travel (bring a tome on the plane, in the car or on the bus), of beach days (if your tote isn't at least 50% reading material, I'll have failed in my solemn duty as Bookstorian) and of days which seem to go on forever (more daylight to devour chapter after chapter). However, despite my tendencies toward egalitarianism among the genres, not all pages are made equal in these languorous days. Summertime requires a certain class of story, so let's delve in.
First on the agenda today is the so-called "beach read," a subset of fiction that today implies page-turning plots, candy-coated characters and breezy reading that won't be inhibited by whatever libation has taken hold of the masses this year (still tea for me, thank you). Having been in this business for a good long while — never ask your Bookstorian their age — I remember a time before this myopic definition, when the ideal story to pair with sun-baked sand and crashing waves was simply one so engrossing that nothing could turn your sunblock-smeared face away from the page.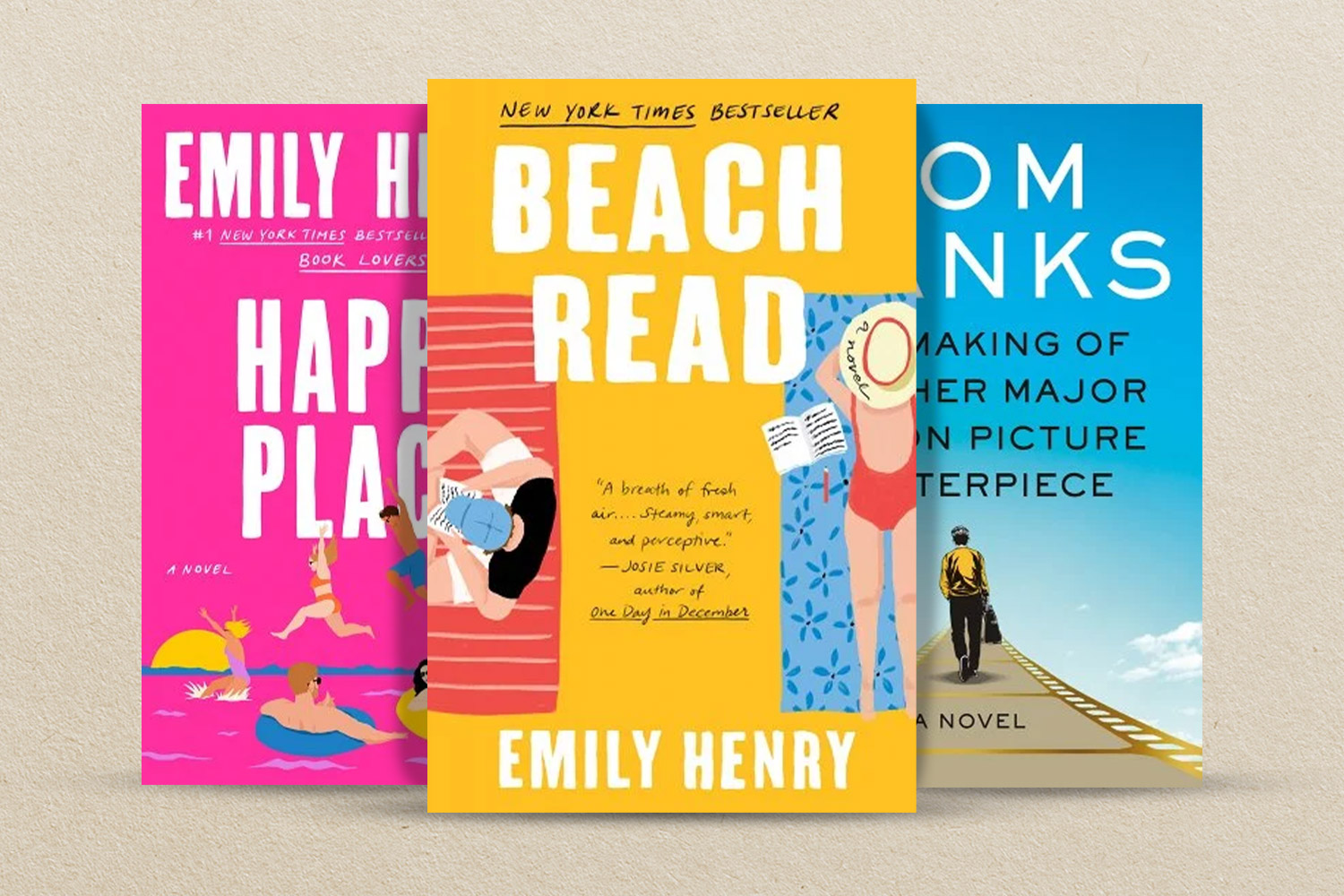 FICTION
As luck would have it, my novel selections this summer begin with a title that will satisfy any and all interpretations of "beach read," as it's by Emily Henry, the author of the 2020 sensation entitled, quite cheekily, Beach Read (this is where I would remove my spectacles and wink were you on the velvet couch next to me). Her latest, Happy Place, has all the hallmarks of the genre: a cast of characters you want to befriend, a will-they-or-won't-they couple and a vacation setting. Where it will surprise you is in its whip-smart writing. And while we're on the topic of books that don't beat around the bush, why not try Romantic Comedy from Curtis Sittenfeld? The main character, a late-night sketch writer, is a boon companion on the beach, especially when a pop star with eyes for her joins the party.
If those novels satisfy a certain page-turning coterie, what about those who define a beach read as a beat-up, faded thriller from Patterson or Clancy? I say it's time you add a new name to your docket: Dan Jones, who has the credibility afforded a bestselling historical writer, a reputation which now bolsters his debut into fiction, Essex Dogs, set during the Hundred Years' War. If big names are the main draw, though, there can't be a bigger name in debut novels than Tom Hanks, whose The Making of Another Major Motion Picture Masterpiece is a multifaceted saga that spans the end of WWII to the present day, but which takes time to send up the modern obsession with superhero films (and for that, I tip my wide-brimmed hat).
My buried treasure this season — from a writer who has neither the name recognition or previous accolades — is Juno Loves Legs by Irish author Karl Geary. His debut Montpelier Parade in 2017 didn't seem to make a splash with many (though it still holds a prime spot on my personal shelves), but I have a feeling this tale of a teenage friendship in Dublin will garner a whole new cadre of fans. Join the club with me before the beachcombers find it.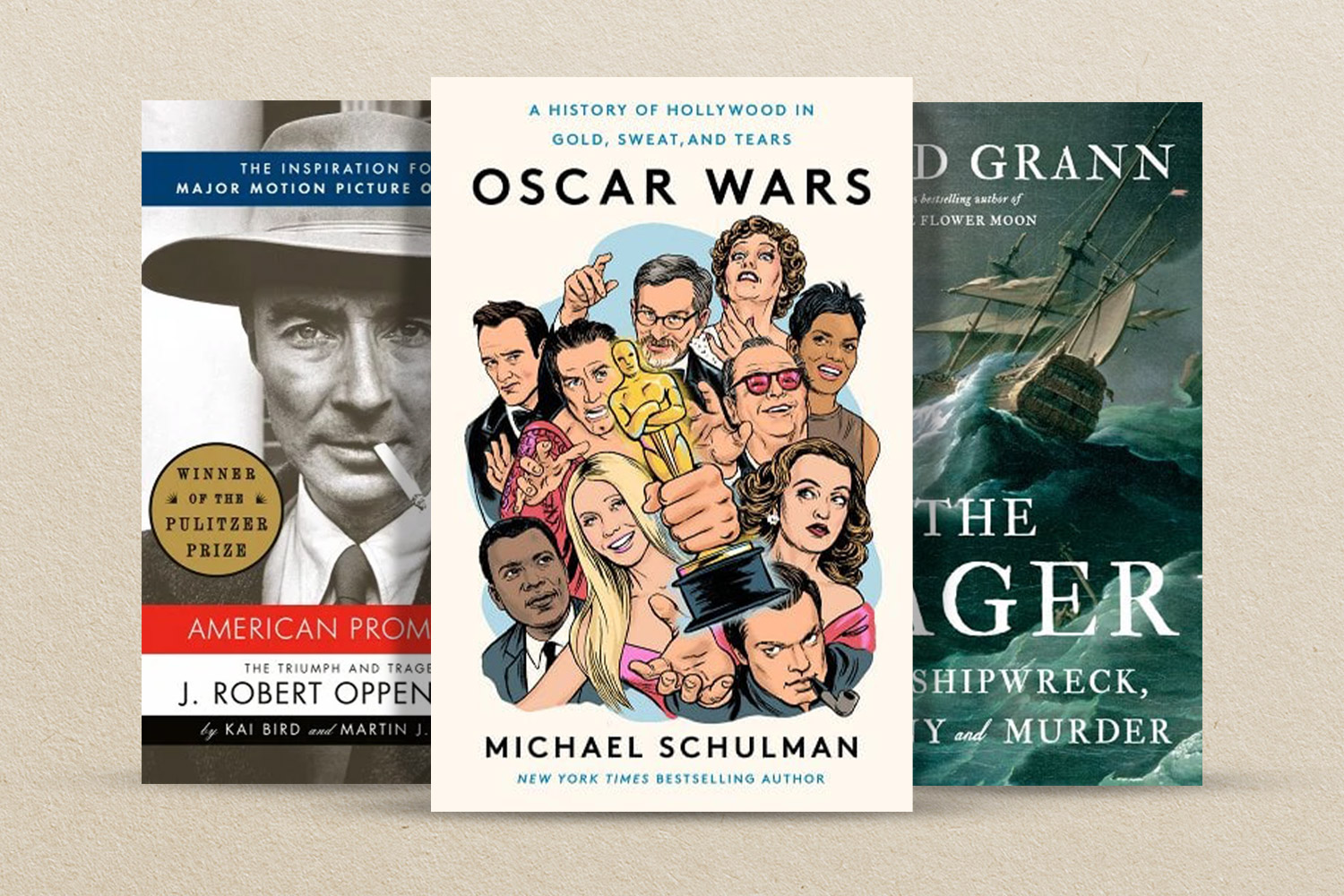 NONFICTION
While a successful beach read can be a juggernaut in my realm of bookdom, I am not so sheltered that I'm ignorant of the real cultural heavyweights during the warm-weather months: the summer blockbuster. (Not that I've ever been to a moviehouse myself; I simply skim the theatrical releases while reading the literary coverage in the papers.) Yet I have to chuckle, because all the so-called great films coming to theaters are based on — you guessed it — better books: Oppenheimer started with American Prometheus, and the new Peter Pan & Wendy and Little Mermaid are based on stories by J.M. Barrie and Hans Christian Andersen, respectively. Good writing always wins out in the end.
I won't begrudge anyone their own proclivities, though. So if you are looking for a dose of cinema this summer, may I suggest New Yorker writer Michael Schulman's deliciously compelling Oscar Wars: A History of Hollywood in Gold, Sweat, and Tears? I can guarantee the drama in this behind-the-scenes look at the Academy Awards is more thrilling than anything generated by CGI. There are also two nonfiction accounts that will no doubt be scooped up by movie producers tout de suite, if they haven't already: David Grann's The Wager: A Tale of Shipwreck, Mutiny and Murder, which unravels the tale of a British warship and its cutthroat crew in the 18th century; and Michael Finkel's The Art Thief: A True Story of Love, Crime, and a Dangerous Obsession, which recounts the escapades of one Stéphane Breitwieser, who committed over 200 heists across Europe in the 1990s and early 2000s.
Cat burglars, mutineers, egomaniacal actors. I daresay some of you may be overstimulated by these first few choices. After all, this is also a season of rest and relaxation for many — including myself, when Manhattan empties and I'm more inclined to make a jaunt or two out of my musty living quarters. In that regard, The Real Work: On the Mystery of Mastery by Adam Gopnik may be just the bookish balm you need. He apprenticed himself to a variety of experts, from a magician to a boxer to a driving instructor, in order to suss what masters of various crafts have in common; but the narrative is so absorbing, you won't even realize you're learning. Kelly Richmond Pope's topic is decidedly less soothing, as Fool Me Once is a deep dive into the "scams, stories, and secrets from the trillion-dollar fraud industry." Though I must say, once I finished the final page of that saga, knowing much more than I ever thought possible about "Nigerian princes" and Ponzi schemes did give me an odd sense of peace.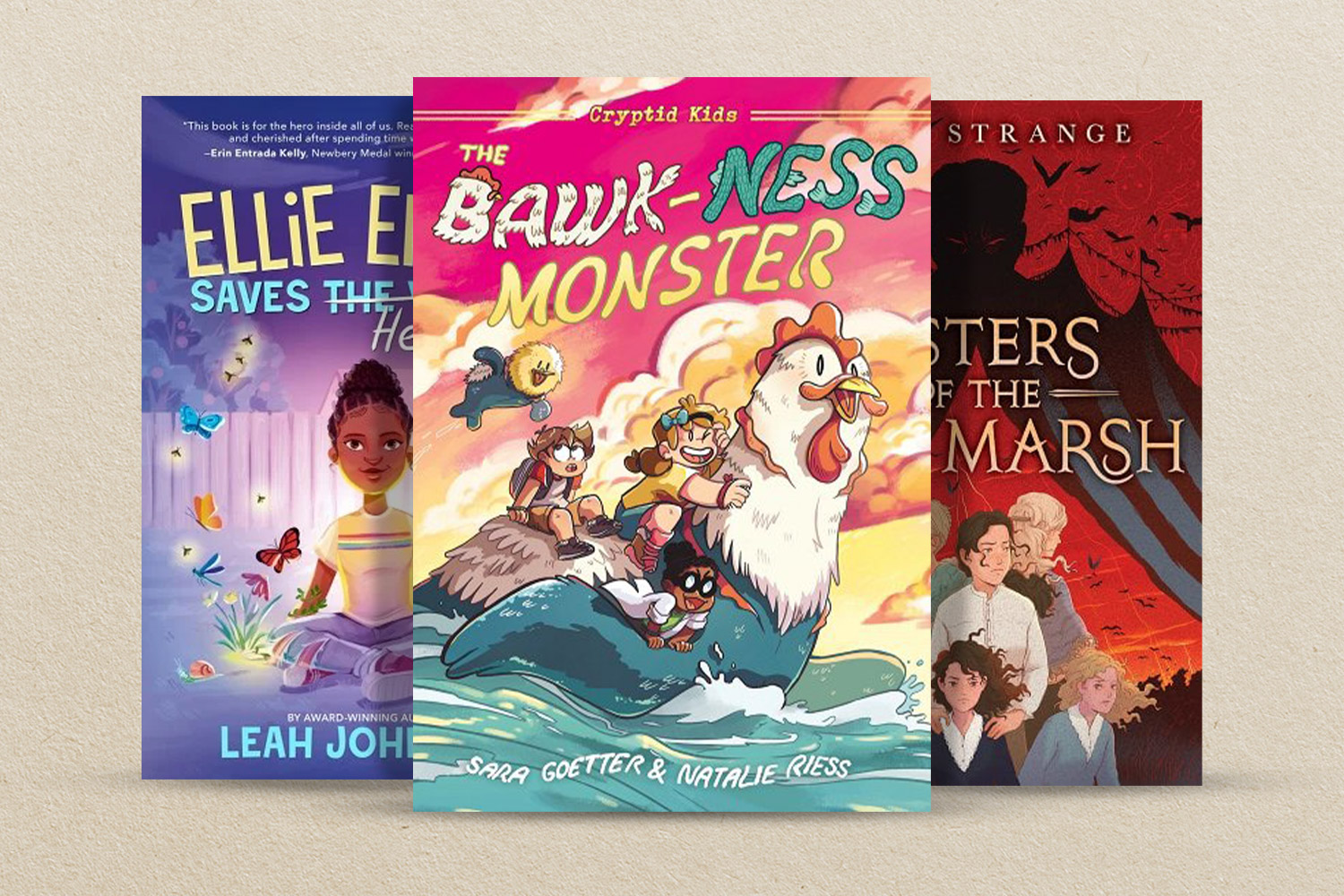 FOR YOUNGER READERS
In the literary world I inhabit, there is a bit of a bias among portrayals of children. In countless stories, summertime finds all sorts of protagonists sitting underneath fragrant trees or curled up in cozy nooks in their cottages while devouring stacks of books. But I know better: Most modern children, I gather, are less than enthused at the prospect of sitting still with a sheaf of papers during their summer holiday. So what's an adult who has their own to-read stack to do? Why, give them one of these unputdownable tales, of course!
For the younger, antsy, middle-grade reader, you may have an easier time convincing them to put down their mobile device or video game controller if you swap it for the riot of color that is The Bawk-Ness Monster. A fantastical graphic novel from Sara Goetter and Natalie Riess, not only does it tell the story of a magical creature that's half sea serpent, half chicken (what child could resist?), but the authors also offer a look at how they created the comic, which may inspire your little reader to make their own. In the same 8-12 range, consider Ellie Engle Saves Herself by Leah Johnson, which puts its mystical elements into the lovable main character: After an earthquake, Ellie suddenly has the ability to bring anything back to life with the touch of her finger. Or if Gothic fairy tales and old curses and creepy puppeteers are more their speed, Sisters of the Lost Marsh by Lucy Strange is similarly captivating.
As we raise the age a bit, the stakes get higher, too. Firekeeper's Daughter, by Ojibwe author Angeline Boulley, was a sensation in the young adult genre when it was released two years ago. Boulley's new YA book, Warrior Girl Unearthed, takes place 10 years later in the same setting on Michigan's Sugar Island, but now follows 16-year-old Perry Firekeeper-Birch in a thriller that begins with the disappearances of Indigenous women. Scott Reintgen offers his own heart-pumping thrills, but of the dragons and spells variety, in A Door in the Dark. This story of a wizarding school is a shade darker than Harry Potter, considering the action begins when 6 budding spellcasters are ripped through a portal, leaving one of them dead.
If that sounds like a bit of a morbid note to end this Summer Reading Issue on, I suggest you scroll back to my original pick: Happy Place. Until next time, you can find me in my happy place: buried not in the sand, but in a book.
---