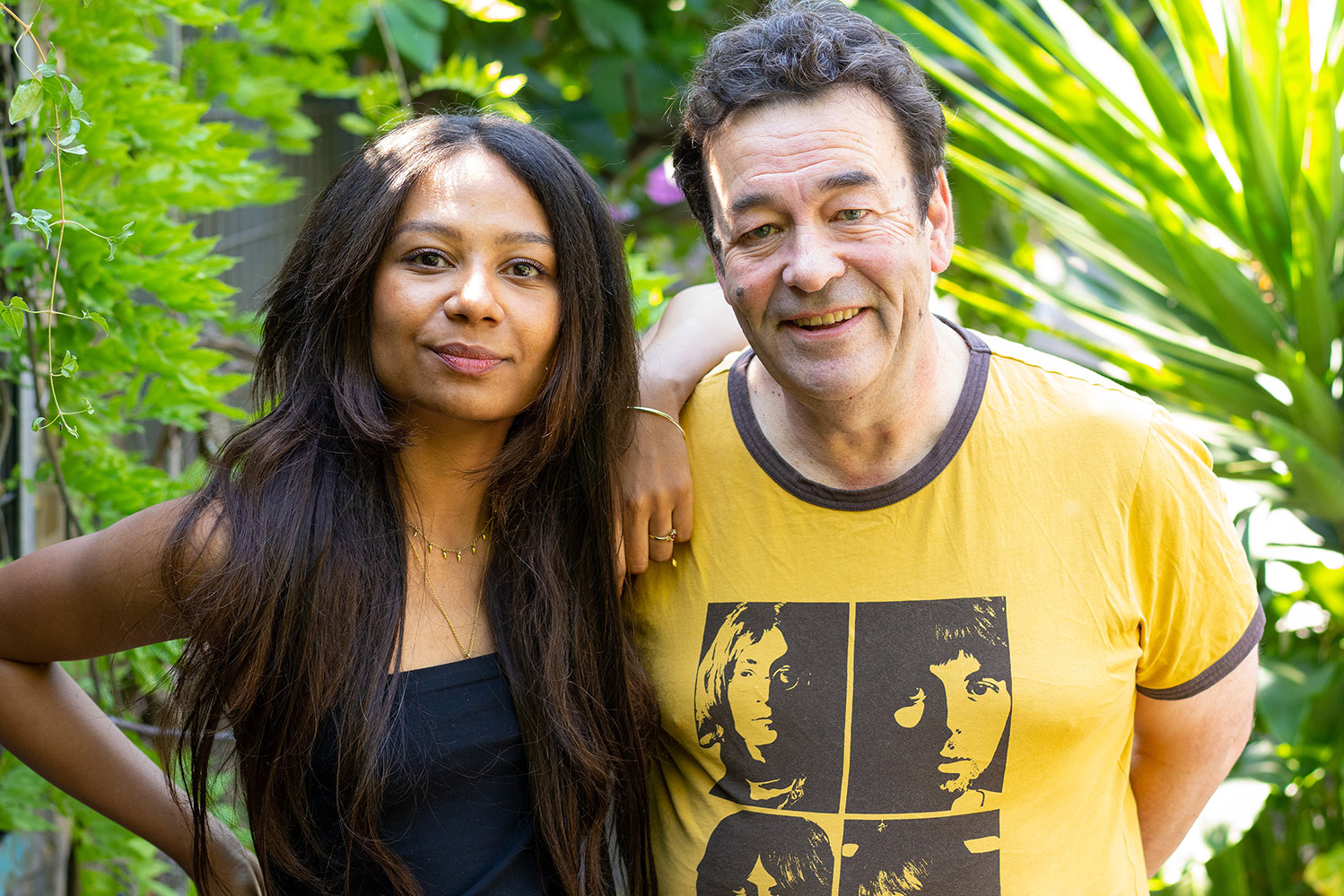 Primo Page-turners Only! A Podcast about Award-Winning Books
I chatted with critics Jo Hamya and James Walton about their podcast, their favorite Booker Prize winners and more!
October 12, 2023 10:53 am
I chatted with these two podcast hosts based out of the U.K.: critic and novelist Jo Hamya, and critic and broadcaster James Walton — co-hosts of the fabulous Booker Prize Podcast. If you don't know what the Booker Prize is, spoiler alert, it's um, er (or minus "er"), right there in the name: It's the U.K.'s top literary award. And this project does the deepest of deep dives on books that've won it or been nominated for it.
---
If you're an avid reader, you no doubt already know about the Booker Prize. But if not, allow me to enlighten…and recommend a spectacular podcast. The Booker is the U.K.'s top literary award, and since 1969 (heh, nice), it's been honoring the absolute crème de la crème in English literature (even nicer). I chatted with the co-hosts of their podcast, critics Jo Hamya and James Walton, about what it's like to be surrounded by such perfect prose.
Neil Patrick Harris: Hi Jo and James, greetings from the other side of the pond. Lots to discuss, so let's jump in, shall we? You're both residents of the U.K. literary world, Jo as a novelist/critic and James as a broadcaster/critic, working with the Booker Prize organization on the twinly-named Booker Prize Podcast. What's the goal of the project?
James Walton: Some people feel that well-garlanded, big-name novels may not be for them — they're too complex, too long, too literary, too old or just not fun. We're here to show them that a lot of these books are as enjoyable as any other.
Jo Hamya: Also, a lot of novels that were previously longlisted or shortlisted [the semifinalists and finalists, respectively] for the Booker now fall under the radar, especially in light of how much media attention the winners get. The Booker Library goes back as far as 1969. The podcast creates a community around past novels which don't have the benefit of a sustained publicity campaign.
NPH: Not unlike what Wondercade does for our readers and me! I'm a huge Anglophile, so you don't need to sell me on anything British. (Especially a Chip Butty — a French fry sandwich…dear god yes!) But why would Wondercade readers, most of whom are based in the U.S., follow the Booker Prize results?
JW: If you love books, the Booker Prize is the ultimate book recommendation. And also, since 2013, American authors have been eligible to win the prize, and two have done so — Paul Beatty for The Sellout and George Saunders for Lincoln in the Bardo. Plenty of others have been shortlisted too.
JH: Yes. Half our audience across all our platforms — our website, Facebook book club, socials, Substack and the podcast — is in the U.S. In fact, you can listen to an episode on each of those American winners on our podcast — our George Saunders interview episode is out this week, on October 12th.
NPH: Way to pitch your product to my fellow patriots! Okay, all-time favorite Booker Prize book. Go.
JW: Funnily enough, that was the subject of our first podcast episode. After much agonising, I went for The Butcher Boy by Patrick McCabe, which was shortlisted in 1992.
JH: After less agonising, I went for No One Is Talking About This by Patricia Lockwood, which was shortlisted in 2021.
NPH: You really dive deep into some of the all-time modern classics in these episodes. Which must be a lot of fun, because Booker Prize winners include heavy-hitters like The English Patient to Life of Pi to Midnight's Children. Any mind-blowing facts or weird stories you guys unearthed on any of these classics?
JW: The English Patient was the second Booker Prize-winning novel that became a film that won an Oscar for Best Picture. A challenge to your readers: can they name the first one? Here's a clue: the director of the film was Steven Spielberg. [Neil Note: OMG, more games! Love it! Scroll to the very bottom of the email for the answer!]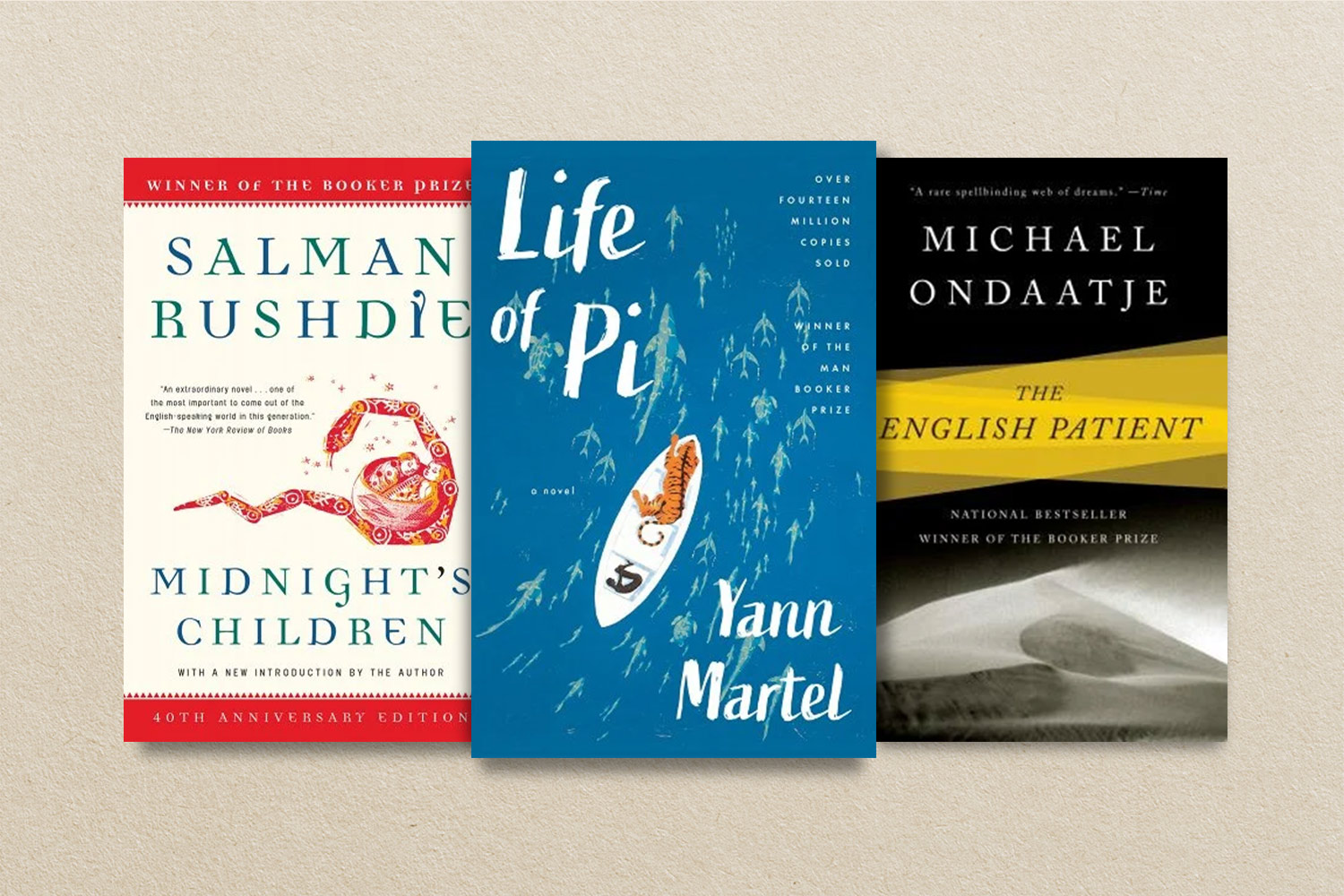 JH: Can you tell that James is a quizmaster? My weird story is about a more contemporary classic: We interviewed Marlon James — the Jamaican author of 2015's winner, A Brief History of Seven Killings — and he told us he spent part of his £50,000 prize money on a lamp in the shape of a life-sized horse.
NPH: What a stud. If you could spend a day at the pub with one Booker Prize-winning author, who would it be? Margaret Atwood seems like she could throw 'em back….
JW: I wouldn't mind a few pints in a Dublin pub with Roddy Doyle.
JH: No question — John Berger. He won in 1972 for a beautiful novel called G., and brought the house down by giving half his prize money away to the London Black Panthers, which gave the Booker Prize administration at the time a heart attack. He was also a popular art historian and I'd love to hear his take on what digital media has done to ideas of spectatorship and ownership. It helps that he was a fox, too.
NPH: Sure does, Jo! Especially in the pubs and bars I used to hang out in. Let's leave the Booker world aside for a bit…. What's your favorite guilty pleasure read?
JW: I don't feel the least bit guilty about either of these but when the chips are down it's hard to beat Raymond Chandler and P.G. Wodehouse. And I can never get over the fact that they both went to the same British school and had the same English teacher. Imagine if you taught two of the great but completely different prose stylists of the 20th century.
JH: The only time I feel guilty about reading is when I'm on Twitter, or X, or whatever it's going to be called tomorrow. Everyone keeps saying it'll crash and burn soon, like it's a threat rather than a blissful promise.
NPH: The next Booker winner will be announced on November 26th. Any inside info on who'll win?
JW: It's not just that the winner is announced on November 26th, but it's also chosen that day, so we can't give you any inside information. But, personally, I'd love to see the prize go to The Bee Sting by Paul Murray.
JH: I'm with James, my money's on Murray. It's such a beautiful novel. We'll be doing a deep dive into the 6 Booker finalists towards the end of the month. I sometimes think our podcasts are great literary cheat sheets. If you somehow don't have time to go through the whole shortlist this year, we've got you covered.
---