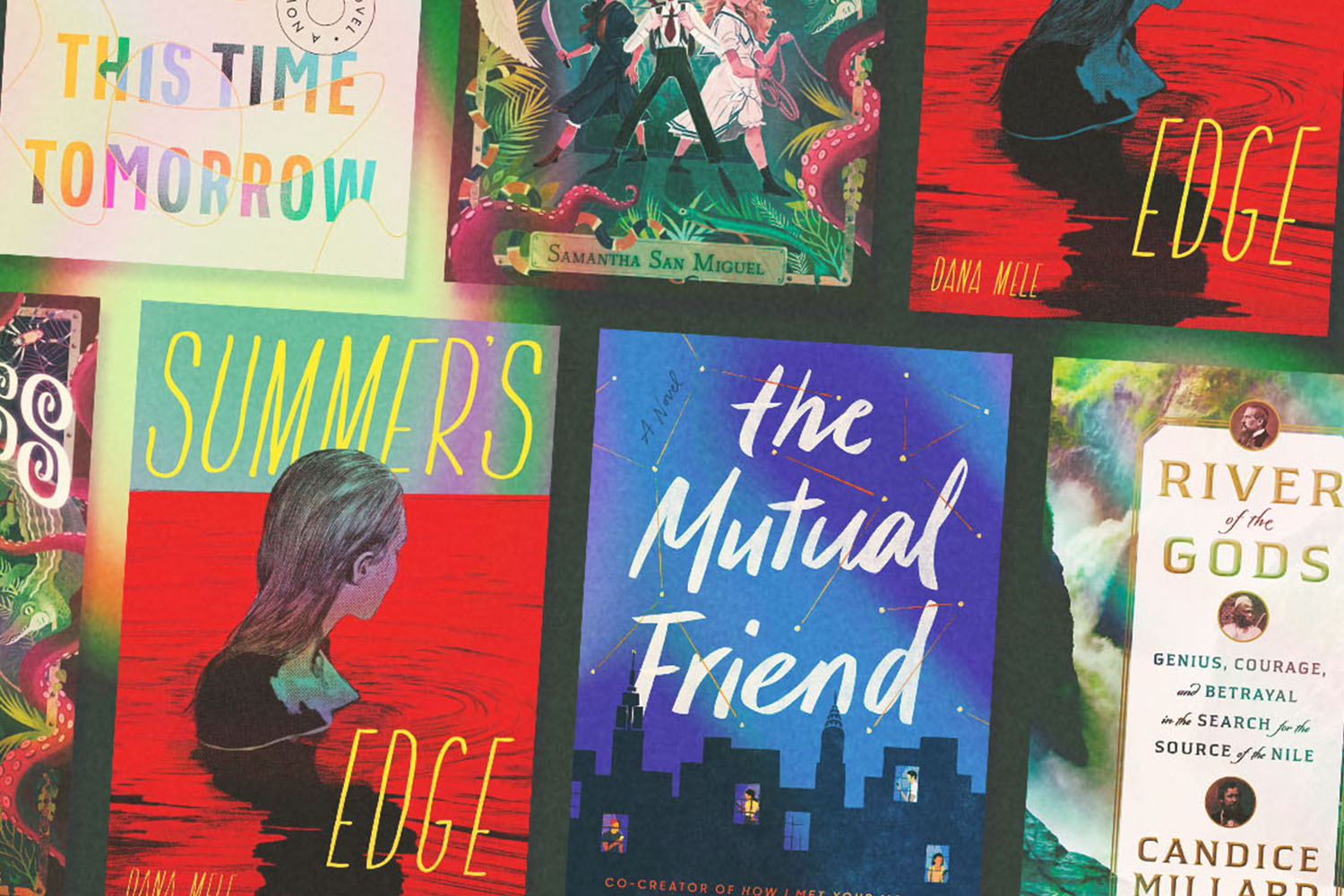 Book Recommendations for the Beach
Wondercade's Bookstorian checks in with some perfect summer reads
March 28, 2023 4:41 pm
Deep down I feel I should be rolling this week's communiqué up tight, stuffing it in a glass bottle and letting it wash out to sea instead of sharing it publicly…. Yet, Neil made it clear at the beginning of his Wondercade undertaking that part of my responsibility as The Bookstorian was divulging my secrets — not simply my favorite wordsmiths and printed works, but everything that falls under the realm of bookdom. And so I'm obliged to reveal to you that even I — whose legend is built on a foundation of leather-bound literature of the highest order — am no match for the seductive powers of the beach read.
What makes the perfect beach read? That's a question I don't take lightly. As such, I've developed an annual experiment to suss out the bestseller busts from the books worthy of space in your beach bag. On the first sunny Saturday in June, I slip down to Coney Island before sunrise in my red-and-white striped bathing costume, a picnic basket in tow packed with bottles of home-brewed sarsaparilla and crustless sandwiches wrapped in paper and bundled in twine. The most precious cargo, though, is the red wagon piled high with novels, biographies, histories and children's stories, which I proceed to devour, until the sun dips below the drink and I quite literally can't read another word. I head back to Wondercade HQ with a handful of recommendations that are so utterly engrossing they'll stave off the heat, the seagulls and even those dreaded drum circles.
Here are my current delights: If your day of sand-and-surf includes one or more youngsters, you'll want to pack your tote bag with Spineless by Samantha San Miguel along with your various bottles of sunscreen. A potent adventure is likely all that will tear middle-grade readers away from the waves, and San Miguel's debut makes more than a mere splash, with 12-year-old Algie Emsworth finding himself in cahoots with the two daughters of a hotel owner in Gilded Age Florida, and that curious trio attempting to unearth the mystery behind dead sea creatures, a toxic red tide and a malevolent professor. However, if they're old enough to be watching I Know What You Did Last Summer, or wishing they were watching it with their friends instead of hanging out with their parents, pluck out their smartphone and put Summer's Edge by Dana Mele into their hands. It's a teen thriller that's chockablock full of cover-your-eyes moments — but this is (blessedly) not a movie, so they'll have no choice but to keep reading (and spending time with you).
For the adults who are more concerned with curating their cooler than their reading material, I've got three titles for the three genres that everyone wants to dive into come summertime. The first is the Friend Group Novel, specifically The Mutual Friend by Carter Bays. You know these types: a cohort living in New York City all find themselves at a crossroads, and you fluctuate between wishing you were part of their circle and thanking the heavens you're not. You'll laugh, you'll put your sunglasses on so no one knows you're crying, especially if you liked Neil in How I Met Your Mother (Bays was a co-creator on that show, which I hear was somewhat of a big deal?). The second genre is the Cocktail Party History, a nonfiction account that will provide you with conversation starters until Labor Day: Candice Millard's River of the Gods: Genius, Courage, and Betrayal in the Search for the Source of the Nile, which follows three 19th century explorers you've never heard of before on an unbelievable quest that you'll never forget. And lastly, there's the Ultimate Beach Read in Emma Straub's This Time Tomorrow. This book includes something magical (time travel) and something escapist (a 40-year-old ending up in her 16-year-old body), but wrapped up in writing that enriches your life instead of leaving you wondering, "Why did I spend my precious beach day reading that drivel?"
---